If one were to describe the work of Japanese artist Takato Yamamoto that word would be intense. While there is no shortage of artists that portray nudity, violence, or even content that is clearly sexually explicit, Takato puts all of these elements into his pieces. Intimate scenes of pending violence, typically inflicted on the defenseless, is an all too common theme that appears in his work. A seamless blend of both ukiyo-e and Western Gothic styles has rendered Takato's pieces into something new he has dubbed Heisei aestheticism.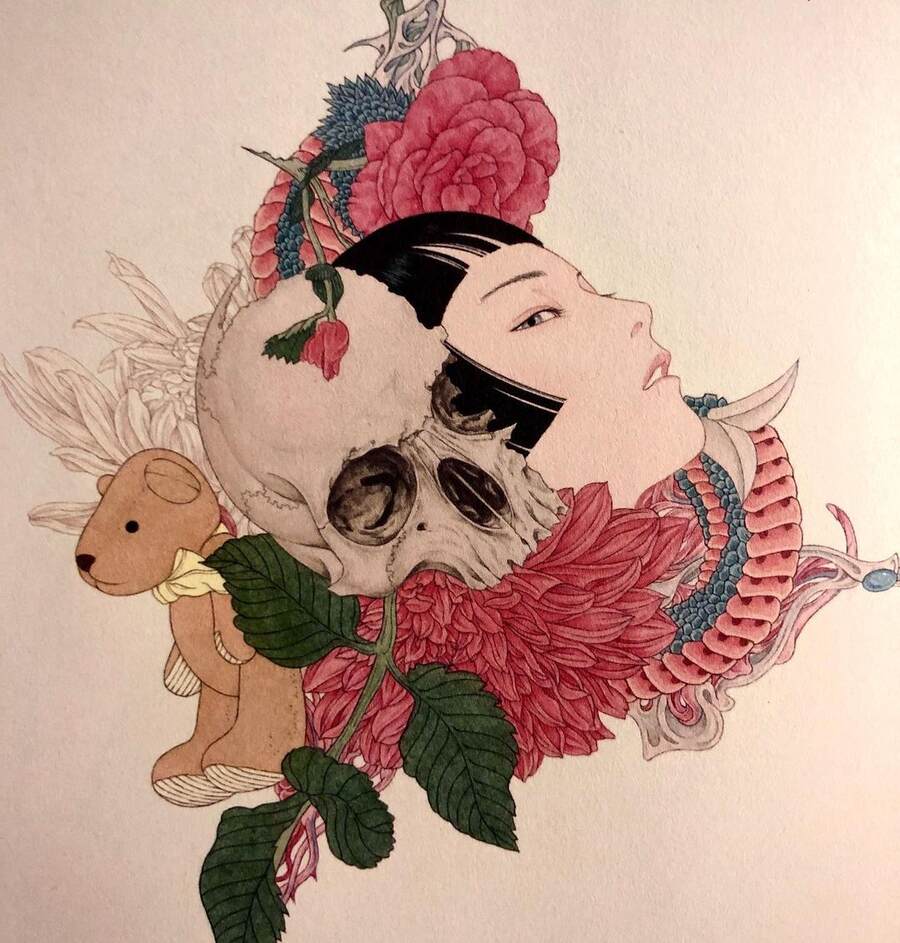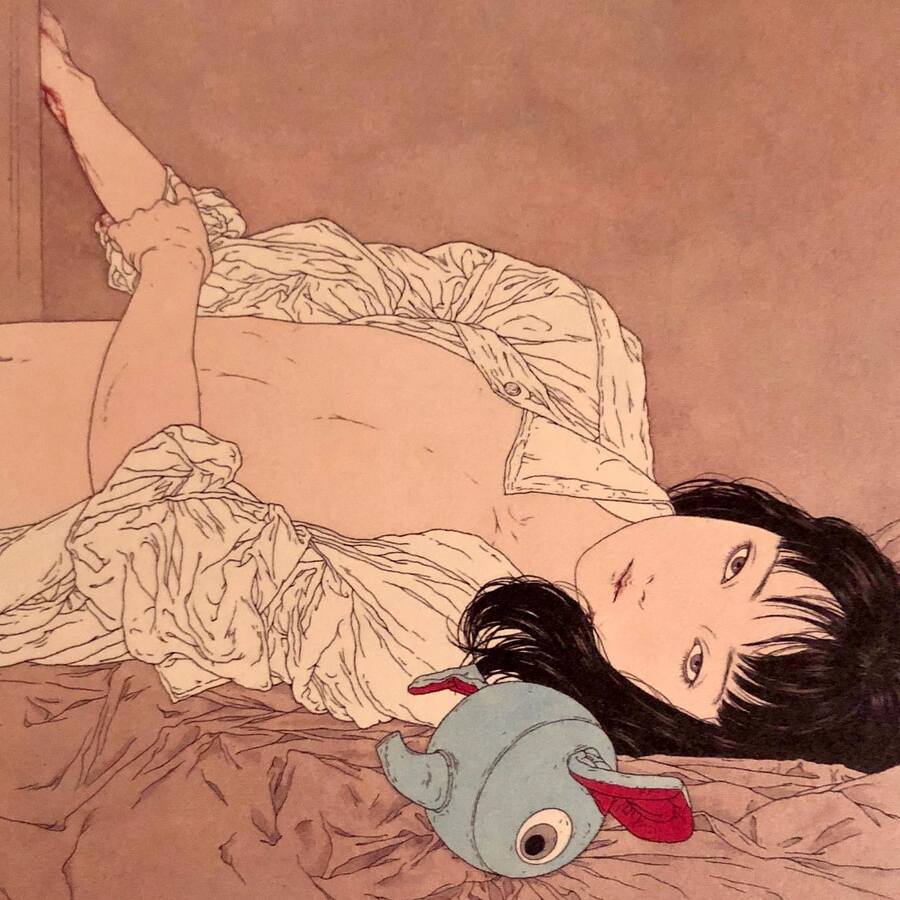 Many of the Japanese painter's pieces include some rather grotesque images. An almost obsessive amount of skulls can be found in his work in addition to humans in various states of decay or ascension, depending on how one interprets it. Other pieces include Kinbaku-bi, which refers to the beauty of Japanese bondage in a BDSM sense. These incapacitated figures often find themselves in a dangerous situation and just as often are portrayed in the aftermath. While the pieces themselves are not explicitly sexual, the message is clear. However, there is a bright side to all of this, as anyone who appreciates Takato's work has already experienced. Takato Yamamoto focuses less on the vulgar and macabre and more of the beauty and appreciation behind the scenes.
Elegant curves and splashes make their way around his pieces in a similar way that Alphonse Mucha and Aubrey Beardsley used art nouveau to bring both movement and delicacy to their pieces. Intricate floral compositions can be seen intertwined into his paintings to gracefully marry gore with charm.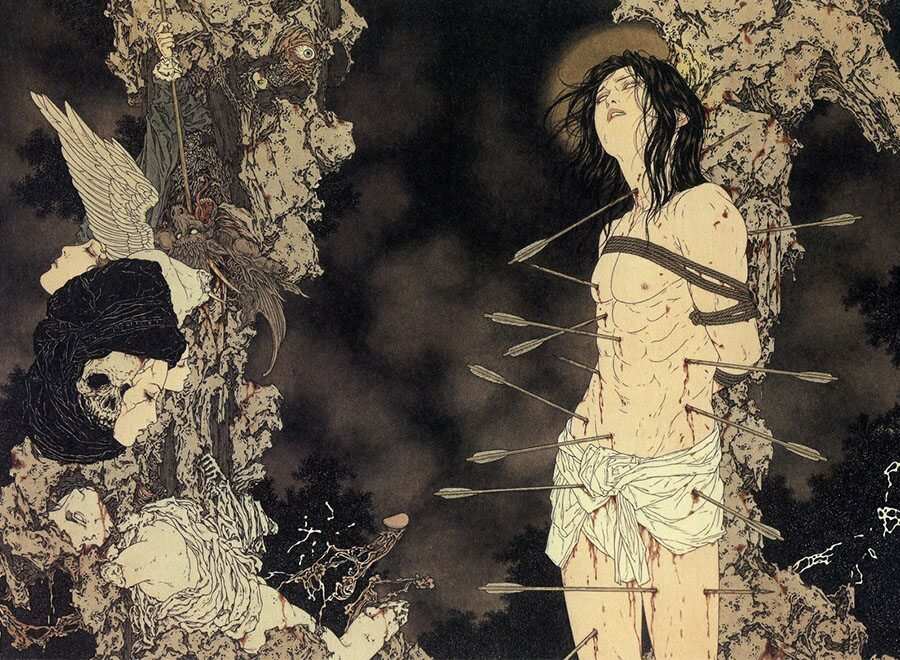 Similarly, his pieces blend in other exotic and otherworldly objects. Eyeballs can be seen delicately in woven between viscera and Gothic motifs. His color choices are often dark and morose which pair with his porcelain white figures to create a stunning contrast. His line work feels wild. When brought into focus however, they convey both texture and movement and capture fine detailed elements such as scales, flower petals, and motifs.
Interestingly, Takato Yamamoto background work almost exclusively excludes any detailed scenery. Rather, his figures appear against textured atmospheres of design or hue and more than a few times are depicted against nothingness. The lack of cohesion in the scene emphasizes the graphic nature of the pieces but always demonstrate tender care and affection, and more often than one might think, a curiosity for the unobtainable.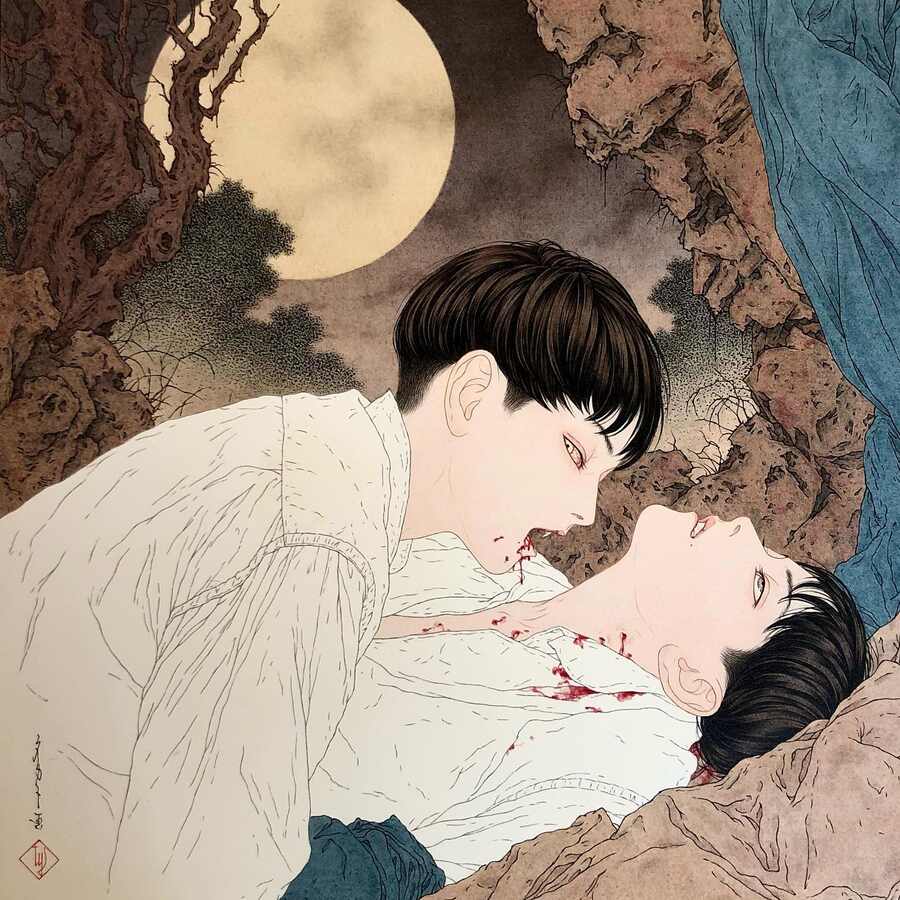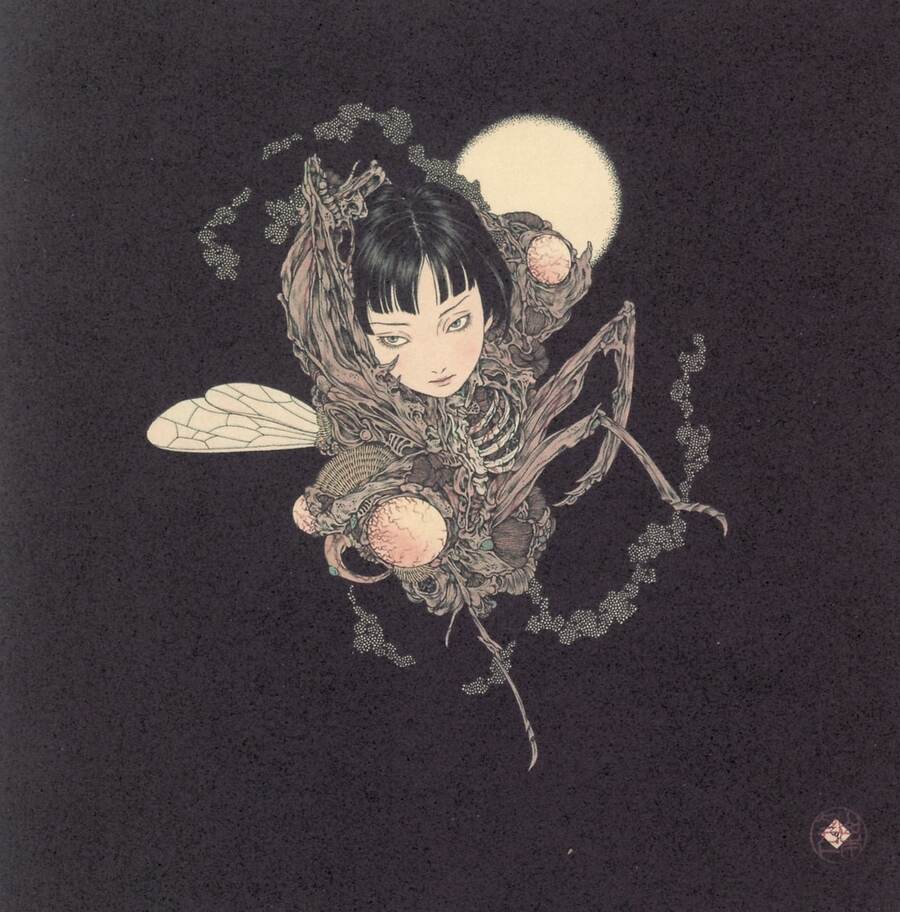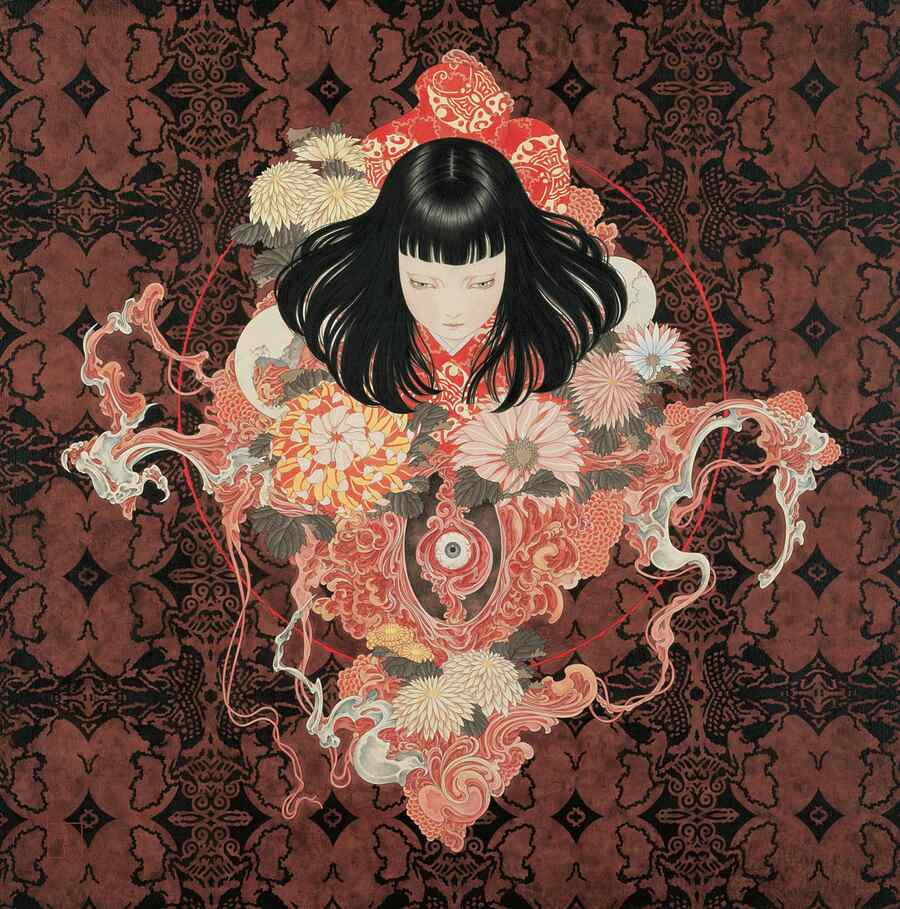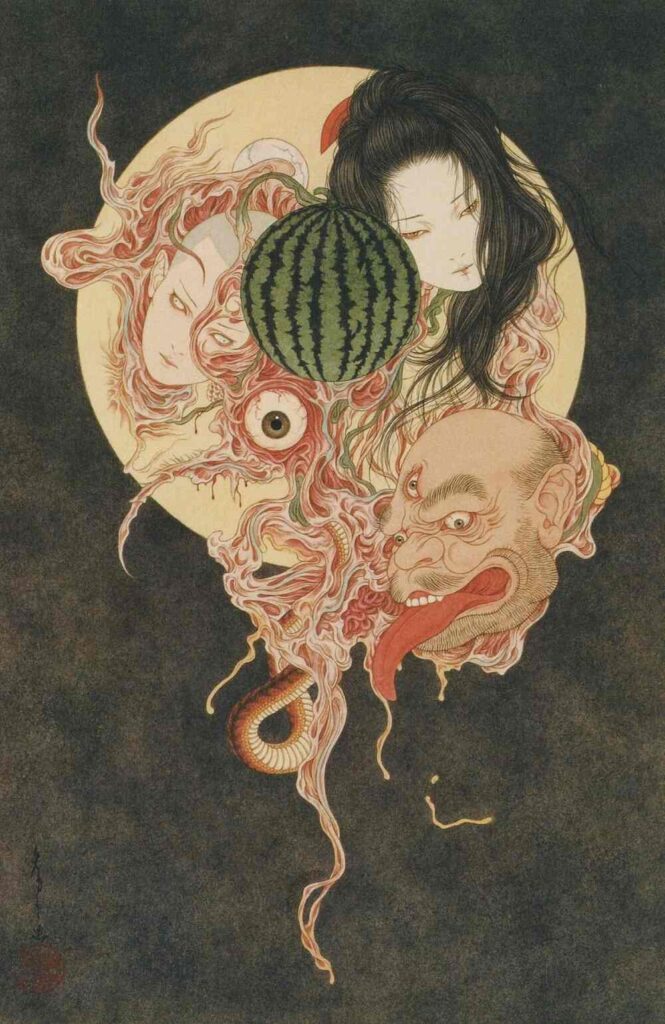 Takato Yamamoto Social Media Accounts