Exclusive Interview With Jorge Vascano, 3rd Prize Winner of the Yasha Young Projects Sculpture Award, 2022 Beautiful Bizarre Art Prize
Sculpture is more than a physical element–it's a physical representation of an unseen world that can be brought to life through human hands. Jorge Vascano shares his insight into the world of sculpture and takes us on textural journeys through this medium.
From porous wood and stark metals to smooth marble, Jorge Vascano narrates stories that are introspective, timeless, and emotive. With his hands and inquisitive mind, he creates sculptures that are filled with enchanting details that strike deep emotions within every observer.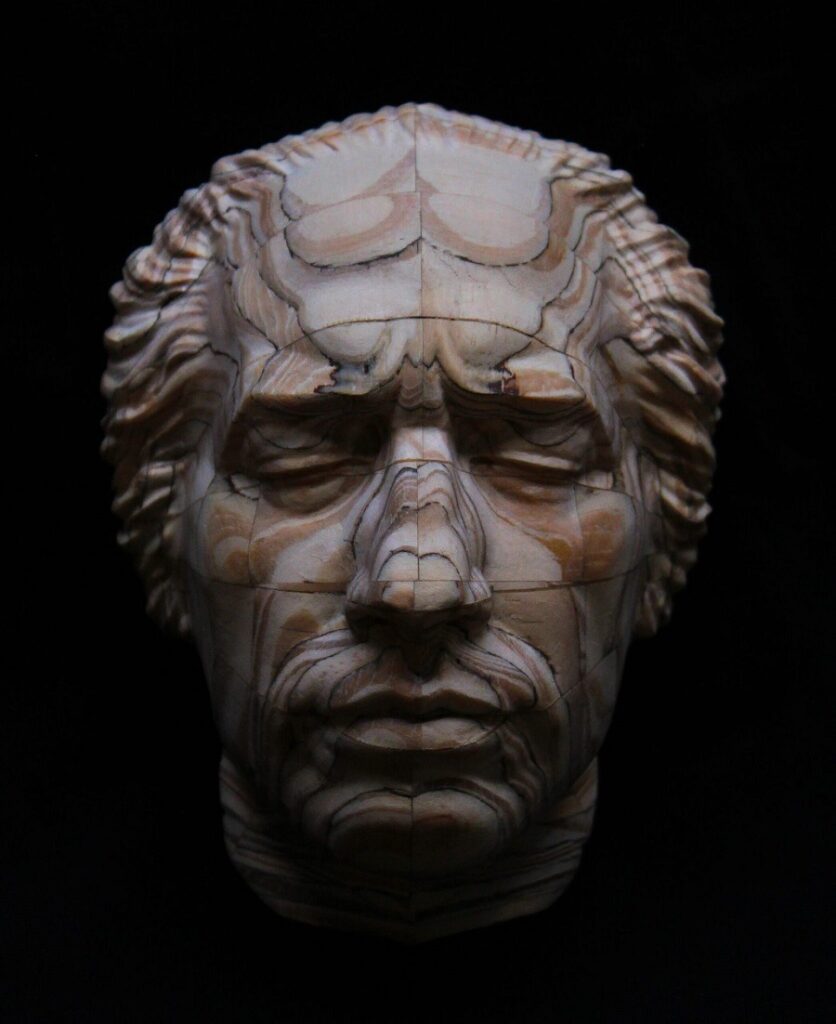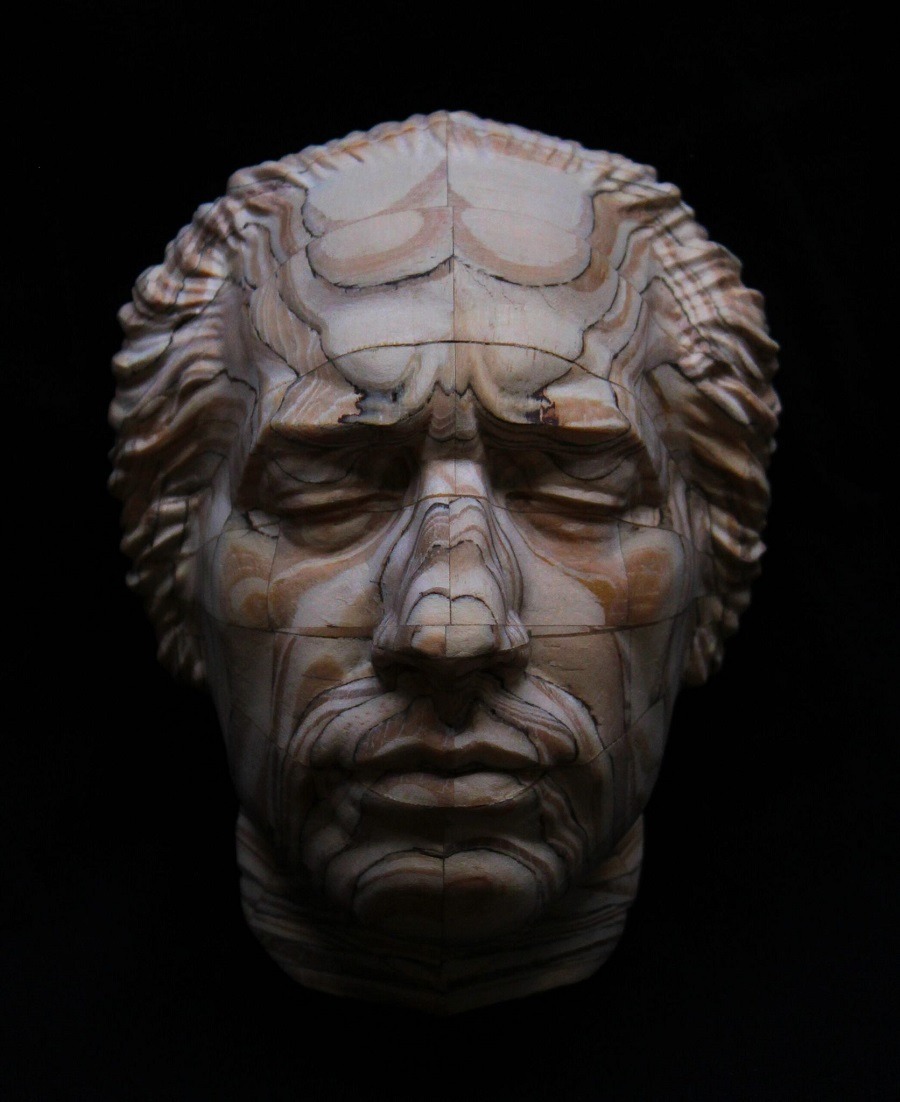 What strikes inspiration for you? When do you know it is the right time to sculpt?
I find many things inspiring to me. An expressive face, a memory, a place, an interesting form, an emotion I felt, etc. However, more often lately, it's been when the subject of inspiration calls for introspection and invites me to look inward. I'm very interested in the internal narratives and forces that shape our human experiences. I love manipulating material in an attempt to depict how something felt like. Sort of, trying to sculpt the human being, but from within. So, any subject that evokes a strong emotion is welcome as an inspirational source.
It is the right time to sculpt, when an interesting idea that I feel, I cannot fully express two-dimensionally comes along. Also, when the subject causes a tactile urge to understand its forms.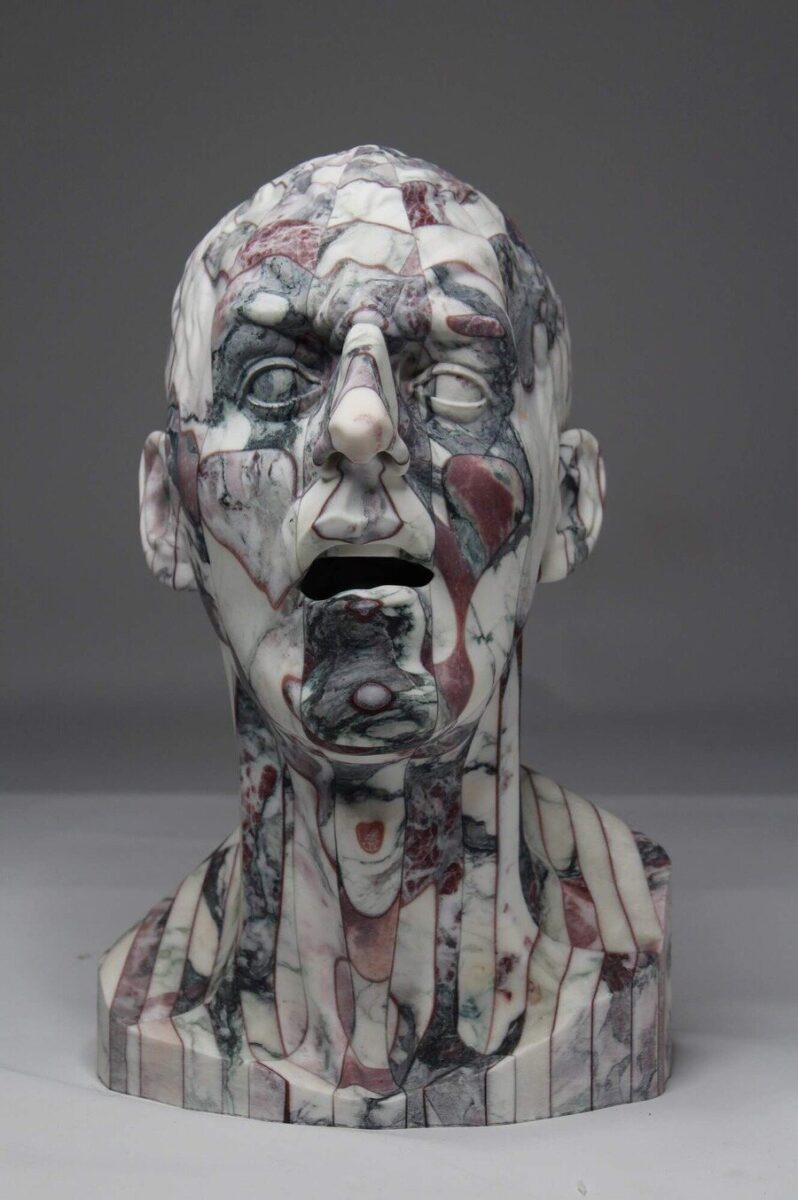 What is your favorite material to work with? How do you relate to each material?
Marble and wood are equally my favorites. Each material has its unique properties. I relate to them according to the idea that I'm using them for. For example, in wood I like its flexibility, also, I love the color temperature it has, its natural warmth, and (to a degree) the predictable way the veins can complement the subjects' forms.
With marble, I feel more like a painter when I am working with it. I like using marbles that are more "exotic" in colors and patterns to express sometimes more intense ideas.
Your sculpture of Frida Kahlo is astonishing. How long did it take to create?
Thank you very much! I really appreciate it. This piece was a beautiful collaboration with the North American Sculpture Center, where I was an artist in residence after graduating from the New York Academy of Art. There, I worked on doing detailed and finishing work.
The Frida Kahlo piece was sculpted in clay first by a talented sculptor friend, Heather Personett, then scanned and milled with a CNC machine. After that, I came to do all the detail carving, finishing work, and overall work on the nuances to try to give it a natural likeness. In this particular case, it took me almost 3 months to do all that work.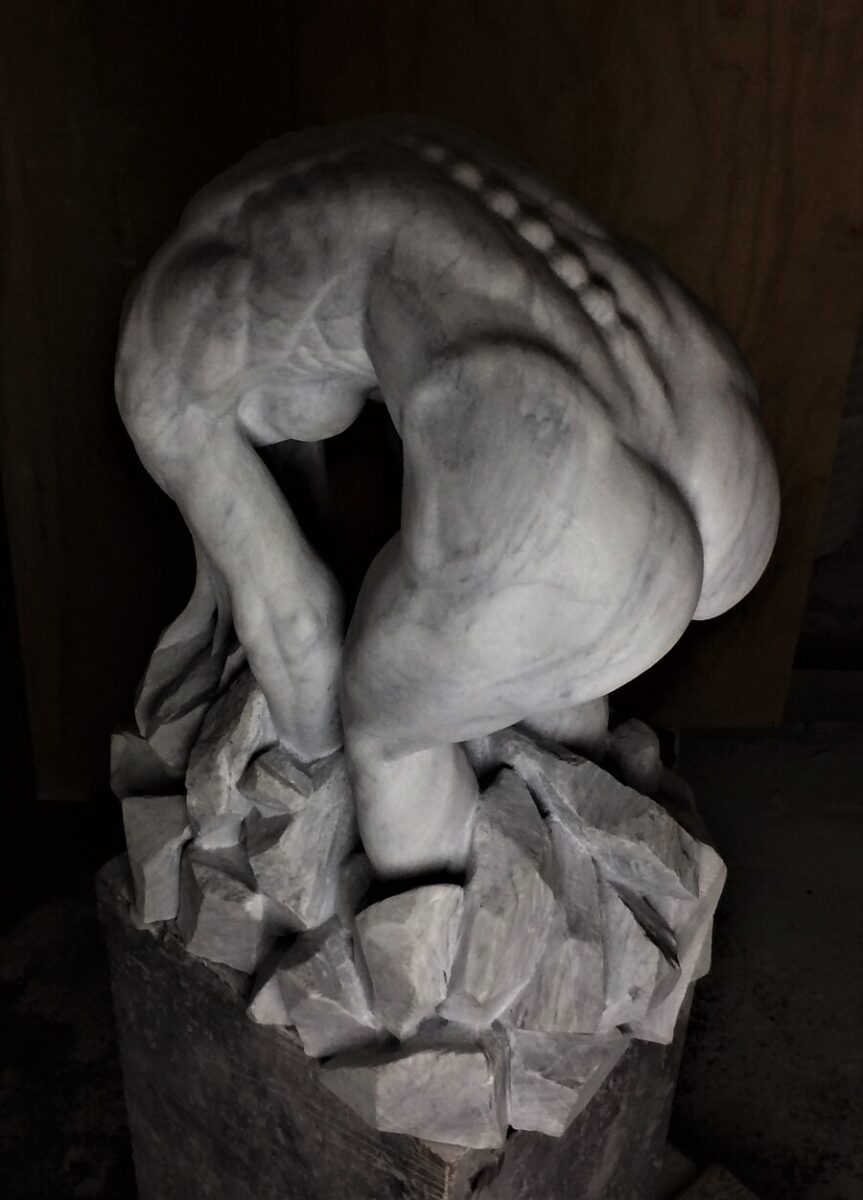 What is the intention of every piece of work you create?
I feel the intentions of an artist change and evolve as we mature. However, something that I noticed looking at my past works, is that certain interests always stay with you that are present in the work in one way or another. In my case, I realized that since I was little, I was always curious and wanted to understand the interworking of things and what lies under their surfaces.
I feel this interest never left me and I see it now reflected in my current work. It is not as literal anymore, but in a more introspective way, where the curiosity in portraying and expressing the internal stories within us, propels me to create each piece now.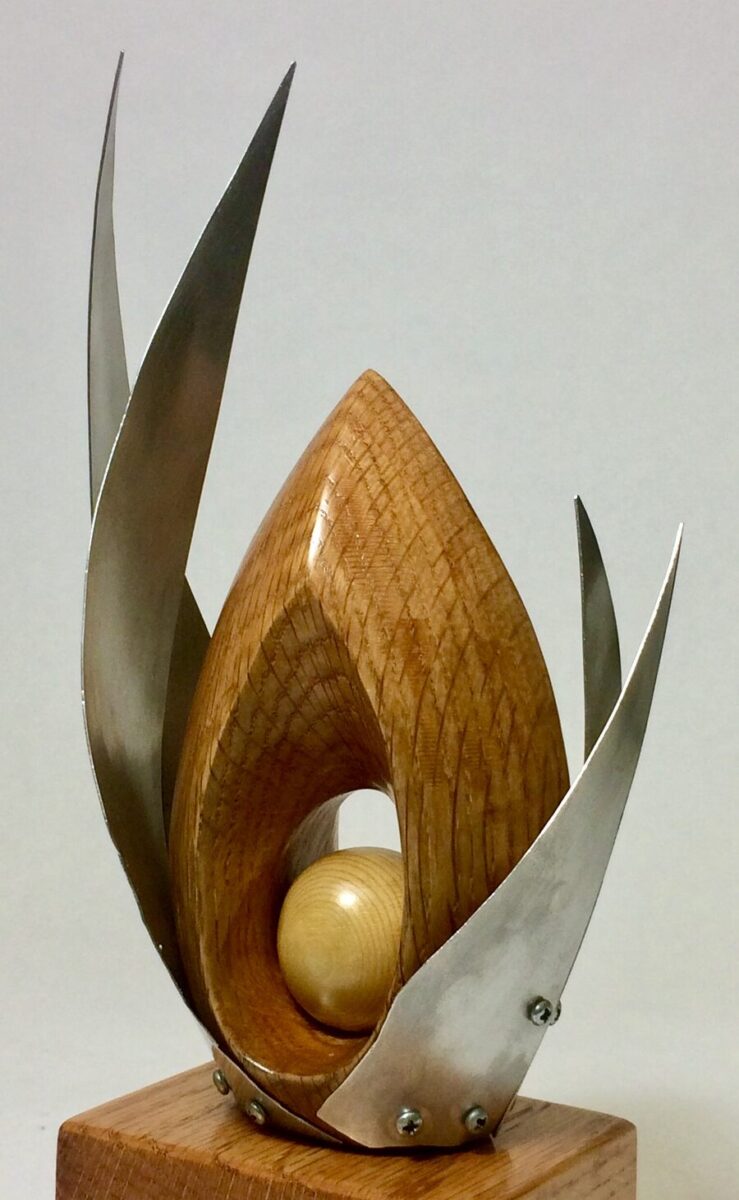 Do you enjoy creating in silence or with music in the background?
It depends on what I am doing and the level of concentration I have at the moment. For example, if I am finishing work like sanding or monotonous repetitive tasks that don't require much brain power, I love listening to music or some podcast to relax a little bit. However, if I am carving something where I have to be very focused, like detail-precise work such as carving the eyes, the nose, or some very crucial detail, then I prefer to be in silence and as focused as I can be.
You know, wood or stone carving can be very unforgiving and with very little margin for error. Every cut tends to be the last cut.
Why did you enter the Beautiful Bizarre Magazine Art Prize?
I entered it because I have been following the magazine for some time and I have always been impressed by the amazing artists it showcases and promotes. Besides, the consistency in work quality, the depth of themes was another appealing point.
I believe this combination gives integrity to the magazine's mission and in turn attracts inspired artists like me to be encouraged to participate in one of the many artistic contemporary conversations.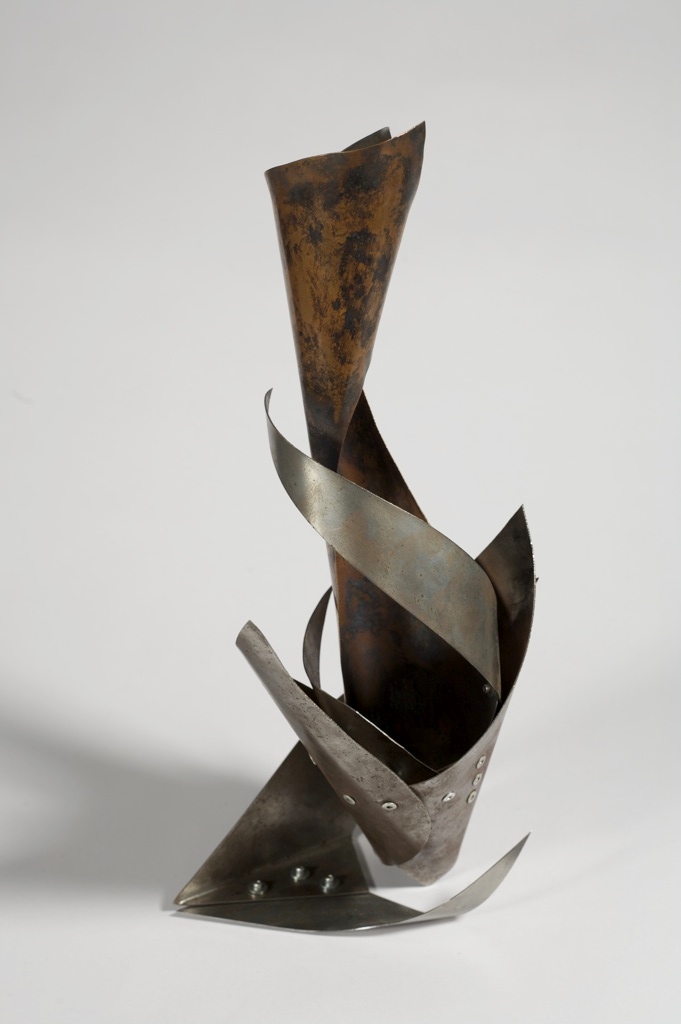 What do you feel you have gained from this experience?
To have your work be acknowledged and also included within a group of talented artists, it's always a nice incentive to put your work out there.
During this experience, I got an opportunity to share my story and artistic motivations with a much bigger audience and in a way to feel part of its creative community. As a result, I feel my work has gotten on the radar of more people interested in it and wanting to collaborate.
I think through the magazine's mission to showcase and give a platform to its artists of interest, I became more aware of these opportunities to share the work I want to make.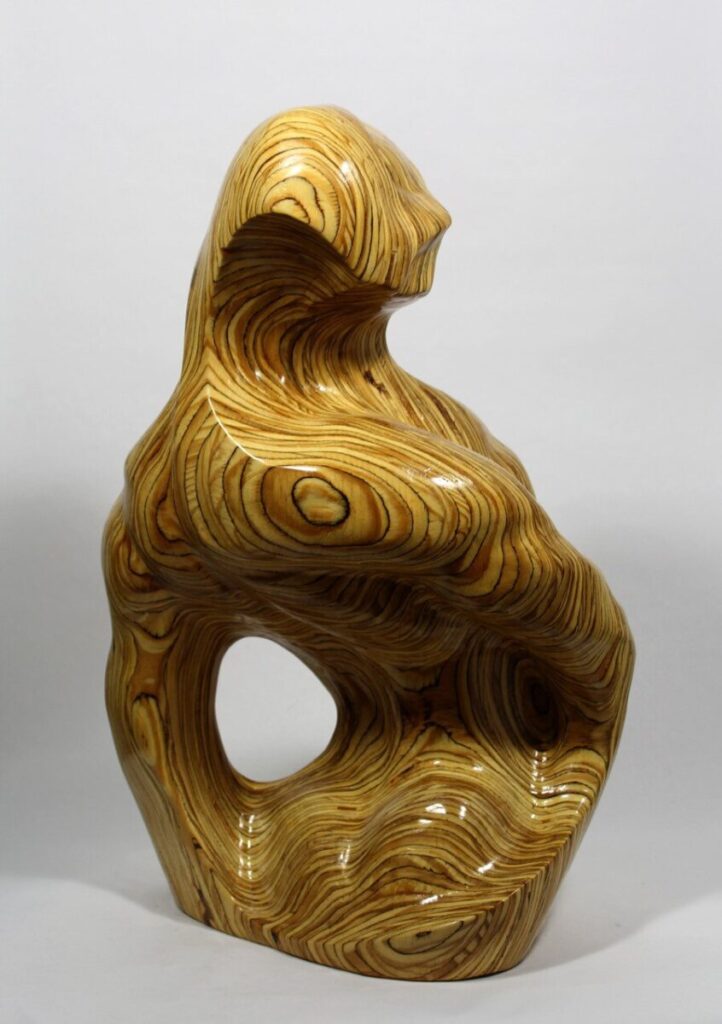 Would you recommend it and encourage others to enter? If so, why?
Yes, I would recommend entering the competition. Regardless of whether one wins or not I think it's a great opportunity to have your work be seen by the magazine's welcoming audience. Also, I feel it's a good thing to give yourself goals to motivate you to help you keep creating and moving forward. This is my second time entering and the positive response and outcome that came from the first time were what made me enter it again.
A lot of people commented, appreciated, and interacted with my work and for me being part of that artistic conversation was good enough. Not so much the thought of winning, but having my work exposed and seen was a win in itself.
Jorge Vascano Social Media Accounts