When it comes to hunting for your daily dose of darkly cute and whimsically wacky, Californian-based Brandi Milne is ready and waiting to fulfil your every need. Perhaps you are after her ever-so-vibrant colour palette dropping tropical fruit vibes (OK, little turned up, as if you may have enjoyed a mind-altering substance or two with your morning coffee). Alternatively, Brandi's wild and bright curation of her company of creatures may provide that perfect tonic of nonsense in an all-too-serious world. Or perhaps it is simply those smiles. They teeter between adorable and creepy, filling that place in your heart where dark and light merge…
Whatever the reason: millions of people across the world enjoy the works of Brandi Milne. And now, you can see her latest series at Corey Helford Gallery.
Brandi Milne: Everything I Ever Was
Opening Reception: Saturday, October 29, 2022 | 7:00 pm – 11:00 pm
Exhibitions Dates: Saturday, October 29 – December 3, 2022
Corey Helford Gallery
Main Gallery, 571 S Anderson St (Enter on Willow St)
Los Angeles, CA 90033
(310) 287-2340
https://coreyhelfordgallery.com
Visiting Hours: Thursday-Saturday, 12:00 pm – 6:00 pm
For inquiries, contact the gallery via [email protected]
Press Release //
Brandi Milne was born and raised in Anaheim, California, in the late 1970's. Her surrounding world of classic cartoons, toys, candies, Disneyland, and joyous family holidays fascinated and deeply influenced her young imagination. Self-taught and emotionally driven, Brandi's pop-surrealist, acrylic paintings speak of love, loss, pain, and heartbreak, underneath a beautiful, candy-coated surface. Using elements such as language from her child's mind, Milne creates a unique surreal world that is undeniably hers.
Featuring all new works, Everything I Ever Was marks Milne's fifth solo show at CHG, following 2017's Once Upon A Quiet Kingdom.
Regarding her upcoming show, the artist shares:
[This is a] collection of surreal spun tales laced with the cold hard truth about what it feels like to be fully human. Everything I Ever Was is my wild, […] blazing human expression.

To create these works, I dove deeply into the vivid world that lives within my imagination. I let my subconscious be my guide, as the subconscious is the womb of creation. The belly of these pieces hold my joy, my sorrow, my tenderness and my grief. They hold my fear, my loneliness, as well as my love and my light.

I offer these new images to my fellow humans in hopes that they can connect to the pure wonder within themselves. We are all connected by this beautiful thing we call humanity, and we need it now more than ever.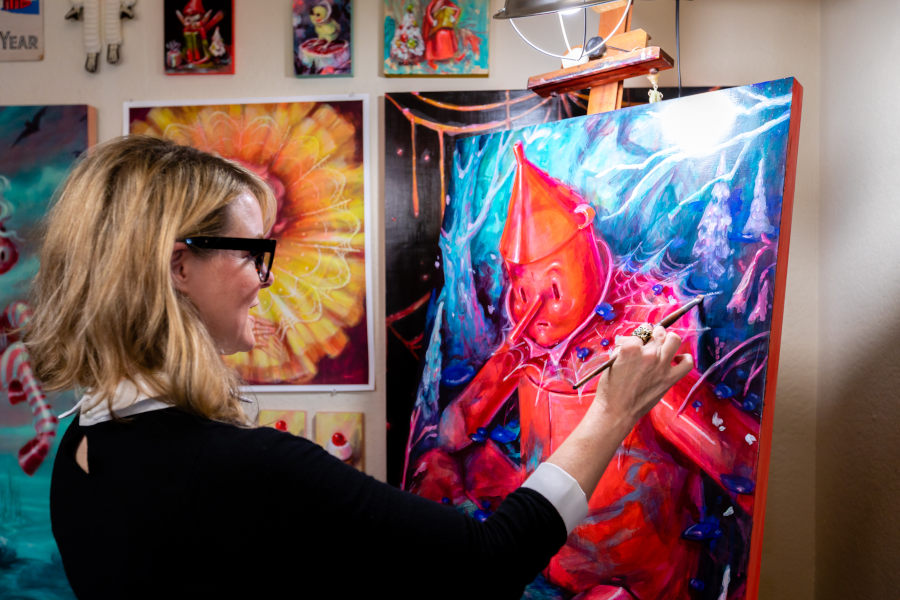 About Corey Helford Gallery //
Established in 2006 by Jan Corey Helford and her husband, television producer/creator Bruce Helford, Corey Helford Gallery (CHG) has since evolved into one of the premier galleries of New Contemporary art. Its goal as an institution is supporting the growth of artists, from the young and emerging, to the well-known and internationally established. CHG represents a diverse collection of international artists, primarily influenced by today's pop culture. Collectively, their artists encompass style genres such as New Figurative Art, Pop Surrealism, Neo Pop, Graffiti, and Street Art. Located in downtown Los Angeles in a robust 12,000 square foot building, CHG presents new exhibitions approximately every six weeks.
Everything I Ever Was opens Saturday, October 29th from 7:00 pm – 10:00 pm in the Main Gallery, alongside a solo show from Nicoletta Ceccoli, titled Handle With Care, in Gallery 3.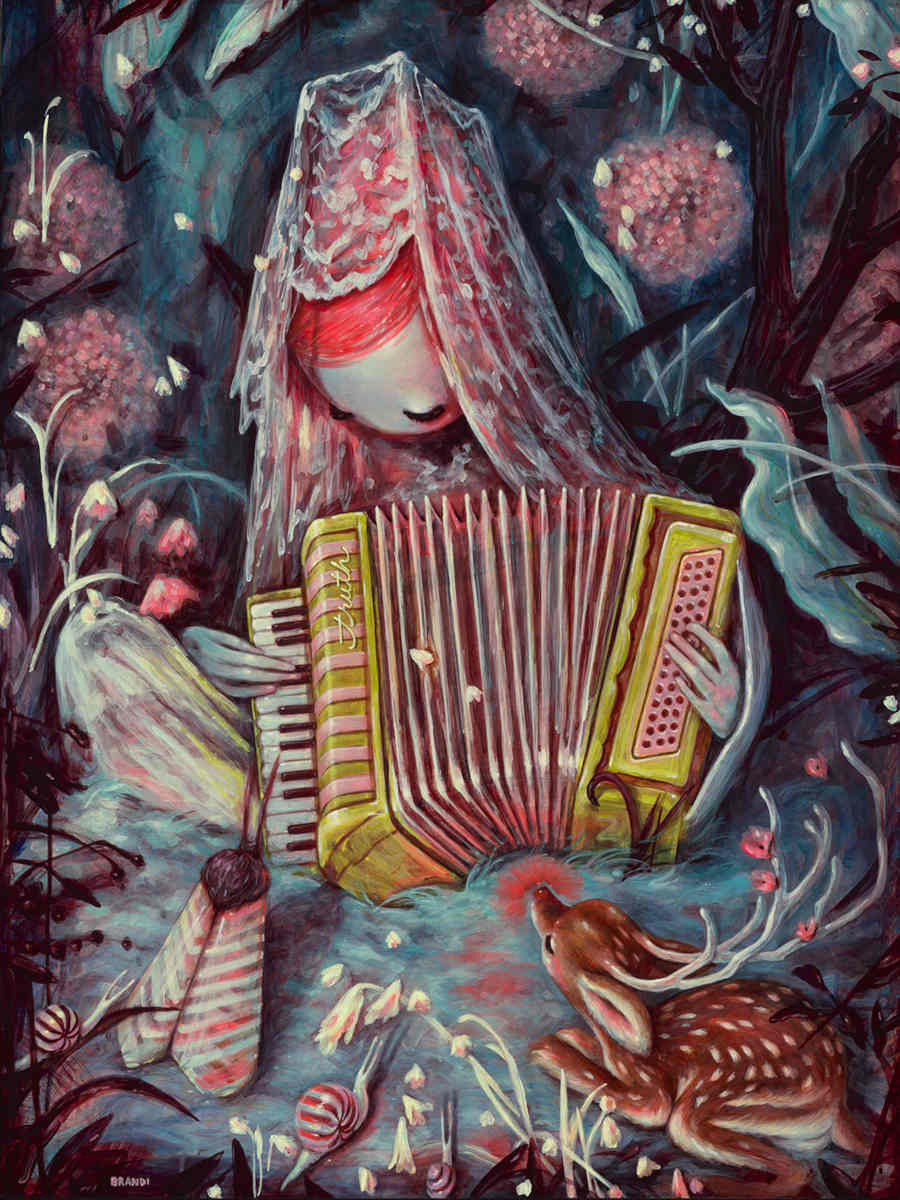 Brandi Milne Social Media Accounts
Website | Instagram | Twitter | Facebook
Corey Helford Social Media Accounts