Exclusive Interview with DD-Anne, 1st Prize Winner of the Yasha Young Projects Sculpture Award 2021 Beautiful Bizarre Art Prize

Embraced by a passionate vision of sculpture and fashion design, Xu Yu Ting, also known as Dolly Dolly Anne (DD-Anne), breathes life into her thought-provoking ball jointed doll sculptures. Contemplative and profoundly visionary, a graceful silhouette balances the essence of emotion and energy. Like Venus rising from her sea, the reflection of DD-Anne's dedication undulates as if gentle waves through ever-present locks of doll hair, and we grow curious about their existence. Shaped of porcelain, each of them is a dreamer – we turn the page eagerly to become part of their intimate story.
A self-taught artist from Shanghai, the hallmark of distinct style speaks to the soul…and from the depths of DD-Anne's artistic prowess, she continues to impress us with her creative ideations. Delve deep into artist's work as she gives us a glimpse of her life, her journey as an artist, and various projects on the horizon.
Introduction written by Bella Harris. Interview conducted by Aniketh Chakraborty, prepared by Bella Harris.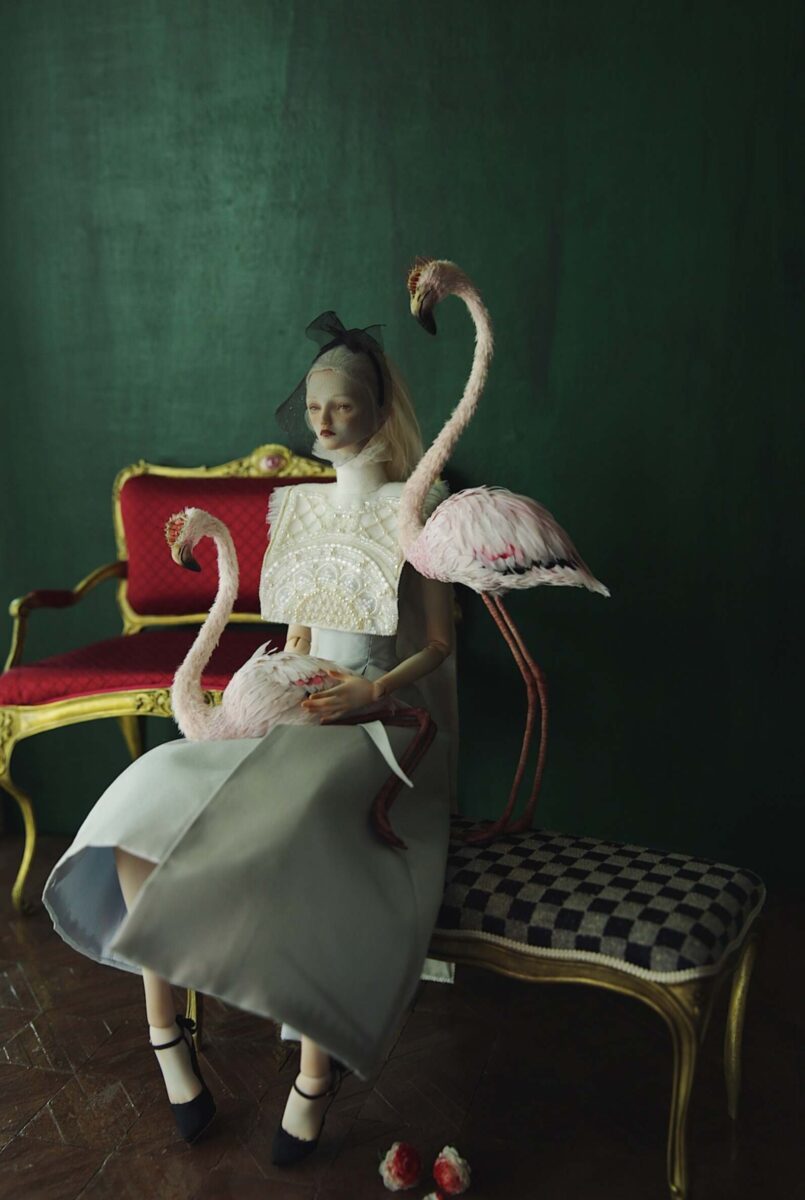 About the Artist //
DD-Anne was born in Shanghai, and after studying Bioinformatics at university decided this career choice wasn't for her, so in 2006 became a self-taught doll artist. She does all of the work herself from sculpting to fashion design. DD-Anne does not have a long arts biography, and has not yet exhibit her work in an art gallery. However, she recently won the Pandora Platinum Art Doll Prize in Russia, and was the first person to receive all of the judges' votes in the history of the Prize.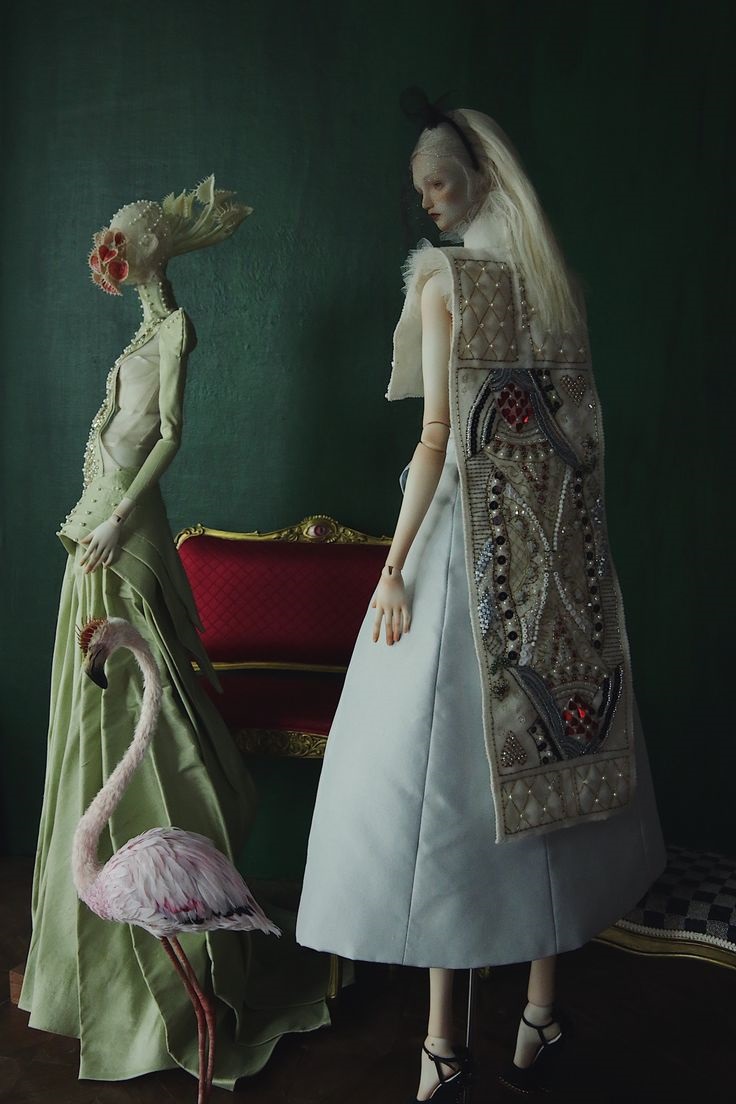 Becoming an artist, and then a doll artist, is a way of manifesting my creativity into physical form.
Exclusive Interview with DD-Anne
When did you decide of becoming a doll artist or be an artist?
Since I was a child, I have always liked drawing, and making clothes for dolls was my dream. However, I wasn't supported by my family members, so it only stayed as a dream. Then, when I was in my junior year at university, by chance I 'restarted' to pursue my dreams. At first, I thought it was interesting but I couldn't afford to buy a ball-jointed doll. So I started to make my one. I found this was something I like and something I was good at. Then, I decided to become a doll artist! I don't have an artistic background – I studied bioinformatics at Shanghai Jiao Tong University. But, yes, I loved working on my dolls and slowly became a part of the art community. Becoming an artist, and then a doll artist, is a way of manifesting my creativity into physical form.

What's the biggest misconception about your work?
Ummm misconception? I never thought about it earlier but let's say one of the major misconceptions is that I'm a miniature artist…but I'm a doll artist. I'm not offended by it, honestly. My work includes miniatures too. Strictly speaking, I am not a miniature artist, I am a doll artist. I just like to create a world of dolls so making miniatures is almost a part of it. Because, I love to match the settings, accessories, and other decorative pieces with the dolls and the theme I'm working on. Sometimes, I make dolls of animals too.

Can you please mention the various 'highlights' or a particular memory of your life as an artist?
I don't think I have any highlights, to be honest. All my projects have always been very special to me. Some of my works have received much appreciation while some didn't. But the ones which didn't, are also very dear to me. Maybe people think winning a prize or finishing a masterpiece is a highlight, but to me…when the moments passed, they were gone – because they are past events. I always focus on the present and keep an eye on the future. If I focus too much on the past, specifically as an artist, my life and creative endeavors will always remain the same. So, I appreciate all the love – and recently this award – but I want to put it in the past and focus on future projects to upgrade myself and my work.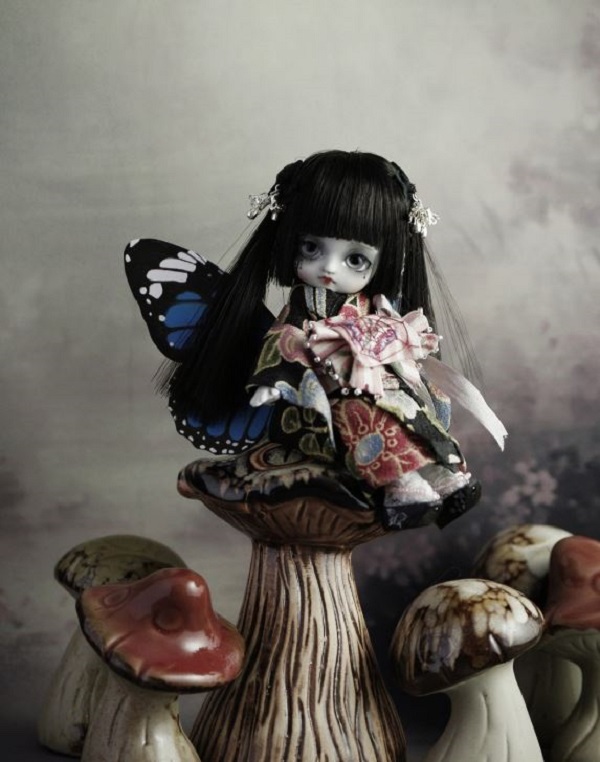 In life, and as an artist, we should never stop learning!
Have you faced any drawbacks in your art career?
To be honest, a lot since the beginning. In the early years of my life, and as an artist, it was my family problems that most people face and then the lack of guidance I faced as an artist. Now, it seems the same problems are still there and the new ones keep coming. Because, you know, that's a part of life. There will be challenges and there will be bittersweet moments. We have to embrace everything and move on to succeed in all aspects. Sometimes there are personal problems and then there are social problems that disturb you, but I always tell myself to not let anything bring me down or have any bad impact on my creativity. More than a decade into my career as an artist, I still have doubts about art and life. I still need some time before I can think it through. In life, and as an artist, we should never stop learning!
Can you give a short account of your various art projects? Maybe some of your best series that you want everyone to know about?
Yes! Some of my art projects, 'Alice In Underland' and 'A Song To Myself ', are my best series by far. The 'Alice In Underland' series was inspired by the real social events and 'A Song To Myself ' series was inspired by my personal experience since I became a doll artist. My next project is Chapter 6 of 'Alice in Underland'. It will be the last piece of this series. So, I'm working on it. I also have been working on some miniature furniture and have been selling art prints. I also have been making birds.
I choose the Venus flytrap to represent the Queen's face, not only because of the heart shape but also because it evolved the carnivorous ability in a very infertile environment, just like those people during a famine.
Please explain your work, which won the Yasha Young Projects Sculpture Award in the Beautiful Bizarre Art Prize.
The work that won the Yasha Young Projects Sculpture Award in the Beautiful Bizarre Art Prize is Chapter 5 of the 'Alice In Underland' series. Queen of Hearts is a doll from my doll series 'Alice in Underland', which was based on Alice in Wonderland, but I add my own story with a hidden theme, 'famine and cannibalism'. The inspiration came from what I have heard hundreds of times from my parents about their childhood memories, and the books I read about famine in history. I choose the Venus flytrap to represent the Queen's face, not only because of the heart shape but also because it evolved the carnivorous ability in a very infertile environment, just like the people during a famine. I don't blame those people, they were victims too.
From another perspective, the Queen Of Hearts represents a narcissistic leader of a country with sociopathic tendencies who traps people with his/her charisma, false promises, and virtue signaling just to take benefit of the citizens and ultimately drag them to their death. The people can see they are being exploited but still admire the leader just like insects that keep coming back to the Venus flytrap even when they can see how the plant devours many among them.
The Venus flytrap symbolizes someone who trapped innocent souls, and no amount of screaming for escape will be successful if the evil individual is not killed or removed. I think we should not forget the tragic global and historical events, and never let it happen again in the future. However, it took me eight years from its conception, in 2010, to its completion in 2018. Meanwhile, I grew up from my 20s to my 30s with this project in mind because I always wanted to manifest my feelings into art through this project. At first, I thought to put it aside and focus on other projects because I was an anxious and non-experienced artist. I was afraid that I would never be able to bear the weight of history and sociopolitical issues with just a fashion doll. As an untrained self-taught artist, I needed to overcome many difficulties both in design and technique – challenging myself to do things that no one had thought of and done before. During that time, I was treated like an underdog – and as if I was not talented enough – by a fellow doll makers. I was not supported by my family because they had no clue about my art and my ideas.
Every time I thought about how it would look when the whole 'chapter' was finished, it felt so exciting that my heart almost lost a beat. However, this kind of hope eventually became heavy stress, which made me disappointed and anxious because I was not motivated enough and had little to no confidence. I feared I could not make it work, fearing all the years of hard work would be useless. Luckily, I got support from friends and they liked how the project was developing. Then I received appreciation from the expert collectors too, and I finally understood this art project was not only my work but people's expectations as well. When people, who started to follow me on social media and other artists, asked me how the project was going, I felt appreciated and grateful to everyone who cared about my work. I suddenly made up my mind and soon it became an art project or a series.
Now, back to the topic of the 'Venus Fly Trap', the silent scream of the Queen of Hearts may also represent those victims, perhaps it is just a mapping of my inner feelings. I wanted to dive deep into the mind of the Queen of Hearts and project it into my work. But, people can interpret this work in various ways and give it a new perspective.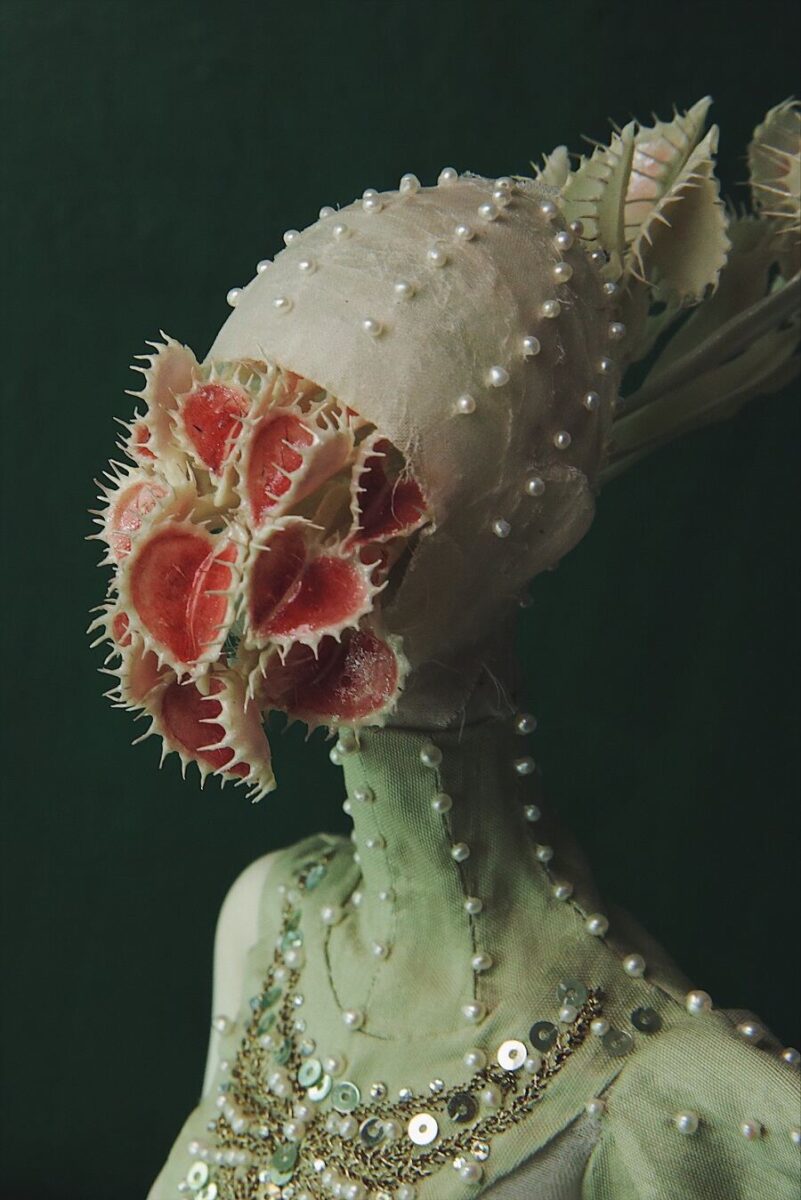 I mostly draw inspiration for my art from my inner thoughts, what I see, what I think, and what I feel.
How was your experience with Beautiful Bizarre Magazine's Art Prize? You must have been excited when your work won this award!
I was thrilled! One afternoon, when I learned that I was the winner of this award, I was feeling that all good things will eventually happen because I felt appreciated. Also, I'm grateful to the panel of judges. Then I reminded myself, life has to be continued as an artist and as an individual. I have to work harder and improve my ability to portray my feelings, ideas, and opinions in my art projects. After all the various social issues globally, I feel like I want to put them into my work.
I quietly submitted my work on the last day before the Art Prize entry deadline. At the time, I didn't expect to win because I knew that technically, I wasn't a 'master' sculptor. If I didn't win, I could finally give up and say that I had done my level best. At least I had the opportunity to show my work to the professional jury. Whatever the outcome, I felt I must first create a possibility to make it happen…because if I don't do anything or take a step forward, it's never going to happen. After submitting my work, I went back to my busy daily life. After a month or so, I received an email that I was a finalist. I was so happy, but at the same time, I still didn't think I could win. All the other finalist's works were so good and their photographs were highly professional in comparison. I was figuring out how to take photos of my work more aesthetically and professionally. Therefore, when I received the internal notification email that I was the winner and received the first prize, I had to read it several times to make sure I had understood it correctly! That afternoon, I was so thrilled that I was dancing for joy at home alone. To me, it means a lot to compete beyond the confine of dolls, with artists using other forms of expression, and win. I'm grateful to the jury who selected my work as being worthy enough to win. Also, I'm thankful to Beautiful Bizarre Magazine and Yasha Young Projects. I hope I get to work with more amazing artists after this and that my art receives more recognition.
What are your life goals apart from being an artist?
If you asked me early last year, I probably would have said live a happy life. But now my answer, after two-three years, is to not live in pain. This is all I want. Maybe, a better world for everyone and if I could help others out there to make their lives better.

Can you please give any advice to aspiring doll artists, or all the artists, and to our readers? Any message?
Being a doll artist requires you to master a wide variety of skills – from painting, sculpting, fashion design, sewing, wig & shoe making, and even furniture making. Keep being creative and don't be afraid of taking risks while working on a project. I mostly draw inspiration for my art from my inner thoughts, what I see, what I think, and what I feel.
I think, as an artist, we should focus on our inner feelings and thoughts. Even if you're not an artist, I hope all of you pursue your dreams no matter how difficult it seems – and enjoy your life to the fullest. Sometimes when we think all doors are closed, maybe there's a door out there left open to pursue your career. Look for that door…and if there's none left open, maybe break the door open because you'll be helping others in the future too. These are some pieces of advice I'd like to give from my personal experience.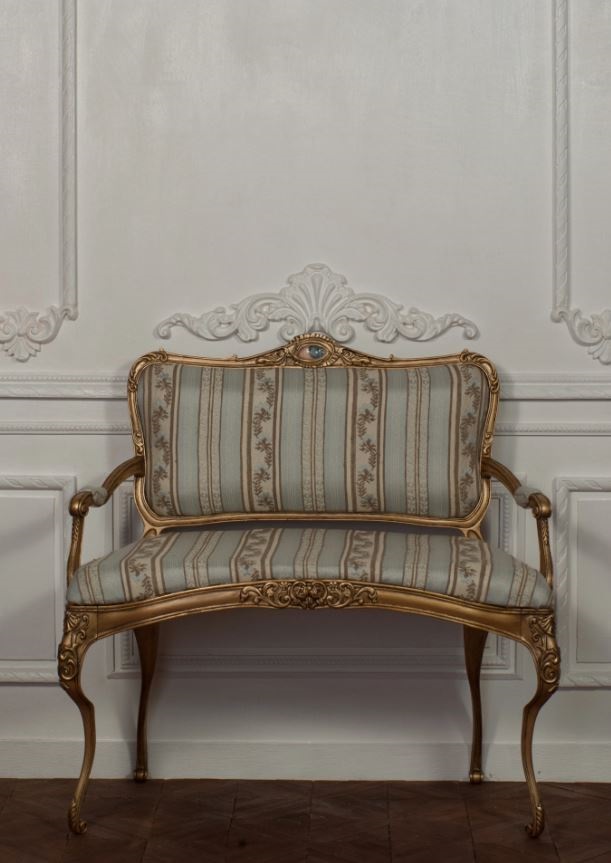 DD-Anne Social Media Accounts