Many of us are aware of the captivating symmetrical balance of an architectural design, a painting, or even a person's visage due to our internet culture, where visual perfection is endlessly showcased. It was actually way back in the 6th century BC, however, when a group of ancient Greek philosophers called the Pythagoreans first identified the appeal of mathematically-based, uniformly paralleled elements. Well, Arch Enemy Arts' latest exhibition delivers a mirror, mirror on the wall twist that will make ardent lovers of new contemporary art see things in a whole new reflectively dark light!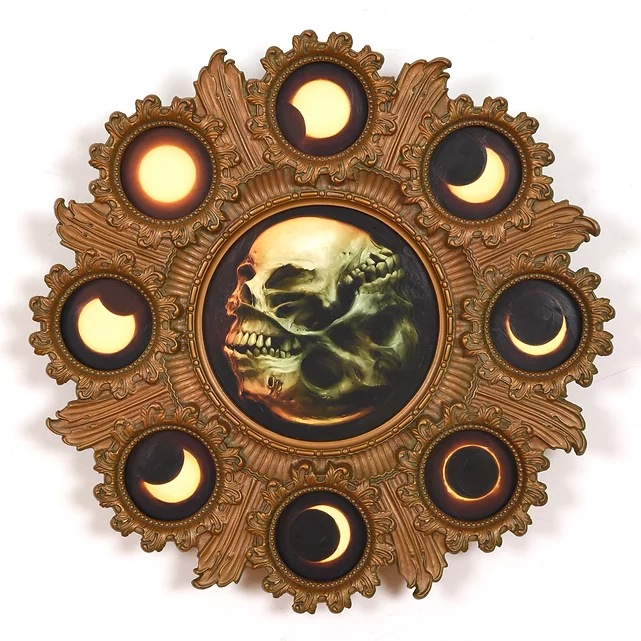 Beginning Friday, August 19, 2022 and running through Sunday, September 4, 2022, "As Above, So Below" showcases ambigram-style drawings, illustrations, and paintings from 27 fabulous outside-of-the-box creatives, all of which deliver an intriguing aesthetic experience to the beholder, whether they're displayed right side up or upside down. This very popular show, which is currently in its fourth iteration, prompted a few particularly ambitious artists throughout the years – such as David Seidman (in 2018), Juliet Schreckinger and A.L. Grime (in 2021), and Haley Manchon (in 2022) – to render their works on a rotating Lazy Susan in order to deliver 360 degrees of deliciousness to the viewer!
While exploring the fabulous selections available in this year's "As Above, So Below" exhibit, you'll note that the artists haven't produced work that – when reversed – is an exact carbon copy of itself. Instead, they've conjured visually cohesive images that look more like fraternal rather than identical twins. Do NOT miss this exciting show, online or in person at Arch Enemy's brick and mortar Philadelphia, Pennsylvania location. Don't forget – no matter which pieces you purchase, you'll get at least two times the aesthetic pleasure by changing the orientation in which you display them on your wall. Why not shake things up every so often, right? After all, artistic variety IS the spice of life!
Art aficionados – be sure to send a quick e-mail to [email protected] with AS ABOVE SO BELOW 4 in the subject line so you can receive the preview link for this show on Thursday, August 18th at 2pm Eastern Standard Time Zone (USA).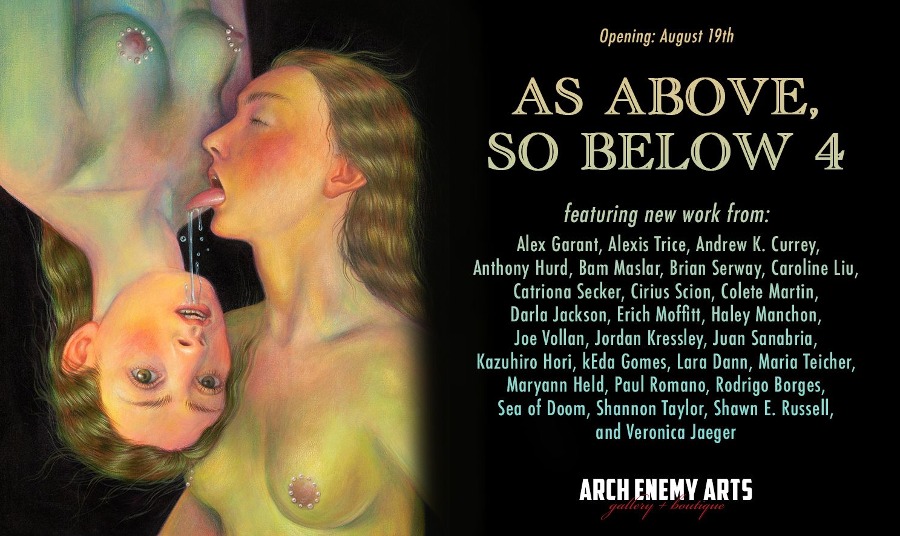 "As Above, So Below 4" Group Exhibition
Curated by Lawren Alice
Release Date: Friday, August 19, 2022 | 12:00 pm Eastern Standard Time
*No Opening Reception*
Exhibition Dates: Friday, August 19, 2022 – Sunday, September 4, 2022
General Show Hours:
Monday to Friday, 10:00 am to 4:00 pm
Saturday and Sunday: 11:00 am to 5:00 pm
Arch Enemy Arts
Arch Enemy Arts | 109 Arch Street Philadelphia, PA 19106 | (215) 717-7774
For sales or private viewing appointments, please e-mail [email protected]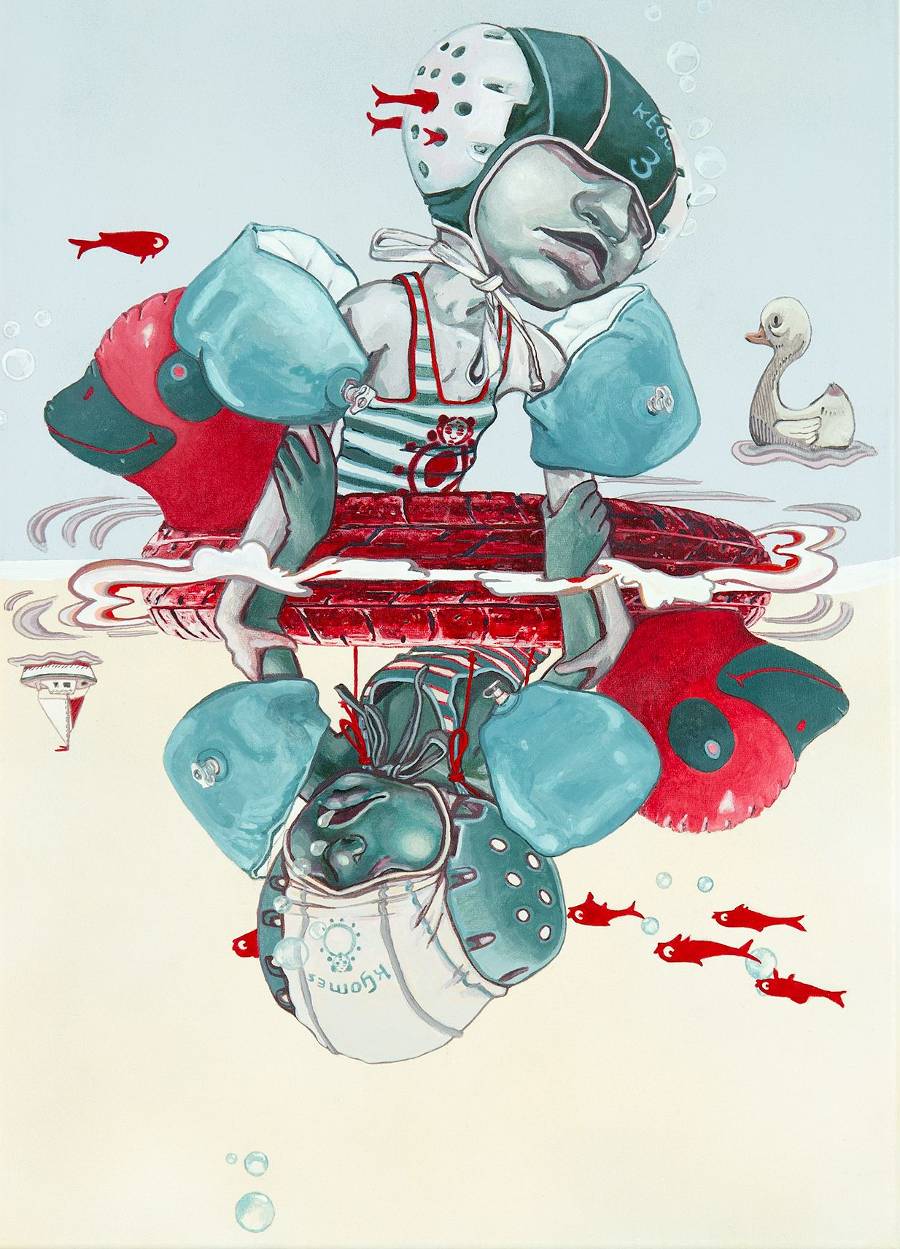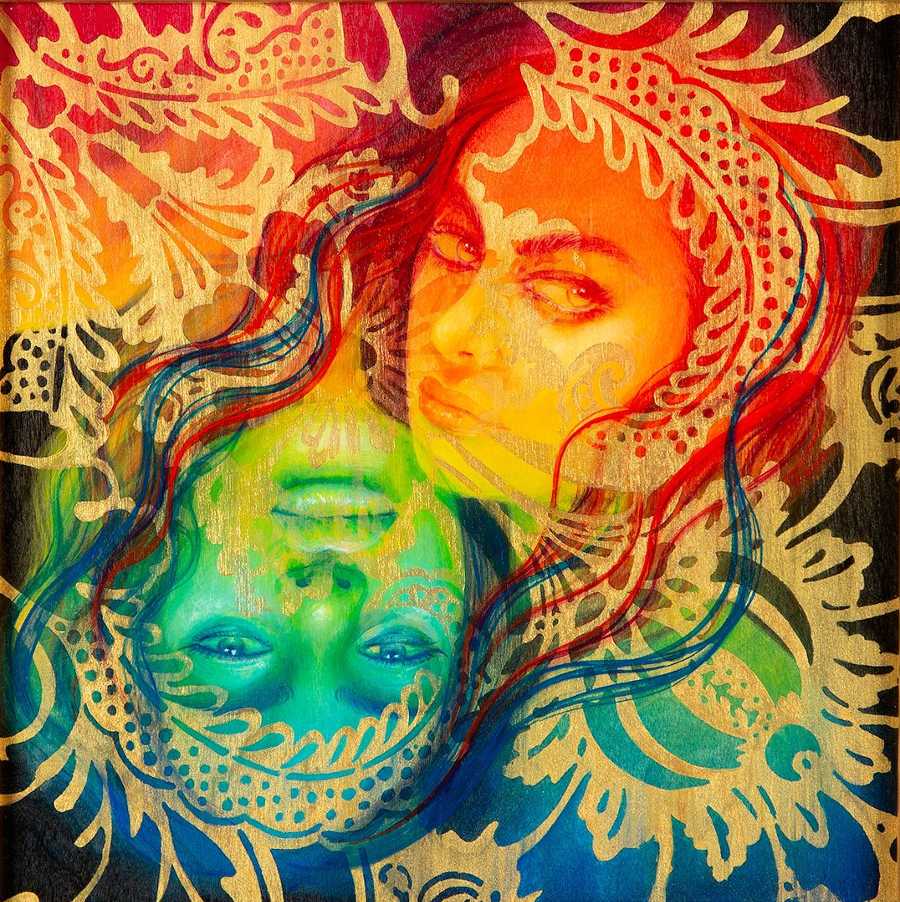 27 Exhibiting Artists
Alex Garant, Alexis Trice, Andrew K. Currey, Anthony Hurd, Bam Maslar, Brian Serway, Caroline Liu, Catriona Secker, Cirius Scion, Colete Martin, Darla Jackson, Erich Moffitt, Haley Manchon, Joe Vollan, Jordan Kressley, Juan Sanabria, Kazuhiro Hori, kEda Gomes, Lara Dann, Maria Teicher, Maryann Held, Paul Romano, Rodrigo Borges, Sea of Doom, Shannon Taylor, Shawn E. Russell, Veronica Jaeger
About the Gallery //
Arch Enemy Arts was founded in 2012 and quickly established itself as Philadelphia, Pennsylvania's freshest new venue dedicated to exhibiting emerging and established stateside and international artists. Located in Philly's Old City District, the now decade old establishment showcases various types of edgy new contemporary art in a wide range of mediums including figurative, illustrative, dark surrealism, photorealism, macabre, narrative, pop surrealism, lowbrow, and urban. Arch Enemy Arts was chosen as the best exhibiting space in Philadelphia Magazine's "Best of Philly"™ 40th Anniversary issue, as well as the "Best Art Gallery in Philadelphia" on Philly HotList in 2012 and 2013.
Arch Enemy Arts Social Media Accounts