Featured in Some of our Favourite Things inside Issue 27 of Beautiful Bizarre Magazine // Handcrafted from sumptuous fabrics, jewelry, crystals, and beads, each headpiece by artist, model, makeup artist, photographer, and couture milliner Liv Free is a bespoke work of wearable art. Early in her career as a professional model, she found herself galvanized by all of the creatives around her. Inspired by her artistic hero, millinery master Philip Treacy, Liv Free decided to try her hand at the timeless art of hat-making. Since then, her intricate creations have reached ever greater heights.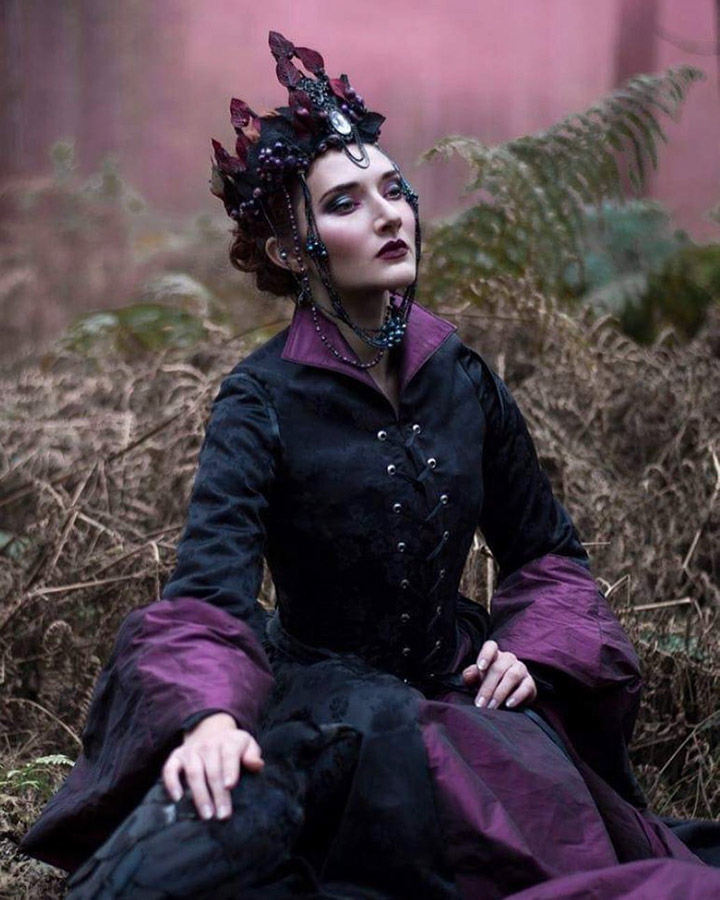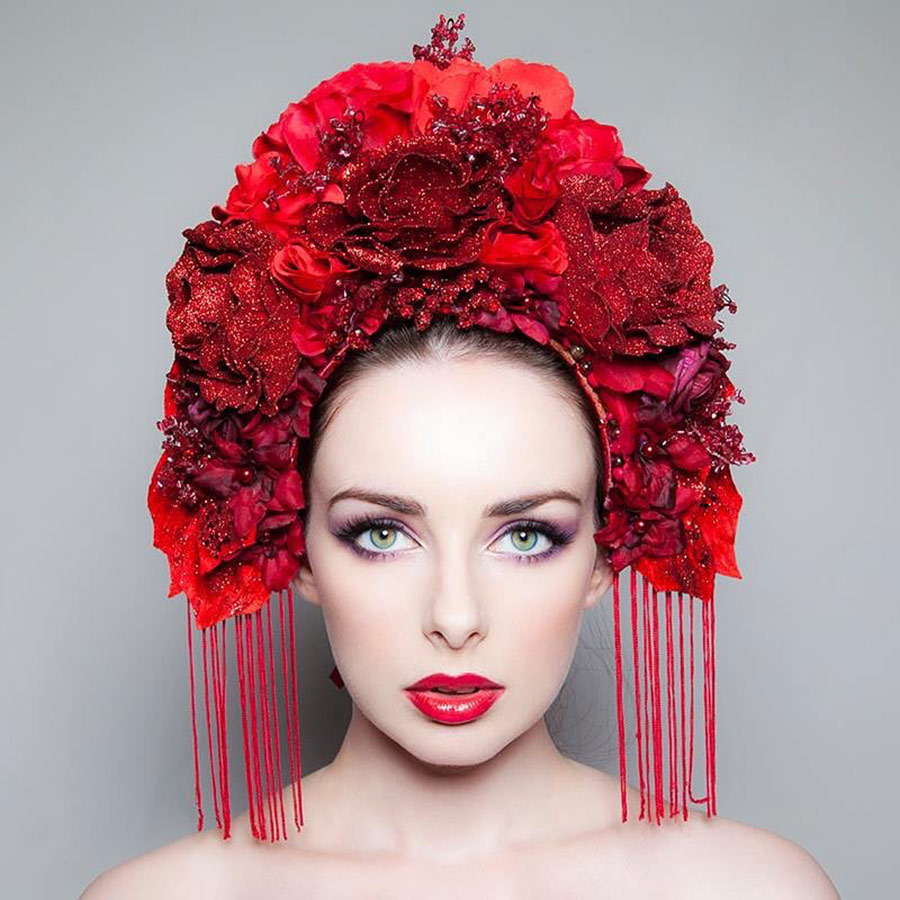 With some pieces taking as much as two months to craft, Liv Free's ebullient wearable artpieces move from historical royalty to gothic subcultures, from nature to pure fantasy. Working from her home studio in Lincolnshire, UK, the self-taught artisan is inspired by fashion, fairy tales, and history. Her pieces have graced the heads of models, actors, brides, festival-goers, and many more, offering each wearer a touch of sophisticated fairytale glamor. She's created pieces for NBC/Universal, Selfridges, Disney, HBO, and the BBC as well as private clients.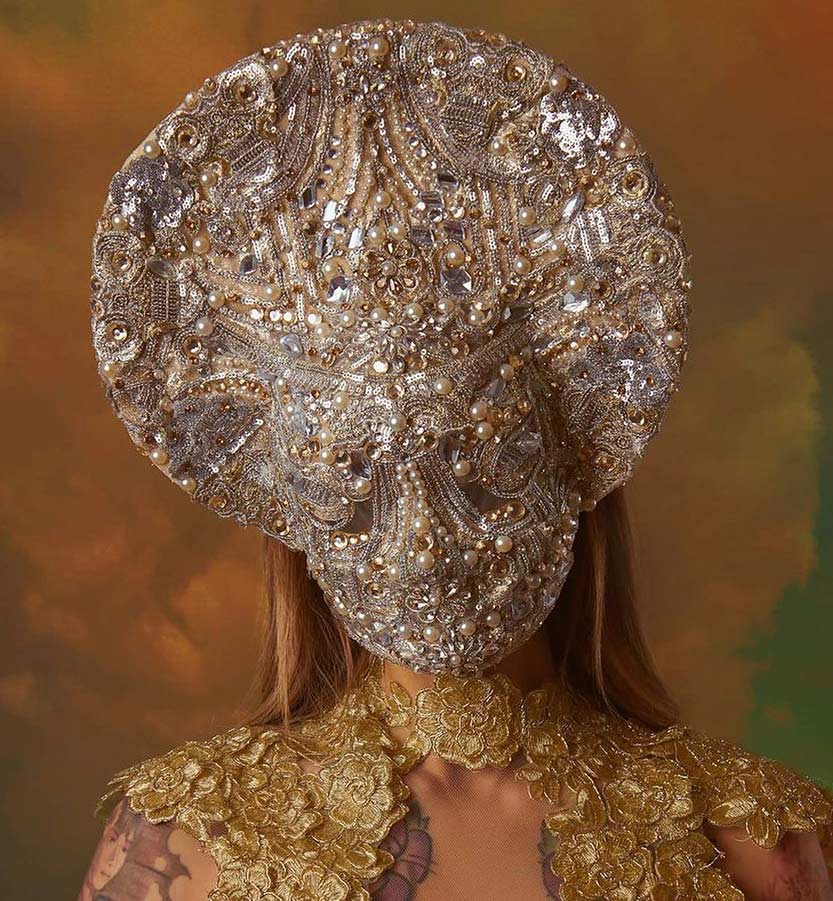 While many of Liv Free's pieces pull design elements directly from historical or cultural fashions–you might recognize shapes you've seen on the likes of Anne Boelyn or in Russian period dramas–others are highly conceptual. Her recent series of Death Masks explores the concept of change through the medium of high fashion, taking feelings like fear, depression, and the sense of self and giving them form through a complex mosaic of beads, crystals, sequins, and fabric.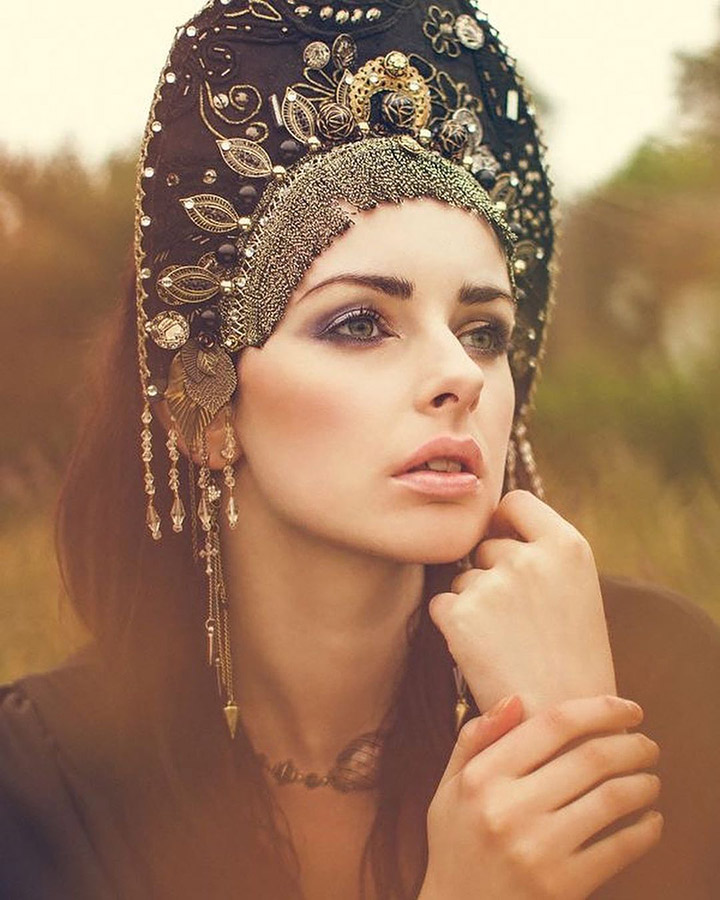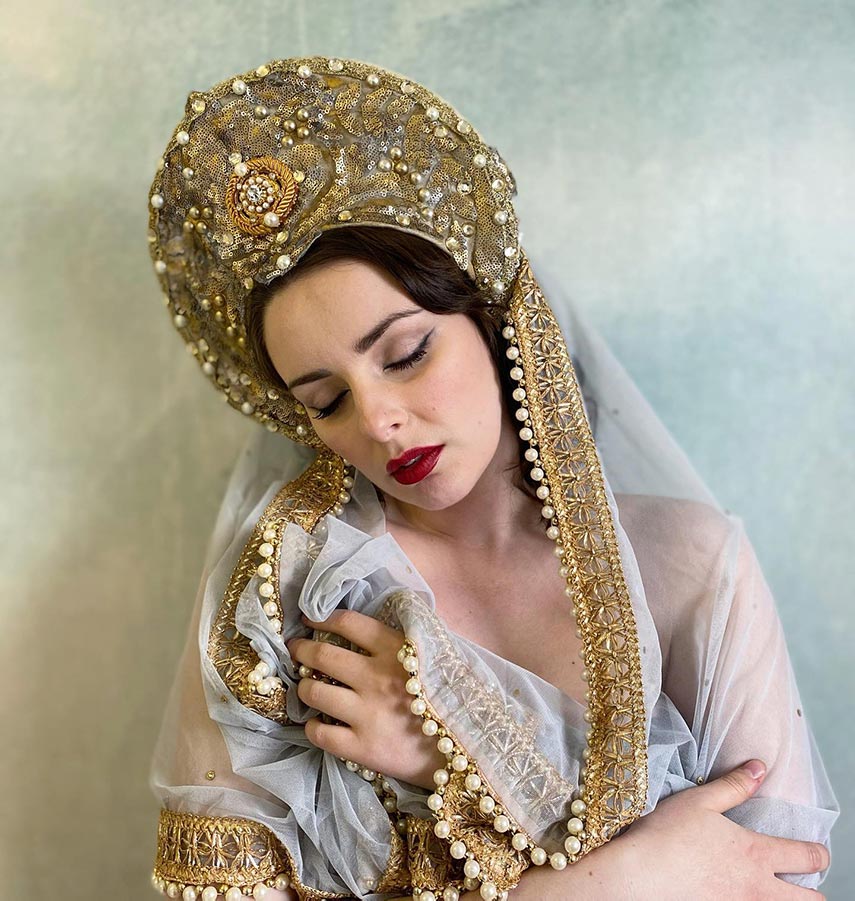 Her process for creating a new piece is at once nebulous and cerebral. While she draws sketches for commissions, when working on her own pieces, Liv Free prefers to work straight from the visions in her mind, taking up the materials and working from vague ideas of color and inspiration. In addition to enchanting headdresses and hats, Liv Free has also created eyepatches, fascinators, tiaras, crowns and jewelry. Every piece is made lovingly by hand, every sequin and stone delicately positioned to give form to the enigmatic dreams of their creator.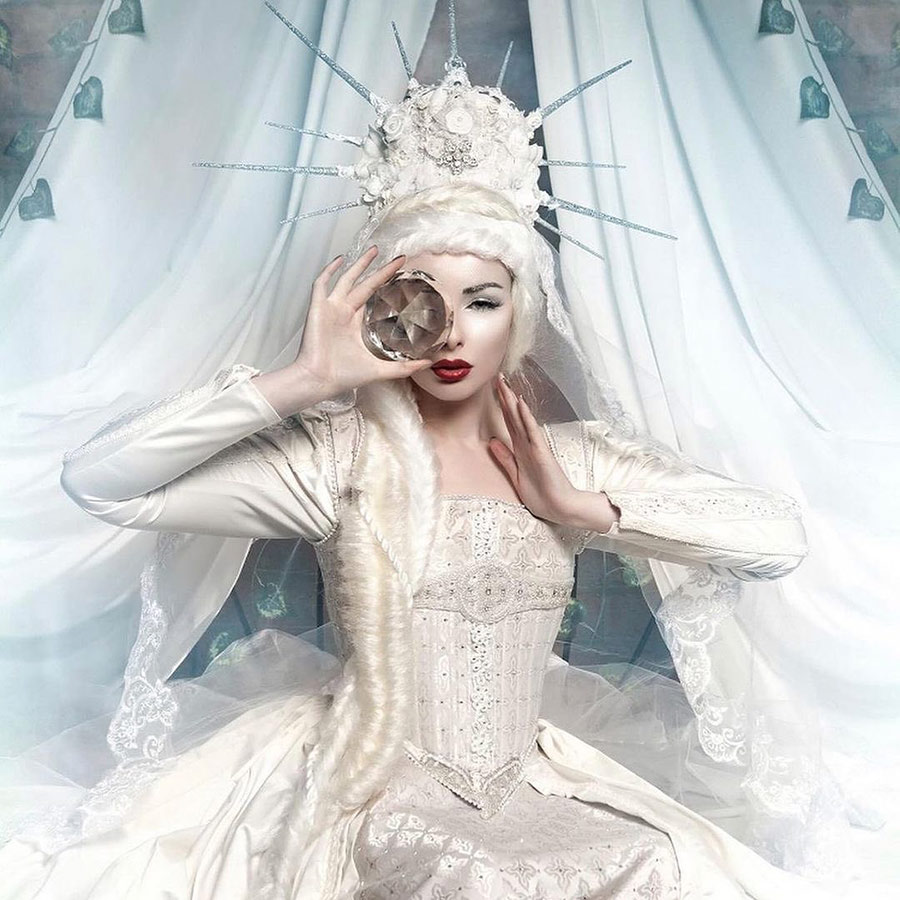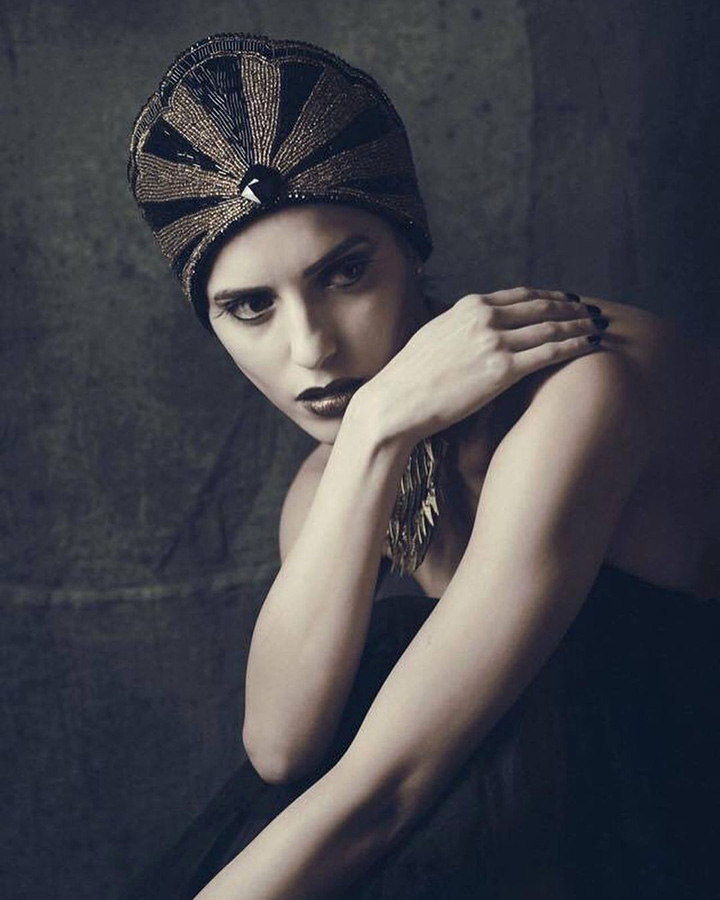 Coated in glistening Swarovski crystals, decked with an abundance of textures, feathered, beaded, and climbing to graceful heights, each of Liv Free's creations is a feast for the senses. Whether it's a historical period, a fairy kingdom, a natural wonder, or a journey into the subconscious, her magical works of millinery pull wearers and onlookers alike into a world of pure fantasy.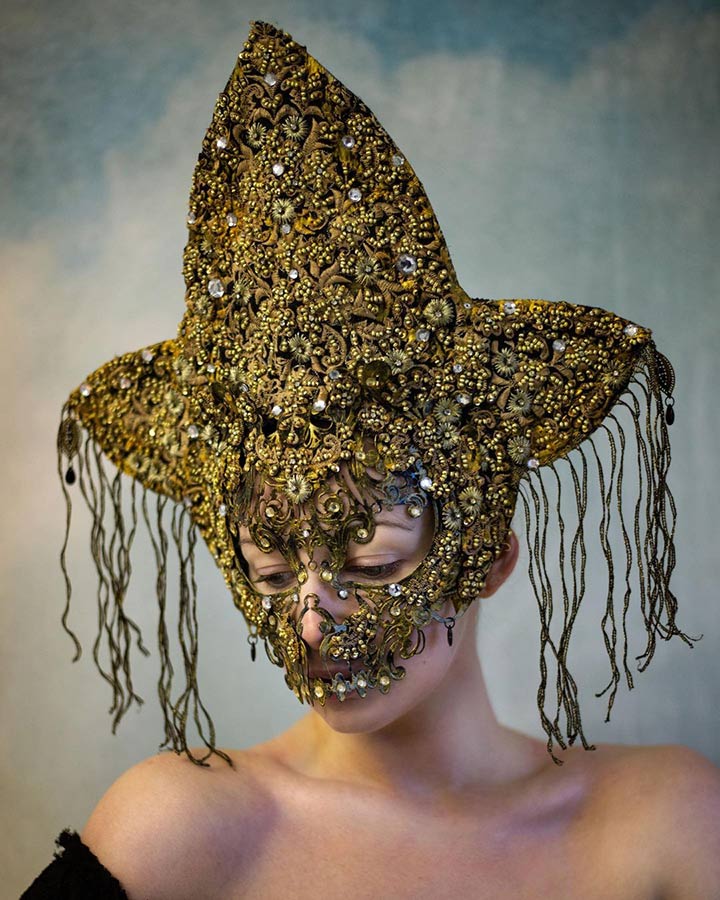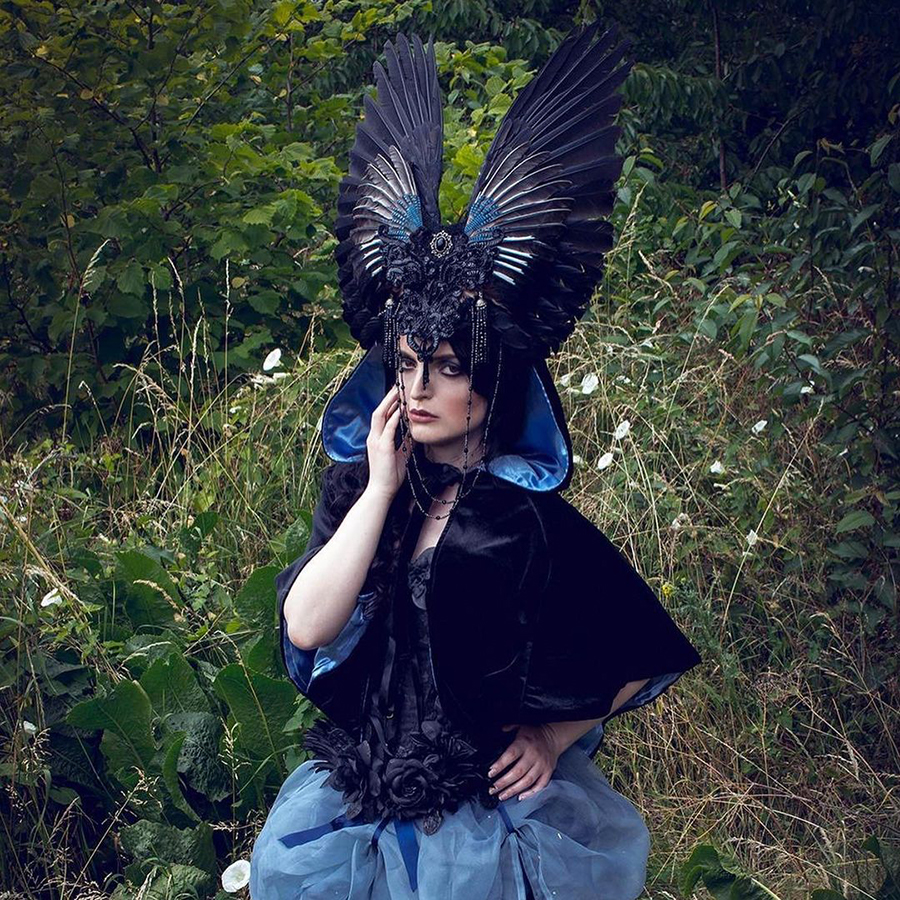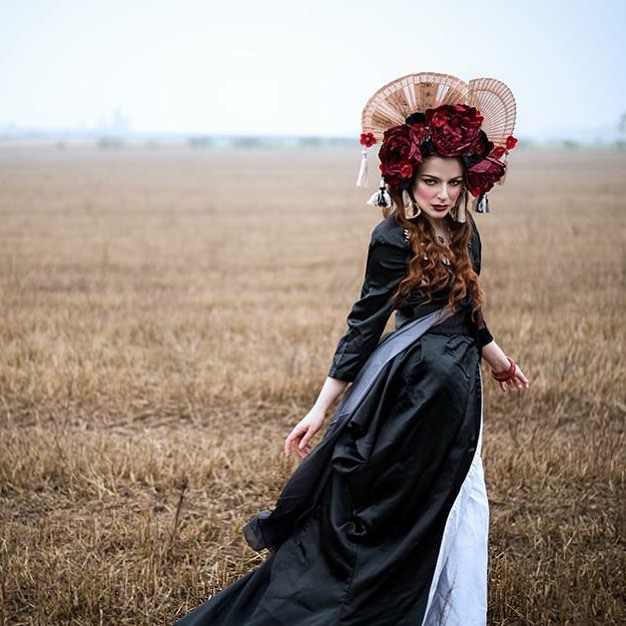 Credits: @chrisharrisuk, @elisabetharmstronguk, @tigzrice, @nettgray, @deborahselwood, @paullarkins, Stephanie Grant, @scottchalmersphotography, @shay.anne., @ched53, @bernadettelemon, @amy_biddulph_mua, @lauraprusak, @deborahselwood, @newo_imagery, @grimildemalatesta, @dan_tidswell_photographer, @visittheloft, @alannafdmakeup.
Liv Free Social Media Accounts
Website | Facebook | Twitter | Art Instagram | Personal Instagram | Makeup Instagram