With sleight of painterly hand, Samuel K. Wilson conjures canvas tricks o' plenty in his fascinating new RJD Gallery solo exhibition "Golden Gods". Convincingly pushing optical boundaries, the self-taught San Antonio, Texas-based artist's visual arrangements toy with the beholder's mind because they are in fact entirely rendered with oil paint. Since each of Samuel's canvas compositions begin as individual (physical) collages constructed with glossy fashion magazine imagery, his resulting body of work is cleverly anchored in consumeristic deception. The American artist's contemporary trompe-l'œil is, consequently, a hard-to-believe treat for the eyes that inspires much deeper contemplation. Just how far will we go in hot pursuit of faux golden god/dess status?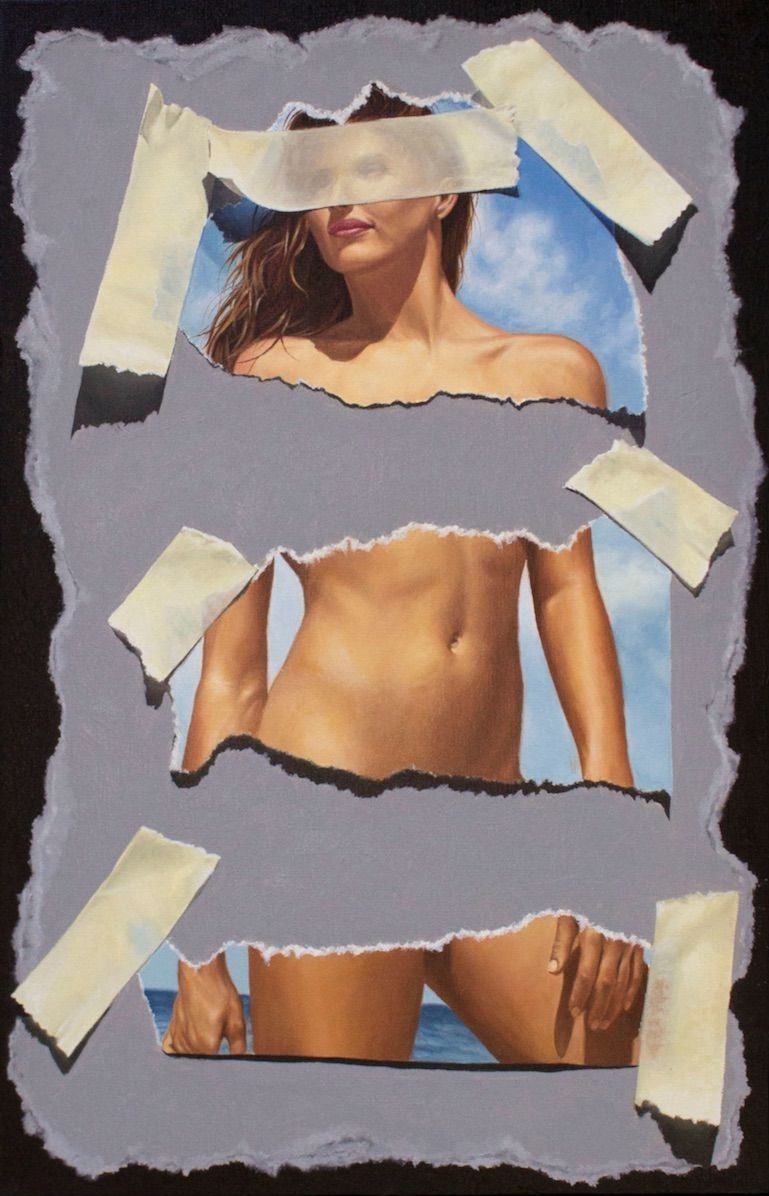 Exhibition Dates: March 1 – March 31, 2022 | No Opening Reception
RJD Gallery
227 North Main Street | Romeo, MI 48065
Hours:
Tuesday Through Saturday, 10am-5pm
Sunday (Closed) | Monday (Open by Appointment)
For press inquiries or sales, please contact Richard Demato at [email protected]
For general information, please e-mail [email protected]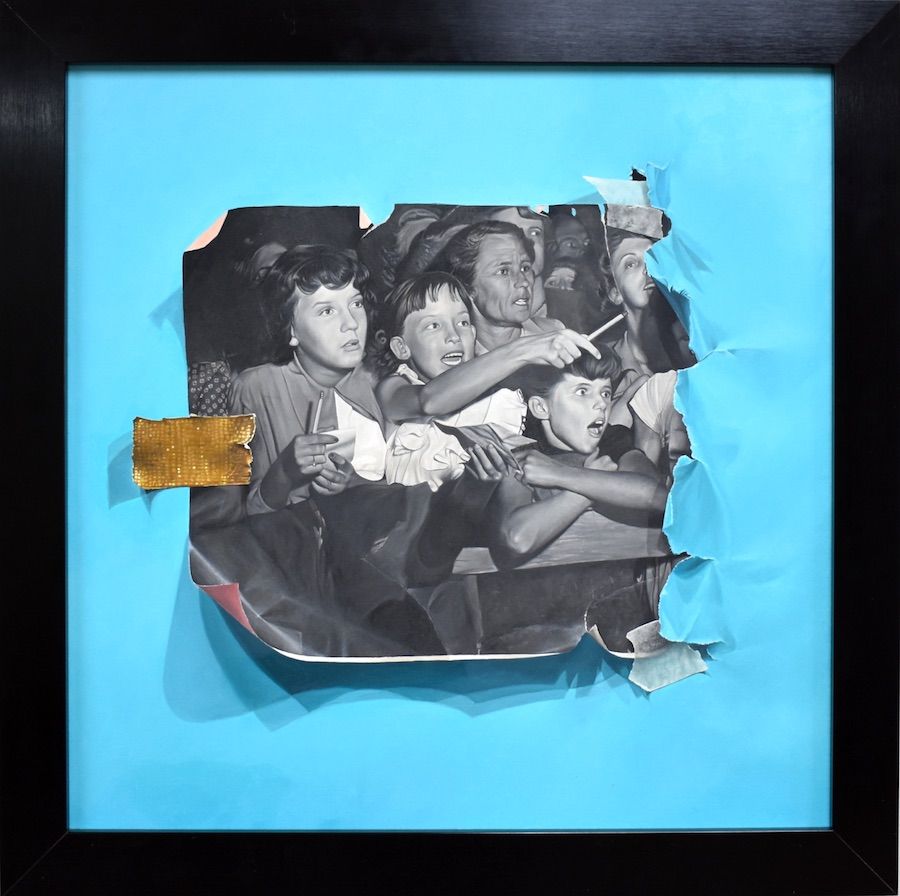 About the Artist // Born in 1986, Samuel K. Wilson was interested in art from a young age. The Wichita, Kansas-born, San Antonio, Texas-based creative took a number of art classes in high school, focusing mainly on ceramics. He then attended Butler Community College with a small scholarship for art, where he studied design and sculpture. After an additional year of study at University of Kansas, he created his first oil painting under the guidance of his father, Kent Wilson. That experience triggered within Samuel a newly discovered creative passion that eventually led to his current path as a self-taught oil painter of hyper realistically rendered imagery.
Thematically, the artist's work – which draws on consumerism, advertising, and deception – is built around the idea of fooling the eye (trompe-l'œil). He explains that he's not "just trying to reproduce something," however. His artistry is about "making something look real to the viewer". Fittingly, Samuel's artistic process involves constructing his compositions by first tearing various components (facial features, etc.) out of old magazines. He then spends a lot of time arranging random pieces into physical collages that he tweaks myriad times before finally landing on the final visual concept that he will recreate via oil paint. Samuel K. Wilson's paintings have been shown in a number of galleries and he has also participated in various art competitions around the United States.
About the Gallery // The Richard J. Demato Gallery (RJD Gallery) is committed to seeking out and showing the work of emerging and mid-career artists with a focus on narrative figurative portraiture, magical realism, photorealistic portraiture, mixed media, and contemporary landscape. The gallery fosters the careers of their represented artists through exposure to new and diverse markets both nationally and internationally. In addition to representing emerging artists, their RJD Private Collection features exclusive works by American masters that offer a fresh, contemporary vision of the world.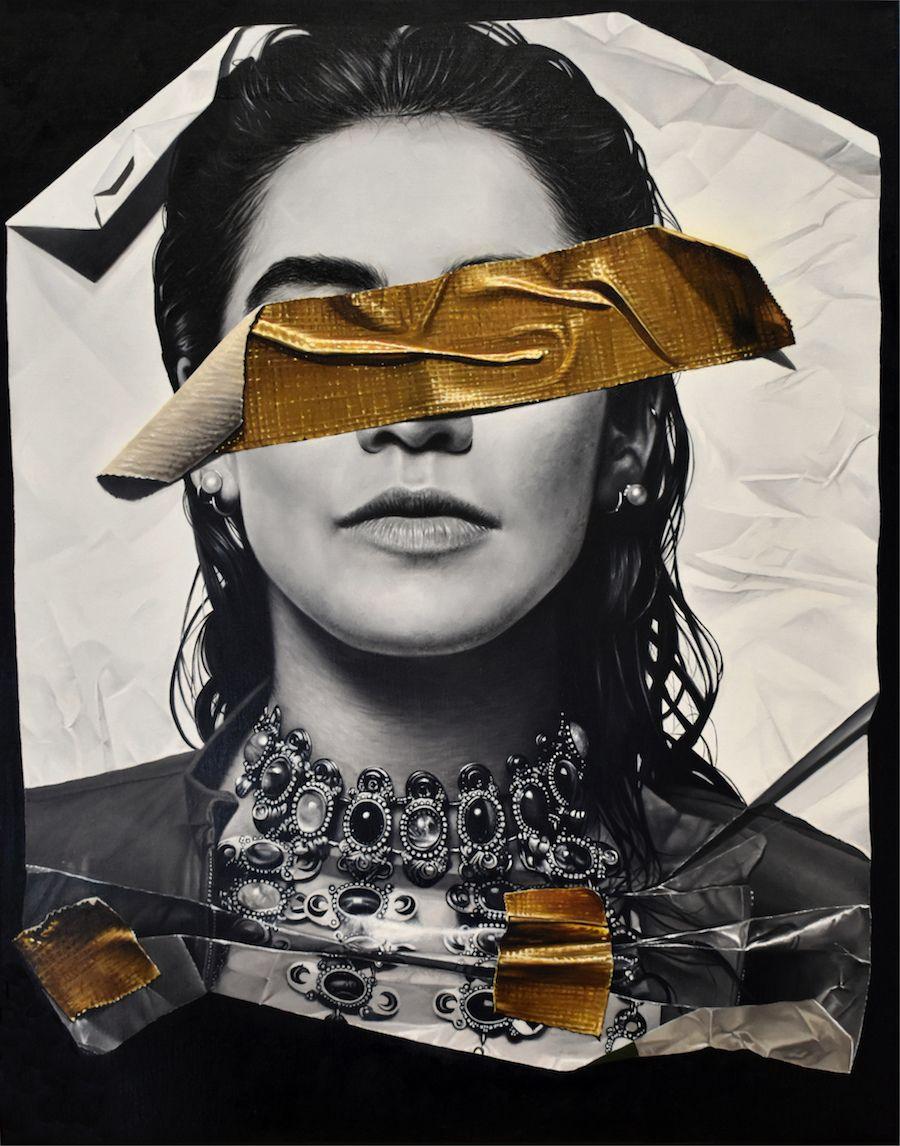 About Gallerist Richard J. Demato // "Art was the only subject I got straight A's in," admits the Brooklyn-born, Long Island-raised gallerist. As a young man, the polarity of his academic interests paved the way for a double major in art and biology at UC Irvine, followed by Ph.D. studies in molecular biology and biochemistry. Scientific studies did nothing to tamp down Richard's pull toward creativity, which led him down a somewhat unexpected career path that would span the next 24 years – fashion! Given the inherent creativity of garment design and the entire fashion industry in general, it makes sense that Richard's ongoing interest in appreciating and collecting art only deepened as the years passed.
Some signs are impossible to ignore, especially when they continually point you in the direction of the art world. Richard Demato finally opened the doors to his Sag Harbor, New York-based RJD Gallery in 2009, which is still going strong today. "I'm thankful to be surrounded by many sensitive creative souls, both artists and collectors, who appreciate that we support, nurture, and empower our exclusive artists," says the gallerist, whose establishment is now located in Romeo, Michigan. The contemporary figurative realism enthusiast goes out of his way to support "emerging and mid-career artists who make well-executed works that challenge me to discover more than the obvious, who share their voices and bare their souls, who tell stories that may sometimes provoke us."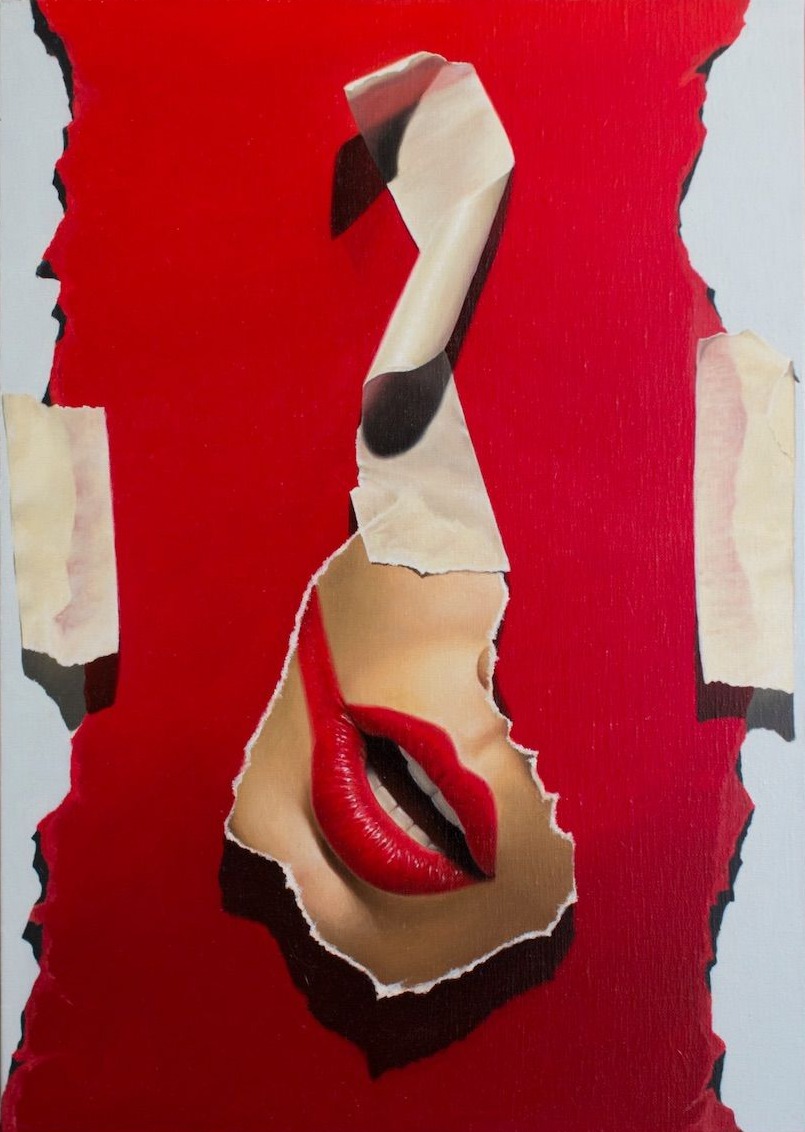 RJD Gallery Social Media Accounts
Website | Instagram | Facebook | Pinterest | Twitter
Samuel K. Wilson Social Media Accounts