We are proud to announce the 2022 Beautiful Bizarre Art Prize Jury Panel, comprising influential figures in the art world, including gallerists, curators, artists, and commercial and philanthropic arts champions. Beautiful Bizarre Magazine Co-Founders Danijela Krha Purssey & Richard Purssey, Directors of Modern Eden Gallery, Kim Larson and Bradley Platz, representatives from our major sponsors, and five esteemed contemporary artists Martin Wittfooth, Bella Kotak, Dan dos Santos, Joan Coderch and Javier Malavia. Each Jury member excels in their field of expertise and is making waves around the world with their exceptional work.
I am so grateful that such a great prize like the Beautiful Bizarre Art Prize even exists! The cash prize was a great affirmation, but to be acknowledged by a community, and promoted internationally amongst so much other great talent is priceless.

Roland Mikhail, 2021 Grand Prize Winner
Entering the Beautiful Bizarre Art Prize is the perfect opportunity for artists to get their work in front of the Editor-in-Chief of Beautiful Bizarre Magazine and the Directors of successful commercial gallery – Modern Eden Gallery, receive amazing cash, service and product prizes, receive global exposure for their work, and connect with the 80+ exceptional artists participating in the Beautiful Bizarre Magazine curated exhibition 'Animalia' at Modern Eden Gallery in San Francisco, USA in October this year.
Check out the full list of prizes for all Award categories, here.
US$57,000 in Cash & Prizes to be won!
Plus receive global exposure for your practice
2022 Beautiful Bizarre Art Prize Jury Panel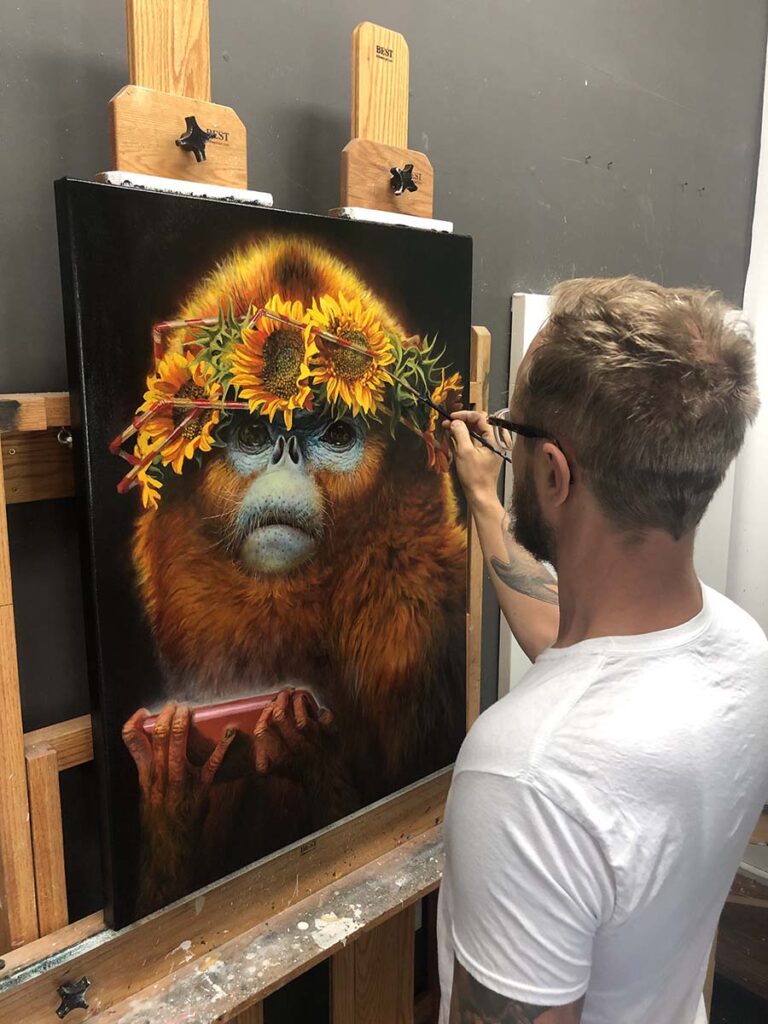 Traditional Art Category
MARTIN WITTFOOTH // Artist
Website | Facebook | Instagram
Born 1981 Toronto, Canada. Lives and works in Savannah, Georgia and Kingston, New York
Martin Wittfooth splits his time between two studios in Savannah, Georgia, and the Kingston, New York. He earned his MFA from the School of Visual Arts in New York City in 2008. Wittfooth's work has been exhibited in galleries and museums worldwide, including the Virginia Museum of Contemporary Art, Akron Art Museum in Ohio, and La Halle Saint-Pierre in Paris, with solo exhibitions in New York City, Los Angeles, Seattle, and Montreal. His paintings have also appeared in numerous publications, including Juxtapoz, Beautiful Bizarre Magazine, The New York Times Art Review, Vice etc.
Wittfooth's paintings, drawings, installations and sculptural works investigate themes of the intersection and clash of industry and nature, and the human influence on the environment. Many of his works explore the theme of shamanism – rituals and practices as old as our species – through which we have attempted to dialogue with nature: the nature outside of ourselves and the nature within. His creative language uses the combination of allegory and symbolism to convey visual narratives.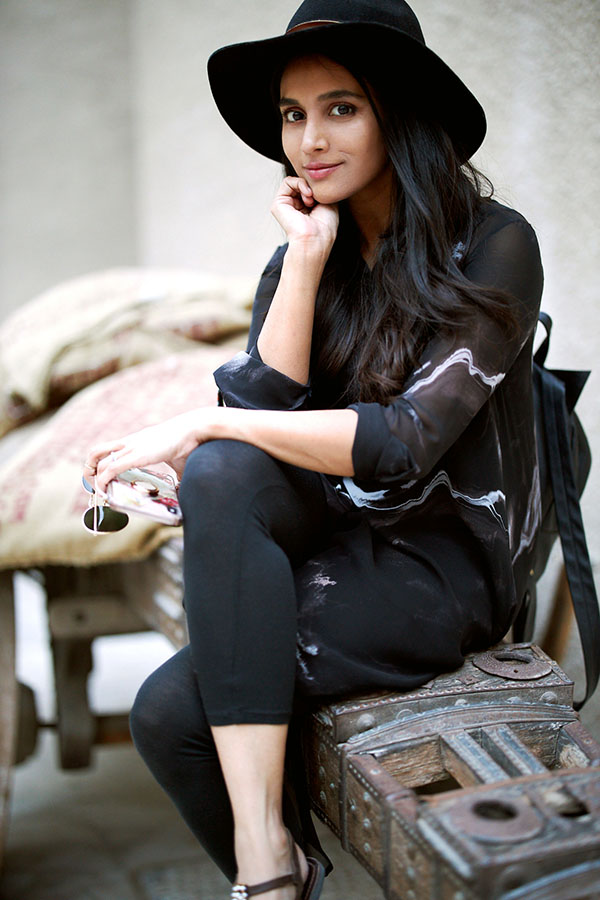 Photography Category
BELLA KOTAK // Photographer
Website | Facebook | Instagram
Bella Kotakis a fine art, fashion and portrait photographer living and working in between the US and the UK.
Photography changed her life when she picked up a camera and from that moment she was hooked by this medium that translates thoughts and imagination into tangible form.
Inspired by fairytales and nature, Bella's storytelling pictures lift the veil of the overlooked and reminds us that there's magic in the most ordinary of spaces and beauty in every face.
Bella Kotak is an ambassador for Phase One, SmugMug, Canson Paper, and Vanguard. In 2021 Bella's piece, "The Kiss" won the Beautiful Bizarre Art Prize INPRNT Photography Award.
Her work has been featured in exhibitions in New York, London, and Paris.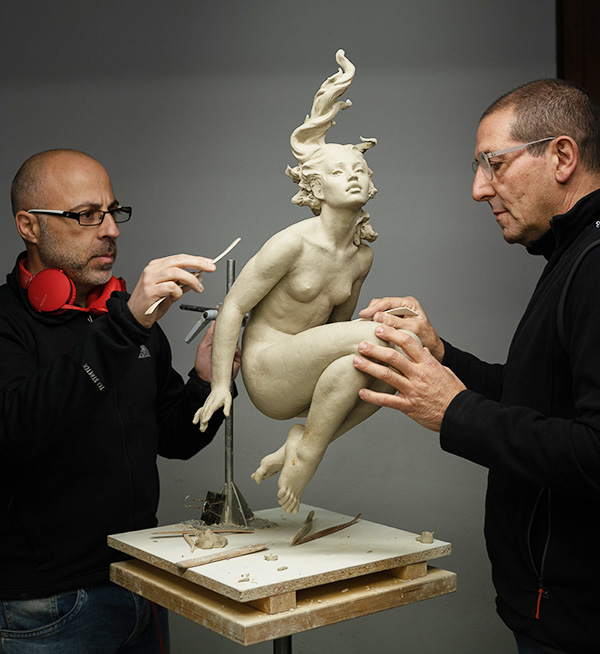 Sculpture Category
CODERCH & MALAVIA // Artists
Website | Facebook | Instagram
Joan Coderch and Javier Malavia came together in 2015 to carry out sculptural work featuring a refined technique, which is present from the modelling in the studio to the final piece cast in bronze.
They received the Reina Sofía Painting and Sculpture Prize for their "Hamlet" artwork in 2017 and won First Prize at the 14th ARC International Salon Competition with the sculpture "The Swan Dance" in 2019. Their other awards include the Mariano Benlliure Sculpture Medal, the TIAC Art Prize or the Arcadia Contemporary Award.
In addition to being nationally and internationally renowned, their work forms part of private collections in several countries around the world. They display their work in collective and individual exhibitions in both private entities and public spaces.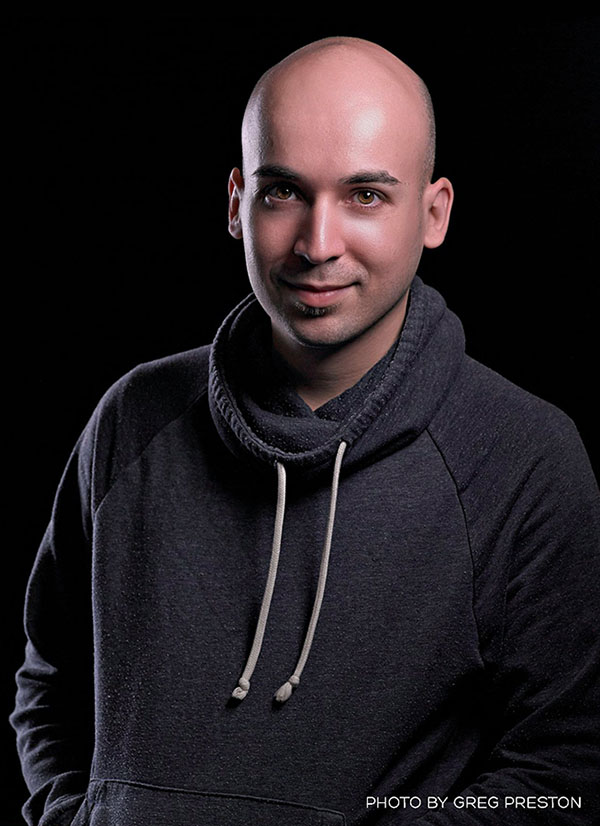 Digital Art Category
DAN DOS SANTOS // Artist
Website | Facebook | Instagram
Well known for his colorful oil and digital paintings, most often depicting strong women, Dan dos Santos' work spans a variety of genres, but is most renown for his distinctive book cover work.
He has worked for clients such as Disney, Universal Studios, Activision, Scholastic Books, The Greenwich Workshop, Penguin Books, Random House, UpperDeck, Wizards of the Coast, DC Comics, and many, many more.
Dan has been the recipient of many awards. He is a 'Rhodes Family Scholarship' winner, a five time 'Hugo Award' Nominee for Best Artist, Jack Gauhan Award Winner, Chesley Award Winner, and has received both Gold and Silver Medals from 'Spectrum: The Best in Contemporary Fantastic Art'.
His illustrations have graced the #1 spot on the New York Times Best Seller list numerous times, and his covers can be seen in bookstores in dozens of countries around the world.
Simply put, Dan dos Santos is one the most recognized artists in his field. With hundreds of book covers to his credit, his vision has helped shape what the Fantasy market is today.
Beautiful Bizarre Magazine
DANIJELA KRHA PURSSEY // Editor-in-Chief & Co-Founder
Beautiful Bizarre Magazine
Website | Facebook | Instagram | Twitter
Danijela Krha Purssey is an entrepreneur, and the Editor-in-Chief and Co-Founder of Australian based, international contemporary art magazine, Beautiful Bizarre Magazine.
She is deeply passionate and committed to her vision to help shift the paradigm in the global contemporary arts industry regarding what is defined and accepted as contemporary art.
Danijela has created a carefully curated, unique contemporary arts experience via all the Beautiful Bizarre Magazine touch points that inspires and champions emerging and mid-career creatives both locally and around the world.
Danijela founded Beautiful Bizarre Magazine in 2013 with her husband, Richard Purssey. In the 8 years since the launch of Beautiful Bizarre Magazine she has published 35 magzines, over 2,500 web articles, curated 12 exhibitions in 4 countries, launched the Beautiful Bizarre Art Prize, and shared the work of countless creatives from all corners of the globe. Beautiful Bizarre Magazine has become not only an influential player in the contemporary art scene, but more importantly a voice, a tribe and platform for creatives whose work doesn't always fit neatly into the traditional fine art "box".
In late 2016 Danijela was awarded the prestigious AMP Foundation 'Tomorrow Makers' Award, and grant funding to expand Beautiful Bizarre Magazine.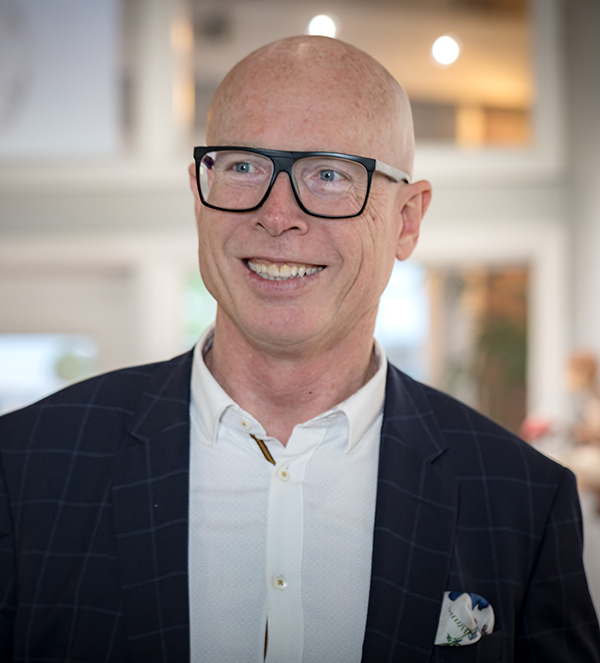 Beautiful Bizarre Magazine
RICHARD PURSSEY // Technical Director & Co-Founder
Beautiful Bizarre Magazine
Website | Facebook | Instagram | Twitter | Tumblr | Pinterest
Richard Purssey is an ICT Director who is also a lifelong collector and appreciator of modern art. During the life of Beautiful Bizarre Magazine Richard has interviewed some of the finest contemporary realist artists from around the world, and been intimately involved in the creation of Beautiful Bizarre as a leading voice in the world of figurative art in all mediums. He has also been closely involved with the fine arts during his time as CIO of one of Australia's most prestigious public galleries, the Art Gallery of New South Wales.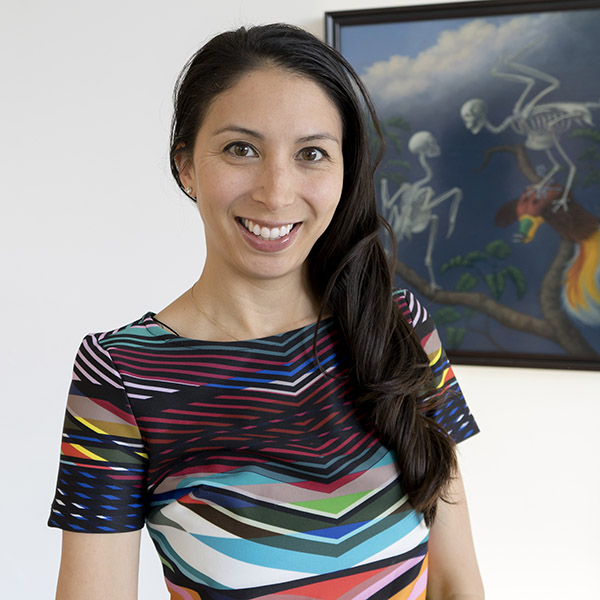 Modern Eden Gallery
KIM LARSON // Director
Modern Eden Gallery
Website | Facebook | Instagram | Twitter
Kim is a small business entrepreneur and successful gallery owner and director, with a background in jewellery making and sculpture.
She is a founding member of 'North Beach First Fridays' and is a proud member of the San Francisco Art Dealers Association.
Her passion for art started at a young age and continues today with her private collection and gallery curation..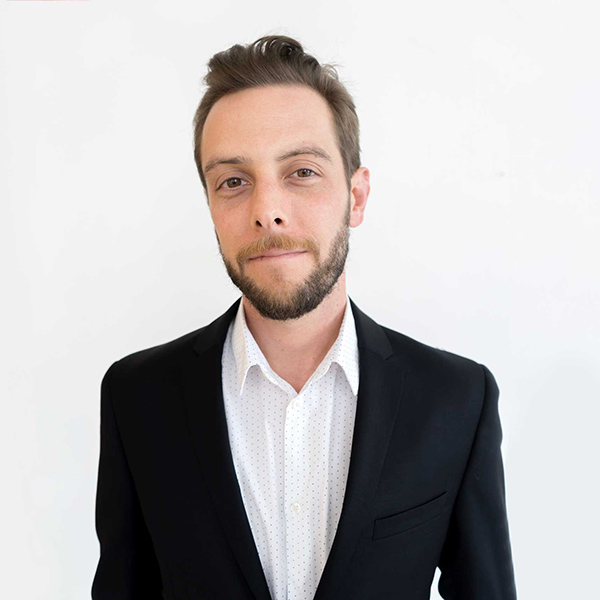 Modern Eden Gallery
BRADLEY PLATZ // Director
Haven Gallery
Website | Facebook | Instagram | Twitter
Bradley is a successful gallery owner and director with a background in fine art painting and Art History.
Over the last 10 years, Platz has planned, curated, installed, juried, and organized contemporary art exhibitions throughout the San Francisco Bay Area.
He is a strong advocate for ecommerce and content marketing in the Arts.
Bradley is also a practicing oil painter.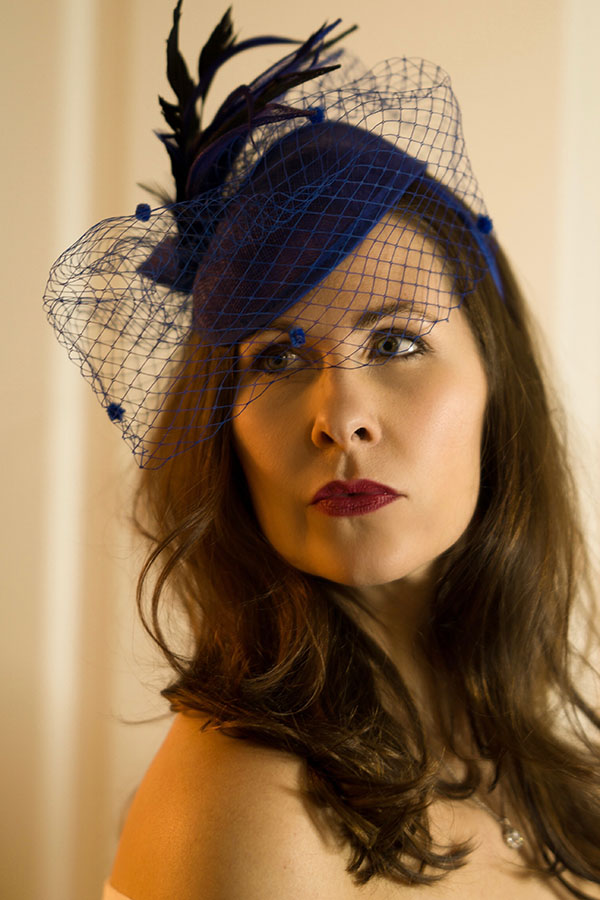 Arts Champion
EMILIE DIETRICH // President & Creative Director
RAYMAR
Website | Facebook | Instagram
Emilie is the President and Creative Director of RAYMAR, makers of fine art painting panels used by professional artists worldwide. RAYMAR is a second generation family art supply business that has been dedicated to the craft of fine art materials since 1998.
After graduating from the University of Notre Dame's business school, Emilie worked as a foreign exchange and commodity broker with the Chicago Board of Trade. Financially successful yet creatively stifled, she left finance in search of a more artistic life and attended Parsons School of Design in NYC. In 2008, Emilie was called to carry on her father's legacy. She then took up the reins of RAYMAR and grew the company it into what it is today.
As an artist herself, Emilie discovered the importance of good art materials to advance one's work. Now it is her mission and passion to craft art panels with the world's finest materials to serve as the foundation for one's artwork. It is her hope that with the right materials, artists will be empowered to bring their creative visions to life, and ultimately add more beauty and meaning to the world.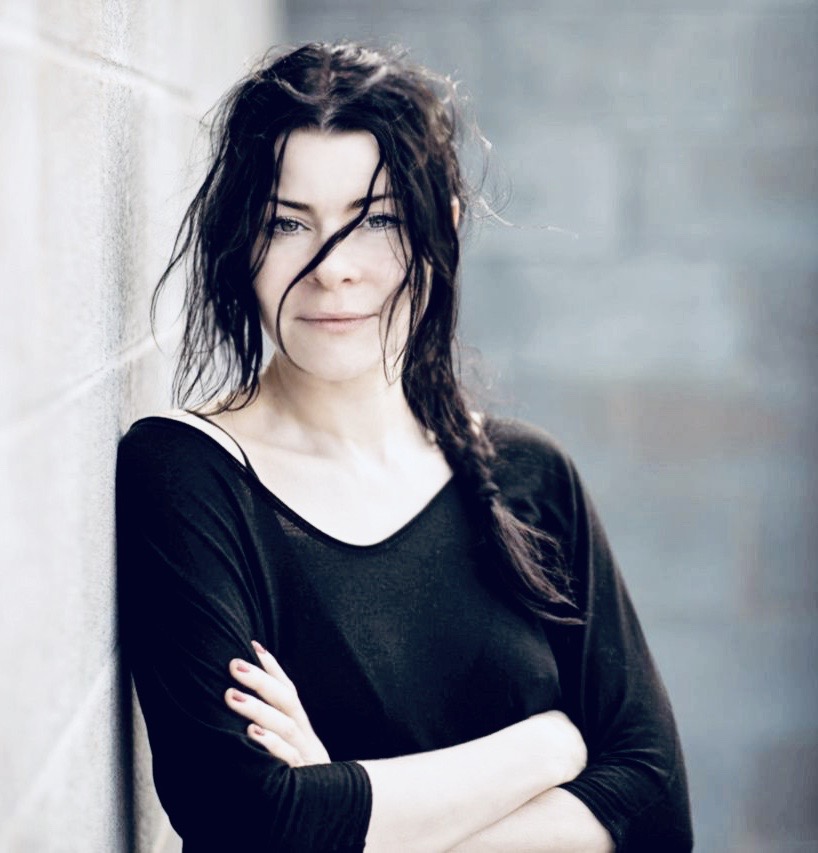 Arts Champion
YASHA YOUNG // Founder
Yasha Young Projects
Website | Facebook | Instagram
Yasha Young is a Senior Executive and Curator with 25 years of global project production experience (Humboldt Forum Berlin, MOMA Italy, UN NYC, Foreign Ministry Germany, Sotheby's, Saatchi, Phillips, ART Cologne, Rothschild Collection, SONY Music, Levis, Nike, Patreon, Universal Music, Art Basel, Lollapalooza, SuperBloom, Goethe Institut, Berlin Biennale, NYC Fashion Week).
She is the Founder, Concept Creator, and Founding Executive Director (2013 -2019) of URBAN NATION Berlin – worldwide first Museum for Urban Contemporary art and a unique interdisciplinary project on a global scale.
Her passion is working in innovation and as City Concept Developer and Creative City Planning Advisor, and Collection and Art Portfolio Manager for private clients and institutions. Yasha also works as an international Public Speaker (TED talk, SXSW, etc.).
Since January 2020, Yasha is a partner and Concept Developer and Executive Curatorial Director for the FOR_M New York City, a new institution currently in development. The FOR_M produces cutting-edge art exhibitions and projects with social engagement and cultural change at the core of its mission.
Projects include the Women for Women event in Saudi Arabia 2022 and Imagine the Future Art tour in Iceland 2022.
She studied Museology at Harvard and teaches as Associate Professor in Art and Music Business at the Pop Academy Mannheim, Germany.
Philanthropy includes: Patron for Children's Hospice Berlin Heart and Keep A Breast Cancer Charity Foundation and from 2020 sponsor of the Yasha Young Projects Sculpture Award as part of the Beautiful Bizarre Art Prize.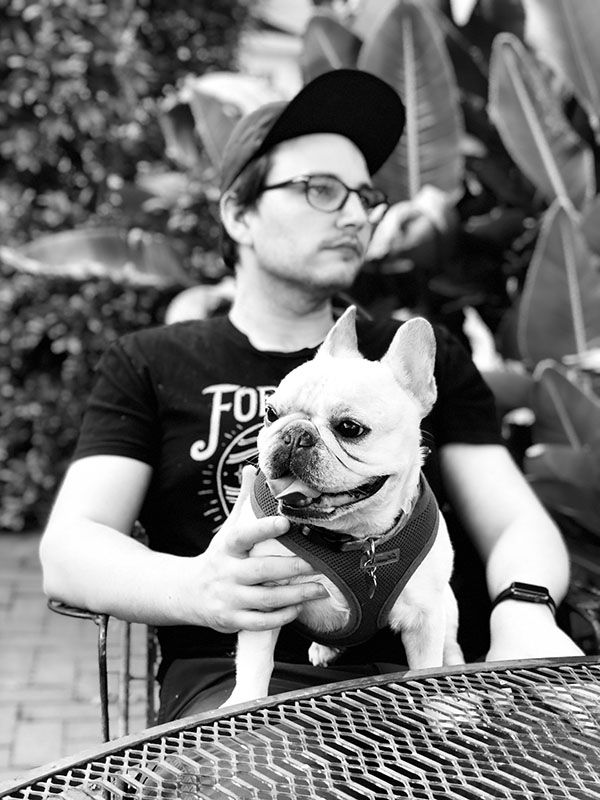 Arts Champion
JOSHUA ZIKA // Founder
INPRNT
Website | Facebook | Instagram | Twitter | Tumblr
Joshua Zika is an entrepreneur and the founder of INPRNT. Established in 2006, INPRNT offers fine art printing services for artists around the world.
Joshua began assisting his colleagues with printing and distribution of their work after attending Ringling College of Art and Design. Over the years, he has grown what started as a passionate hobby into a worldwide service. Joshua and the team at INPRNT continue to have that passion for helping artists, working with thousands of talented creatives to deliver gallery quality prints to their customers. INPRNT allows artists to focus on what they love: creating.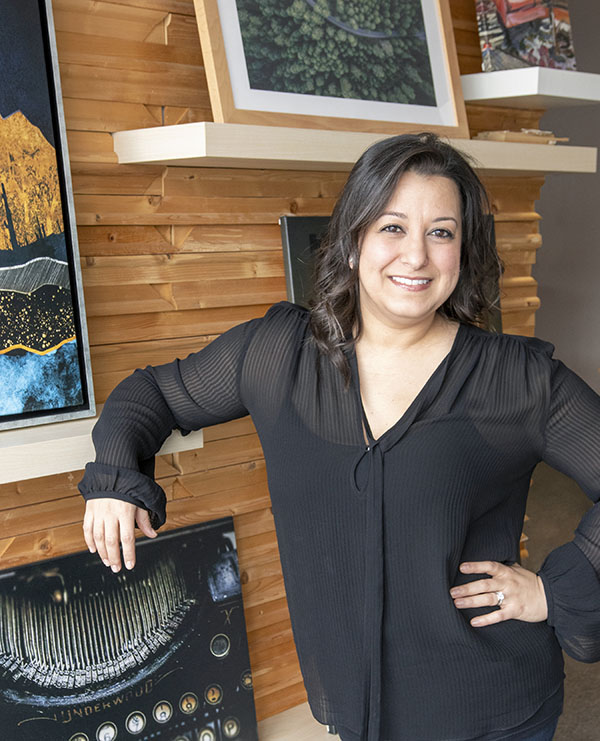 Arts Champion
SALLY WOLFF // Licensing Manager
iCanvas
Website | Facebook | Instagram | Twitter | Pinterest
Sally Wolff is an established professional with over 15 years of experience in the Fine Art industry and currently serves as the Licensing Manager at iCanvas. iCanvas partners with independent artists, many of whom appeared in Beautiful Bizarre, to offer high-quality reproductions of their creations on iCanvas.com and exposes their work to emerging collectors worldwide.
Wolff received her Art History degree from the University of Wisconsin at Milwaukee, and went on to serve as the Curatorial Assistant of the Early European Art department at the Milwaukee Art Museum. After executing several historical exhibitions and adding significant pieces to their permanent collection, Wolff proceeded to the prestigious Martin Lawrence Galleries (MLG). Here she spent more than a decade managing the Chicagoland location, showcasing the largest private collection of Museum Masters from the 20th and 21st Century, and curating exhibitions featuring many masters, including Pablo Picasso, Salvador Dali, Andy Warhol, and Roy Lichtenstein. As an art enthusiast and collector, her passion permeates all aspects of her life. Wolff joined iCanvas to share her experience and knowledge of the Fine Art industry in order to empower new independent and high-profile artists in their success through partnerships with iCanvas.
Artwork by: 2021 INPRNT Photography Award Winner & Jury Panel member, Bella Kotak
The Beautiful Bizarre Art Prize is administered by Australian based, international contemporary art magazine, Beautiful Bizarre Magazine.
Entries Open: 1 February 2022
Entries Close: Midnight 17 July 2022 [Los Angeles, USA time]