Issue 35 of Beautiful Bizarre Magazine, with Michael Hussar's dark and alluring painting, "Knuckle Pretty" on the cover, is on sale now! Contact one of our Stockists or Shop Online, but don't miss this special issue.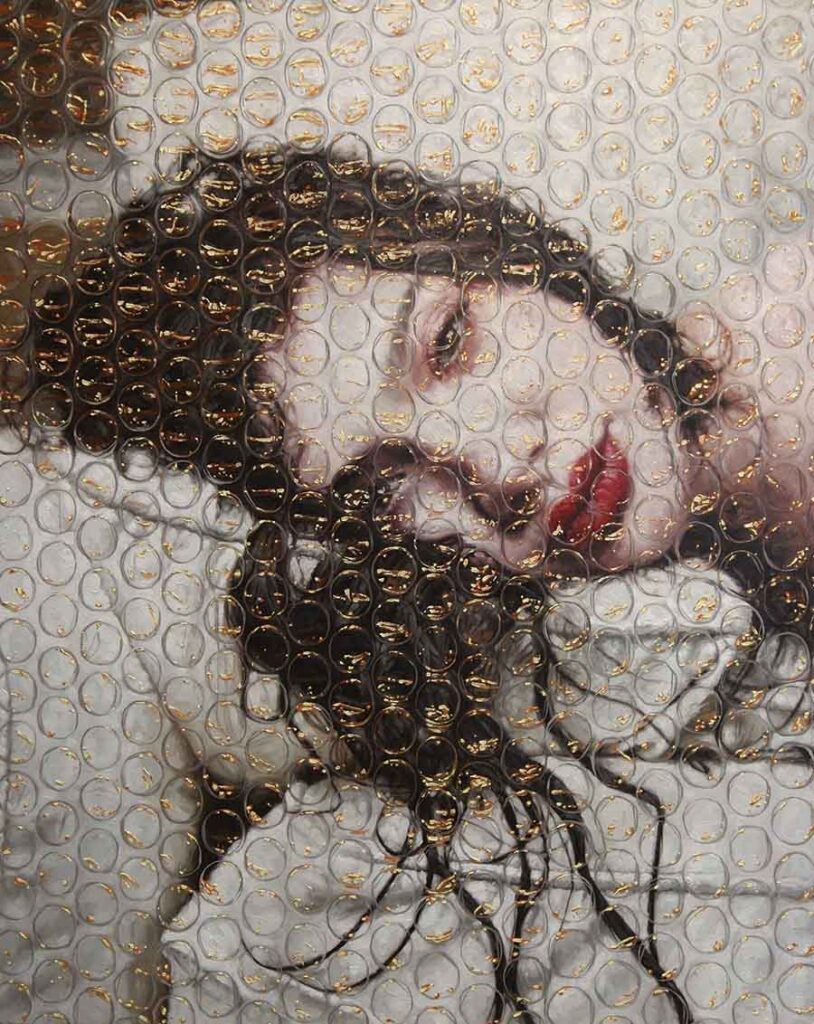 Inside this issue we dive into the work of Cuban painter Darian Mederos, whose life philosophy and career has been filled by the quest for freedom. A traditionally and classically trained artist, Darian sought to master the craft of painting, only after this did he begin his search for freedom within the canvas. This exploration eventually brought his well-known Obscura series to life. We also learn about the visual lens of Shae Detar, NYC fine art photographer, known for her painted analogue photography, capturing women in the wilds, both present and dreaming.
We also take a look at Roland Mikhail the Grand Prize Winner of the 2021 Beautiful Bizarre Art Prize, a man whose deep connection to his art goes far into our historical past. He creates art because it fulfills something within the soul. Because it is the language which harks back to those our ancestors used to communicate experiences and emotions, beyond words and even cultures. It is a process to better understand oneself.
Cover artist, Michael Hussar indulges us with his lapsed 'Christian zombie circus freak little daddy's girl' vibe, which is emblematic of our era's ongoing "highly sexualised clown show". Wondering how and under what circumstances the oil painter's unorthodox, somewhat discomforting visuals came into being is only natural. For the past 37 years, Michael Hussar has excavated the shadowy folds of the psyche, offering the beholder an avant-art reality awakening.
We learn more about artist couple Sara and Shane Scribner, who have been learning together since school, successfully developing that kind of symbiotic relationship which many of us can only dream about. As artists, they share in victories and support each other through their technical difficulties; it's a beautiful and balanced relationship.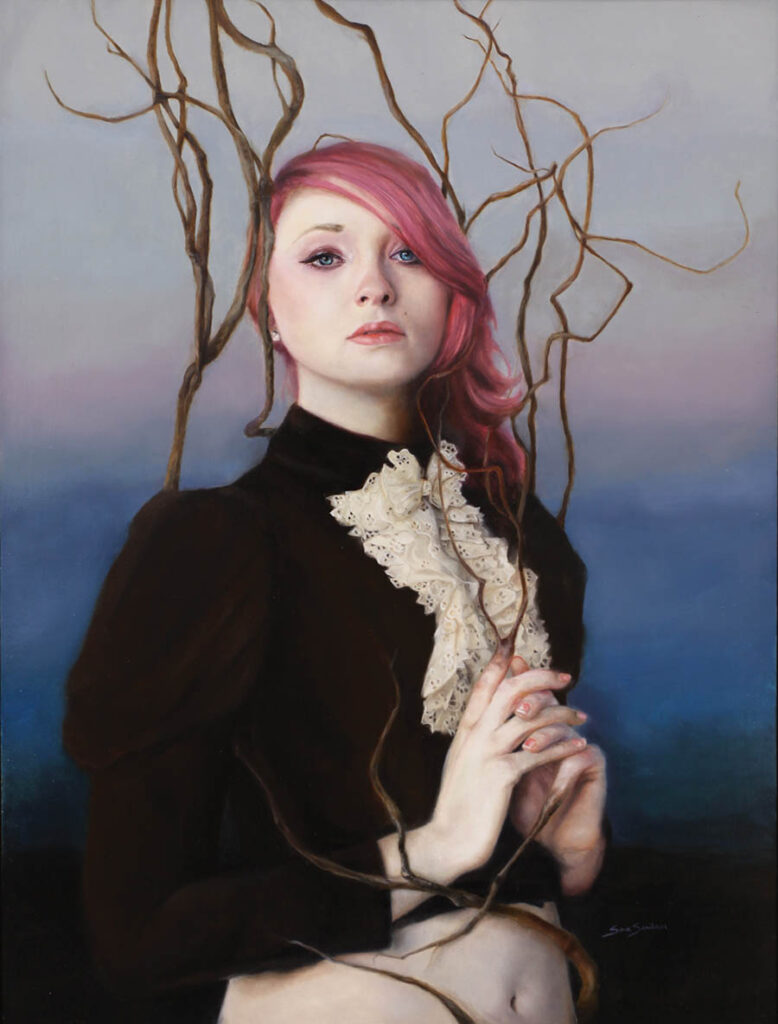 We also look in depth at June Stratton's artwork creation process in our Path To Creation editorial, and learn how she uses the rich opulence of textured golds in her paintings, while still maintaining a sense of grounding, even demureness. She overlays her figurative paintings with handmade casts which are created from both her local natural environment, and a selection of curiosities that she has collected over the years. Her large paintings can contain as many as 30 individual casts, which are then gilded or painted with oil.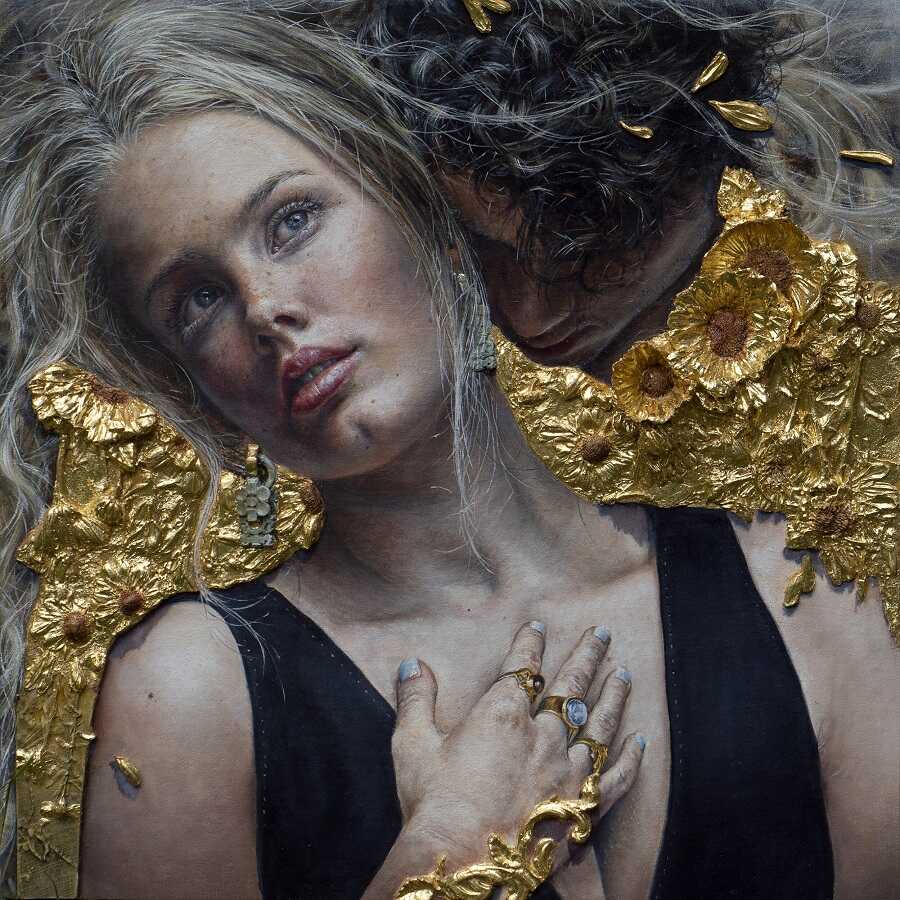 While Erik Mark Sandberg presents a fascinating dichotomy in his work: the desire to cuddle up to the plush toy-softness, and the repulsion of seeing excessive hair (on what's normally soft, smooth, human skin) – this ambivalence is powerful. This intersection between beauty and the bizarre is what Erik is particularly interested in articulating through his work.
Next we delve deep into the opulence of Fabiola Jean-Louis' beautiful muses, each one of them dressed to the nines in the upper-crust finery typically worn by 15th to 19th century nobility, which slowly eases the beholder into a jarring history lesson – one which society continues to turn a blind eye ignore.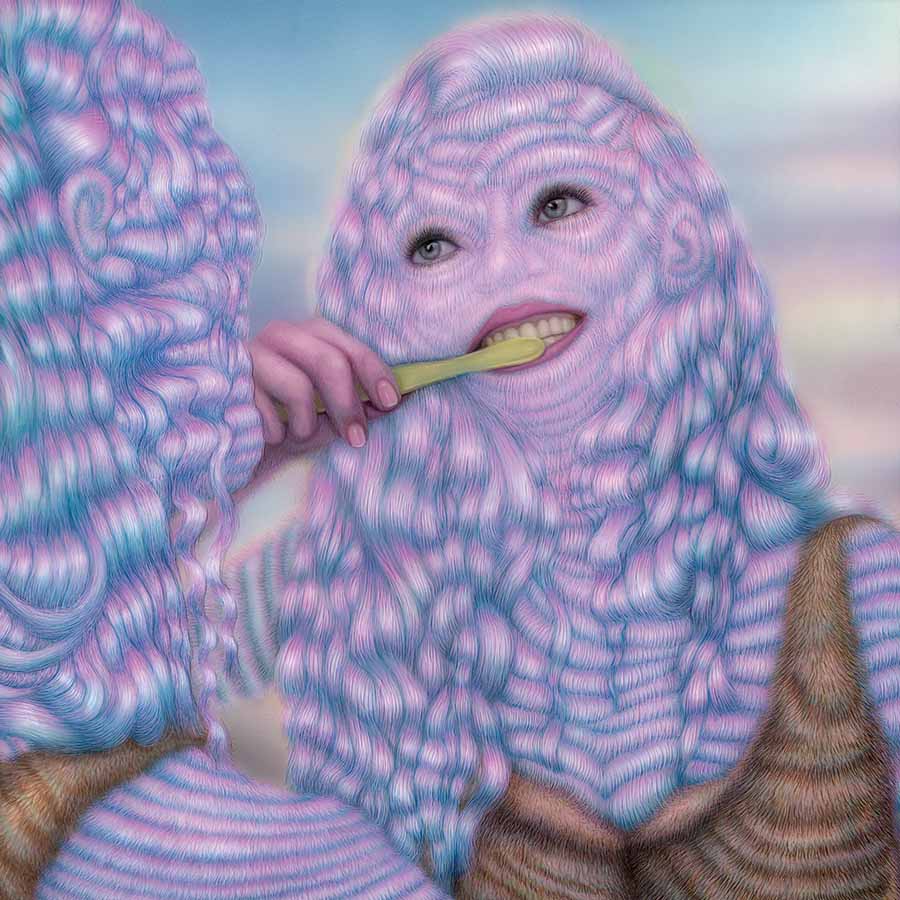 Plus we also learn what Lawren Alice, Co-Founder & Curator of Arch Enemy Arts, would like to add to her personal collection.
You can also immerse yourself in the world of London artist Ben Ashton, whose portraits have been visibly defaced: faces are glitching, smearing, stretching, contorting and diffusing in gaseous wisps.
Then travel deeper as we explore the artistic calling of Jennifer Allnutt. The Melbourne Australian based creative's oil paintings which are reflective of omnifarious genres and aesthetic elements and very indicative of her self-propelled drive to achieve ever greater degrees of technical expertise.
As well in Issue 35 of Beautiful Bizarre Magazine, we take a look at Charlie Immer who has over the years of his practice mastered the art of alluring violence. With their non-threatening silliness and flimsy exteriors, the characters in the Maryland-born artist's work seem to transcend the gore, to become creatures of whacky whimsy in many of Charlie's surreal narratives.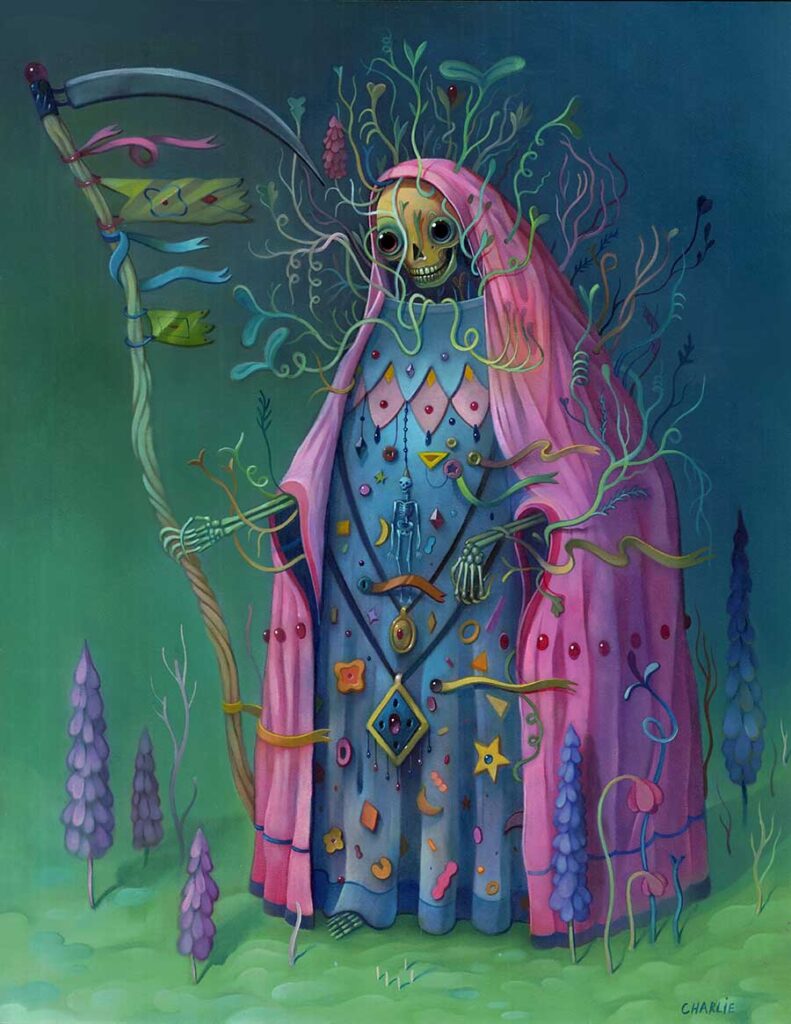 We also delve into the imagination of Lindsey Carr who creates an environment without a landscape. She sees her watercolour paintings as a decorative storytelling device, a playground where she can toy with the scales of flora and fauna.
We enjoy the striking figurative paintings of Ania Tomicka in this issue's Lookbook editorial. Plus discover this year's Beautiful Bizarre 2021 Art Prize winners!
In our Snapshot series, we ask six artists: Laura H Rubin, Gina Kalabishis, Evan Lovejoy, Ebony Russell, Sandra Yagi, and Klaudia Gaugier / Horka Dolls the same quick questions:
What's one thing the pandemic has taught you?
What do you find is the most exciting part of the creative process?
Do you think art should have a deeper meaning or value or can art be just for art's sake?
What response do you want to evoke in your viewers?
In her inspiring 'Letter from the Editor', our Editor-in-Chief, Danijela Krha Purssey shares her thoughts on the COVID fatigue many of us are experiencing, and ways we can support one another through this challenging time.
We also highlight more of the wearable art designers that have caught the eye of our Deputy Editor and Editor-in-Chief, in this Issue's Some of our Favourite Things editorial.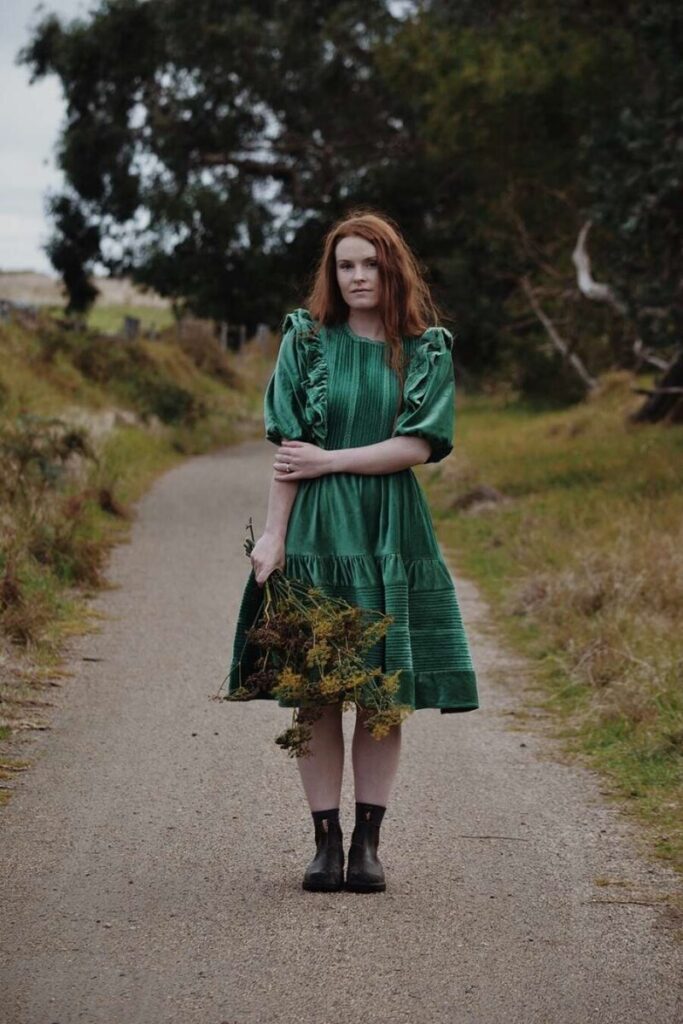 And last but not least, enjoy a collection of the amazing hash tagged #beautifulbizarre artwork from our social media community of over 1 million followers!
All this inside Issue 35 // December 2021, which showcases some of the best and most inspiring emerging and mid-career artists of our time.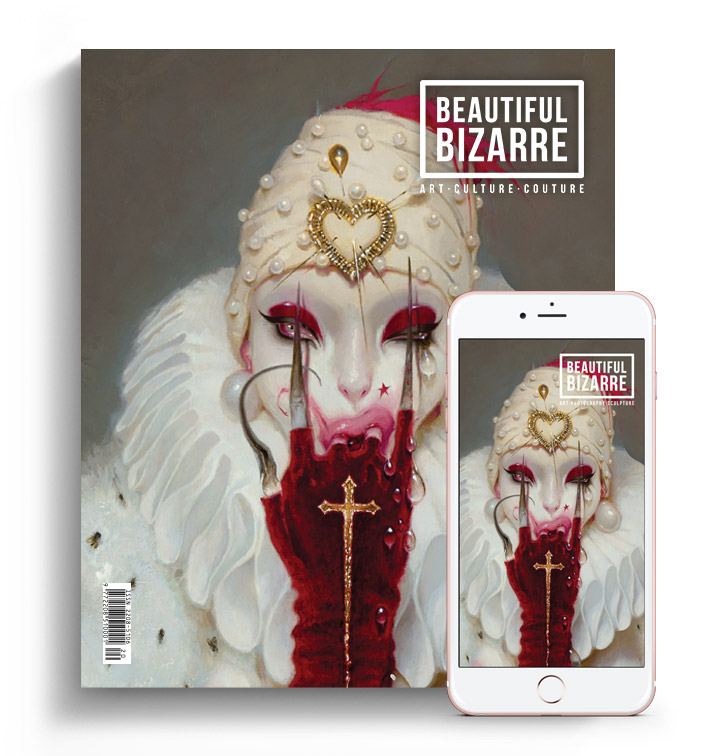 Visit our online store and enjoy Beautiful Bizarre Magazine Issue 35.