When the world is in chaos, why not take a moment of calm to enjoy something a little different. And, perhaps, a little psychedelic? I am of course talking about the High Art Competition by the Natural Cannabis Company.
High Art encourages artists from around the world to share their artwork and discover new inspiration through each other, all through the High Art competition. Over the years the contest has grown immensely. 2021 is now the eighth year that Natural Cannabis Company will host their annual art prize. Each year, the team devise a theme to help shape the narrative and see how your imagination responds to the topic, just as many artists do for gallery exhibitions. And this year's theme is: It Came from Outer Space!
Every year, the High Art event gets all of the Natural Cannabis Company team buzzing. "When we started this contest in 2014, we only had about 500 entries." Shares Noa Commendador, Art Director at both Natural Cannabis Company and High Art. "But we have grown to have over 5,000 entries last year from over 130 countries! It's interesting to see everybody's unique views on cannabis and on psychedelics – and of course, our annual themes."
Without a doubt, every single entry is seen by the Natural Cannabis Company team – something which brings them great joy.
Entries open: Saturday, February 20, 2021 – 12:01am PST
Entries close: Saturday, March 20, 2021
1st Place Prize: $15,000 USD plus a $10,000 donation to an international charity of your choice.
2nd Place: $5,000 USD
3rd Place: $2,500 USD
4th-20th Places: $500 USD
Winners are announced on April 20th, 2021 via Facebook live streaming and posts. Winners will also be contacted via email. Note: winners will receive their prize monies via PayPal. Therefore, you MUST have a valid PayPal address to claim a prize, within 90 days of the announcement of winning.
The winning entries will be featured at the High Art gallery in Santa Rosa, California. Additionally, winning entries will feature on the High Art online gallery for one year, and then remain in the gallery's archives. Artists will also be invited to have their artwork featured and sold at the Gallery Shop for a portion of the profits.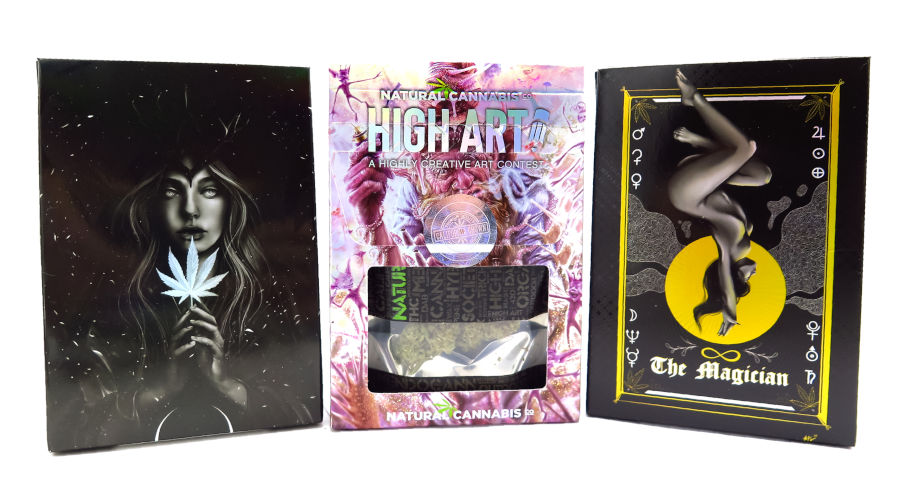 "High Art also promotes the winning artists via product packaging, utilising the winning images across a beautiful array of different boxes and gift sets." says Randy Barnes, Marketing Director at Natural Cannabis Company.
The winners will also enjoy their art being shared in the tantalising annual art book, posters, email newsletters, online press releases, online event promotions and social media marketing, as well as through exhibits and displays at prestigious international art and culture events.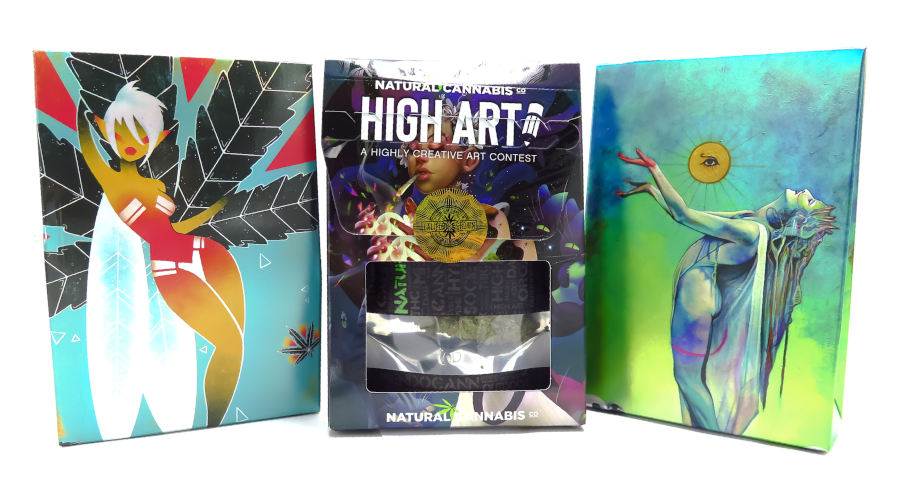 Expand your mind
"It doesn't have to have, or even BE, about cannabis." Stresses Dona Frank, Founder of the Natural Cannabis Company. "We'd like it to be, but it isn't [a requirement]."
However, the theme is integral. Submissions have to be about outer space, the planet, or things that you think about when you consider this year's theme.

We're looking for a winner that is actually about the theme that we've presented.
There are no limitations to the style or medium of art that you can create for this art competition. But as Dona stresses, sticking to the theme is the best way to ensure you are in for a chance of winning. So, whether you are a painter, drawer, digital designer, mixed media artist, photographer or even sculptor – join in! Additionally, it doesn't have to be a new work made if you want to enter. If you think one of your existing works fits the theme, feel free to enter. Artists only need to submit a good quality image of their artwork rather than the original art. Another reason to enter multiple times!
However: it's important to remember that this contest aims to get your creative juices flowing. With that in mind, the team encourage you to take this opportunity to create something new. Be inspired by their theme It Came from Outer Space – and see what new wonders you can create!
The new High Art Gallery and Shop
This year, Natural Cannabis Company has created a new, online gallery to better support annual winners and display many of the entries, as well as providing another avenue for artists to enter via. One important element to the High Art Gallery is to provide a safe weblink for those in countries where cannabis is still illegal, allowing artists to safely enter this art competition without any fear of repercussions.
The new online gallery also has a special shop section, so you can now buy many of the amazing, psychedelic artworks for your own home! Better yet – there is a selection of homeware and clothing with many of the wondrous designs, all created in partnership with the artists who have created the original pieces of art.
Everything we do is an act to try to promote your art and cannabis at the same time.
If you are an artist looking to meet like-minded creatives, there is also the official High Art Facebook group, which welcomes all into the community. The group is a safe space to share art and discuss ideas – and Art Director Noa does an impressive job of keeping this up to date!
As it's too early to share images of this year's submissions, enjoy some of the previous years' entries below to get your creative juices flowing.
To find out more information on High Art 2021, be sure to enjoy the official website (entries will open on 20th February). Additionally, don't miss out on this special video created by Dona, Randy and Noa which has more insights from the team behind the event to get you even more excited!
Natural Cannabis Company Social Media Accounts
Website | Gallery + Shop | Instagram | Facebook | Twitter