Beautiful Bizarre Magazine's 10th curated exhibition, 'Midnight Garden' is currently on view at Modern Eden Gallery in San Francisco!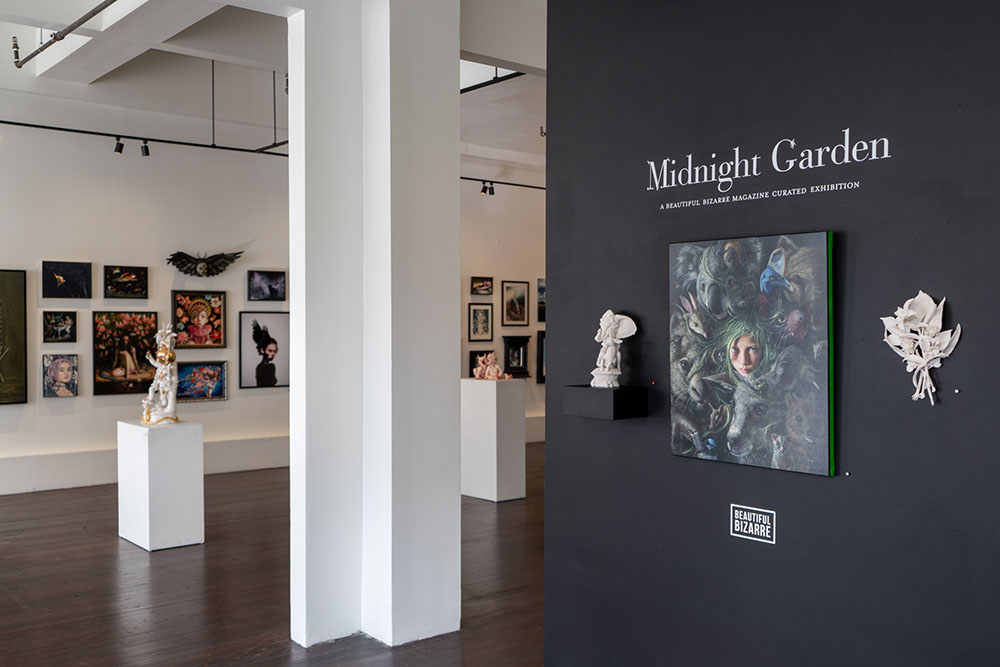 In case you missed the virtual opening of our 4th at Modern Eden Gallery you can watch it again here on Instagram. How incredibly beautiful does the gallery and hang look?
Midnight Garden, our 4th exhibition curated by Beautiful Bizarre Magazine opened last weekend to enthusiastic viewers online and in person. Exhibition curator and BBM Editor-in-Chief Danijela Krha Purssey has assembled some of the greatest talent in the contemporary art scene across the globe. Walking into the gallery, guests have been struck by the sheer beauty and grandeur of the artworks adorning the gallery walls.

Kim Larson, Modern Eden Gallery Director
I am so very grateful to Gallery Director's Kim Larson & Bradley Platz for their continued support of Beautiful Bizarre Magazine, and their incredible passion and dedication to the arts. You are both a huge inspiration – thank you!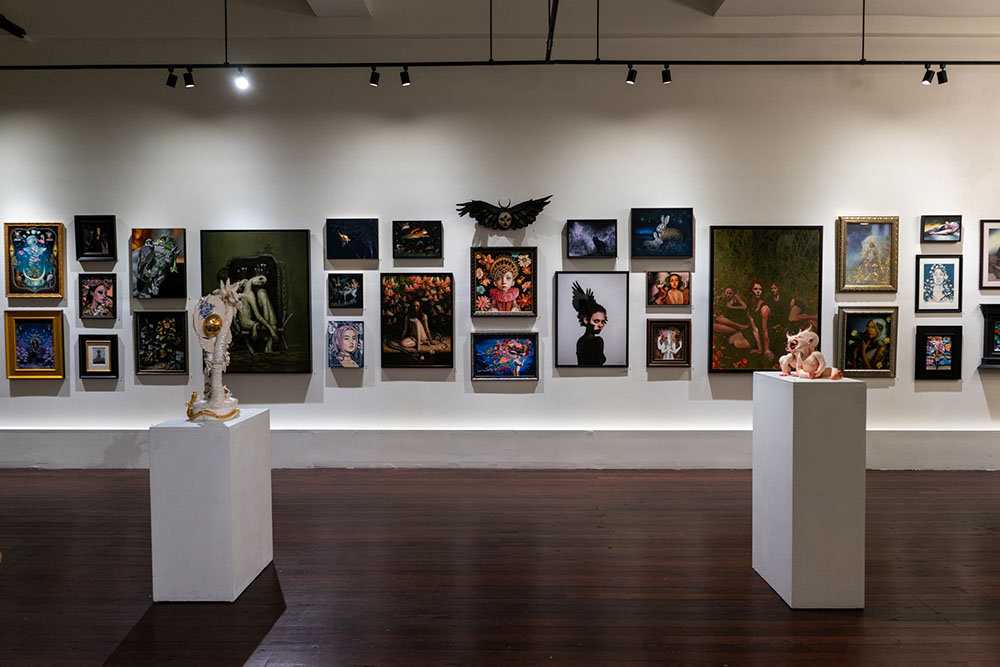 Of course, my deepest gratitude also goes to the 90+ artists that have contributed work to this exhibition, particularly during this very challenging year, including the winners of the 2020 Beautiful Bizarre Art Prize. I am beyond thrilled with the unique vision and calibre of the work.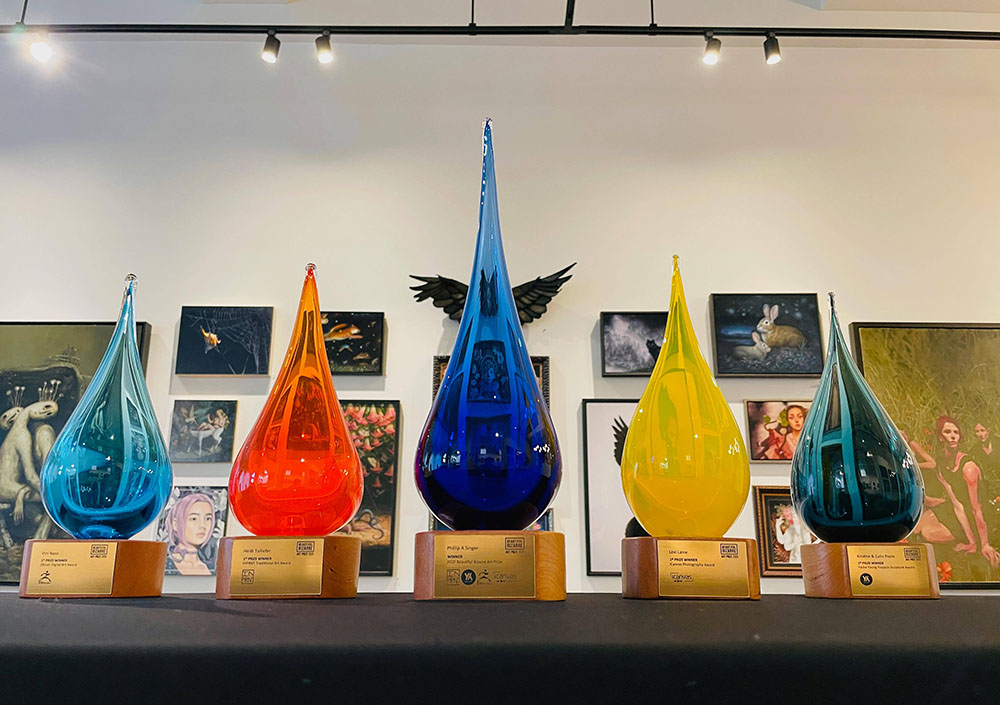 Thank you, thank you, a million thank you's to everyone involved in bringing this exhibition to life, including my amazing Beautiful Bizarre Magazine team. Another huge success – I feel so incredibly grateful! If you are interested in seeing the entire exhibition online or purchasing any of the works you can do so via the Modern Eden Gallery website now.
Take a peek at the fabulous video Modern Eden gallery prepared showcasing the exhibition below.
The exhibition closes on 13 November. If you would like to see the exhibition in person, please email Kim Larson to make an appointment.
Participating Artists
Adam Matano, Adrienne Stein, Akishi Ueda, Andi Soto, Annie Murphy Robinson, Alessandro Sicioldr, Alex Kuno, Babs Webb, Bao Pham, Bella Harris, Bradley Platz, Brandi Milne, Brian Mashburn, Brian Viveros, Bruno Pontiroli, Camilla d'Errico, Capatart, Chris Guest, Christina Bothwell, Clementine Bal, Crystal Morey, Daniel Bilmes, Dewi Plass, Ebony Russell, Edith Lebeau, Erik Thor Sandberg, Hikari Shimoda, Howard Lyon, Jana Brike, Jason Mowry, Jean Pierre Arboleda, Jessica Dalva, Jessica So Ren Tang, Jesus Inglés, Joseph Lorusso, Josh Keyes, Josie Morway, Julie Filipenko, Kate MacDowell, Kaysha Siemens, Kelsey Beckett, Kim Evans, Kisung Koh, Laura Colors, Liz Gridley, Lori Earley, Mahlimae, Mariana Mezic, Marie Larkin, Mary Jane Ansell, Matthew Grabelsky, Michael Carson, Nadezda, Naoto Hattori, Nikole Cooney, Olga Esther, ONEQ, Omar Rayyan, Pippa McManus, Reuben Negron, Richard Ahnert, Ronit Baranga, Rob Rey, Roby Dwi Antono, Rose Freymuth-Frazier, Sarah Joncas, Scott Radke, Sophie Wilkins, Stephanie Kilgast, Stella Im Hultberg, Steven Kenny, Susannah Martin, Tom Bagshaw, Thomas Ascott, Tracy Lewis, Vincent Giarrano, Yoann Lossel, Yuuki Morita, Yoko d'Holbachie.
+ The winners of the 2020 Beautiful Bizarre Art Prize: Phillip A Singer, Heidi Taillefer, Susan McDonnell, Kai Carpenter, Kristine and Colin Poole, Richard Stipl, Susannah Montague, Lexi Laine, Mothmeister, Vini Naso, Josh Dykgraaf, Laura H. Rubin
Here are just a few of our favourites from the exhibition.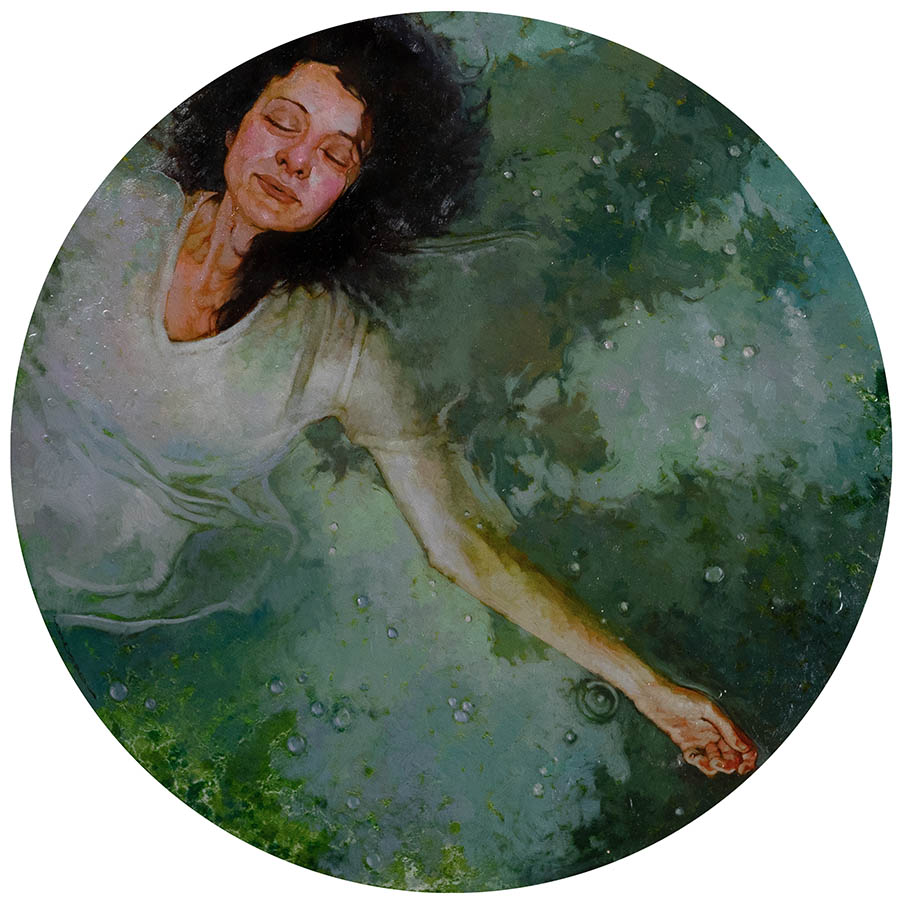 Joseph Lorusso
"Night Swimming", Oil on panel, 24" round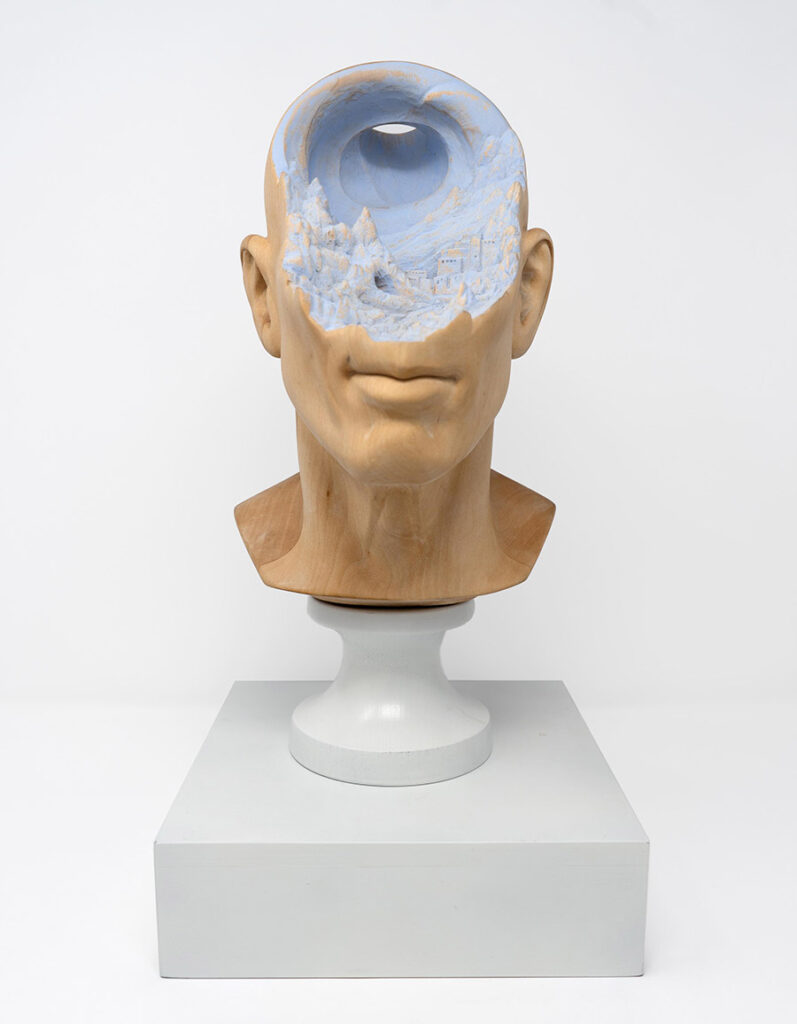 Richard Stipl [Beautiful Bizarre Art Prize, 2nd Prize Sculpture Award Winner]
"Dream", Carved wood on wood stand, 10 x 7 x 8″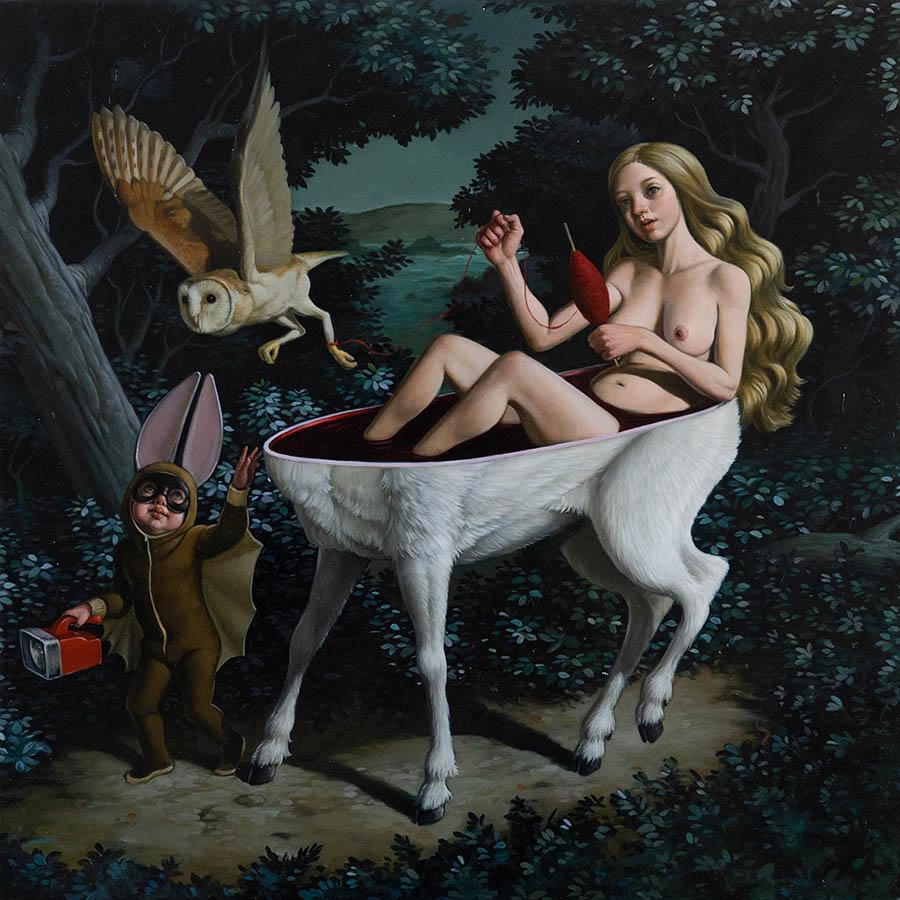 Erik Thor Sandberg
"Stroll", Oil on panel, 12″ x 12″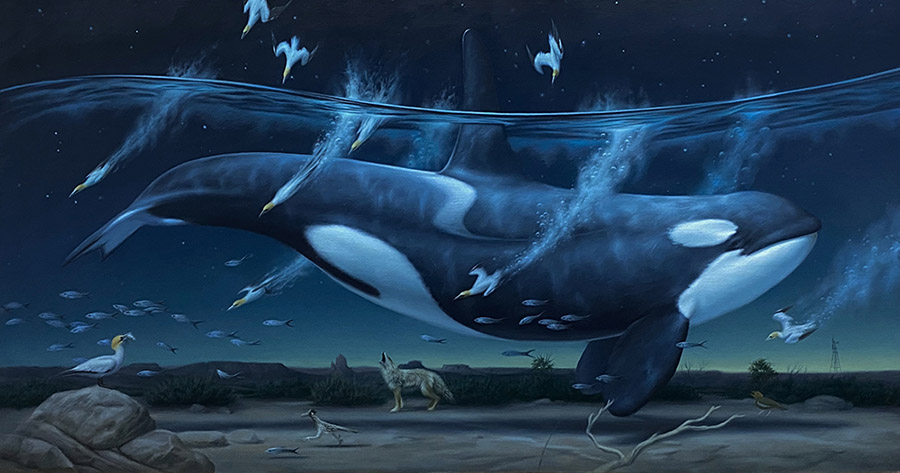 Phillip Singer [Winner 2020 Beautiful Bizarre Art Prize]
"Wavelength", Oil on linen, 30" x 16"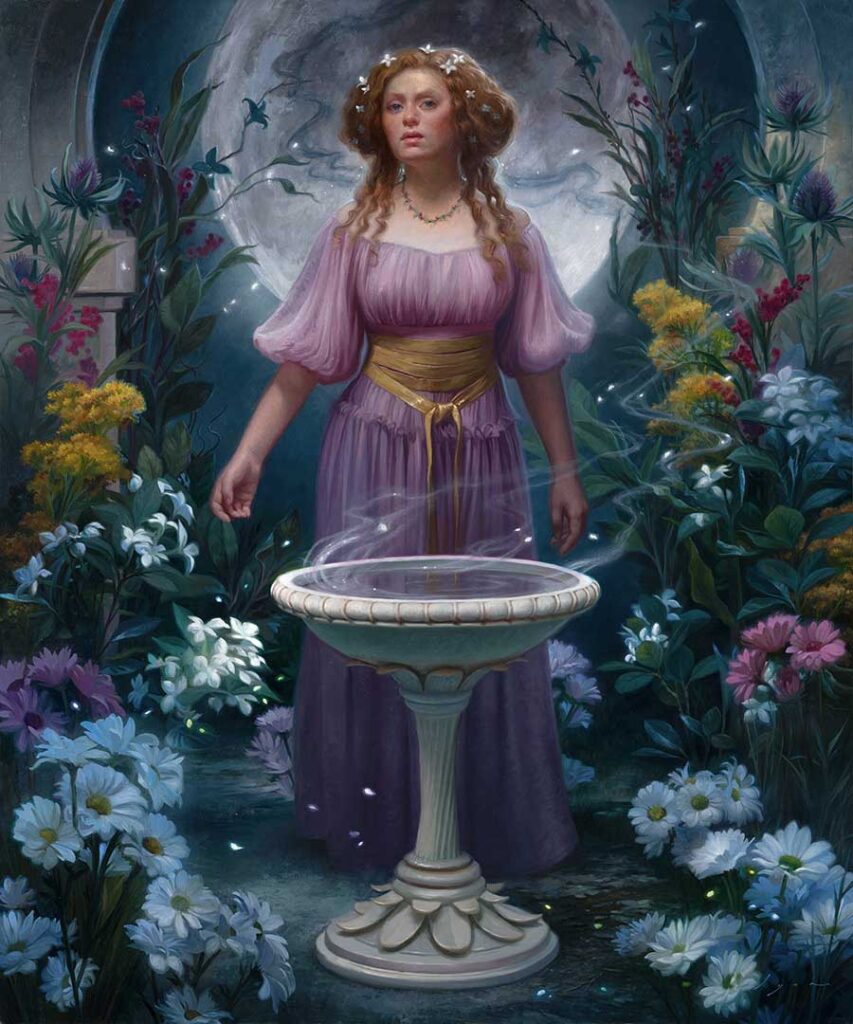 Howard Lyon
"Oracle of the Moon", Oil on linen on panel 20″ x 24″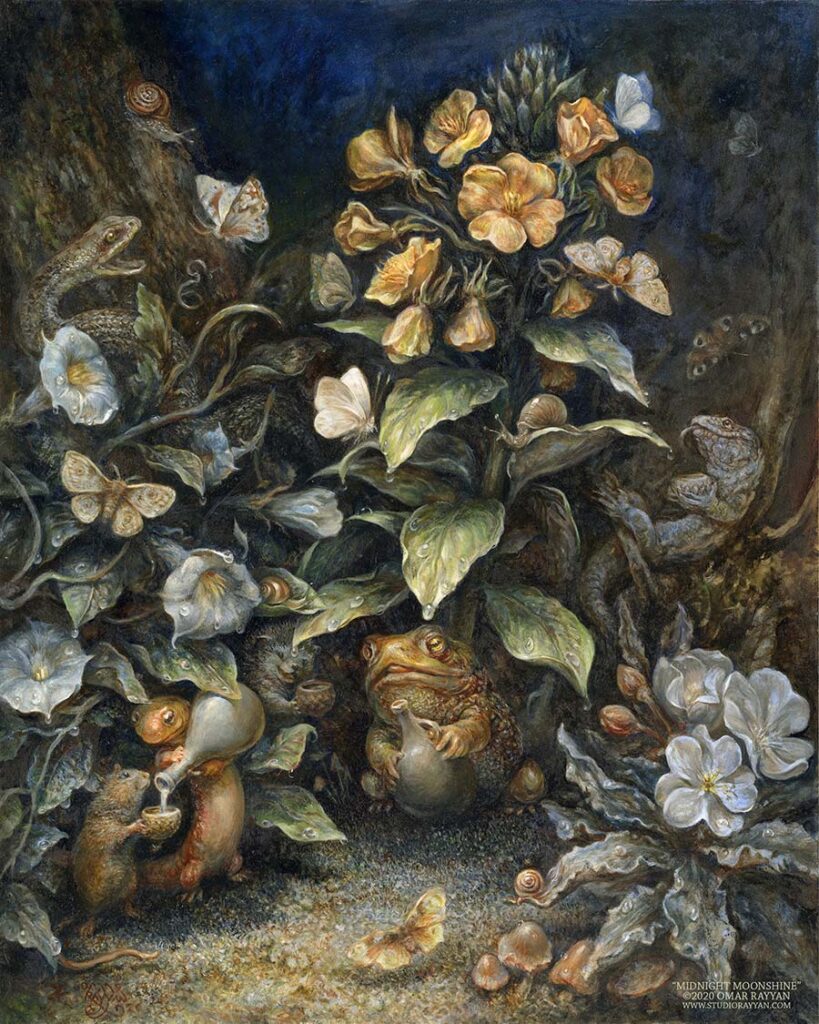 Omar Rayyan
"Midnight Moonshine", Oil on panel, 16 x 20″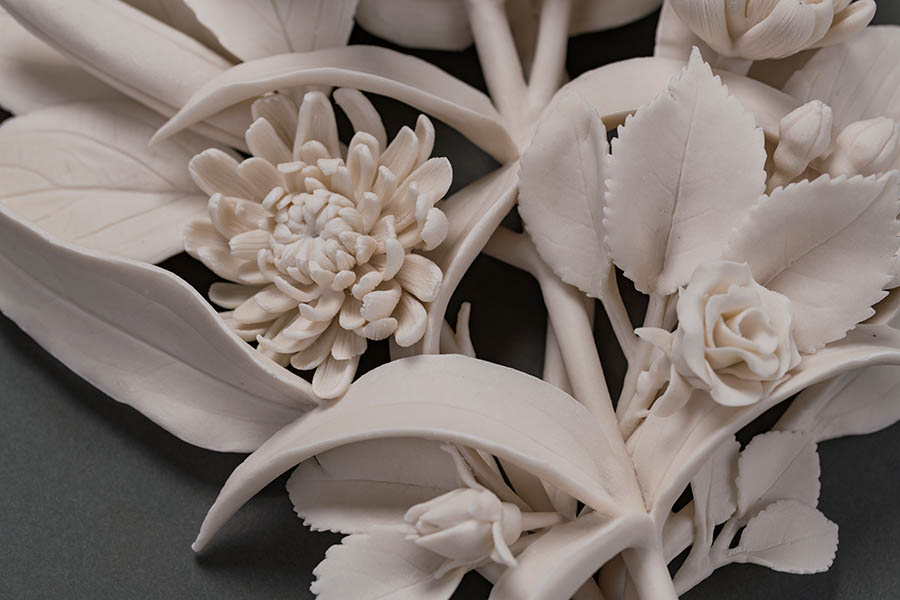 Kate MacDowell
Memoriam, Hand built porcelain, 12″ x 9.5″ x 3″
Bruno Pontiroli
"Le cochon pendu II", Oil on wood panel, 30 x 40 cm
Michael Carson
"Guardians", Oil in resin, 48" x 36"
Josh Keyes
"Dream Catcher", Acrylic on panel, 14" x 18"
Susannah Montague [2020 Beautiful Bizarre Art Prize, Sculpture Award 3rd Prize Winner]
"Saint Corona", Ceramic and 22k gold luster, 29.5"H, 16"W, 14"D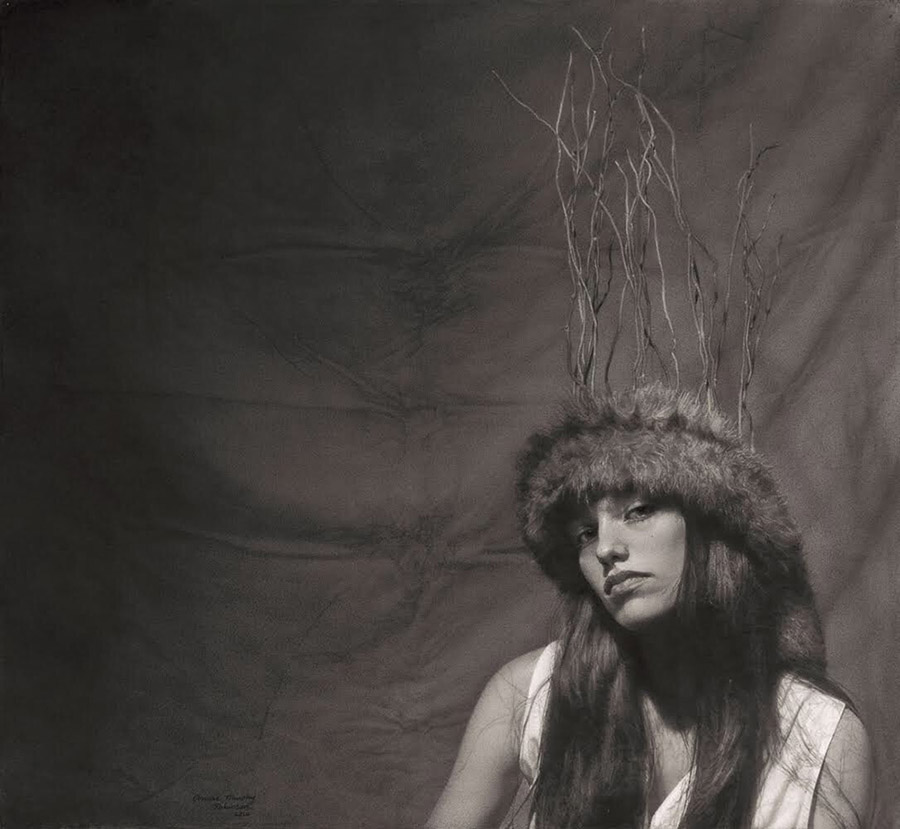 Annie Murphy Robinson [Winner 2019 Beautiful Bizarre Art Prize]
"Soothsayer", Sanded charcoal on paper, 40" x 40"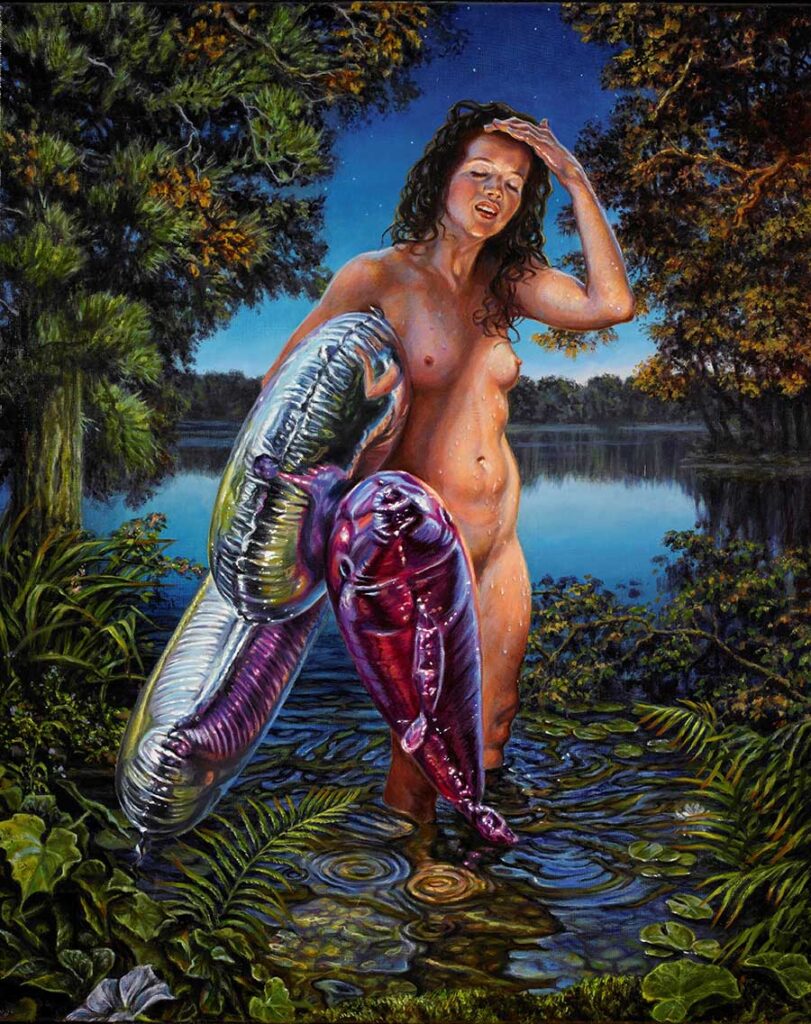 Susannah Martin
"Midnight Swim", Oil on canvas, 45 cm x 56 cm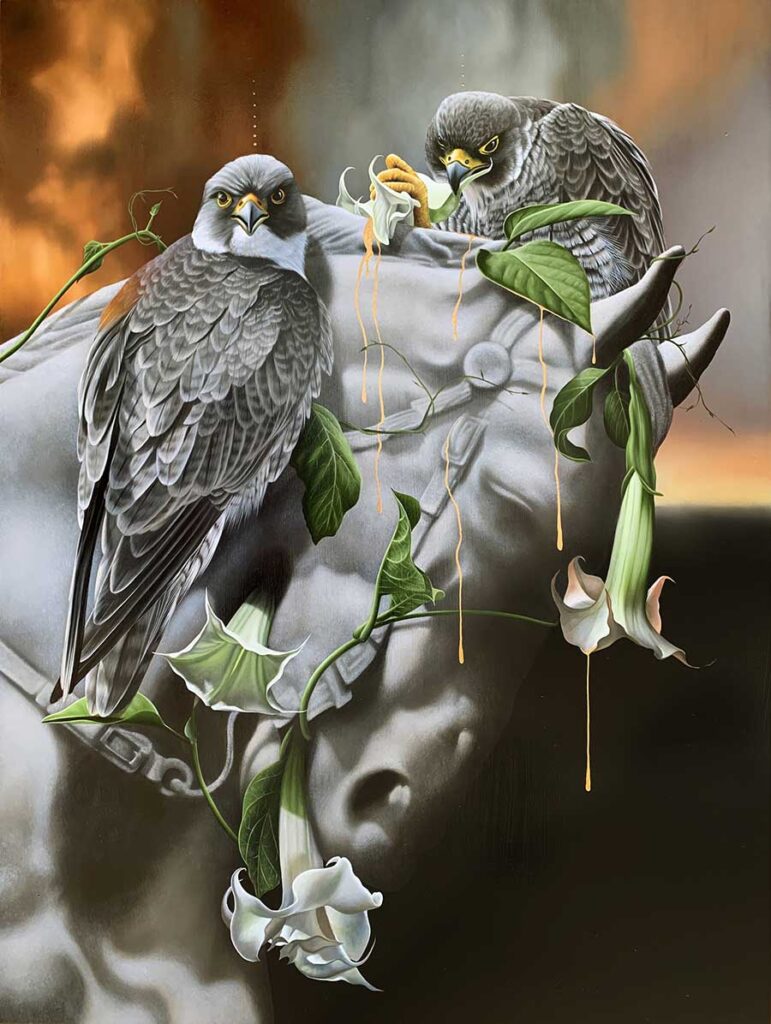 Josie Morway
"The horse you rode in on", Oil on wood, 18 x 24″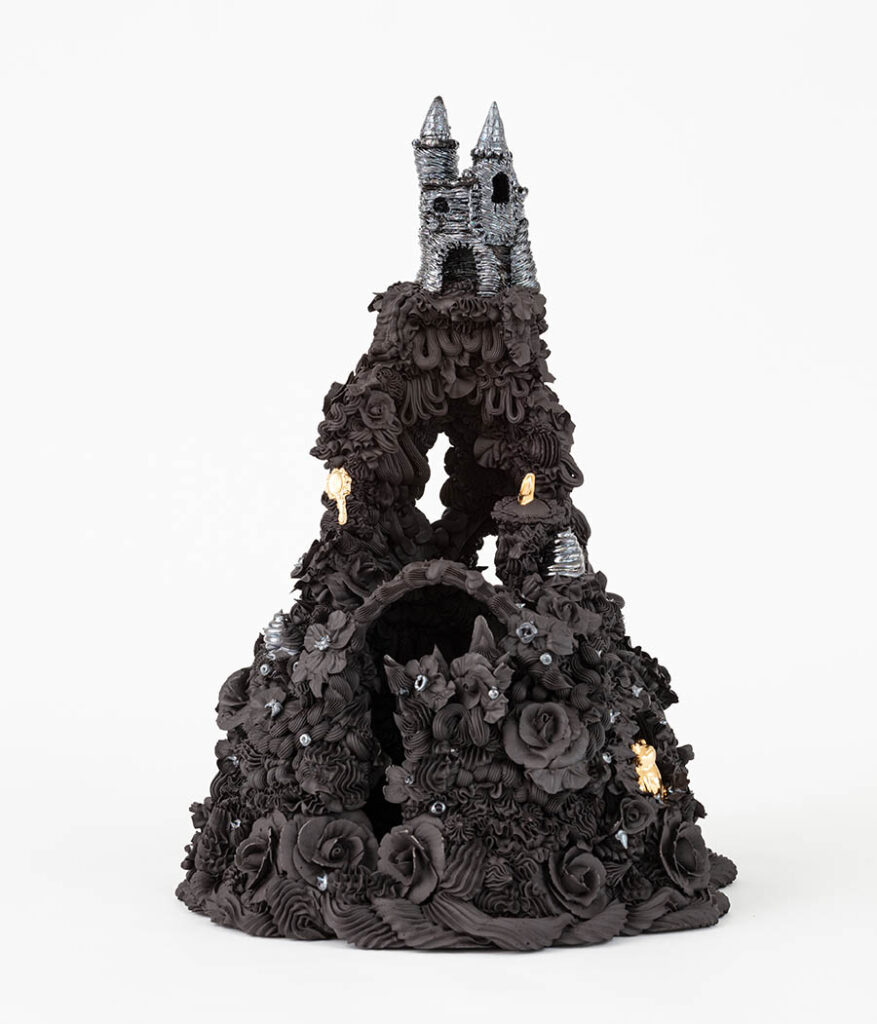 Ebony Russell
"Artificial Kingdom: Midnight Garden", Black Mid Fire Clay, glaze and lustre, 310 x 310 x 430mm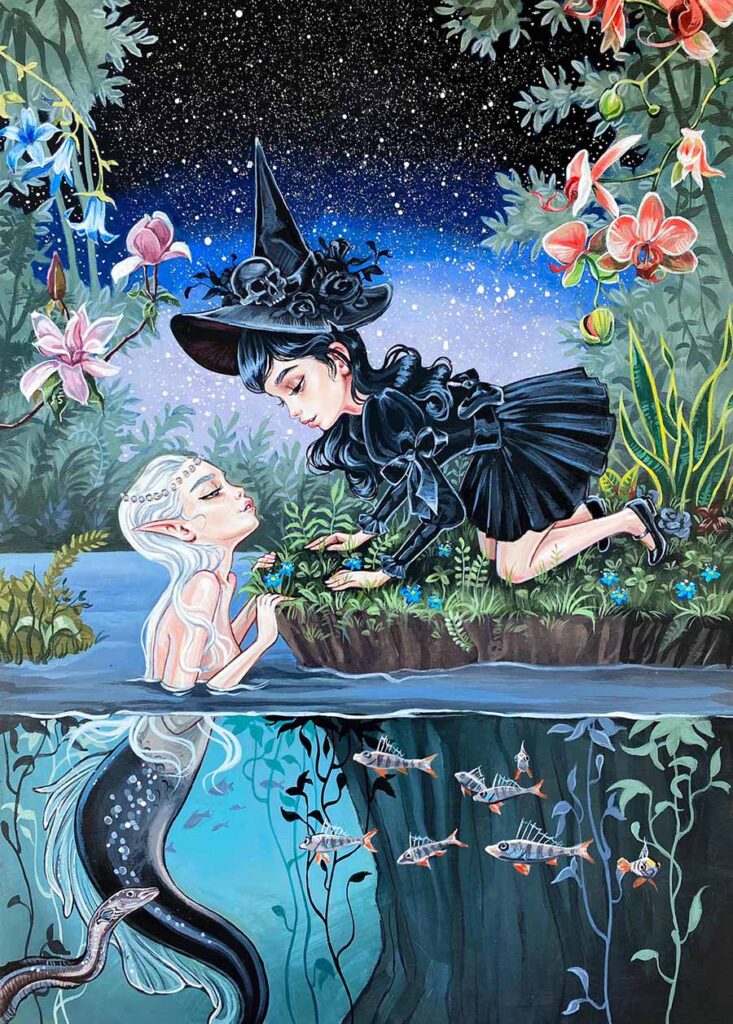 Julie Filipenko
"A Coincidence Meant To Happen", Acrylic on birch, 16.8″ x 12″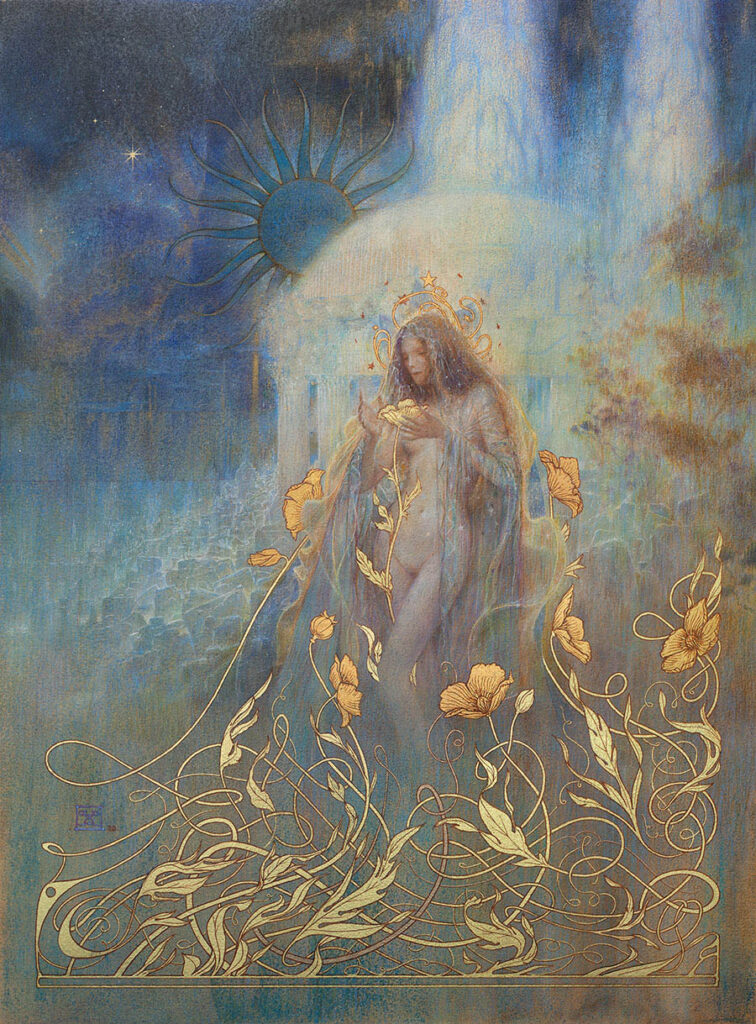 Yoann Lossel
"Les Jardins de Nuit", Coloured pencils, pastel, ink & gold leaf (24k, rose, champagne & lemon) on vellum paper, 40/52cm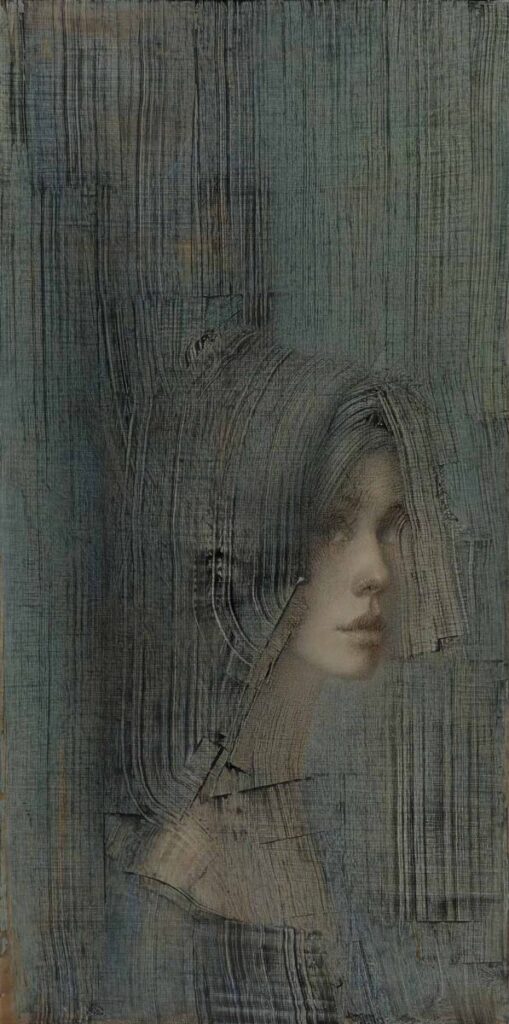 Daniel Bilmes [Winner 2018 Beautiful Bizarre Art Prize]
"Lady Midnight", Oil on Panel, 30" x 15″