Never short on creepy inspiration, The Dark Art Emporium welcomes you to join them on the dark side… where every twisted turn leads you through a maze of surreal, creative visions. Let them haunt you and help celebrate "Heavy Aliens", a group show curated by Buddy Nestor alongside "Culture Junky", an exciting new solo exhibition from Jeremy Cross. Brace yourself for the unknown because these two collections are weird, wild and absolutely wonderful.
To view all available artworks, visit the The Dark Art Emporium online store! If you haven't discovered The Art Pit DAE Podcast, now's the time. The Jeremys (as in Jeremy Schott – Owner and Jeremy Cross – Assistant Director) discuss all things art, music, movies, and more. You can stream episodes using Soundcloud via The Dark Art Emporium website or subscribe to their YouTube channel.
To schedule a private visit to The Dark Art Emporium, contact them directly or view their appointment's page. If you're not in the area, be sure to check out the virtual tours!
The Lurchins are coming! The Lurchins are coming!
Well, point of fact, they are here! And they are the creatures & characters that populate my pieces (aka Lurking-Street-Urchins) in Culture Junky. They are the people I know. The folks I see walking around my city and they are flawed and wonderful and horrifying. Often oblivious to how much other people read from them in either passing or direct contact. All I'm doing is bringing those aspects to the forefront. Visually representing those barely masked aspects of our culture that everyone portrays. And let's face it, a lot of it is as ugly as it is fascinating. We are all damaged or weird or gross in our own fantastic way. I just have a lot of fun turning us inside out.

Jeremy Cross
"Heavy Aliens" & Jeremy Cross, "Culture Junky"
Virtual Opening Reception: October 10, 2020 via The Dark Art Emporium FB Page at 7pm (PST) with Buddy Nestor, Jeremy Cross and Jeremy Schott hosting.
Jeremy Cross, "Culture Junky"
"Heavy Aliens" Curated by Buddy Nestor
This is not an alien themed group show…
I will call "Alien" on artists when I see them doing something that is beyond a human skill set. They are making art decisions that are totally bizarre, confusing and exciting. When I put the list together, my only plan was to show artists that hadn't previously shown at the gallery. It is mainly an east coast crew with a few other "Heavies" peppered in. There are younger artists mixed with established pros. I am truly in love with the work they all do. I hope you love it too.

BUDDY NESTOR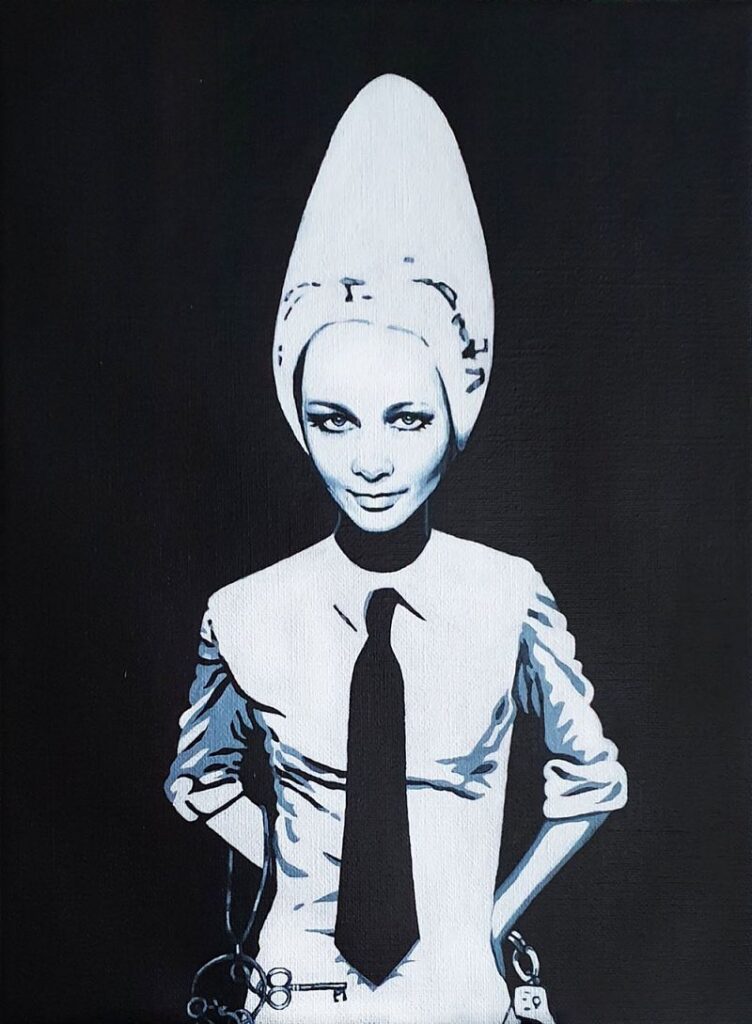 The Dark Art Emporium Social Media Accounts
Website | Facebook | Twitter | Instagram
Jeremy Cross Social Media Accounts
Website | Facebook | Twitter | Instagram
Buddy Nestor Social Media Accounts