MentorMe is a free resource for creatives who wish to learn from their peers. This Q&A resource provides insights into advice for the rise of social media and its impact on sales, the time for money ratio, and challenges in living off your art. In each guide a different group of artists and photographers will share their insights, personal experiences and advice with creatives that wish to grow and evolve in their artistic practice.
Beautiful Bizarre Magazine mentors encourage, guide and inspire emerging artists as they explore their creativity, develop their technical skills and find their personal style.
MentorMe Edition 6 Mentors:
Ryan Heshka, Kate Bergin, DULK, Kristen Liu-Wong, Victor Grasso, Adrienne Stein, Chris Guest, Rose Freymuth-Frazier, and Crystal Morey
In Edition 6 Beautiful Bizarre Magazine's Mentors respond to the following 3 questions:
Has the rise of social media and the internet affected your practice and sales for better or for worse?
Does the amount of time you spend on an artwork reflect in its price? Is there a good time for money ratio?
What are some of the greatest challenges you've encountered trying to make a living off your art?
Below 3 of the 9 mentors respond to the following question:
Has the rise of social media and the internet affected your practice and sales for better or for worse?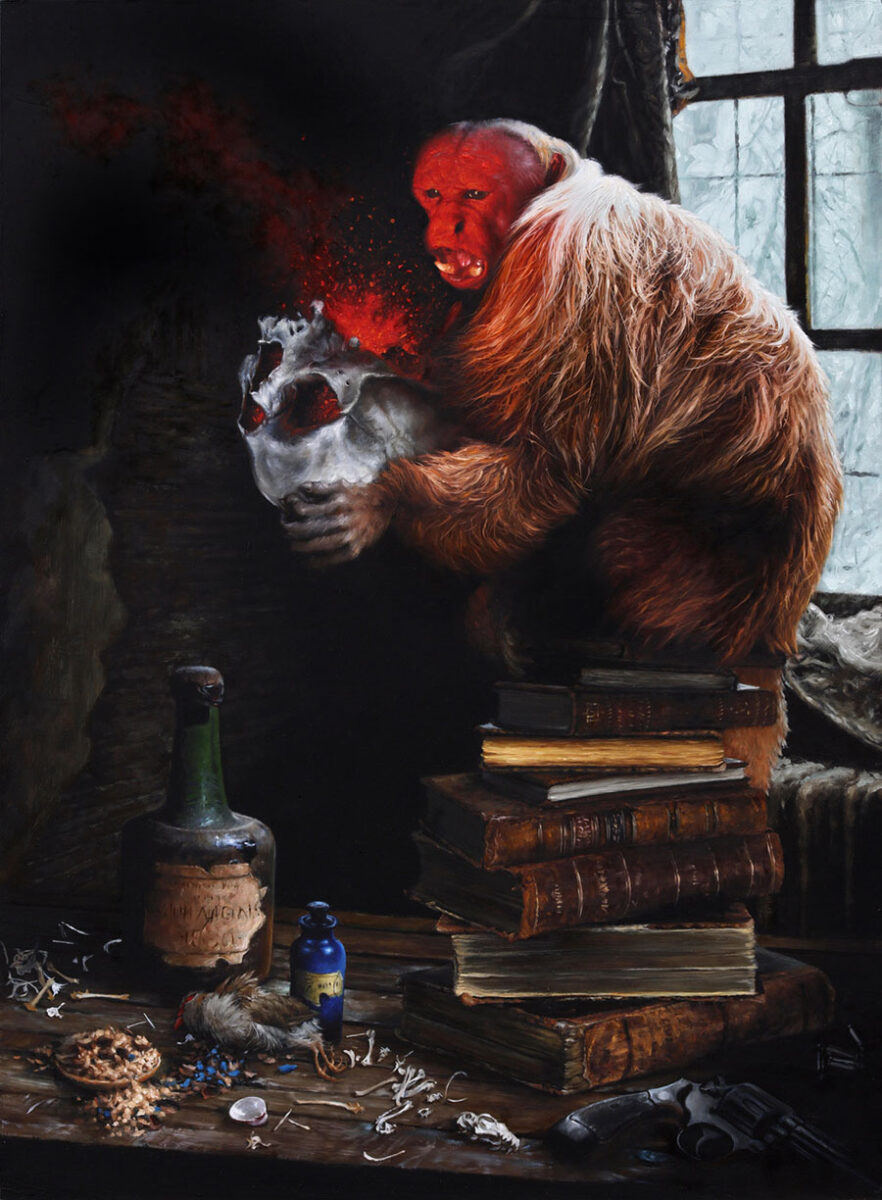 Has the rise of social media and the internet affected your practice and sales for better or for worse? Please elaborate
Victor Grasso: I think social media is a tool, a very sharp tool that is necessary for building your brand, but if you're not paying attention it can really hurt you. Social media has connected me to international galleries, artists, and publications. It's great for print sales and promotions and can be a source of inspiration. So, in that aspect it's been positive, but like everything, it's ever changing.
Social media can become a grind, especially if you're inconsistent in posting. It can be dark and depressing if you let it get to you, which in turn, can affect the work. I think it's more important now to make things authentically and for your own purposes and own it when you do.
Has the rise of social media and the internet affected your practice and sales for better or for worse? Please elaborate
Kristen Liu-Wong: It's hard for me to answer this with a fully informed response since it's not like I had a career pre-Internet (I graduated from Pratt in 2013 so social media was already a thing by the time I started working). My senior year I got Tumblr and made a website since all of my professors encouraged us to start doing that – they were totally right! I started posting on Tumblr and submitting the work I did for school to different art blogs.
From that I started getting followers and I was featured on the Tumblr spotlight, which is how I met Luke Pelletier who eventually included my work in a group show with Think Tank Gallery out in LA. From that show I got noticed by New Image Art (my first bigger gallery that was also giving me a bigger show) and the rest just kept going. Because of the Internet A LOT more people can see my work and I've gotten so many illustration jobs and gallery shows because people saw my work online.
A fair amount of the opportunities I've had arose from people seeing my work in real life (be it through galleries, publications or illustration jobs) but because the Internet is so global and omnipresent, it's impossible to deny the benefits. That being said there are drawbacks to social media/ putting your work out there on the internet and that's why I think it's so important to make sure that your main focus is ALWAYS your work. As far as things that can affect my sales – it's so much easier for people to steal work, copy it, or not buy something from me because the image already exists for free. I've known so many artists (myself included) who have been ripped off in some way and sadly it's inevitable and just part of the learning experience.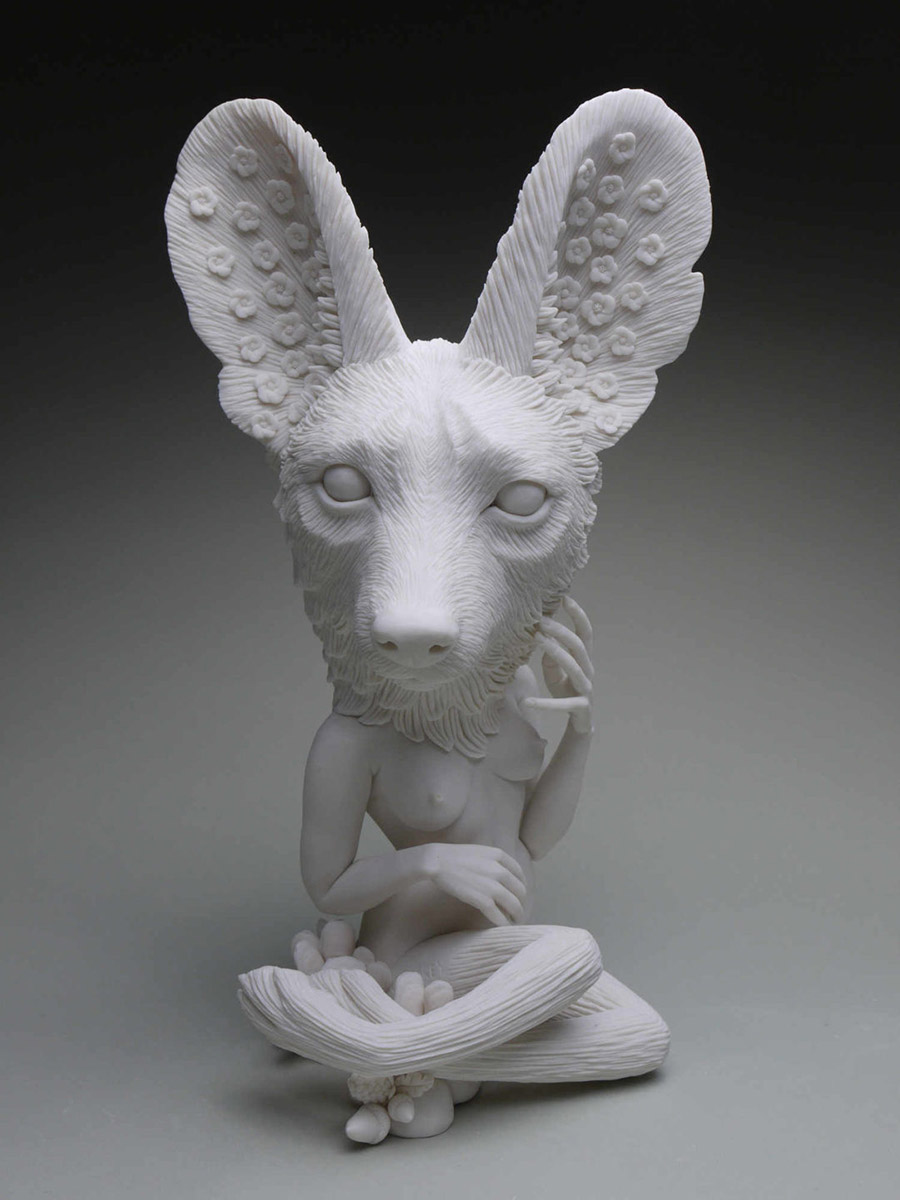 Has the rise of social media and the internet affected your practice and sales for better or for worse? Please elaborate
Crystal Morey: Social media has been a great tool in sharing my studio process, creative ideas, and making artistic friends and professional connections. Several years back, I gave myself a social media challenge of posting an image a day, for a year. I shared works in progress, influences, finished sculptures, and if I was in a show, I would work to promote myself as well as the other artists included. At that point in my career, very few people knew of my work and this was a way to keep myself accountable and commit to my studio every day. Though the promise of sharing images felt like a silly game at the time, it worked. It kept me motivated and built a collection of work I felt really good about, all while spreading the word of what I was up to.
The surprising benefit of sharing continuously, came from the community I connected with online and continue to cherish.
These days I share less on a day-to-day basis, but aim to be more intentional with what I do share. I feel that staying motivated long-term is all about finding the right balance. It is so important to find inspiration and joy in the making process, and for me, that often includes social engagements as well as quiet, introspective time for art historical research, learning more current environmental topics, and, of course, spending long hours sculpting.
As far as social media relating to the sales of artwork, the internet has made huge changes in the accessibility of artists and allowed them to connect with galleries and collectors from all over the world. Online promotion and sales have changed the art world in so many positive ways, breaking down barriers related to geography, accessibility, and inside relationships. I feel like the internet opens up more opportunity for all of us and that is a great gift.
To read the other Mentors' answers to this question or any other in Edition 6 please click here to download our FREE Artist Resource, MentorMe.