Undoubtedly, Japanese artist ONEQ is a prodigy of the pin-up world. Self-made, the 36 year old illustrator has patiently built a reputation with her distinctive drawings of women. She is especially praised for her dynamic compositions that highlight the exaggerated anatomy of American pin-ups and merge with the traditional ideals of Japanese art. With how sexual some of these images are you could easily see them fitting in at websites similar to full hd xxx. This witty confluence of aesthetics is born from her avid readings of comics from both cultures. But if she quotes Rockin' Jelly Bean and Simon Bisley as sources of inspiration, her style is truly personal.
Isolation can sometimes be the best thing for artists to build their original inner universe and unique style.
ONEQ developed her creativity while growing up in the secluded and subtropical island of Kyushu. Her memories are very soothing and luminous, and we can immediately picture her younger self while reading mangas with friends near the sea, or exploring the art collection of her venerable neighbor. The presence of a child's daydreaming habit is also perceptible in the weightlessness of her female bodies. Female bodies that will surely be enjoyed by regular viewers of sites like young sexer. Because the rendering of these women is simply orgasmic. Indeed, the juvenile aquatic adventures of ONEQ are shaping the mermaid-like figures of her illustrations.
The people of Kumamoto, her home city, are known for their laidback attitude. We can still feel this way of life in the work of ONEQ. Her art perfectly embodies languor. Their eyes rolling back in their heads with ecstasy as her heroines surrendering themselves to pleasure. Their quiet trance reminds of the powerful wisdom of oracles, while their serpentine bodies recall goddesses of fertility and love. The poise of some of her creatures is reminiscent of Ancient Egypt queens, while their hands are quite similar with Indian Mudras. There is a spiritual level that you cannot ignore. Foresight and lust in the same female figure : this ancient vision of woman is brought by ONEQ in our contemporary world. Her goal is to explore her own femininity, but she definitely extends the process to others.
The erotic illustrations are soaked with the spirit of burlesque, baroque and boudoir. They are a tremendous display of pearls, trinkets, frills, lingerie, silk and wavy hair. These glamorous details, drew by hand, are then enhanced with precious tones on Photoshop. With the years, the colors of ONEQ's work has evolved from the warmth of vintage posters to sci-fi inspired neon hues and, finally, to striking black and white. The artist enjoys experiments, and to use different medias as she is also a muralist. Her femme fatales are definitely invading the artistic horizon. But there is no hurry for ONEQ, whose conception of happiness is truly simple: a cat, cigarettes, and a sensual and prolific reverie.
If you missed it, ONEQ was Beautiful Bizarre's 011 | Dec 2015 cover artist!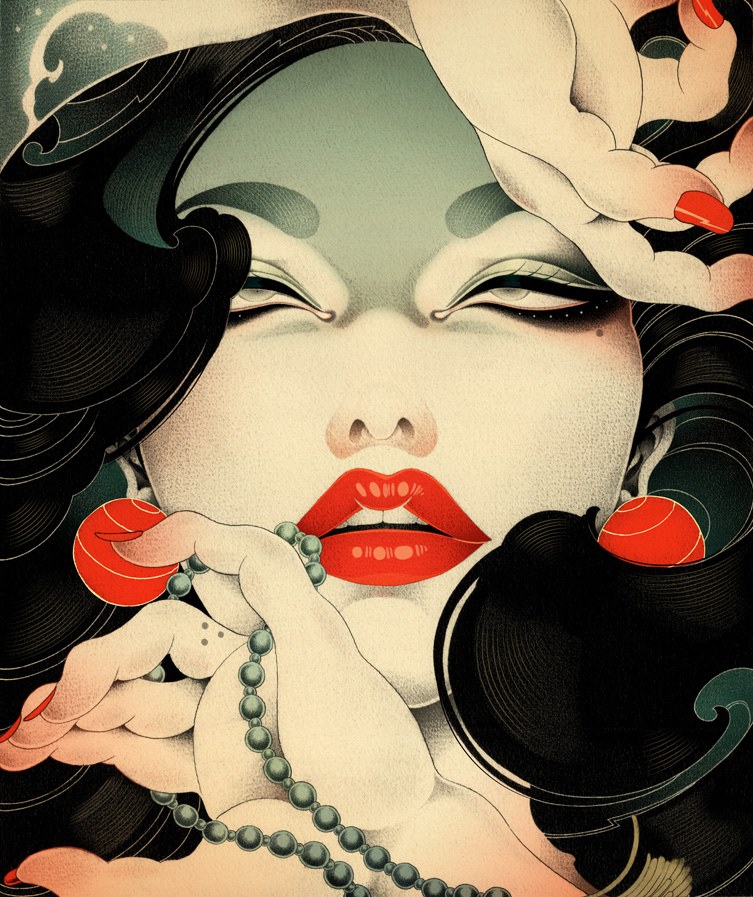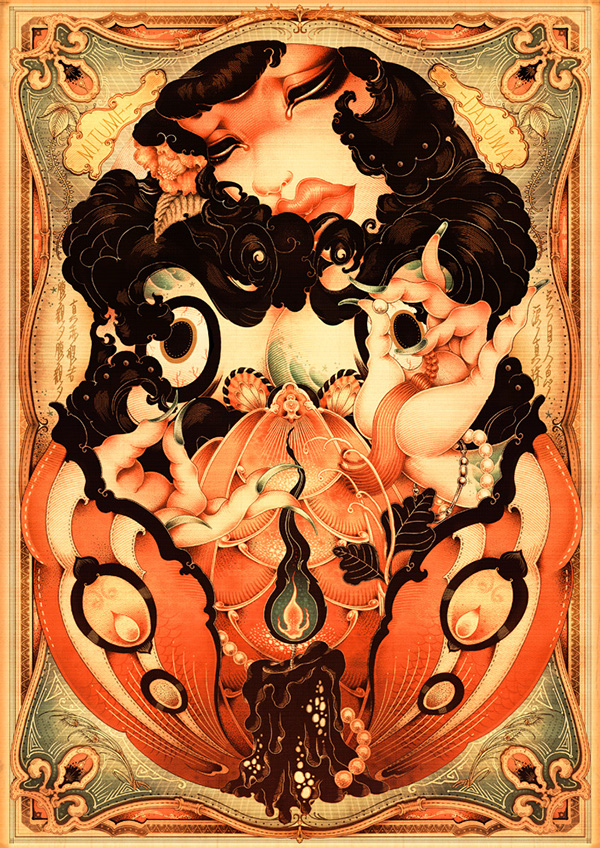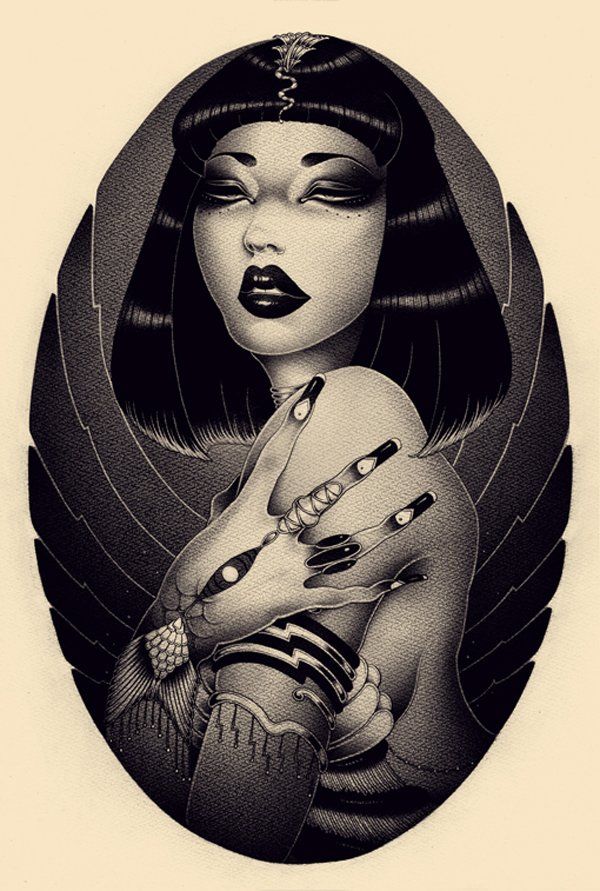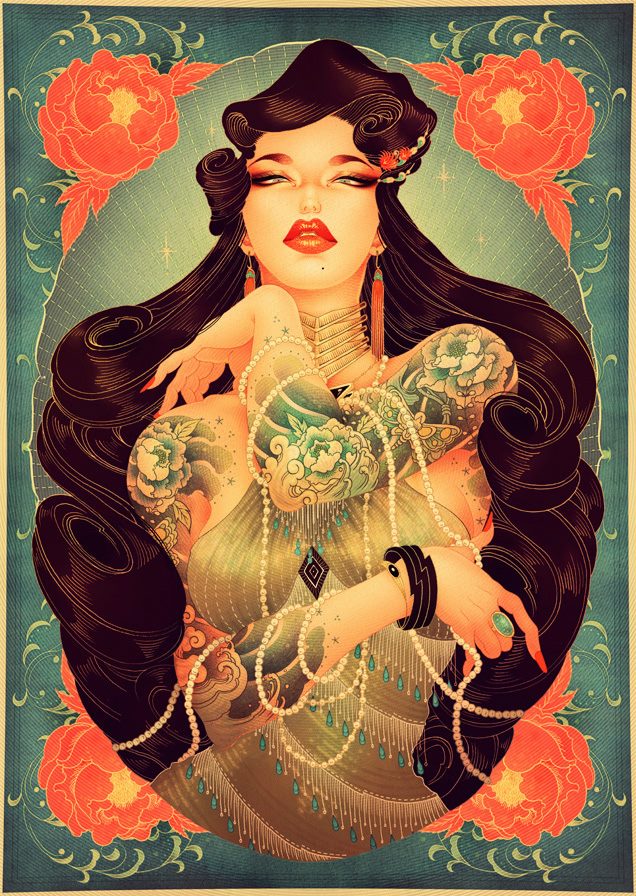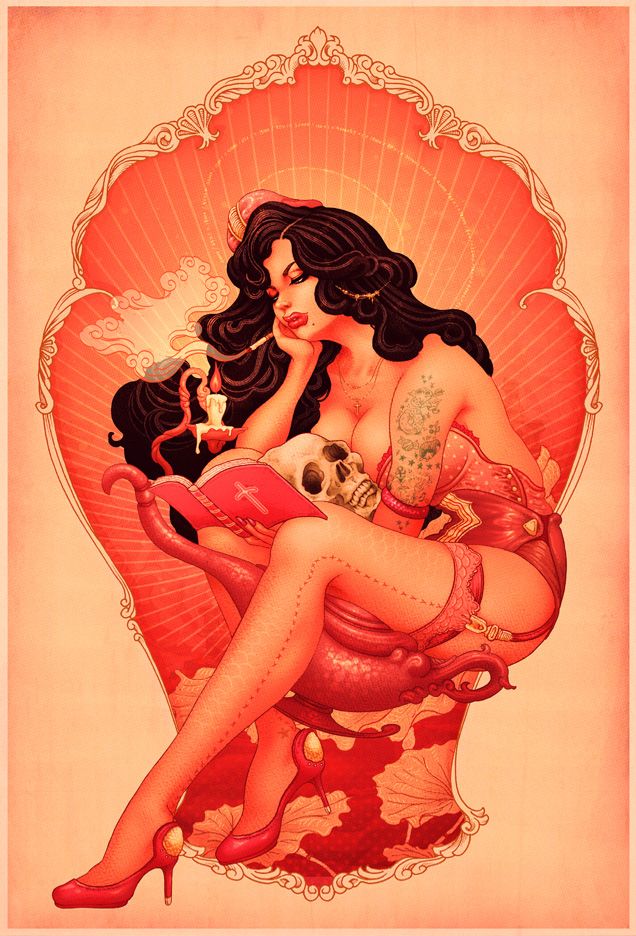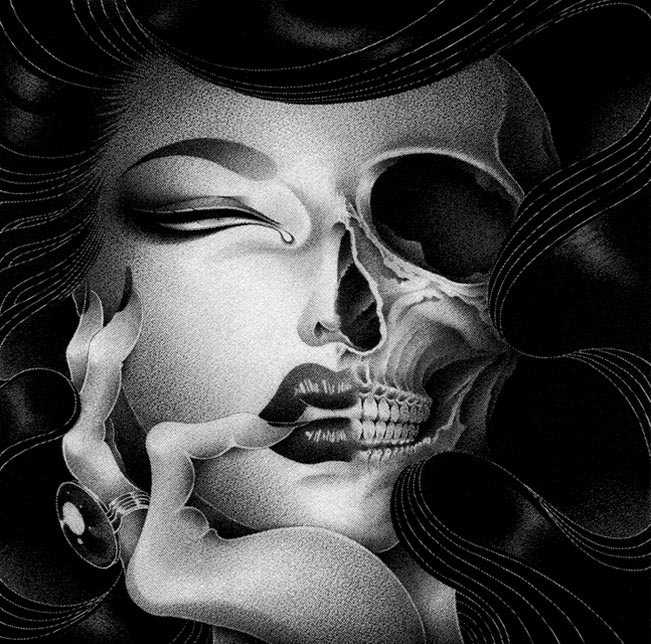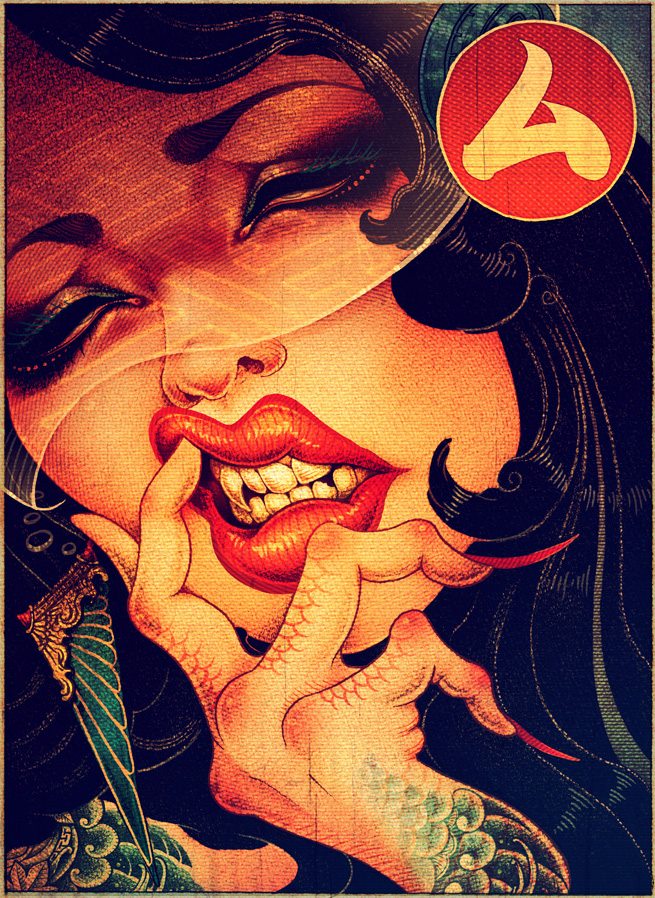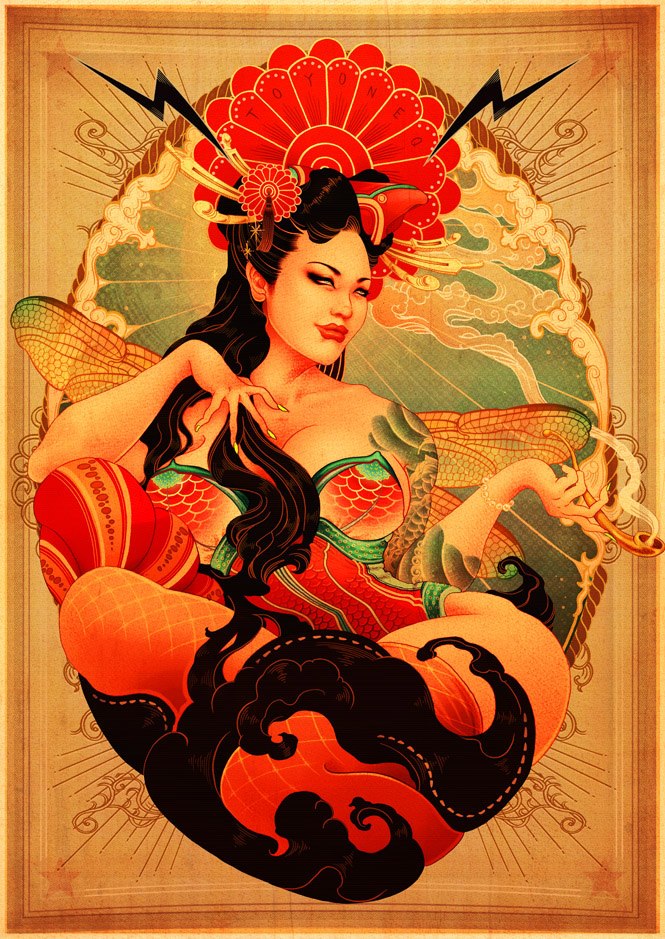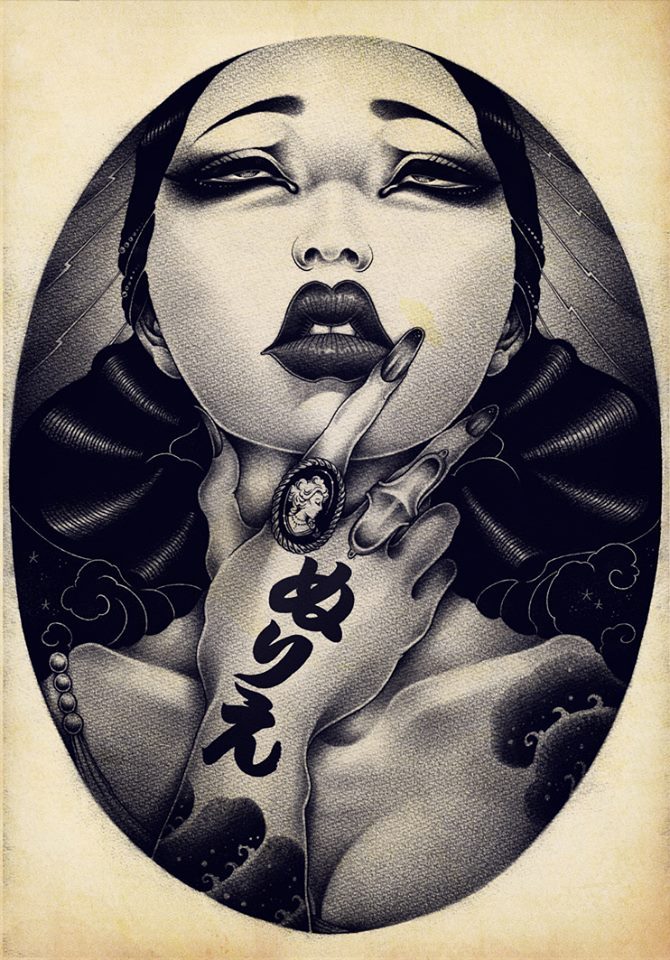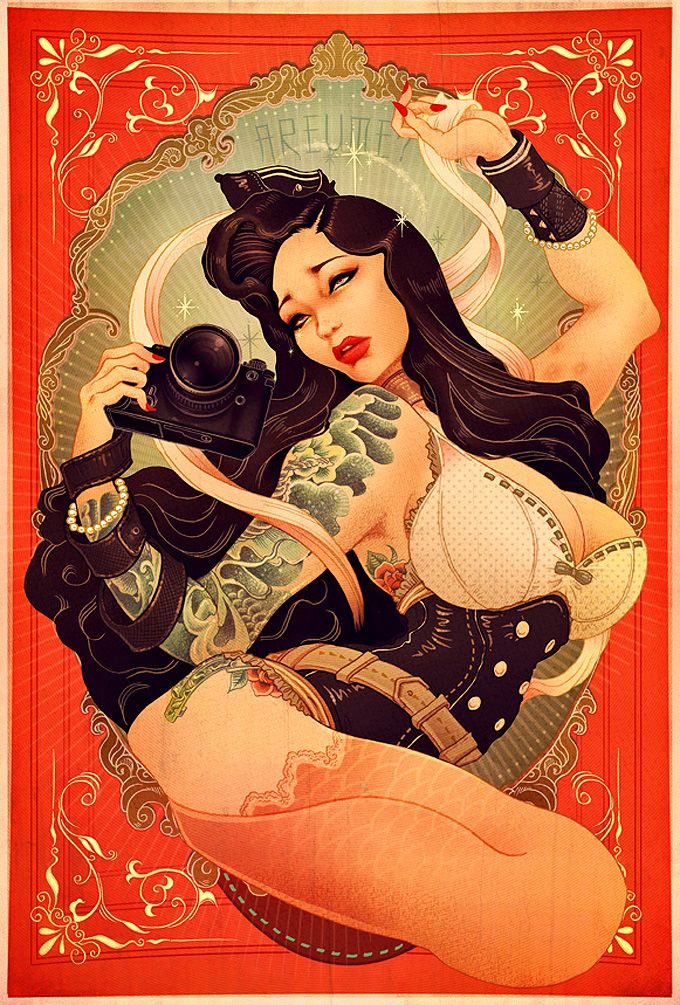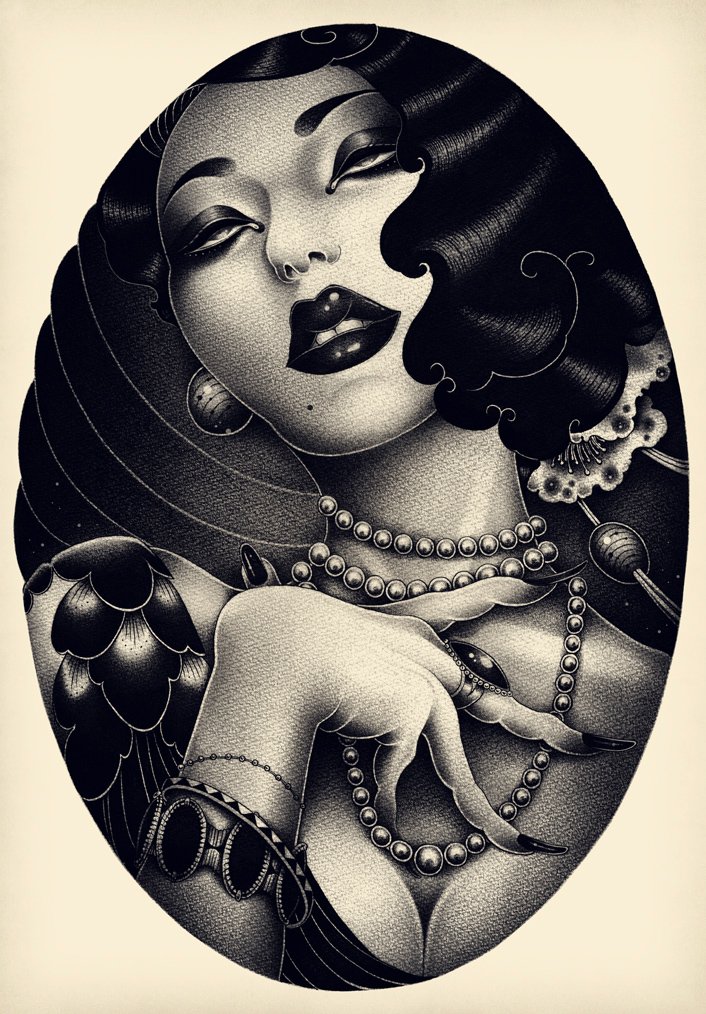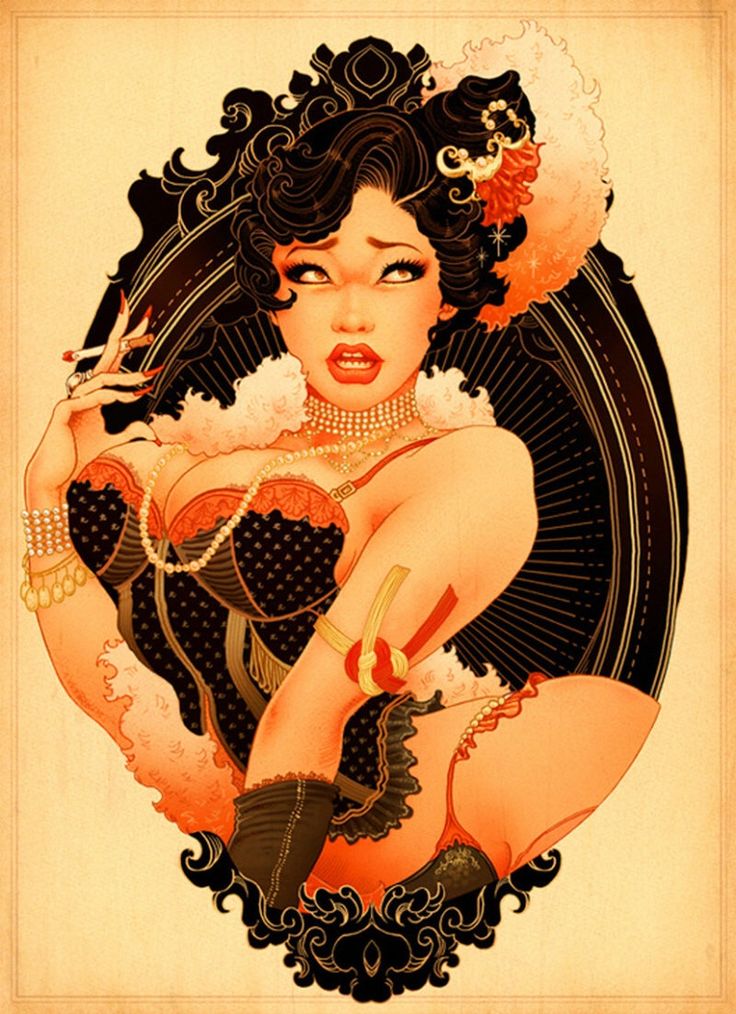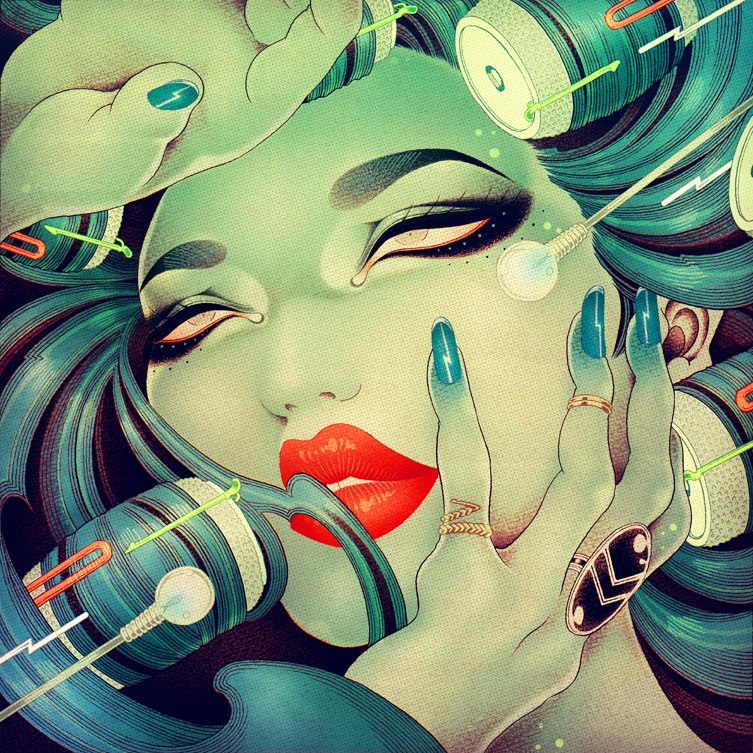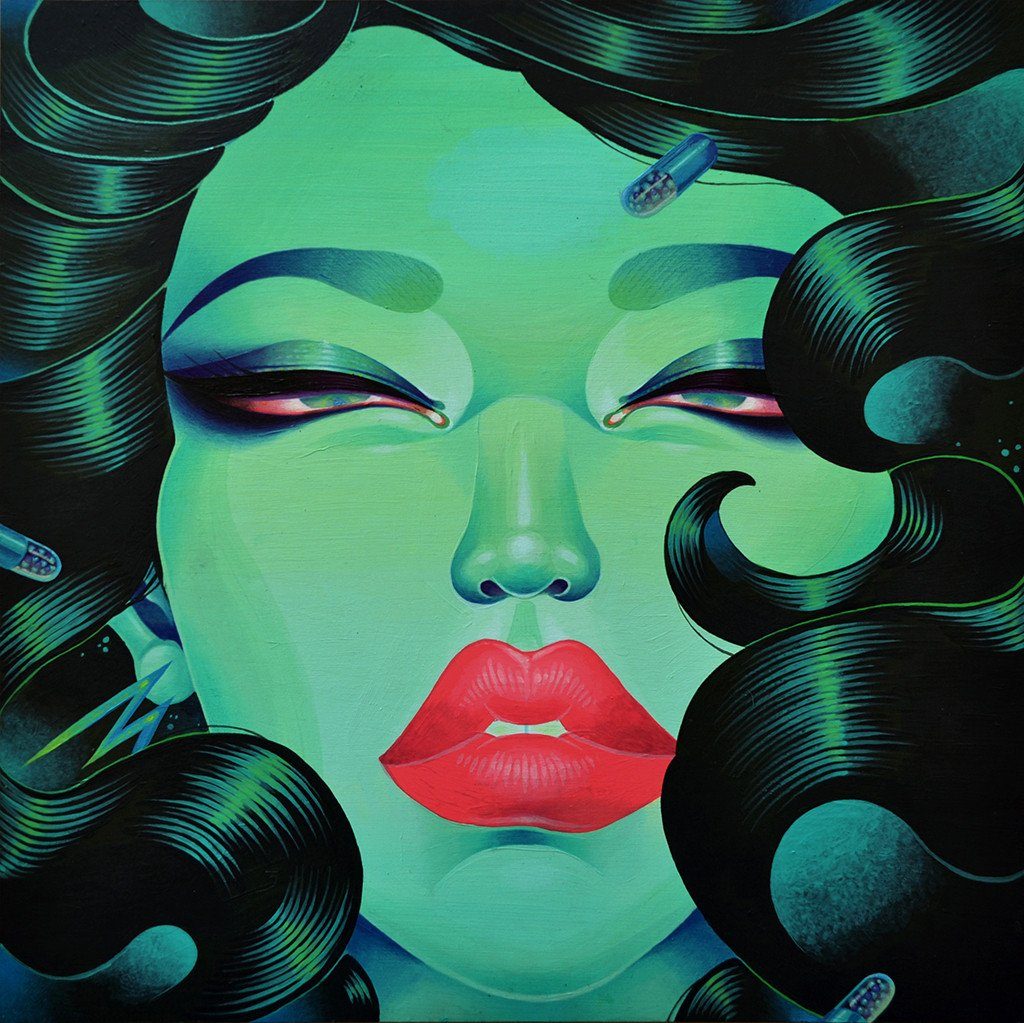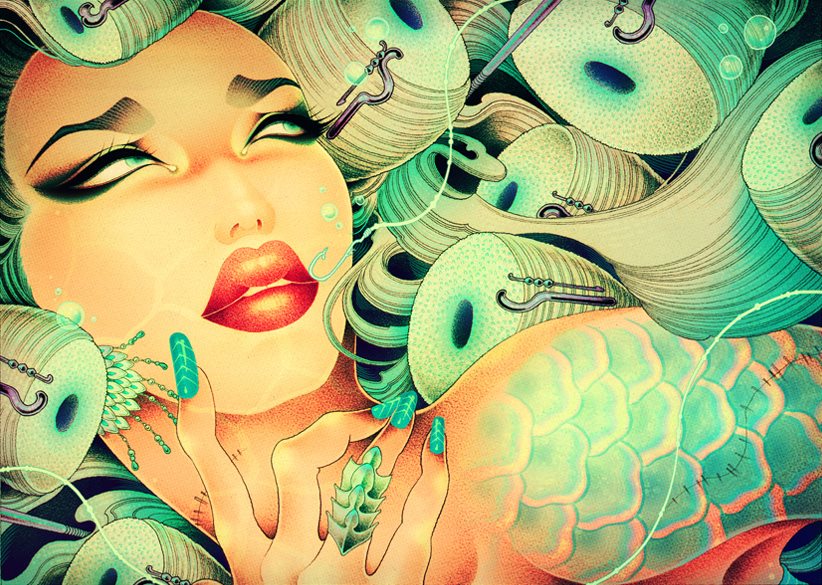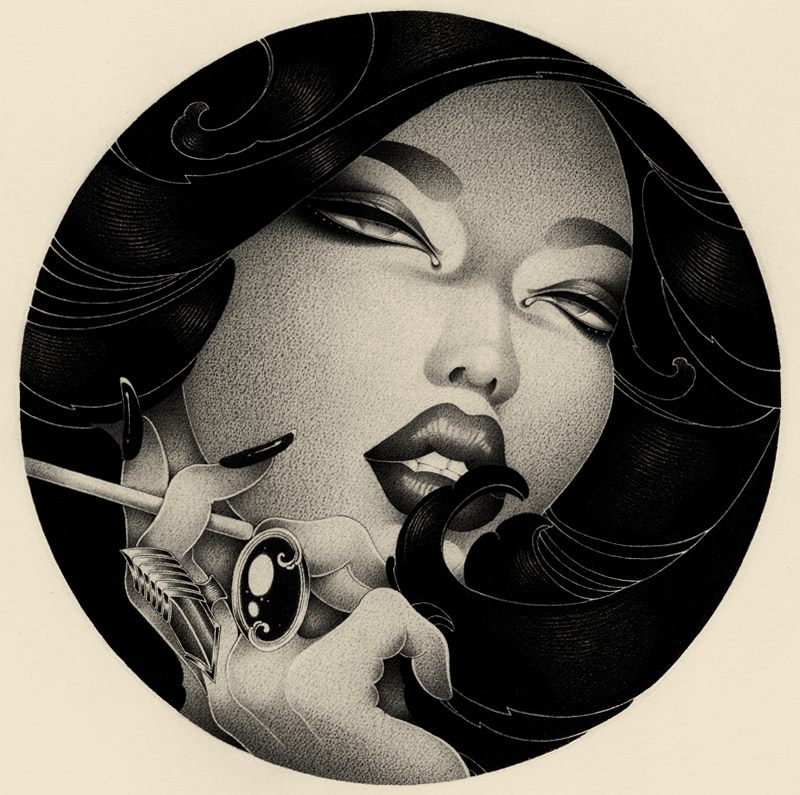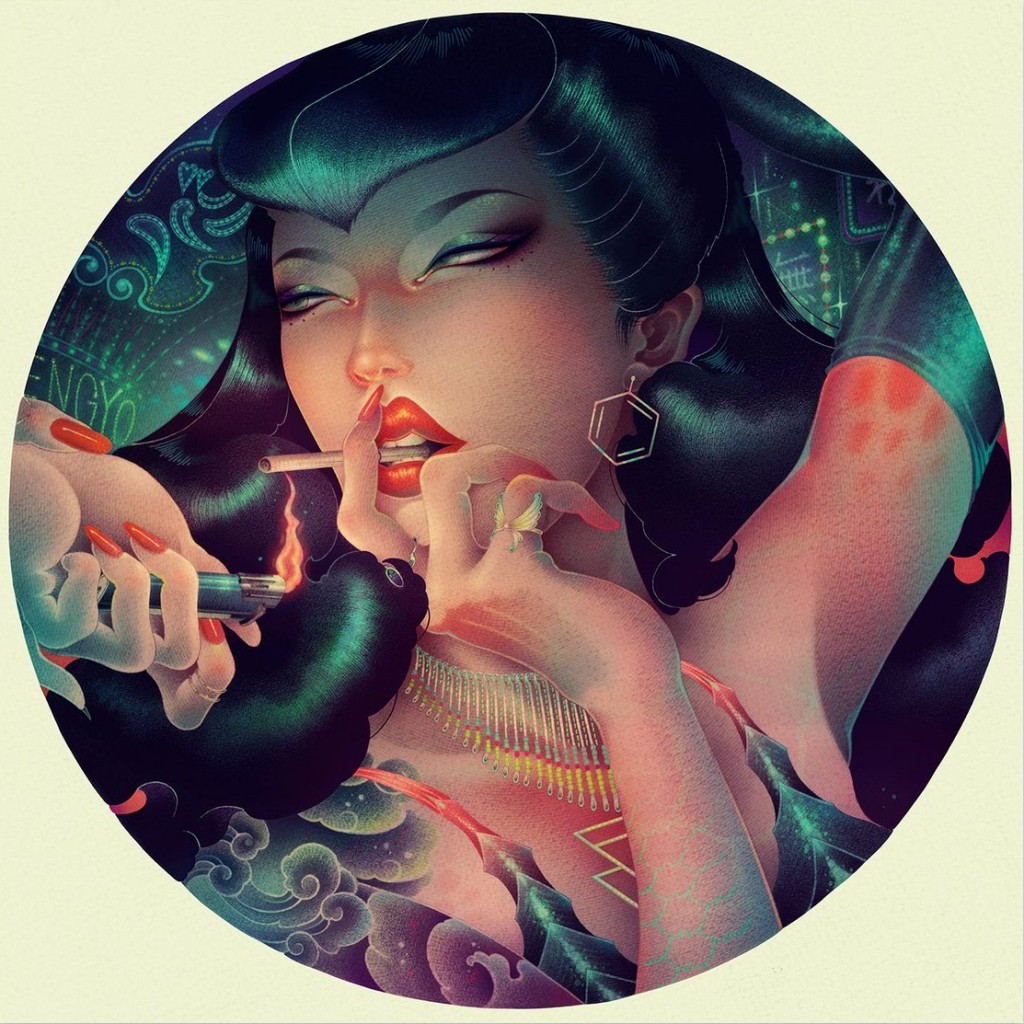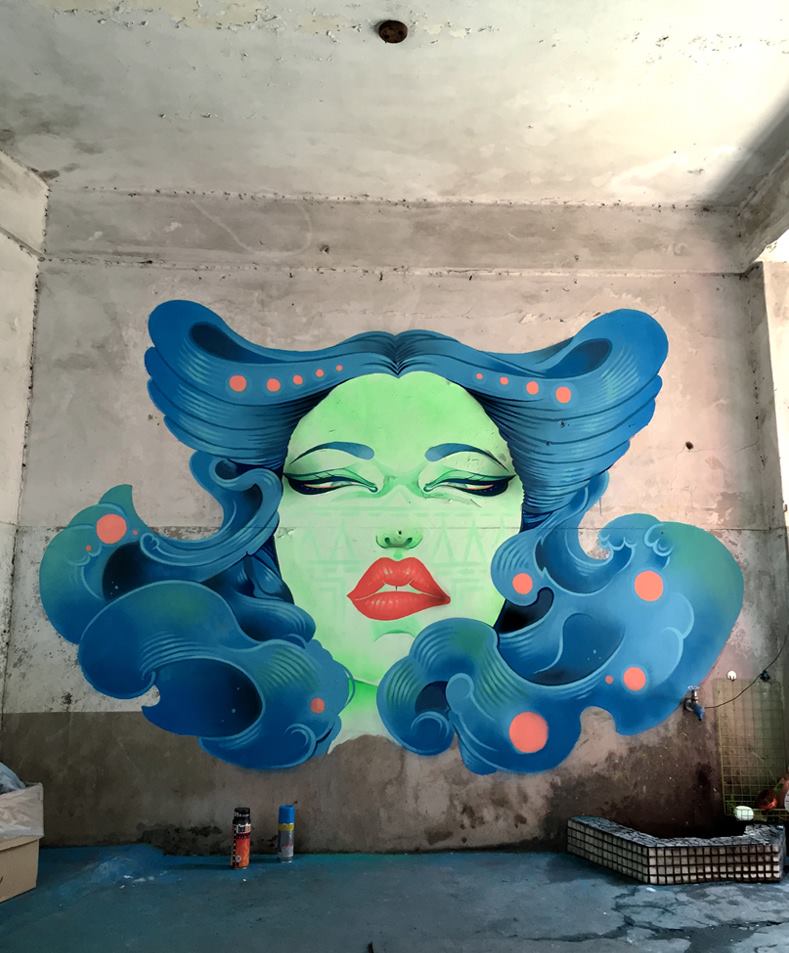 Save
Save
Save