Five Painters. Five unique styles. Four continents. One subject.
Arcadia Contemporary welcomes you to "PORTRAITURE 2020", a group show of international painters selected by Arcadia Contemporary for their unique signature styles. Together, they are redefining Portraiture.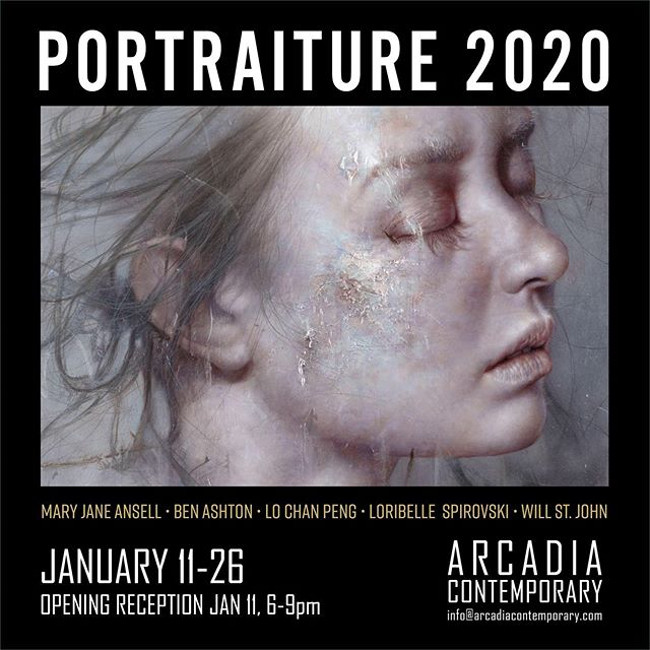 Opening Reception:
Saturday, January 11, 2020 | 6pm to 9pm
Exhibition Dates:
January 11 – January 26, 2020
Old Town Pasadena | 39 East Colorado Blvd. | Pasadena, CA 91105
Hours: Tuesday – Sunday: 11am – 6pm
Contact: 626-486-2018 or email [email protected] for inquiries.
Featured Artists: Mary Jane Ansell (Wales), Ben Ashton (England), Lo Chan Peng (Taiwan), Loribelle Spirovski (Australia) and Will St. John (USA)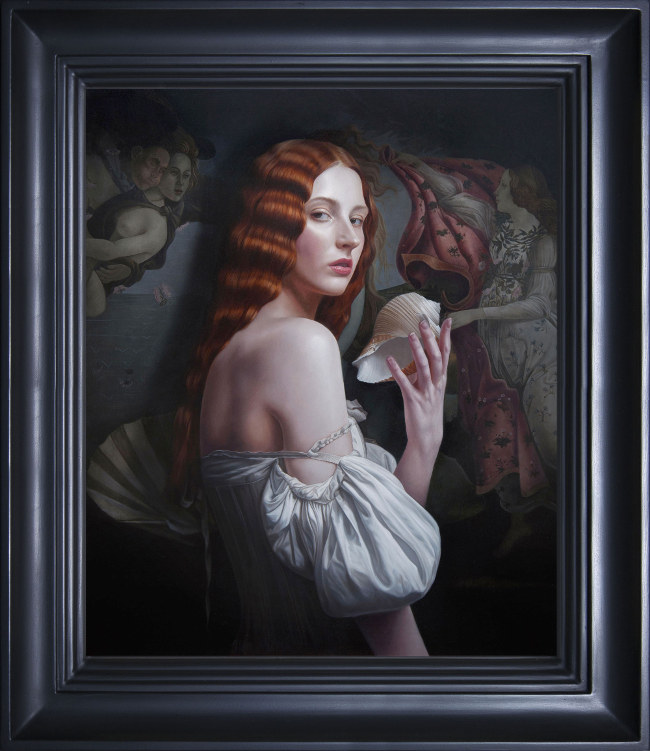 Mary Jane Ansell – Naissance. Oil on panel, 24″ x 20″.
PORTRAITURE 2020
"Although all of them are, in the traditional sense, creating portraits, it is their distinctly unique styles and singular approaches that make the final works so different", explains Steve Diamant, owner of Arcadia Contemporary.
All of the works exhibiting in PORTRAITURE 2020 are remarkable: Mary Jane Ansell's bold paintings celebrate female strength without losing their femininity, awash in a sea of fresh and striking colour palettes. Ben Ashton's portraiture playfully provides a surrealist twist, forcing you to question where the boundaries between the two genres lie. Lo Chan Peng's ethereal artworks, subtly haunting, exude a life essence of their own even as they fade into the mists. Additionally, Loribelle Spirovski shares a strikingly contemporary take on this age-old art form, breaking the mould to make you think about what, truly, makes something a portrait? And in contrast to style, Will St. John's fine art paintings glow with a traditional beauty, yet hide some contemporary surprises between the painted layers…
About Arcadia Contemporary:
Arcadia was founded in 2001 with a mission to exhibit highly skilled, representational artists. At over 3,000 square feet, Arcadia is one of the west coast's largest showcases for contemporary, representational art and remains impervious to the varying conceptual and stylistic shifts often occurring in the contemporary, art world. Arcadia Contemporary proudly maintains its vision to present virtuoso, realist painting, drawing and sculpture by artists who are creating genuinely unique and timeless work.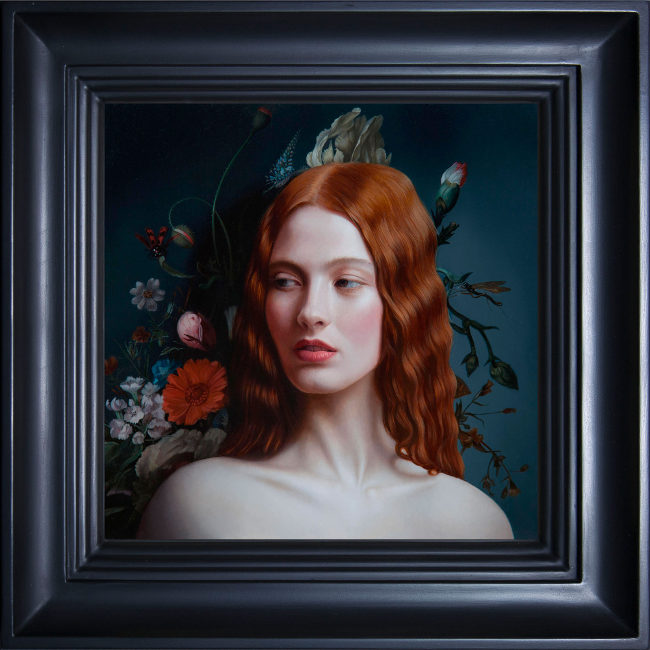 Mary Jane Ansell – Lamina II. Oil on panel, 12″ x 12″
Mary Jane Ansell – Liberty Call (Revolution). Oil on panel, 20″ diameter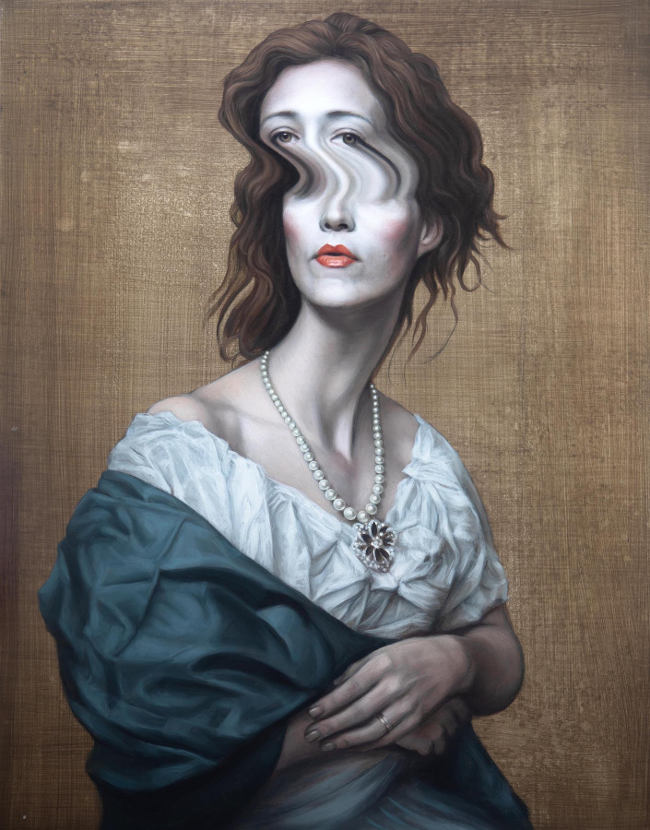 Ben Ashton – Britannia. Oil on canvas, 35″ x 28″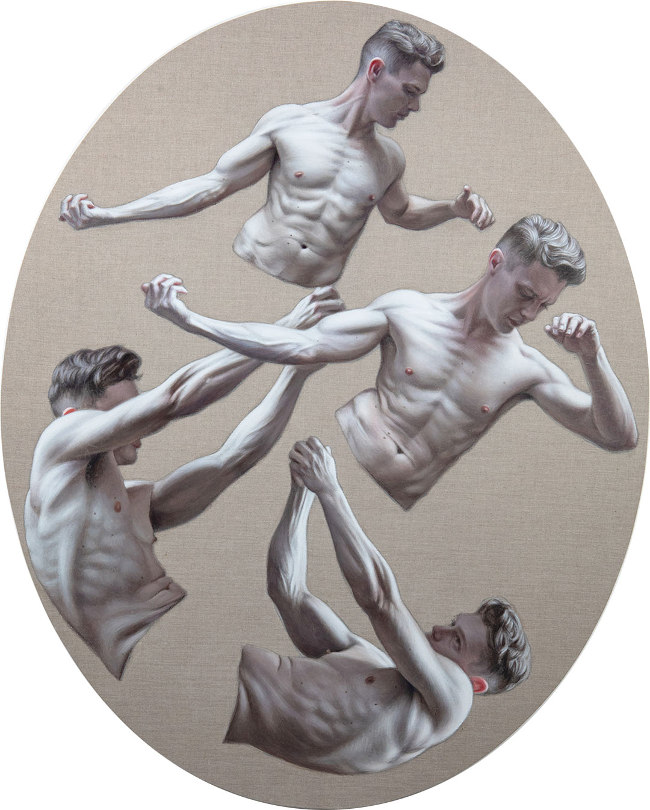 Ben Ashton – Grasp. Oil on linen, 39″ x 31″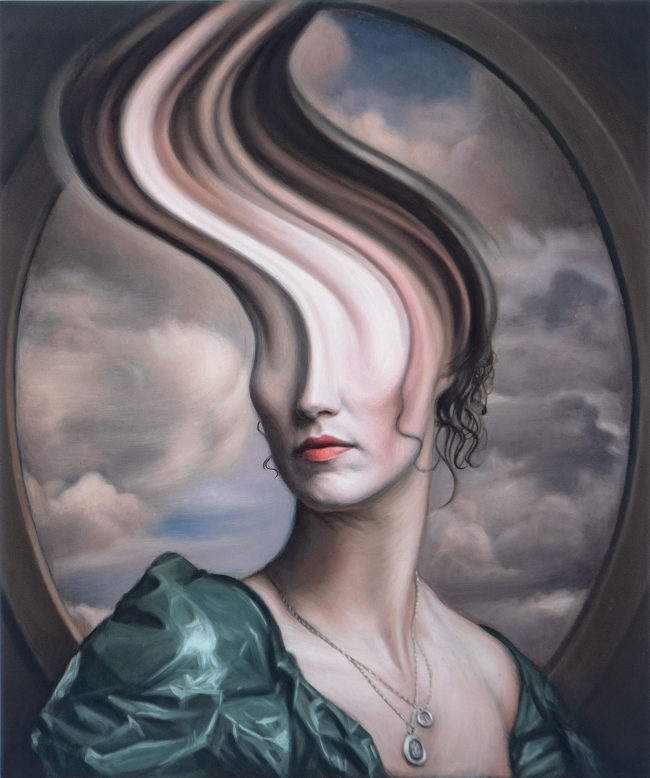 Ben Ashton – The Best Intentions No 1. Oil on panel, 22″ x 18″
Lo Chan Peng – Dark Forest. Oil on panel, 27″ in diameter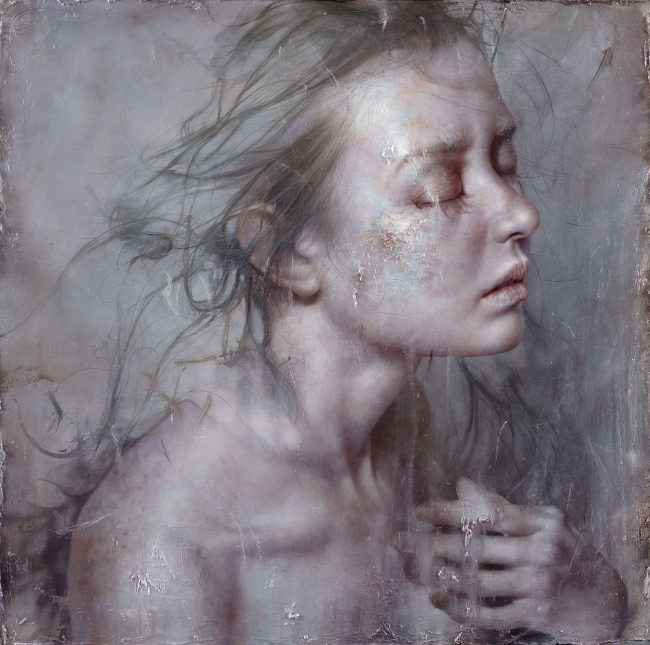 Lo Chan Peng – The Rain. Oil on canvas, 29″ x 29″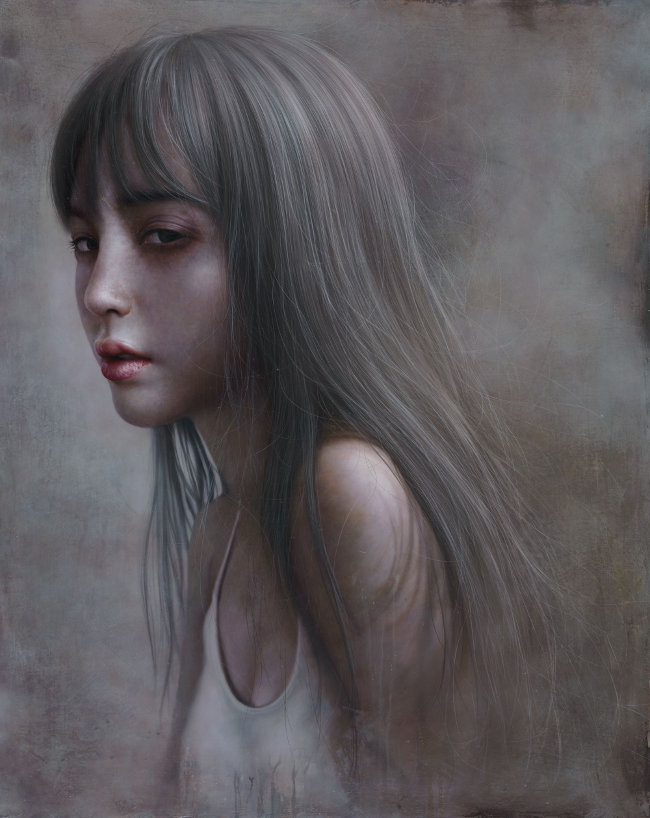 Lo Chan Peng – The Fog. Oil on canvas, 36″ x 28″ (plus frame)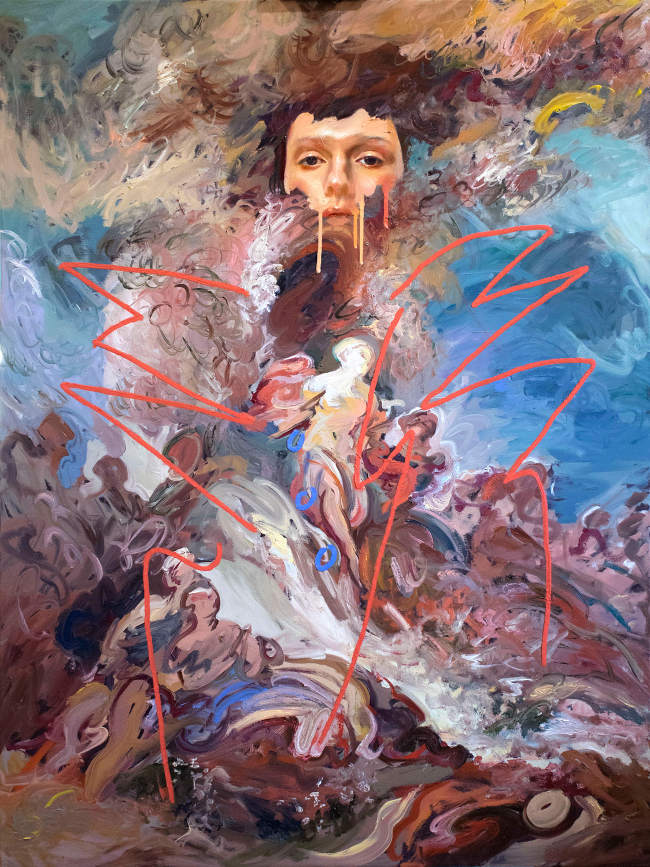 Loribelle Spirovski – Donna Cattiva. Oil on canvas, 48″ x 36″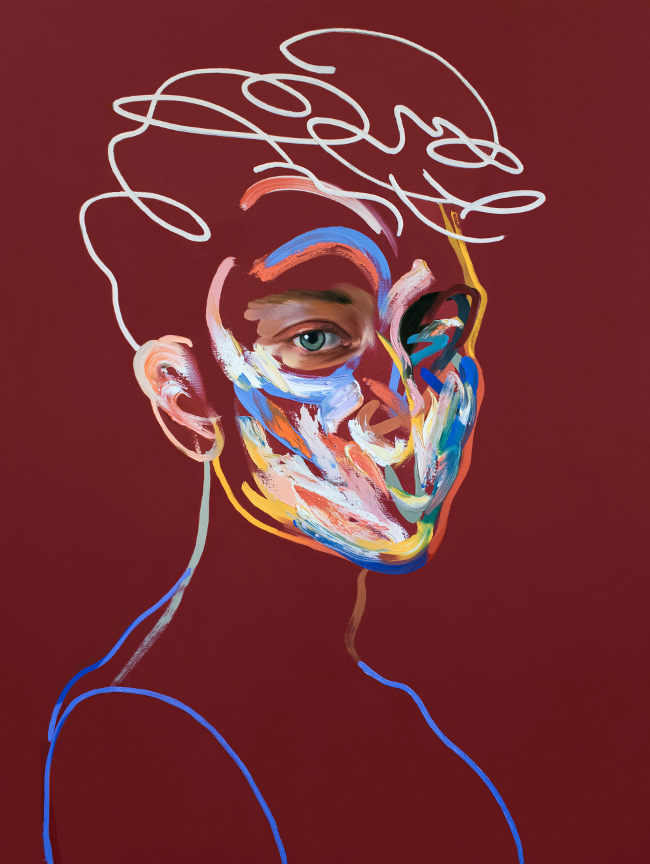 Loribelle Spirovski – Homme 164. Oil on canvas, 48″ x 36″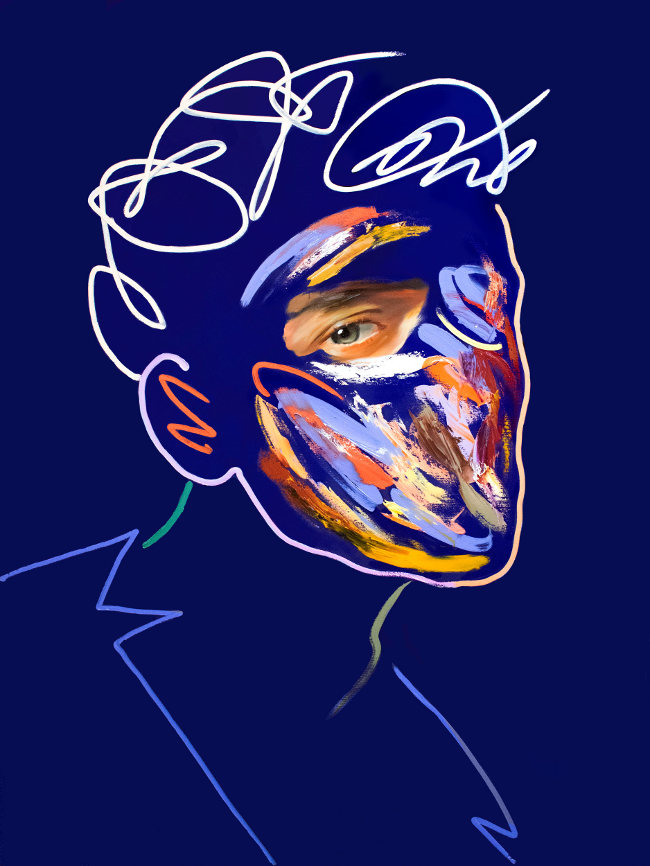 Loribelle Spirovski – Homme 167. Oil on canvas, 48″ x 36″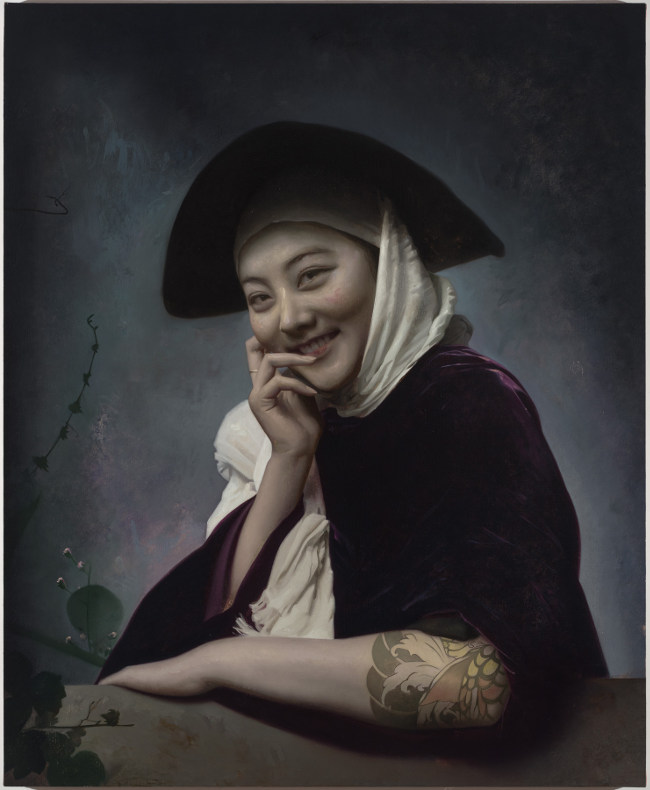 Will St. John – The Rogue. Oil on canvas, 39″ x 32″
Will St. John – Spring. Oil on canvas, 23″ in diameter
Will St. John – Laura Reclining. Oil on canvas, 14″ x 11″
Arcadia Contemporary Social Media Accounts