Contemporary British artist Stephen Mackey brings a surreal romanticism to the modern world like no other, and this Saturday 14th December, you are invited to join in with the celebrations for his debut solo show at Arcadia Contemporary.
His unmistakable works are a confection for the eyes, merging the charismatic and the macabre in delicate harmony. Enjoy the ostentatious? Prepare to revel in his display of females with rich, red lips, surrounded by extravagant layers of velvet curtains and silk dresses. Bask in the bizarre? Perhaps his spellbinding chimeras will better pique your interest; they are just as graceful as their human counterparts.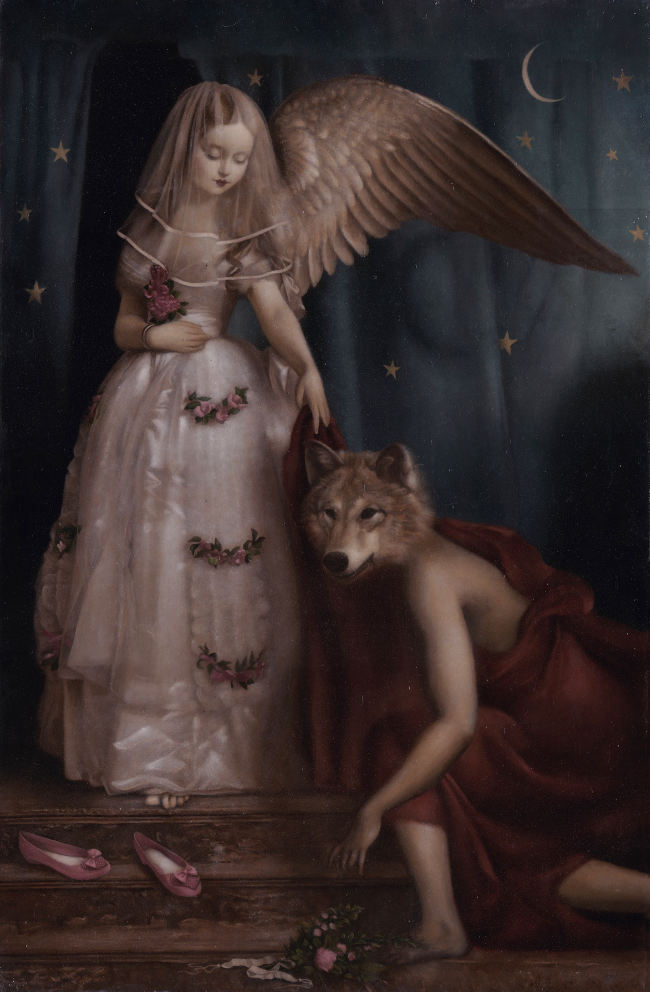 The Pantomimers
Opening Reception: Saturday, December 14, 2019 | 6pm to 8pm
Exhibition Dates: December 14 – December 30, 2019
Arcadia Contemporary
Old Town Pasadena | 39 East Colorado Blvd. | Pasadena, CA 91105
Hours: Tuesday – Sunday: 11am – 6pm
Contact: 626-486-2018 or email info@arcadiacontemporary.com for inquiries.
With a touch of magic and symbolism, Stephen Mackey's debut solo show "While You Sleep" at Arcadia Contemporary unveils a stunning selection of oil paintings which depict the candle-lit world created by the artist. This world is one heavily influenced by Rococo, Neoclassicism and Renaissance-era painting, celebrating gothic beauty and masterfully intricate painting techniques. It's hard not to stand and stare at the textured scenery, the soft paint strokes of a hair curl or the delicate velvety wings of a fleeting moth.
Reminiscent of an older-age of visual storytelling, Mackey's paintings can ignite feelings of nostalgia and wonder as the child within reawakens. These are gothic fairytales, moments of wonder trapped inside a painting ready to be released by an imaginative mind. Delightfully peculiar, each viewer will unveil their own story in the brush strokes; tales of woe collide with impish magics and proud, posing subjects. Moody figures lurk in the candlelight. Nature and mysticism are illustrated hand in hand.
So the question remains – what will you find?
About Arcadia Contemporary:
At over 3,000 square feet, Arcadia is one of the west coast's largest showcases for contemporary, representational art and remains impervious to the varying conceptual and stylistic shifts often occurring in the contemporary, art world. Arcadia Contemporary proudly maintains its vision to present virtuoso, realist painting, drawing and sculpture by artists who are creating genuinely unique and timeless work.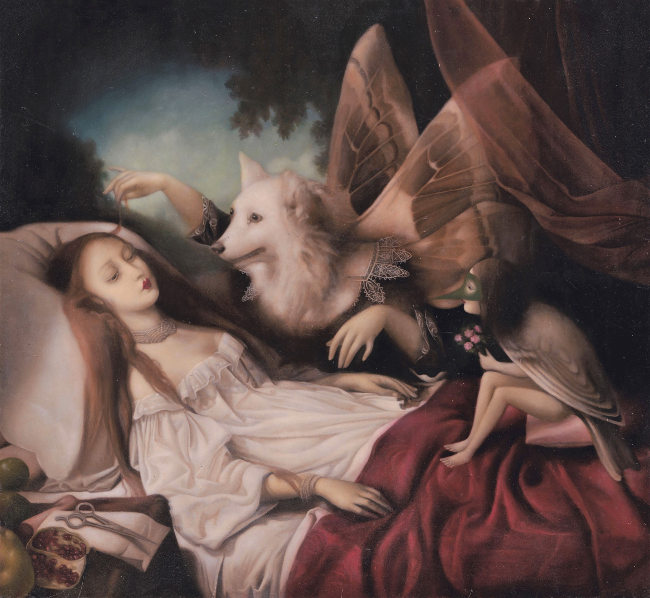 A Month of Dreaming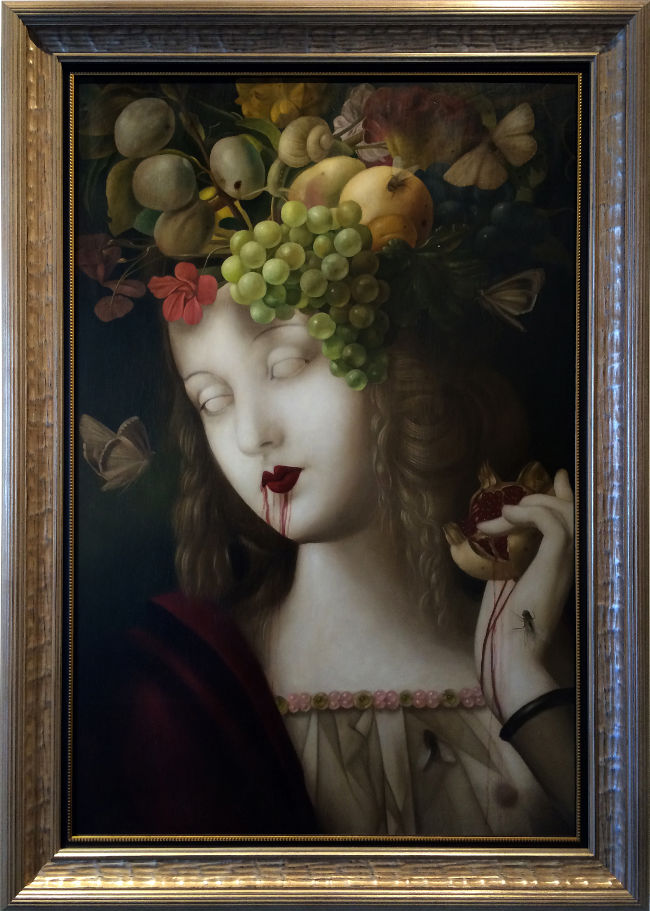 The Ripeness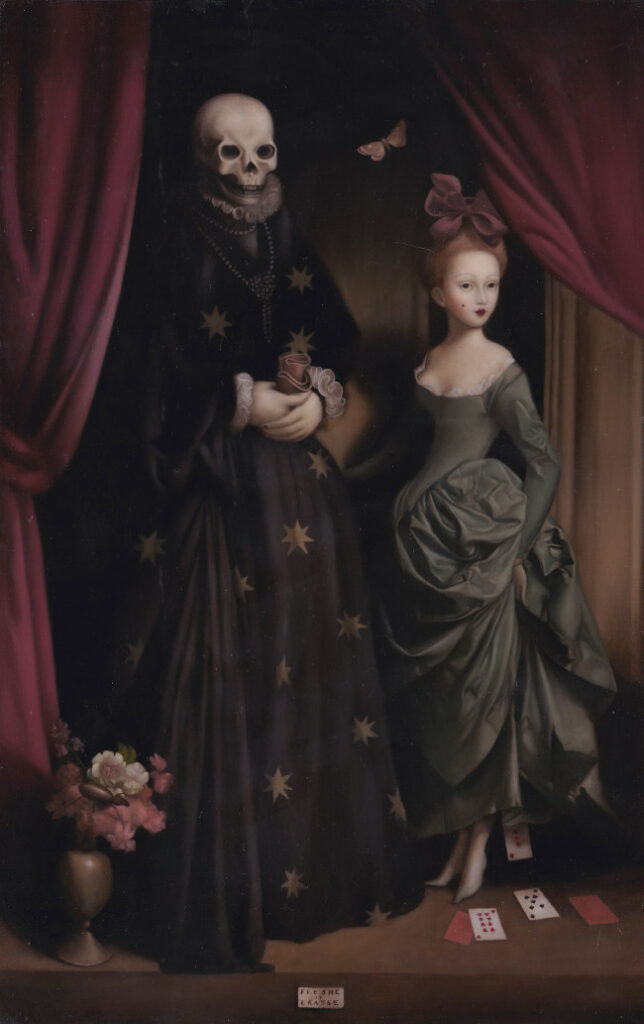 The Magicians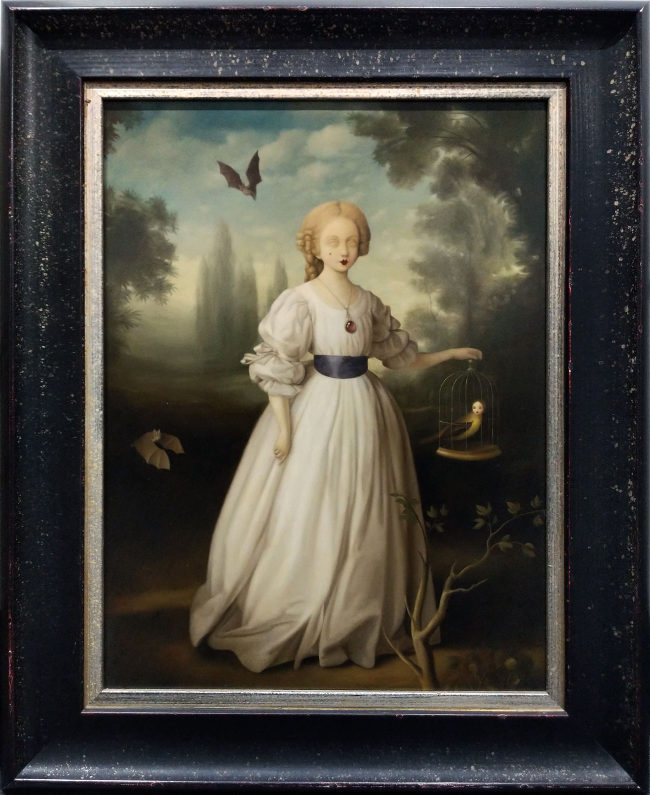 Souls of Ugly Children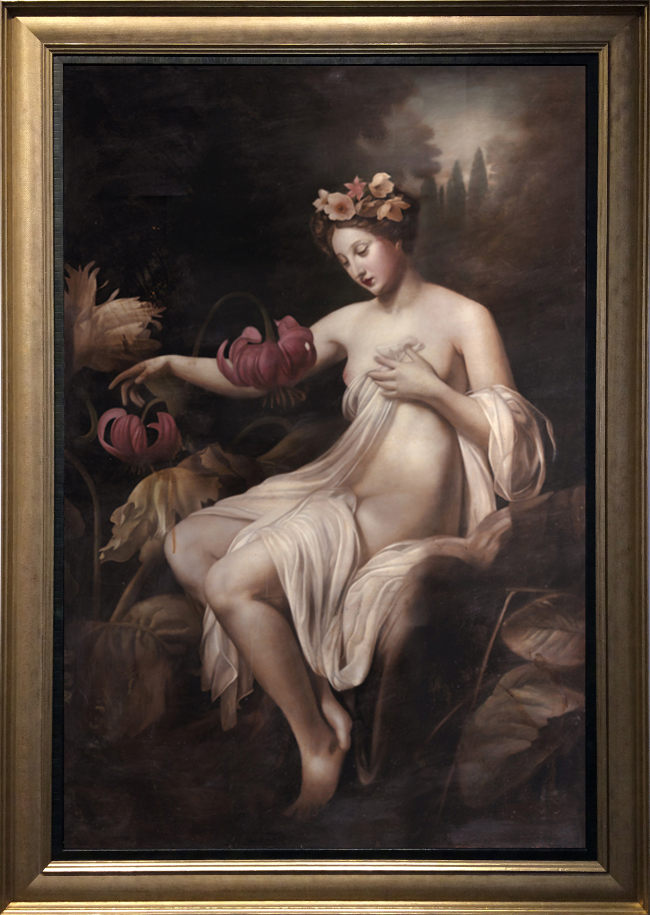 Night Perfumery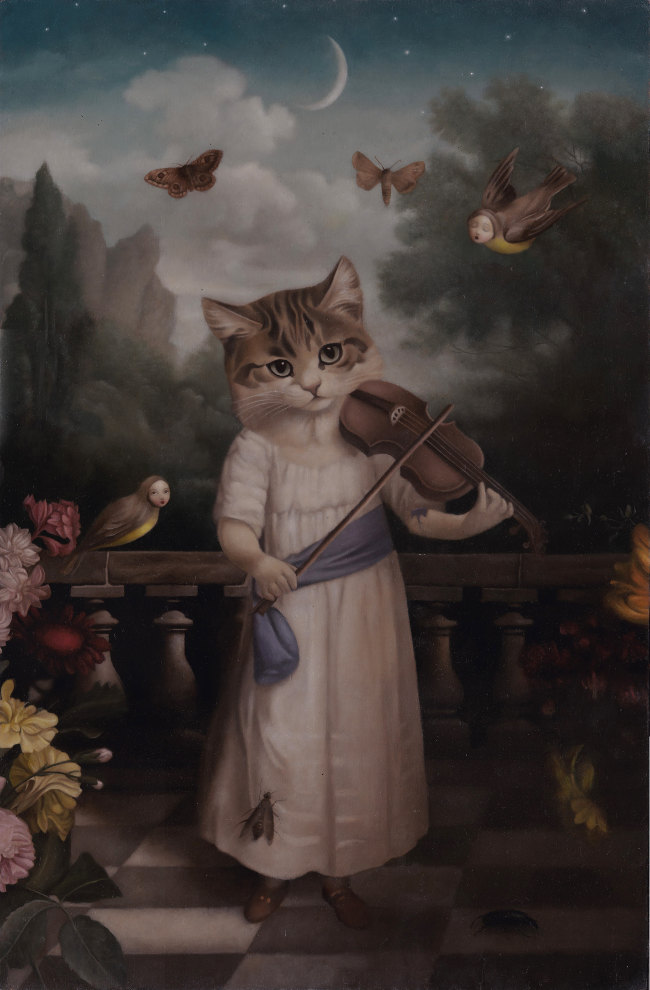 Music for Night Children
Feral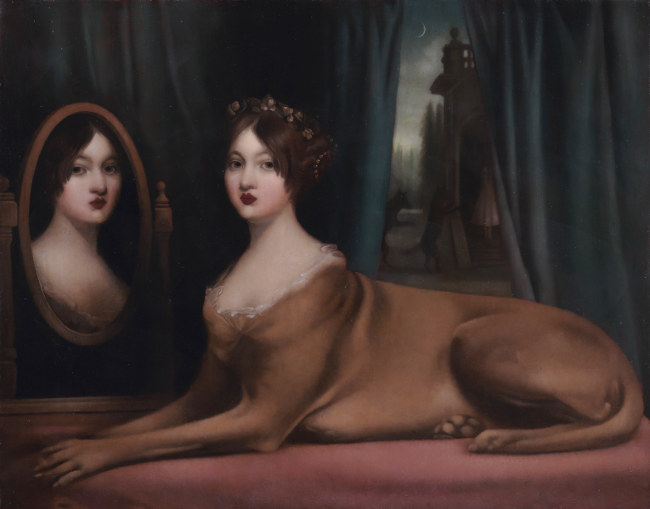 Dog Queen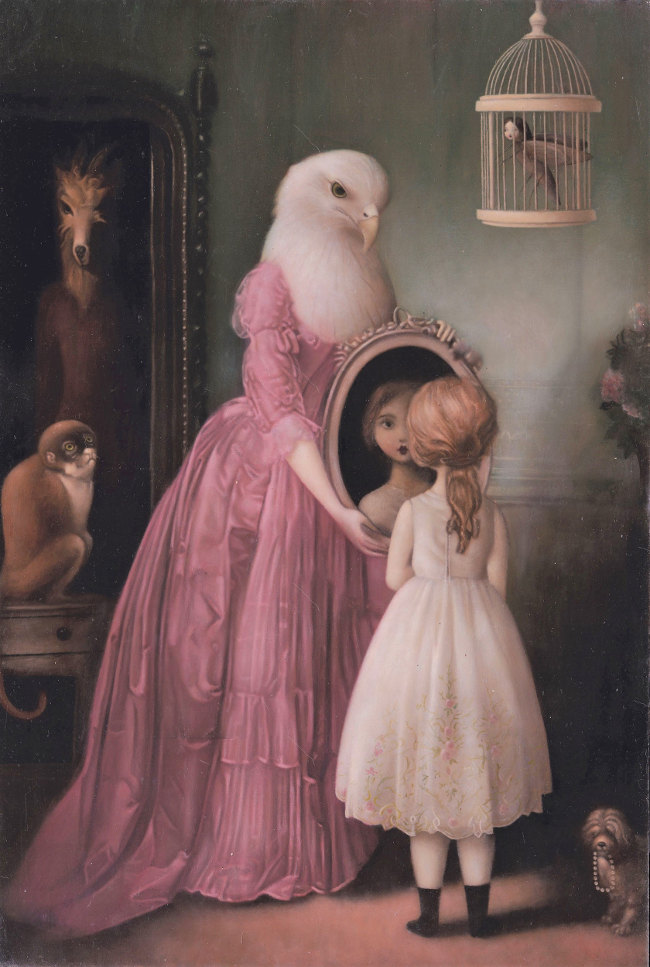 Changeling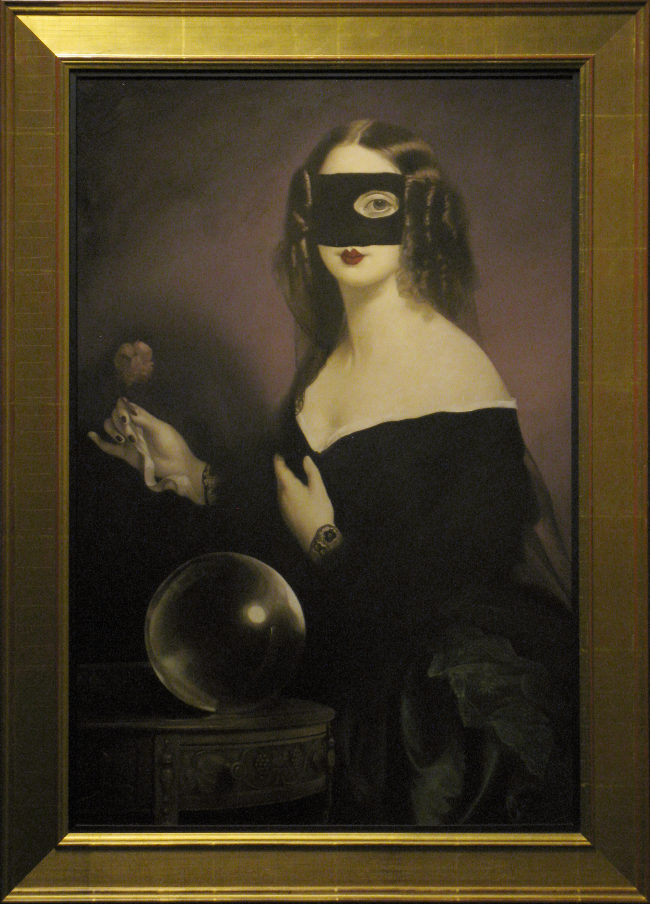 An Evening of Clairvoyance
Arcadia Contemporary Social Media Accounts
Website | Facebook | Instagram
Stephen Mackey Social Media Accounts