Martine Johanna's paintings of beautifully light female characters explore innocence and complexity, while still holding onto their fierce female energy. 'Dancer' is Martine's new body of work for her incredible solo show at Spoke Art Gallery. Martine examines dance and momentum, exploring an emotive and complex human narrative. All of the Acrylic and Resin on Wood panel works feature her signature style of hyper-saturated colours, as she delves into the duality between youthful naivety and the anxieties of adulthood. If you are in the area, these pieces will be best seen in person, so that you can fully immerse yourself in the range of emotions and beauty of these artworks. If you can't make it, the images will still take you on the journey into Martine's World.
Exhibition Dates:
October 8 – 29, 2016
816 Sutter Street,| San Francisco CA 94109
For more information, additional images, or exclusive content, please email Spoke Art  SF@spoke-art.com
About the Gallery:
Spoke Art is an art space specializing in new contemporary painting, sculpture and illustration located in San Francisco's Lower Nob Hill neighborhood. Our rotating monthly exhibits feature a wide variety of solo and group shows, many of which feature our international roster of represented artists.
About the Artist:
Martine Johanna has shown extensively in the Netherlands and US. Selected exhibitions include solo shows at Bright Side Gallery and Walls Gallery in Amsterdam in addition to group shows at Massey Lyuben in New York. She lives and works in Amsterdam.
Press release:
Spoke Art is pleased to present Dancer, a solo exhibition by acclaimed Amsterdam-based painter Martine Johanna. In her newest body of acrylic and resin paintings, Johanna explores the melancholic and complex expressions of her subjects within vivid colorscapes. Each of Johanna's delicately rendered figures convey a sense of full immersion within their own "internal psychic landscape." Working with acrylic and resin on linen and wood panel, Johanna delves into the psychology of physical gesture, internal thought processes and our relationships to color. In this latest body of work, the artist explores dance and momentum as a way of communication and storytelling. Both pensive and joyous, Johanna displays a complex range of human emotion in each piece. Utilizing intimate facial expression, inflections of the body and the psychology of color, each painting is a beautifully balanced dance.Using her signature prismatic palette, the work is imbued with a mysterious narrative and sensation of knowing that each character in the work has a full and complex history that the viewer can never fully comprehend. Each of Johanna's figures are at once vulnerable yet strong, combining the duality between "youthful naivety and anxiety-riddledadulthood", hyper-saturated colors and the inherent beauty in pain and human emotion.
Martine Johanna has had international success exhibiting extensively in the Netherlands and abroad. A background in fashion design has influenced her depiction and ease with the female figure. Inspiration for her work include a mixture of childhood and autobiographical memories and experiences, documentaries on human nature, independent films and history.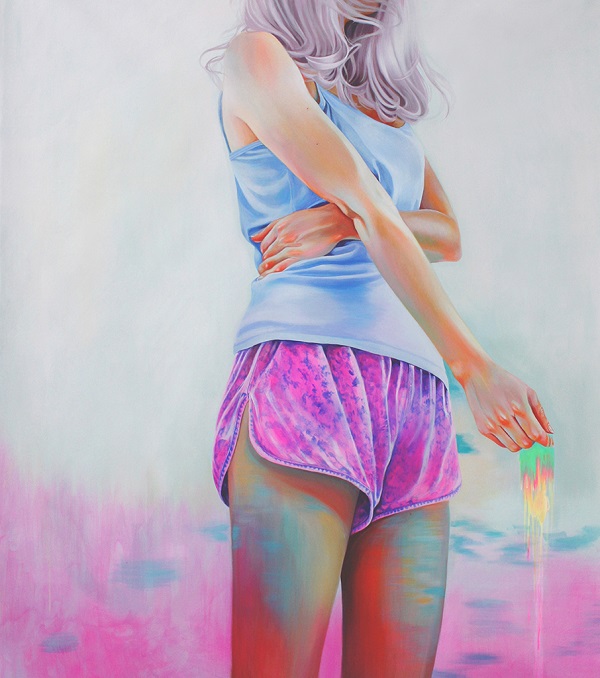 A Terre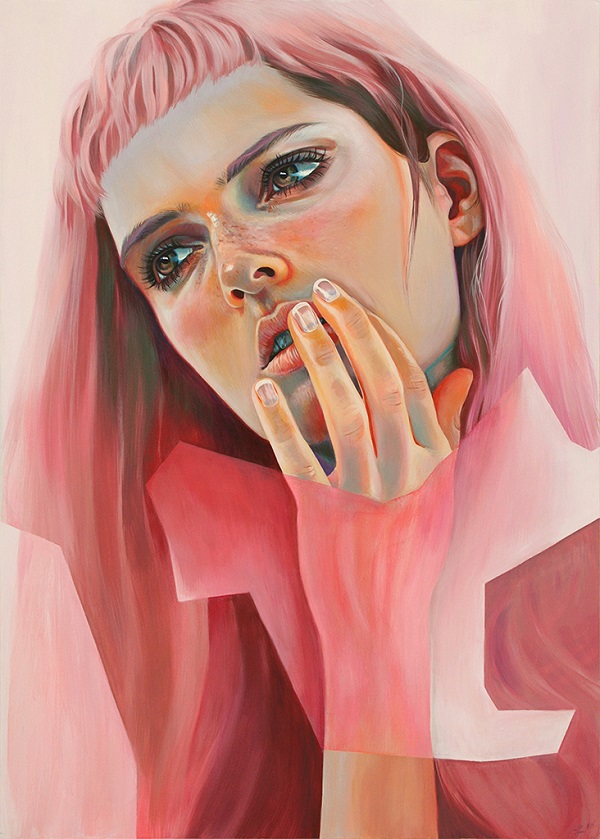 Axis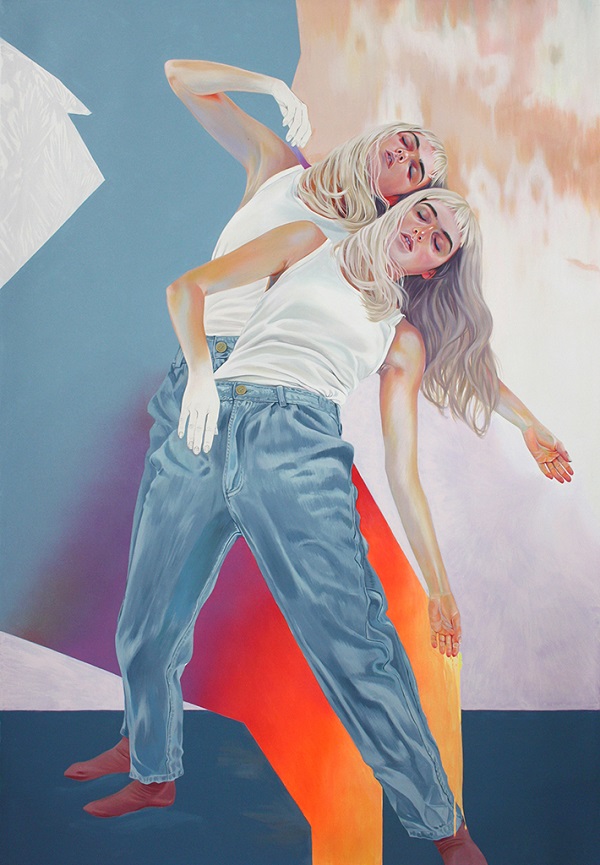 Between Heaven and Hell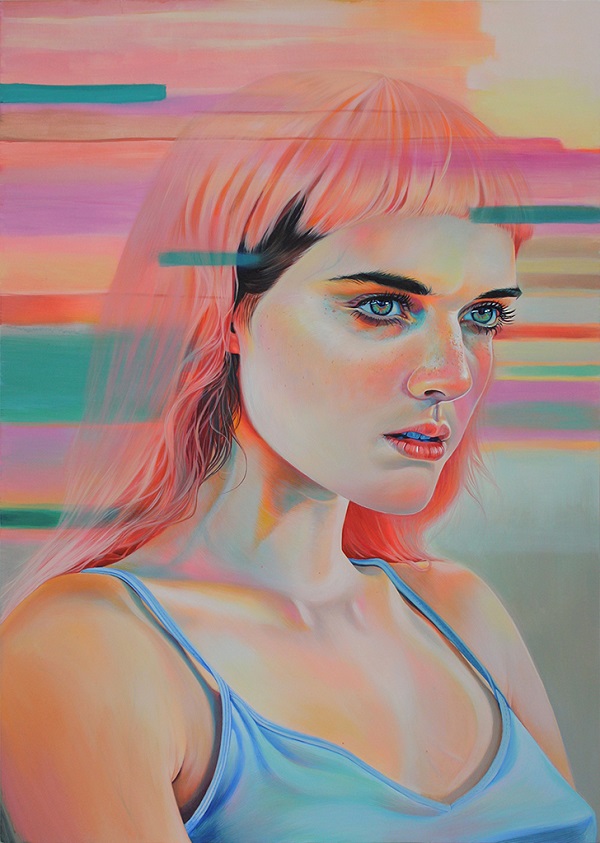 Fixation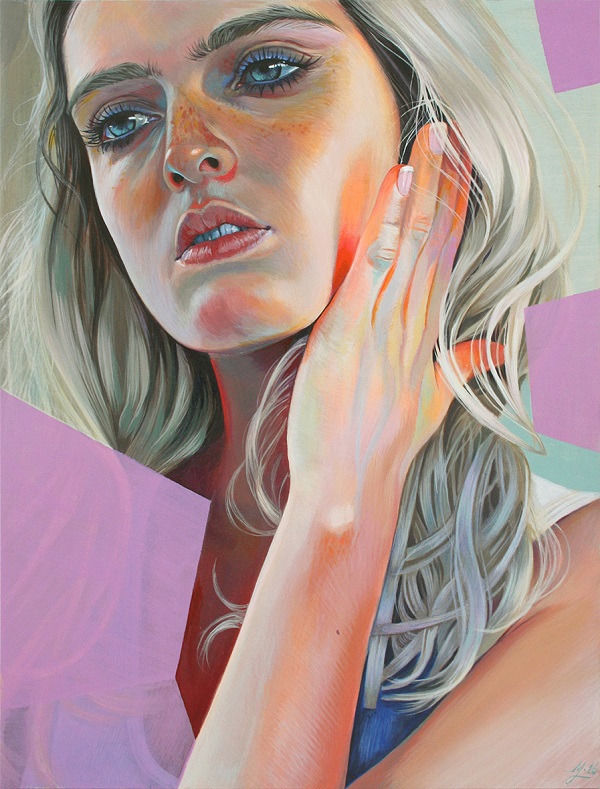 Friction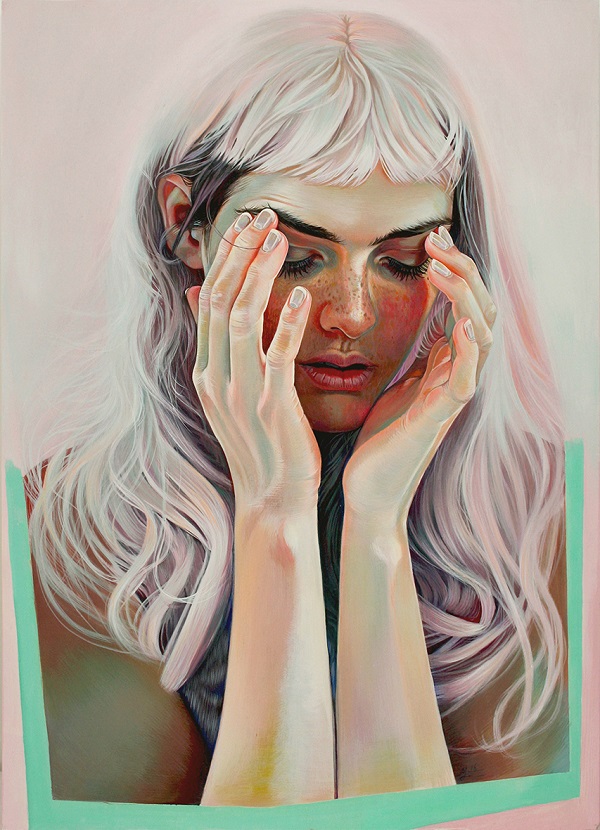 Momentum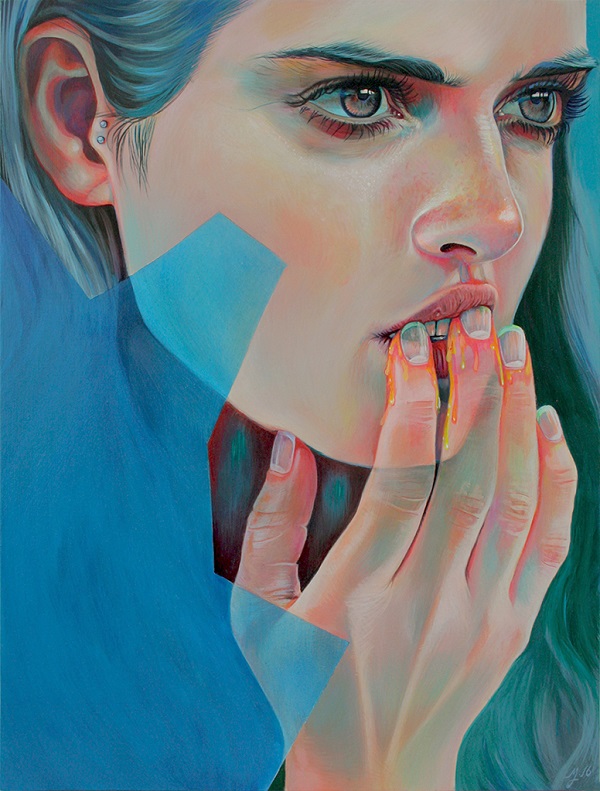 Reverence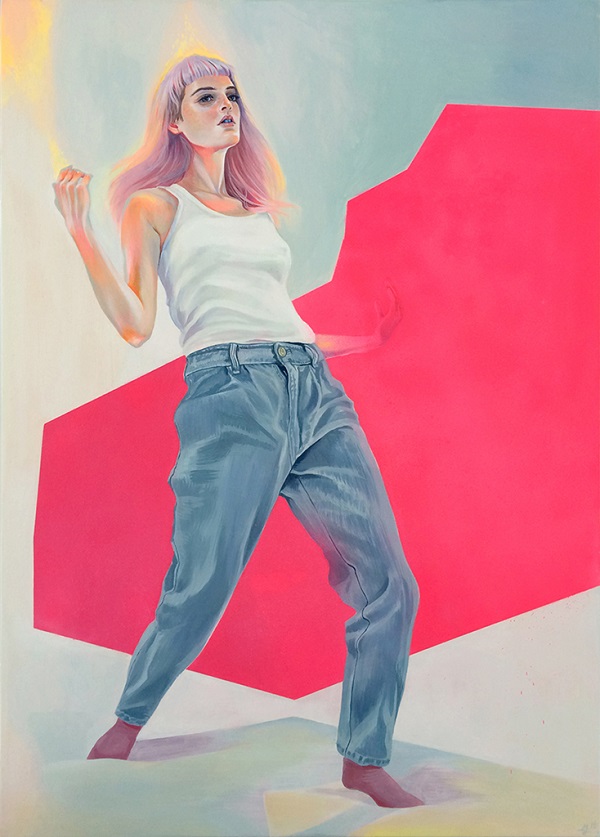 Rift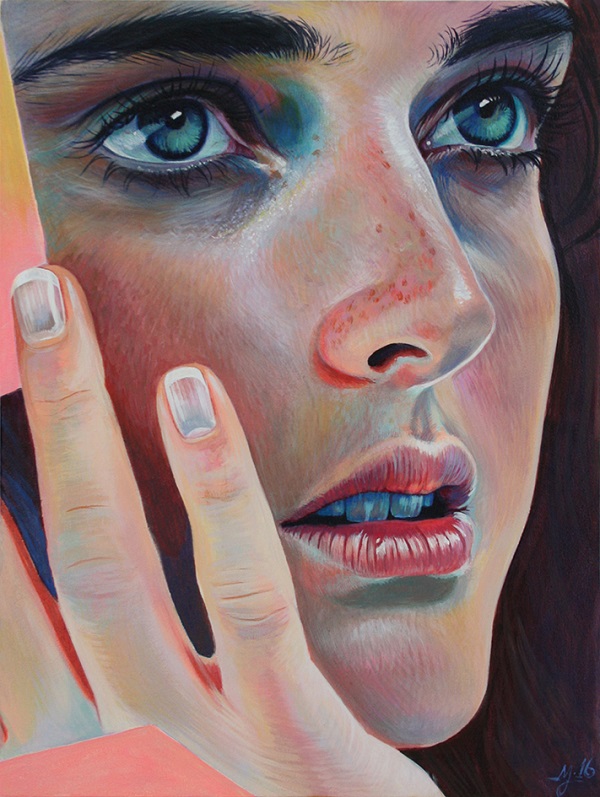 Sound
Save