The Singapore-born artist Zheng Wei Gu, better known as Guweiz, has only been in the art scene for a few years. His fascination with art came at the age of 16 when he started watching YouTube tutorials on anime drawings. Over the next few years, Guweiz honed his skills and eventually started landing more professional gigs. His digital paintings and illustrations have now exploded all over the internet as he takes on video games and anime characters. His captivating digital paintings and illustrations have even been featured in a card game and for promotional art for the Hollywood movie Ghost in a Shell. Looking at his artwork, it is no surprise why his captivating art has become so popular.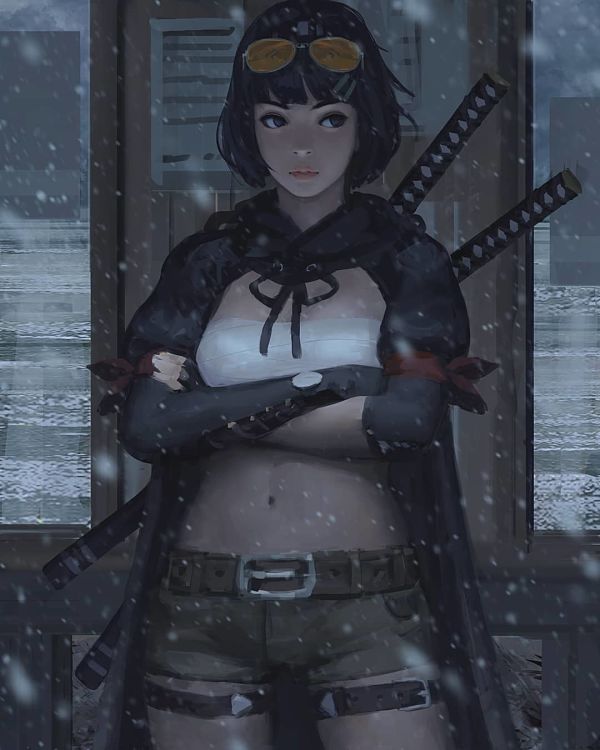 Though he traditionally draws in an anime style, Guweiz expands his portfolio beyond the Japanese art. His attention to detail in his digital brushstrokes rivals that of any traditional painter. While his work may focus on portraits and characters, Guweiz also puts a lot of work in landscape scenery. Seen in pieces where the figure is the smallest aspect, the background takes on a life of its own. Hand crafted foliage and futuristic cities rise up from gray-washed skies. His handcrafted backgrounds expertly set the tone for each piece.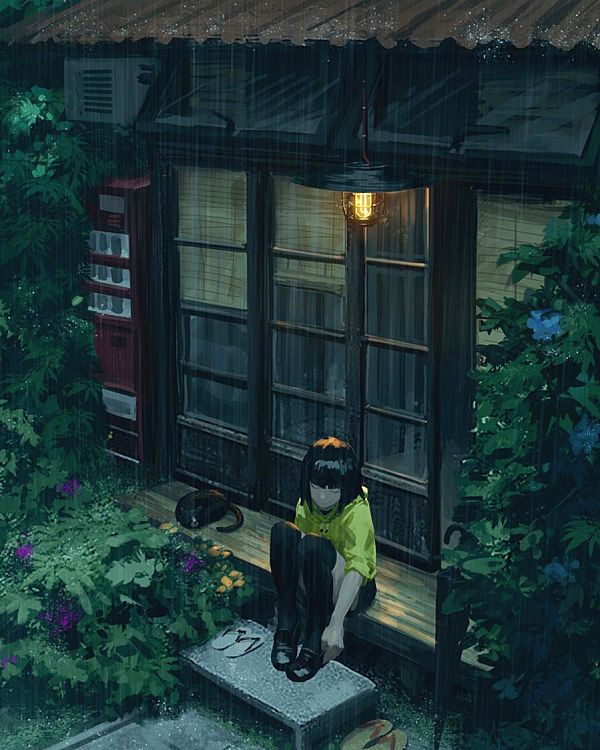 On the other hand, Guweiz's characters are by far the more interesting subjects. The precision of his ability stretches from complete science fiction fantasy to photo realistic portraits. Though most of the artwork depicts fantasy art, there are several pieces that are beautifully mundane. Guweiz plays masterfully with brushstrokes. While some of his pieces look distinctively more digital, other pieces seem like oil paintings.
In close up portraits, one can see feathery strands of hair, glossed lips and a plethora of emotions on each character. Guweiz also taps into some fantastic costume designs from Japanese samurai armor to everyday outfits, European knights to futuristic flight suits. He plays with the lighting, the weather and even monochromatic pieces. The piece titled Countryside depicts foreboding storm in the horizon. The foreground on the other hand, shows a multitude of small insects that light up the character. Similarly, Spook shows a witch ensconced in shadow but under-lit from the skull in her hand. Each captivating piece tells its own story and some play out a storyline with repeating characters such as the Ronin.
Guweiz Social Media Accounts
Instagram | Facebook | Twitter | DeviantArt
Related Articles
Beautiful Bizarre Art Prize: Check out some of the great Digital Art entries!