Mark your calendars because this weekend Distinction Gallery presents 'Pigments of Imagination', featuring all new works from Heather McKey and Virginie Mazereau. Never short on inspiration, these two new bodies of work captivate and intrigue your artistic whiles. Abundant in magical narratives and brimming with all the wistful ingredients of childhood reverie, join Distinction Gallery in the celebration of 'Pigments of Imagination' this Saturday, November 9th.
The opening reception with Heather and Virginie will include live music, ArtHatch open studios, Laguanitas beer, and BK Cellars wine.
Distinction Gallery was created in 2004 to give beginning and established collectors a venue to purchase high-quality, cutting edge artwork. Distinction has hosted over 160 exhibitions since its inception featuring emerging, mid-career and veteran professional artists. Distinction?s artwork is available for purchase online to clients around the world, and most of our artists are available for commissions. In order to further expand offerings to the community, Distinction converted part of their location to ArtHatch, a non profit organization.
ArtHatch is a 7,000 square foot building, which houses the front gallery; exhibitions changing monthly, "The Alley", featuring over a dozen local artists, "Micro Gallery" – a mini gallery featuring 8 x 8 inch and smaller artworks, the teen studio featuring artwork by 15+ teen artists, 17 artist studios, ranging in size from 150 to 800 square feet, featuring the work of over 20 local artists, ArtHatch Escape Rooms, and coming soon – "The Last Spot" – a Wine, Kombucha, Craft Beer, Mocktail Art Lounge coming soon.

Heather McKey and Virginie Mazereau: 'Pigments of Imagination'
Opening Reception:
November 9, 2019 |6-10pm
Exhibition Dates:
November 9 – December 7, 2019
Distinction Gallery
317 E Grand Ave Escondido, CA 92025
Heather McKey is a traditional acrylic painter, blending her lifelong love of birds with unexpected and striking features.
These fanciful birds are embellished with a variety of shells and botanicals intermingling with feathers and patterns found in nature. Strange and familiar at the same time, the birds are playful and exotic as they strike a pose in their world of dreamy landscapes and seascapes, peering back at their viewers with large, expressive eyes.
Each of Heather's paintings begin on a raw wood panel, the individual grain pattern inspiring the design composition of the plants, water, sky, and land. Her admiration of Martin Johnson Heade and James Audubon continue to influence her vision through every painting, as well as her deep love of The Hudson River School painters.
Although no formal degree, Heather was professionally trained from an early age through longstanding art mentorships. Her childhood was spent under the instruction of artist Judy Nachazel and her adult study followed under the mentorship of Christopher Polentz. Both have had a profound impact on her imagination, technique, and artistic pursuits. Every fantasy bird is patiently and thoughtfully planned and painted with sensitive detail. There is something to look at in every square inch of Heather's paintings. After years exhibiting her award-winning colored pencil art, she now works exclusively in acrylic and paints daily in her home studio in North County San Diego where she lives with her husband, Nick. It gives her much joy to create beauty for collectors to enjoy in homes across the world.
Heather is represented by Distinction Gallery in Escondido, California, USA.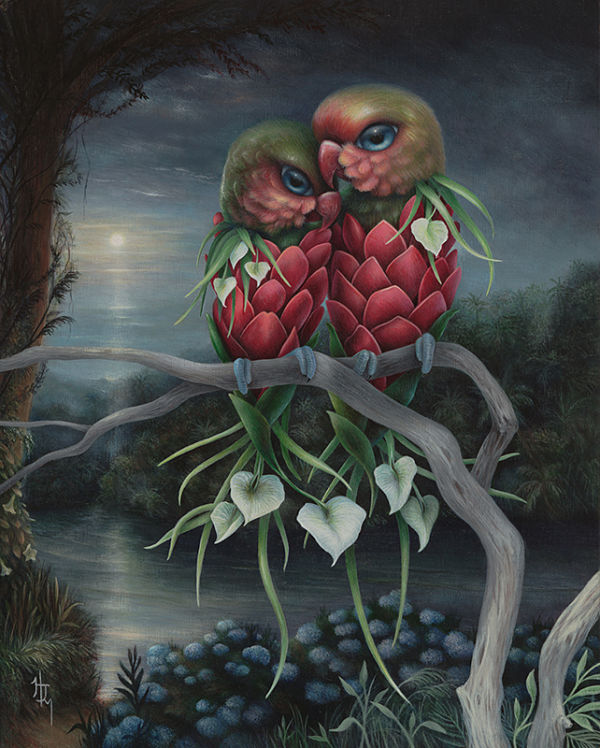 Heather McKey, "Take Me Gingerly"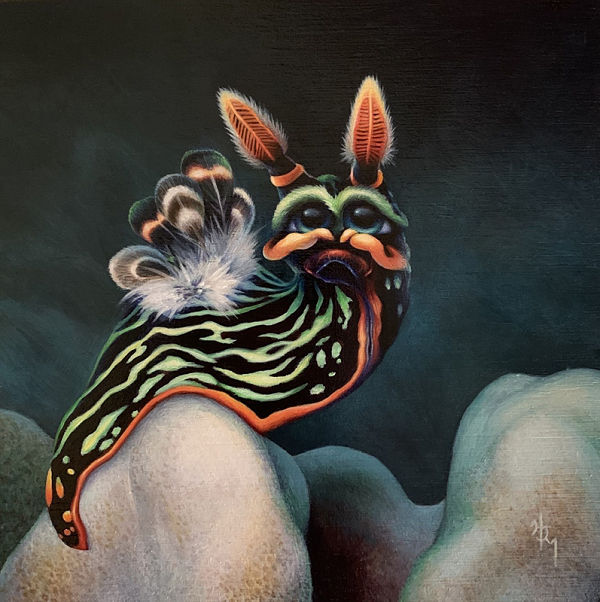 Heather McKey, "Tiny Dancer"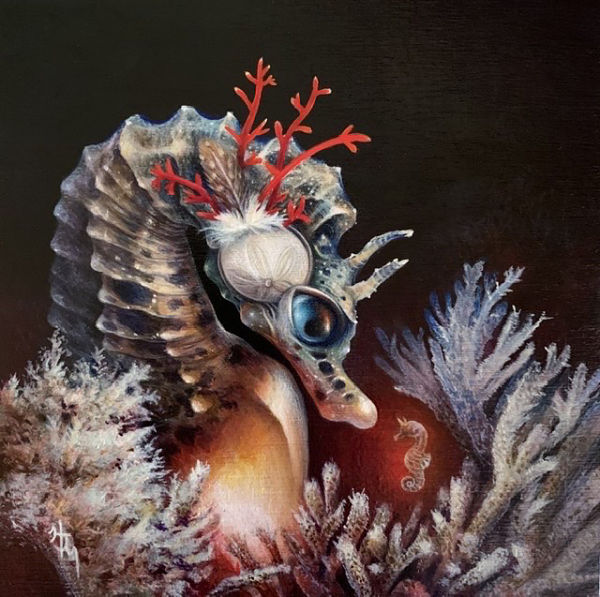 Heather McKey, "Too Small to Ignore"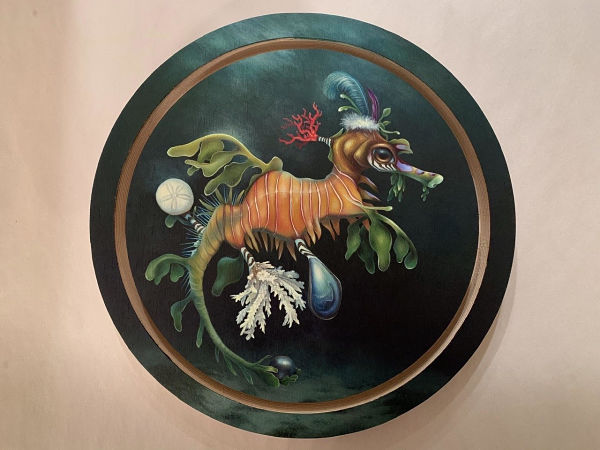 Heather McKey, "Treasure Hunter"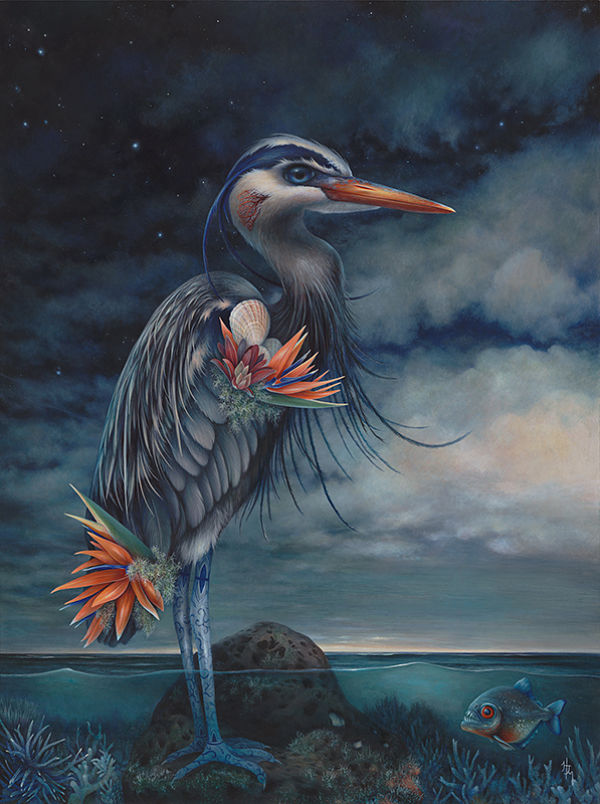 Heather McKey, "When Day Turns to Night"
After a Baccalaureate in Fine Arts and an Interior Designer Degree from ESAG Penninghen in Paris in 1998, my first contract was with an advertising agency to give Malboro Classics flagship stores a total makeover. A year later, I joined with a lot of pride and motivation L'Oreal, the worldwide group of cosmetics to create artwork at a very intense pace for stands and stores. I rapidly realized that no place was left for what is the most important to me: creativity, imagination and personal accomplishment.
It suddenly clicked. My daughter inspires me and let me spread my wings: going back to childhood was obvious. Thus in 2006, I swapped my architectural plans to let my paintbrushes express themselves again and to allow my imagination to have free play.
Pigments, acrylics, pastels and collages are some of the techniques I use to create a sophisticated pictorial board to take us to the heart of a poetic and fantaisist story. For fun, I sometimes include real children's drawings or old posters in my paintings for them to get a second wind. I sometimes tweak the traditional angle of some situations, adopting for instance bird's-eye view to give to the whole an unexpected look and feel! My paintings are picturing animals in weird situations as well as cheeky kids, bringing back childhood memories that we all carry deeply in ourselves.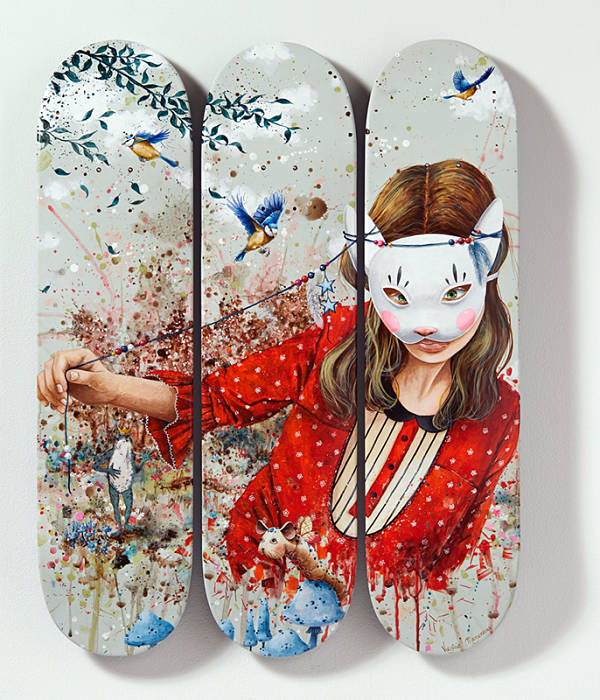 Virginie Mazureau, "Once Upon a Time…"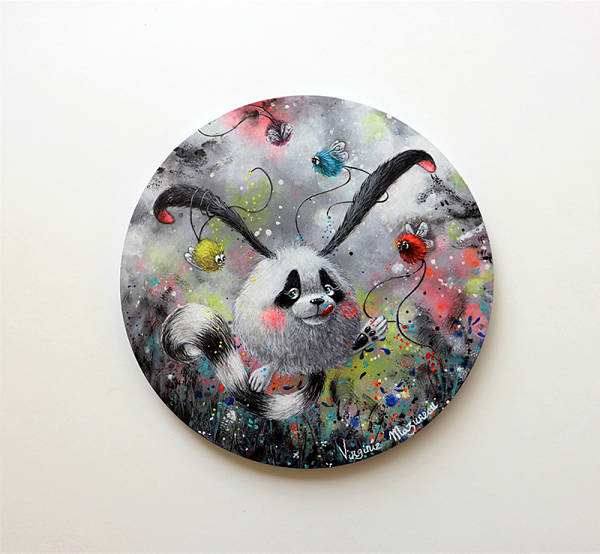 Virginie Mazureau, "Oscar The Sweet Tooth"
Virginie Mazureau, "L'echappee Belle – The Great Escape"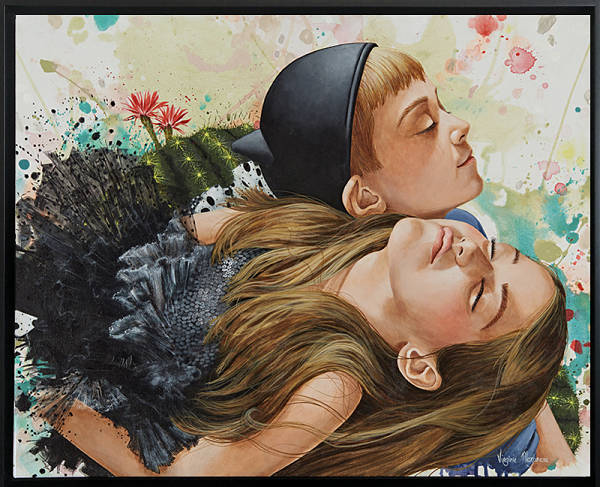 Virginie Mazureau, "The Daydream Believers"
Virginie Mazureau,"The Enigma of The Fish of Light"
Distinction Gallery Social Media Accounts
Interview: Kane Kokaris and an Intriguing Universe of Animals