Dear beautiful and bizarre friends,
Issue 026 of Beautiful Bizarre Magazine with Troy Brooks' incredible colour pencil drawing Cherrybomb on the is on sale now! Grab yourself a copy, and take some time to nurture yourself while you sit back, relax and immerse yourself in the inspiring stories of 40 incredible creatives from across the globe. I hope they inspire your own practice or of course your collections.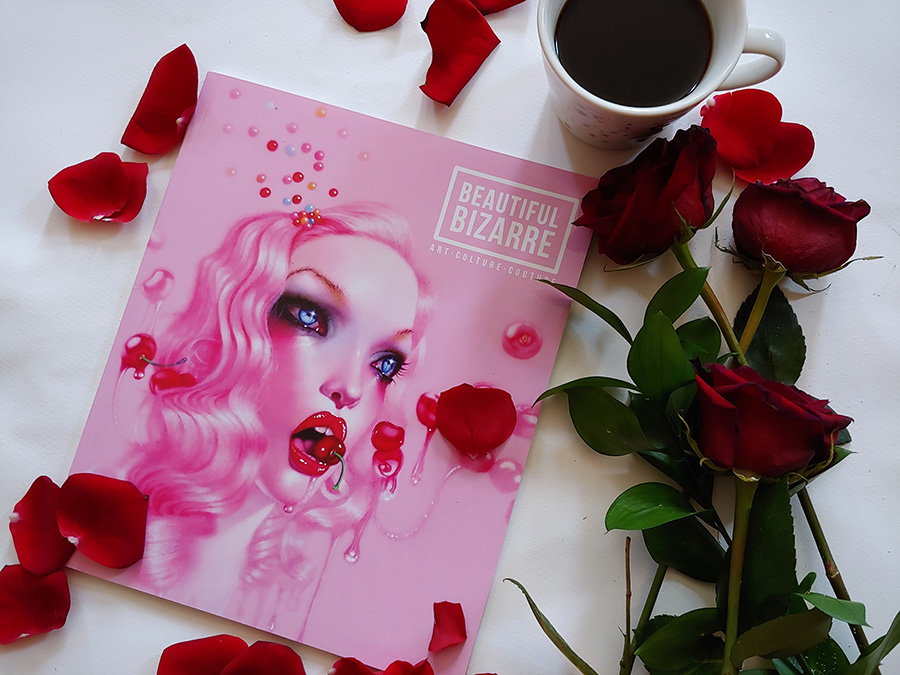 I can't believe that it has been over six years since I first began publishing this independent magazine! Over this time many artists have shared their struggle with me, and Brian Mashburn's interview in this issue reminded me how important the truth is and that it should be told.
The struggles of being an artist
Being a full time artist, when looking from the outside in, can seem quite glamorous: setting your own hours, working from home, doing only what you want/love, living the dream! However in actuality being a full time artist is very challenging. Like any other small business, artists are under a huge amount of pressure to produce and make enough money from their creative product to survive and support themselves. However most emerging and mid-career artists in the current art market are not able to sell their work for particularly high prices. This means they have to say "yes" to all those group shows and solo shows. Produce more, hopefully sell most of them, and make enough to get by. But even if all the works sell, most artists could, as Brian states, "make the same amount of money managing a grocery store or waiting tables."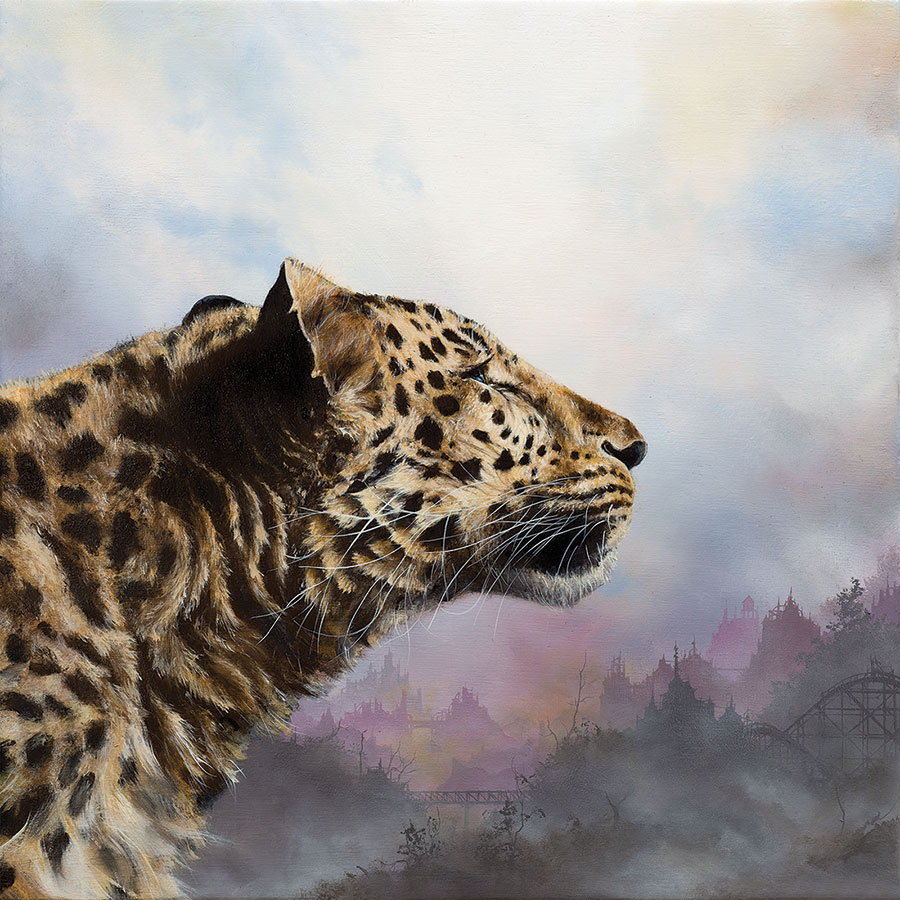 Sharing your creative soul
Artists work very long hours, often seven days a week to produce work. But the life of an artist is not just physically challenging, it is also a mental and emotional roller-coaster. The anxiety that manifests when an artist releases into the world that small part of their heart and soul which they so delicately blend into each new artwork. Will others like it/hate it? How many likes will it get on Instagram? Will the result be validation or humiliation? Then of course the associated depression that often comes with these overwhelming emotions. Being an artist is not always, or sometimes ever, glasses of champagne at sold out openings.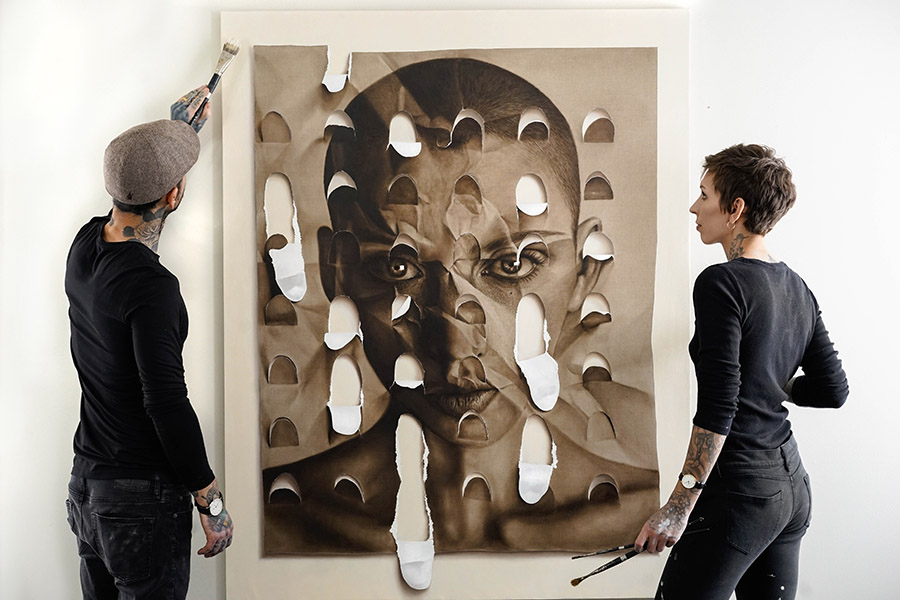 For all those creatives who wish to pursue a life and career in the arts, sharing this with you was not intended to deter you. Because nothing truly special is brought into the world without some pain and struggle. Sharing this is my way of acknowledging that the struggle is real, and my way of expressing my respect for all living artists, I see you, I hear you and I appreciate your struggle! So as you start to consider what you would like to buy your loved ones for Christmas this year, please forget mass made fashion, and boring gadgets. Buy your loved one something truly unique for Christmas – buy them an original artwork! And of course a print subscription to Beautiful Bizarre Magazine. By doing so you are supporting the arts and artists you love.
So please sit back, put your feet up and enjoy some non-screen time as you immerse yourself in the unique and fascinating stories of over 40 creatives from across the globe.
Much Love xo

Danijela Krha Purssey, Editor in Chief
Connect with me on Instagram @danijelakrhapurssey
Feature image: by Issue 26 featured artist Roberto Ferri.