Autumn is in the air! The days begin to grow shorter and there is a crispness on the wind. Trees shed their vibrant summer greens and begin to glow with warm reds, yellows and oranges. It's the perfect season to crack open a copy of Shakespeare's A Midsummer Night's Dream, adorn your fairy wings and embrace the magic of the fae court. Immerse yourself in autumnal celebrations in 'Titania's Ball', the Shakespearean inspired group exhibition curated by Jessica Libor and in collaboration with Era Contemporary.
About Titania's Ball//
Swirling gossamer fabrics made of cobwebs glitter in the moonlight as the fairies dance under dew-dropped foliage. The moths and fireflies come out to play, and the alluring sounds of pan-pipes are heard in the groves now glittering with the dust of Titania's court. For the Queen of the Fairies herself is hosting a ball, and you are invited! Inspired by William Shakespeare's A Midsummer Night's Dream, 'Titania's Ball' is an group exhibition featuring over 30 incredible 2-D artists including Lucas Bononi, Teresa Oaxaca, Kerry Dunn, Jessica Libor, Steven Assael, Kristy Gordon and many more! The grand opening of this exhibition was held in person for one night only at Tyler Arboretum on Thursday October 5th 2023. However, Titania's celebrations continue as the exhibition is now available online up until 31st December 2023.
Exhibition Dates: October 5, 2023 – December 31, 2023
To see all the works in Titania's Ball and browse available works, click here.
About Jessica Libor//
Titania's Ball is being curated by Jessica Libor, MFA, an award winning artist and specialist in the field of historical fairy tales and folk tales. Libor is a painter who works with oil and gold & silver leaf in the Philadelphia, PA area and in her spare time devotes herself to the scholarly study of fairy tales and folk tales, and their historical importance to society. Libor is also the host of the Inspired Painter Podcast, which is in the top 10% of most listened to podcasts on Spotify. Her work has been exhibited in numerous museums across the country, including the Louisiana Art and Science Museum, the Wausau Museum of Contemporary Art, the Philadelphia Seaport Museum, and more. She has been featured multiple times in Beautiful Bizarre, American Art Collector, Create! Magazine, Philadelphia Style, and many more.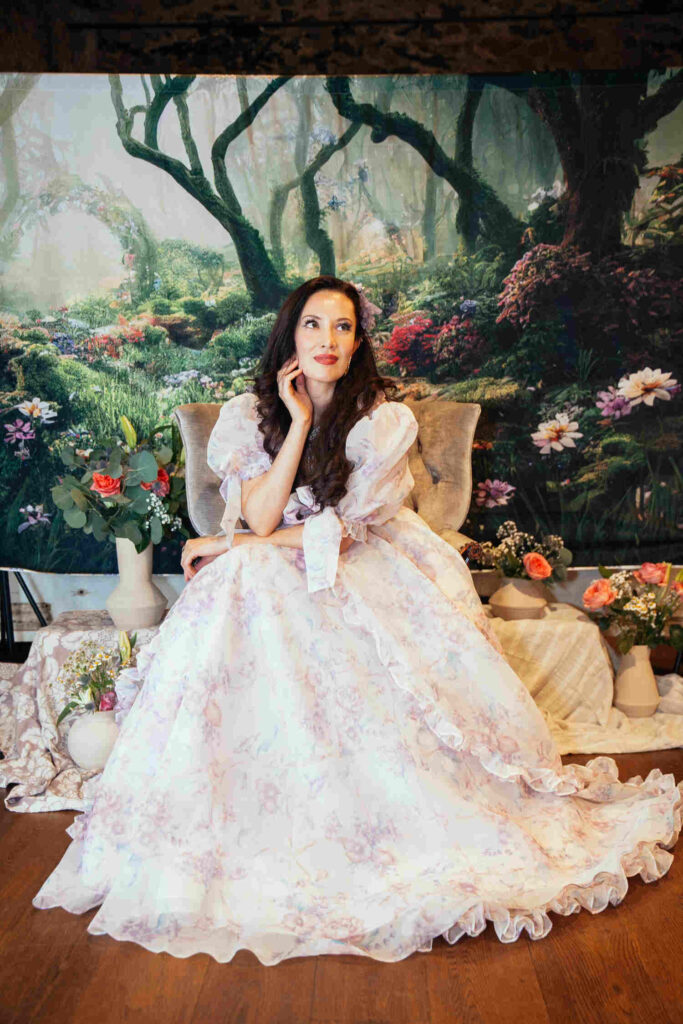 About Era Contemporary//
Era Contemporary started as an idea back in 2016 when they began curating small exhibitions with like minded artists. Their exhibitions began popping up in alternative spaces including country clubs, parks, warehouses, department stores, abandoned spaces and real estate listings. Era Contemporary have gradually grown bigger and more and their more recent group shows have been held in galleries in Philadelphia and New York City and they offer both in person and online exhibitions.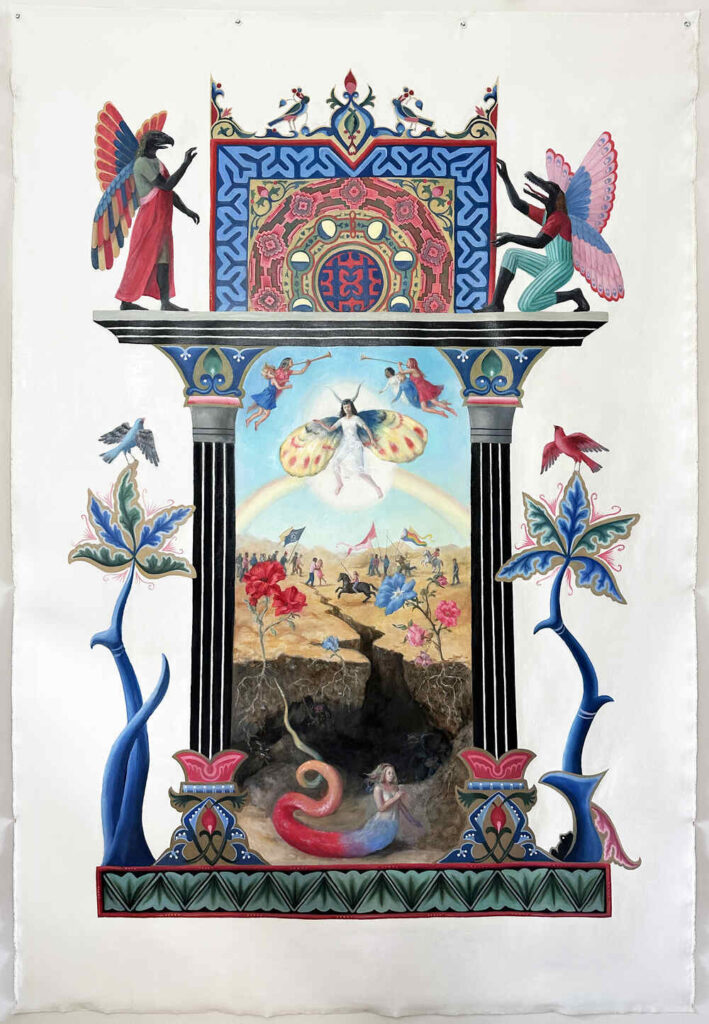 Exclusive Interview with Jessica Libor
It's always so exciting to open a new exhibition and finally have all your hard work pay off! How are you feeling now 'Titania's Ball' is here?
I am feeling excited! It's thrilling to receive the artwork as it is delivered, and see each piece in person. Every artwork adds a puzzle piece to the whole picture of the magical exhibition. I am also really grateful to all the amazing artists who have participated in the show. These are artists I looked up to while I was in art school, so it is a dream come true to be exhibiting alongside them. I'm also feeling curious as to how people will show up to the opening — it's "costumes encouraged" so I feel like that adds another dynamic to the whole show. I'm also really looking forward to the harpist performing.
"Titania's Ball" is inspired by Shakespeare's A Midsummer Night's Dream. What drew you to creating an exhibition around this theme?
I have always loved the play for its magical fairyland, mischief, royalty and tales of enchanted love. When I was 12, my sister and I created an abridged version of "A Midsummer Night's Dream" and performed it with neighborhood kids in our family's barn. We sewed our own costumes, made a donkey head out of paper mache, and tickets to see our performance were $1. Everyone played multiple parts, and I remember mine were Hermia and Queen Titania, as they never shared a scene. It was a hilarious, creative, memorable thing we did and it cemented in my childhood memory a love for the play.
There have also been many film adaptations of the play that are just visually delightful. I was always quite captivated by Queen Titania: she seemed like such a powerful figure, even though she was so ethereal. The descriptions of dewdrops and cobwebs were so visually enchanting, as well as her whole fairy court. All of it lends itself to visual art. I got the idea while meditating and hiking in the woods. What if Queen Titania hosted a ball? What would that even look like? As I was surrounded by the forest, the name of the exhibition floated into my mind. As first I thought it might be too silly, but after juggling a few other options, Titania's Ball just was so striking, and has never been done before. The artists involved seemed to be very inspired by the theme as well!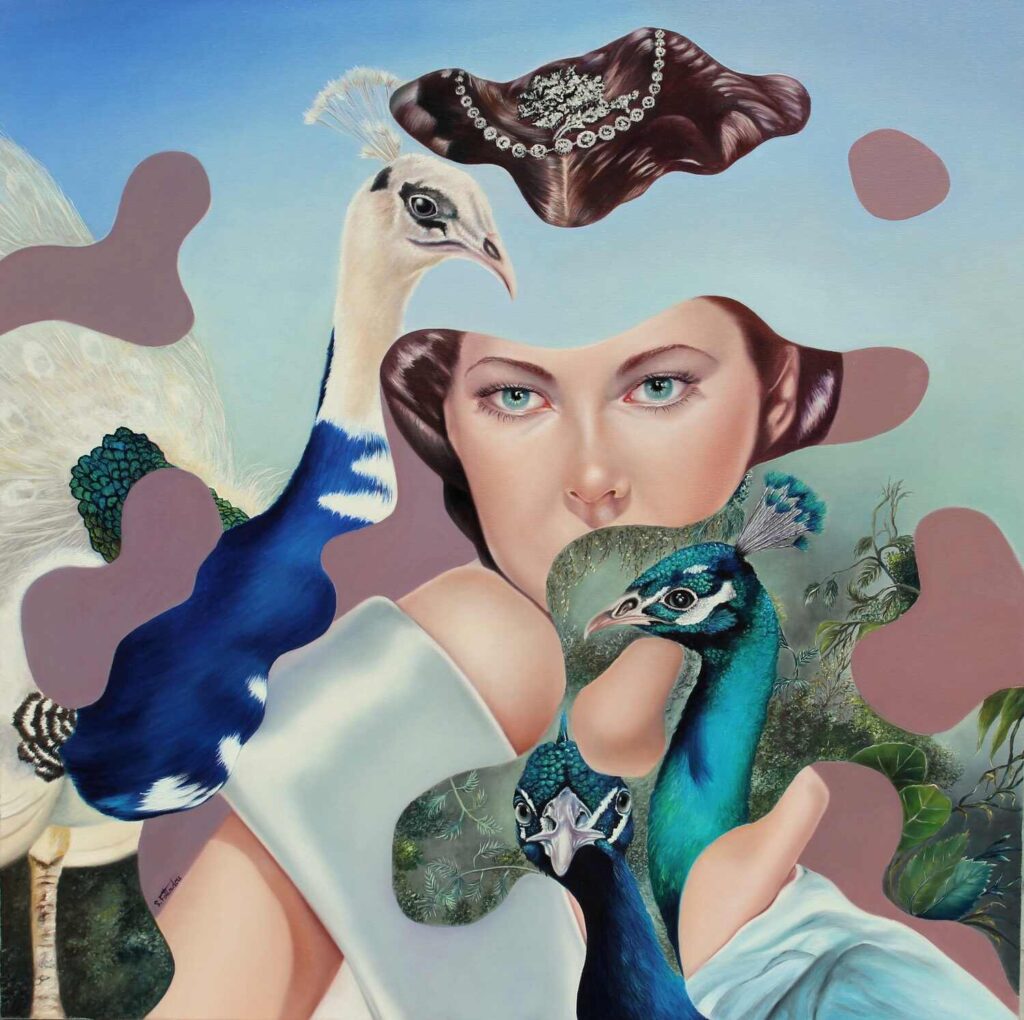 You have chosen a gorgeous venue to hold the grand opening of the exhibition. It ties everything together and really adds that extra bit of magic! Did you have this venue in mind from the start or did it come later?
Yes, I had this venue in mind when I thought of the exhibition. Tyler Arboretum is such a gorgeous space of preserved land, carefully protected and cultivated, much like a fairyland. We will be hosting the art show in their antique restored barn, but with activities such as fire pits, food stations and photo ops outside as well.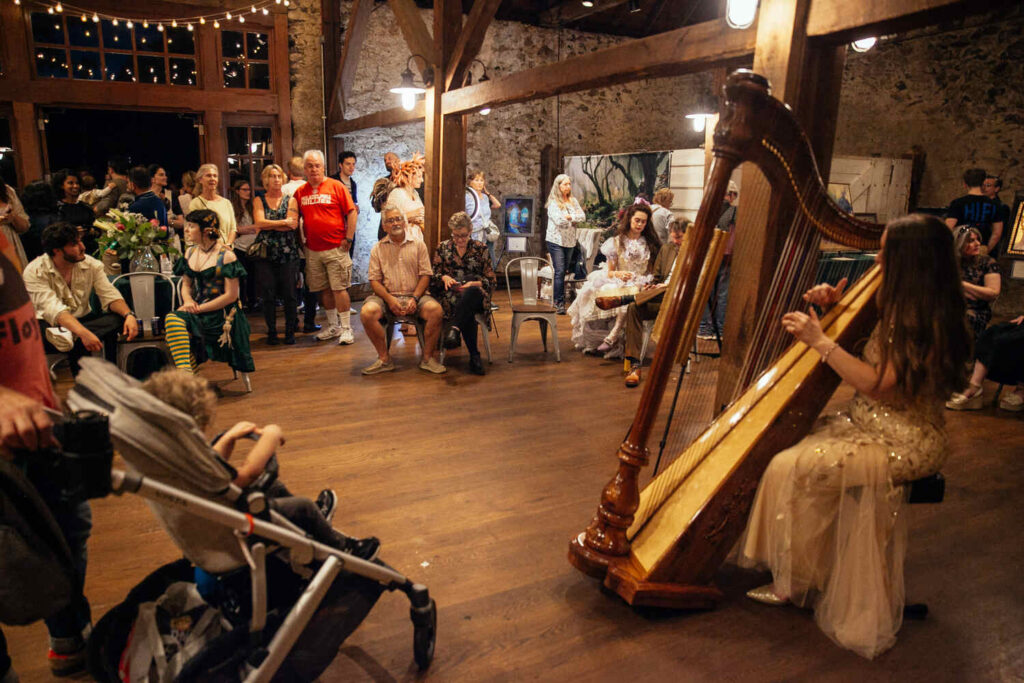 How has it been working on this exhibition, not only working with other artists but also on the curation side of things?
It has flowed very naturally. I think people are quite intrigued by the title. I also carefully curated the show to give more weight to the idea of fairyland. These are not the childhood version of fairies, these are powerful women, ethereal landscapes, and strange visions of longing and love that I hope will touch all who see them.
What do you hope those who attend 'Titania's Ball' can take away with them after visiting?
I hope they have fun, first and foremost. I also hope they are able to wonder at the vision and technique of the artist's work displayed. The craftsmanship of the artists involved is incredible, and when we see incredible things, it elevates us to explore what might be possible within us. I also hope all those who attend are able to relax and feel like they have stepped into fairyland for one night.
What do you feel you have learned/gained from working on and curating 'Titania's Ball'?
I have learned a lot about the Victorian fairy painters like John Simmons, Richard Dadd, John Anster Fitzgerald and Richard Doyle. These paintings are so strangely compelling because they actually took fairy painting seriously, creating magnificent compositions utilizing fully fleshed out values and details that added a gravity to an otherwise whimsical subject matter.
I have also learned that it is the artist that makes the painting what it is, not the subject matter, and have felt more confident in adding more daring and playful touches to my own paintings. A good example is the small painting I made for the show, "Titiania," in which I gave the figure wings. It has helped me see the magic in the every day.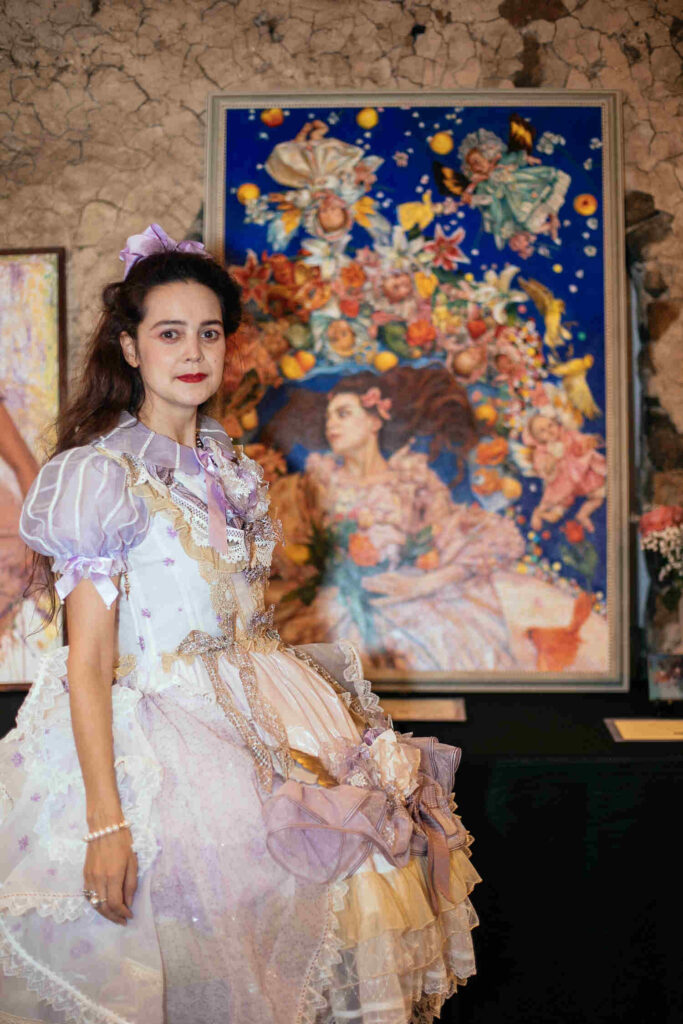 Full roster of artists in Titania's Ball //
Alayne Sahar, Anna Toberman, Ariane Kamps, Arthur Haywood, Astrid Gaszynski, Berk Gunay, Brad Kunkle, Carrie Barcomb, Erik Koeppel, Jen Bowen, Jessica Libor, John Murdoch, Kate Faulk, Kerry Dunn, Kristy Gordon, Kristin Eisenbraun, Lisa Stock, Lizzie Sweetie, Luis Alvarez Roure, Madelyn Taylor, Megan Schaugaard, Noel Yheaulon, Olivia Leona Roberts, Patricia Watwood, Rina Kim, Scott Woyak, Sofia Fotiadou, Stephanie Freese, Steven Assael, Teresa Oaxaca, Wendy Wagner and Zara Kand
Jessica Libor Social Media Accounts
Website | Instagram | Facebook
Era Contemporary Social Media Accounts