'Gaia Reborn' is a call to action! The time for change is now!
To ensure we leave the next generation & those that follow a vibrant, living planet.
After curating seven successful exhibitions in Australia, Japan, and the USA, Beautiful Bizarre Magazine is thrilled collaborate with Yasha Young, Executive Director of the Urban Nation Museum for Urban Contemporary Art in Berlin, to bring you something truly special! The Beautiful Bizarre Magazine debut museum exhibition, Gaia Reborn: A Future Utopia will feature over 50 of the world's best artists in contemporary representational art across all styles and traditional mediums, which will individually and collectively bring to life an incredibly important theme – the conservation of our planet!
"Artists are society's visionaries, so it is our hope that through this collection of work we can inspire thought, discussion, and a deeper connection with the earth. Only if we as a society once again truly value and respect Gaia, our Mother Earth, can we create a future utopia, one in which all of her creatures can thrive. Thus ensuring we leave the next generation and those that follow a vibrant, living planet." – Danijela Krha Purssey, Co-Founder and Editor-in-Chief of Beautiful Bizarre Magazine.
The Gaia Reborn: A Future Utopia opening reception at Urban Nation will be a truly immersive experience, including a haunting operatic performance by Roxanna Walitzki. The space will be transformed with a luscious abundance of greenery, the smell of wood chips will delight the senses. A huge living tree will invite you into the main room while rich dark walls will cocoon and beautifully showcase the deeply evocative artwork.
Gaia Reborn: A Future Utopia
Opening Reception:
Saturday, May 11, 2019 | 6:30-10:30pm
Multiple artists, along with Beautiful Bizarre Magazine Co-Founders and staff will be in attendance.
Exhibition Dates:
May 11 – July 10, 2019
Urban Nation Museum of Urban Art: Project M/14
Project M Production Office, Bülowstraße 97, 10783 Berlin. Germany
For pricing and to inquire about any of the works, please email
Beautiful Bizarre Magazine Editor-in-Chief, Danijela Krha Purssey, [email protected]
For more details, videos, WIPs etc follow the Facebook Event page:
Gaia Reborn: A Future Utopia at Project M, Urban Nation
Exhibiting Artists:
Amy Sol, Audrey Kawasaki, Brian Viveros, Caia Koopman, Calvin Ma, Chris Berens, Ciou, Crystal Morey, Dilka Bear, Ellen Jewett, Erika Sanada, Ewa Prończuk-Kuziak, Fin Dac [Mural], Forest Rogers, Hannah Yata, Kelogsloops, Jana Brike, Jasmine Becket Griffith, Jean Pierre Arboleda, Jessica Dalva, Joel Rea, Johnson Tsang, J Louis, Julie Filipenko, Juliette Clovis, Kate MacDowell, Kazuki Takamatsu, Kevin Peterson, Kisung Koh, Laura Colors, Lori Nelson, Lucy Hardie, Mab Graves, Marie Larkin, Miho Hirano, Nadezda, Naoto Hattori, Natalia Fabia, Olga Esther, ONEQ, Peca, Rebecca Leveille, Redd Walitzki, Richard Ahnert, Rose Freymuth-Frazier, Sarah Joncas, Sarah Louise Davey, Scott Musgrove, CRAWW, Tom Bagshaw, Tom Christophersen, Tran Nguyen, Troy Brooks, Miss Van, Vipoo, Yousuke Kawashima
We are now delighted to reveal below a small selection of the 50+ works, which will be on view at Project M, Urban Nation from 11 May – Enjoy!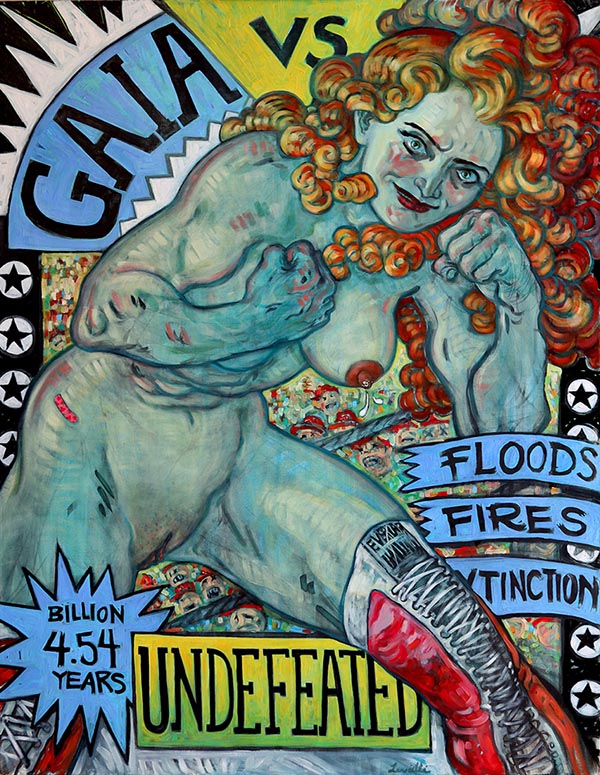 Rebecca Leveille
"The Champion", 2019. Oil on canvas, 42″ x 57.5″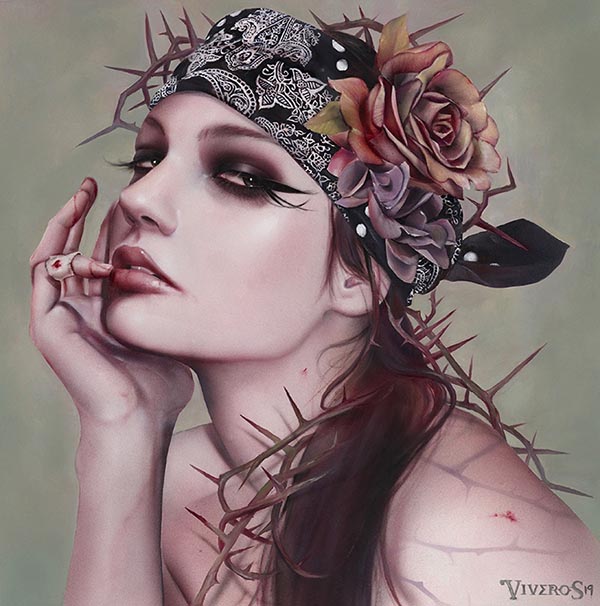 Brian Viveros
"MOTHER", 2019. Oil, acrylic on panel, 12" x 12"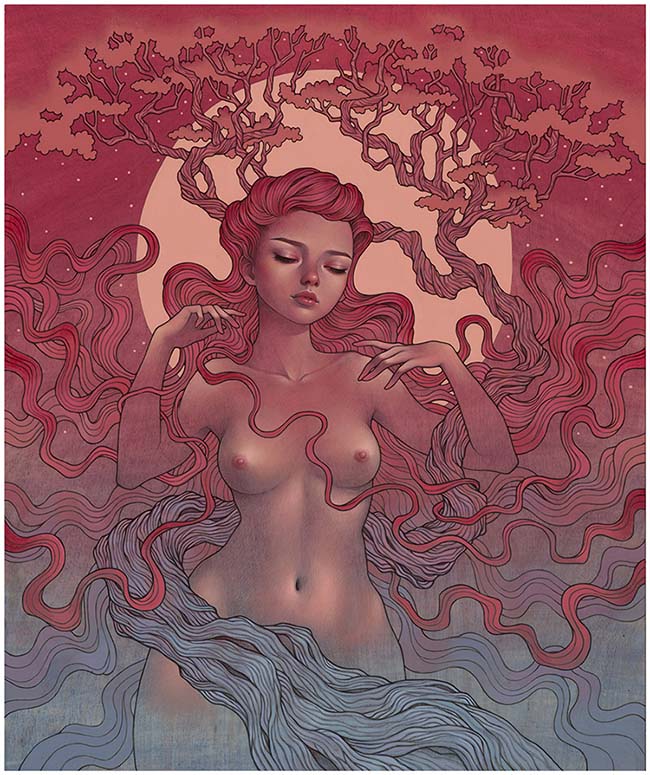 Audrey Kawasaki
"To Be Yours", 2019. Acrylic and graphite on wood panel, 20″ x 24″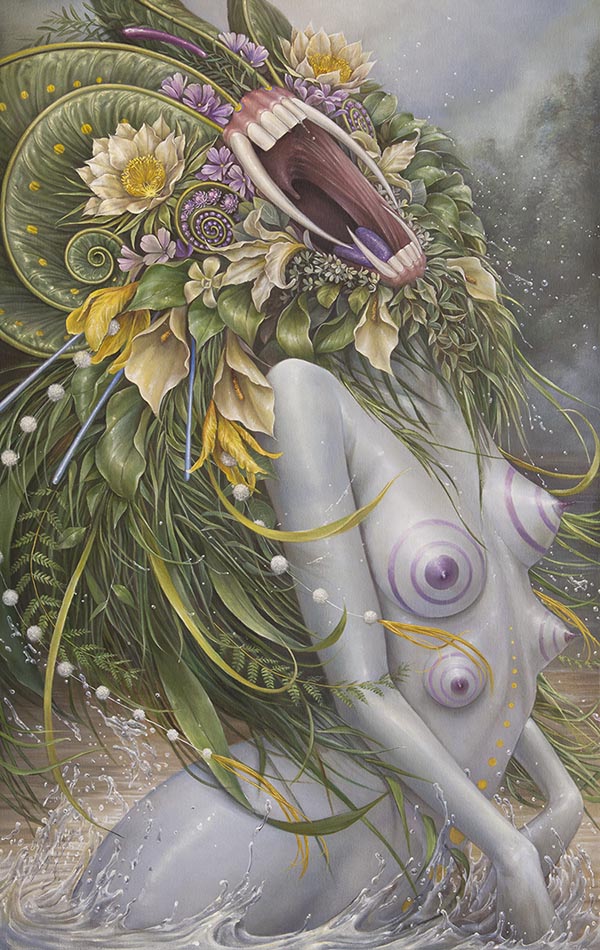 Hannah Yata
"Loch", 2019. Oil on canvas, 23″ x 36″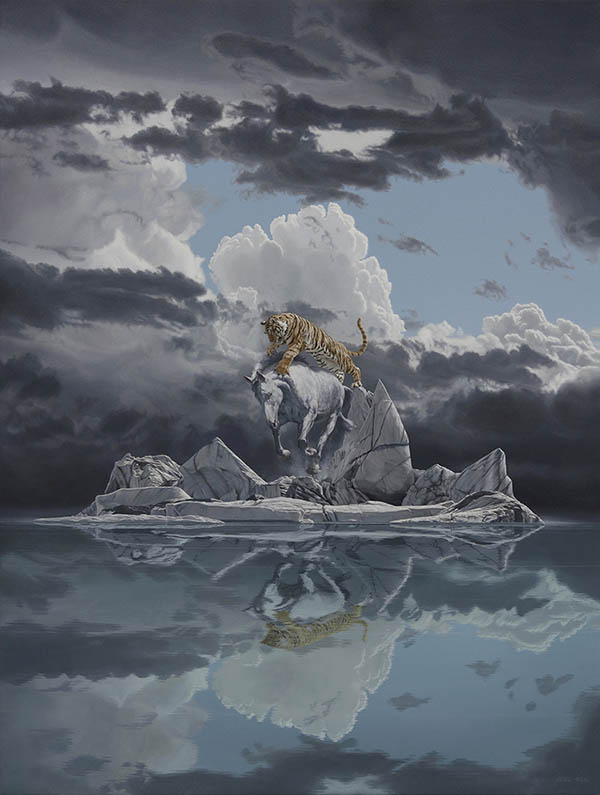 Joel Rea
"Natural History", 2019. Oil on canvas, stretched on wooden frame, 122cm x 92cm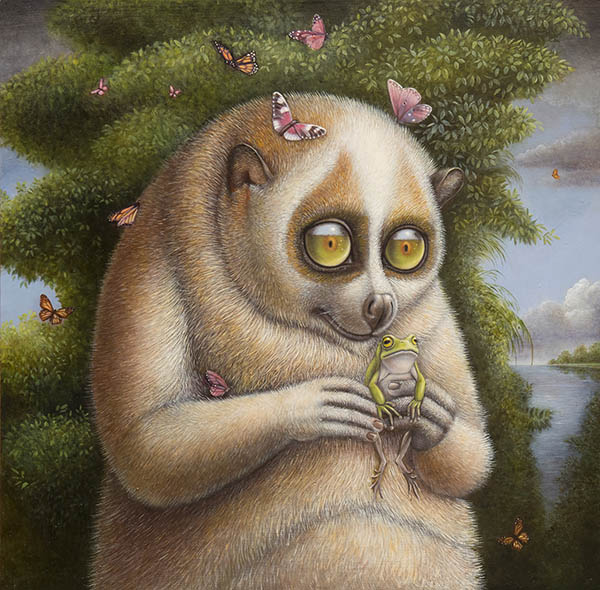 Jean Pierre Arboleda
"Belonging", 2019. Oil on wood, 12″ x 12″
Crystal Morey
"Coexistence", 2019. Ceramic with cold finish, 15cm x 20cm x 20cm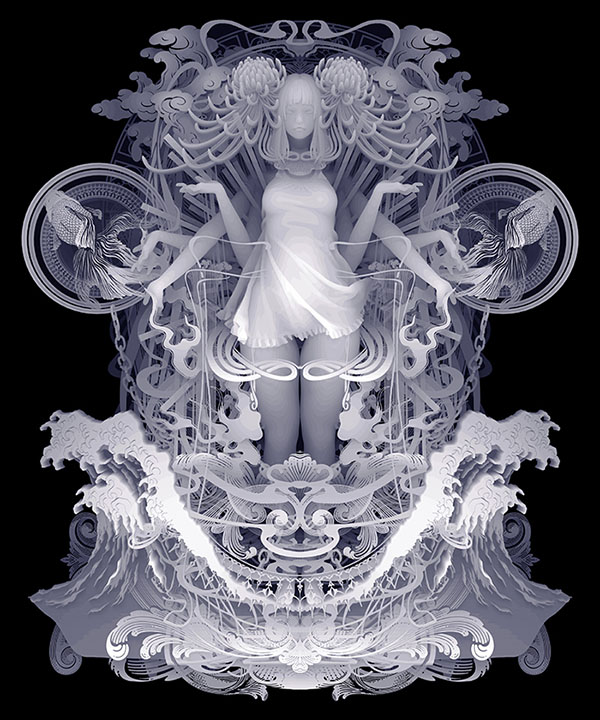 Kazuki Takamatsu
"The Choices for the freedom", 2019. Acrylic, acrylic gouache, and giclee on tarpaulin, 72.7cm x 60.9cm
Rose Freymuth-Frazier
"Survivors", 2019. Oil on linen, 32″ x 50″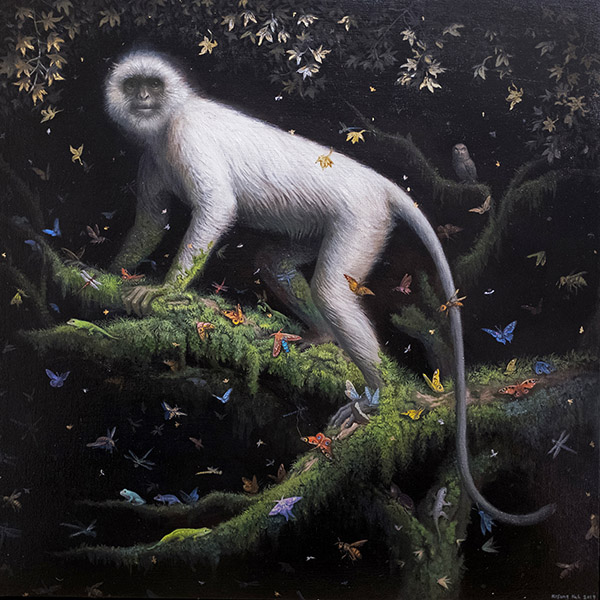 Kisung Koh
"The Giving Tree", 2019. Oil on wood. 14″ x 14″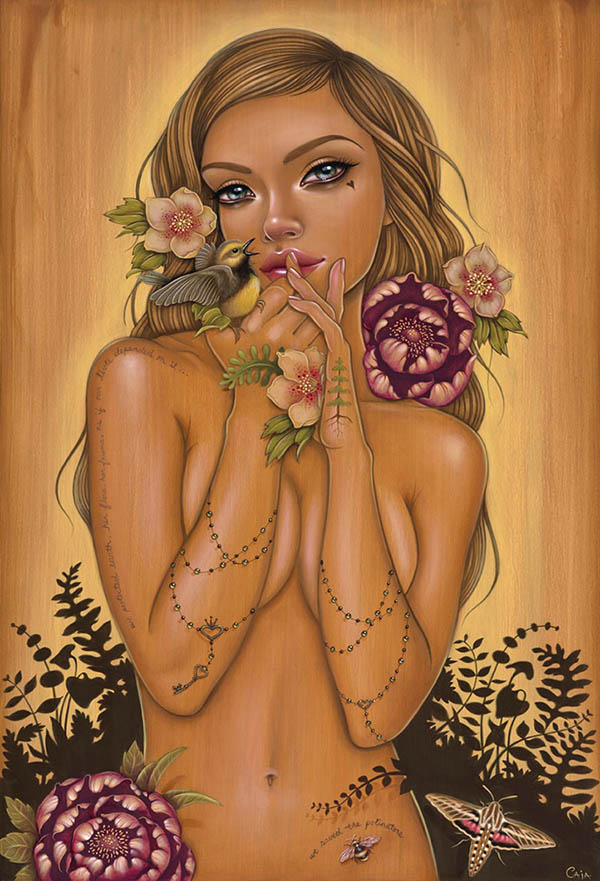 Caia Koopman
"As if our lives depended on it", 2019. Acrylic on wood panel, 14.5" x 21.5″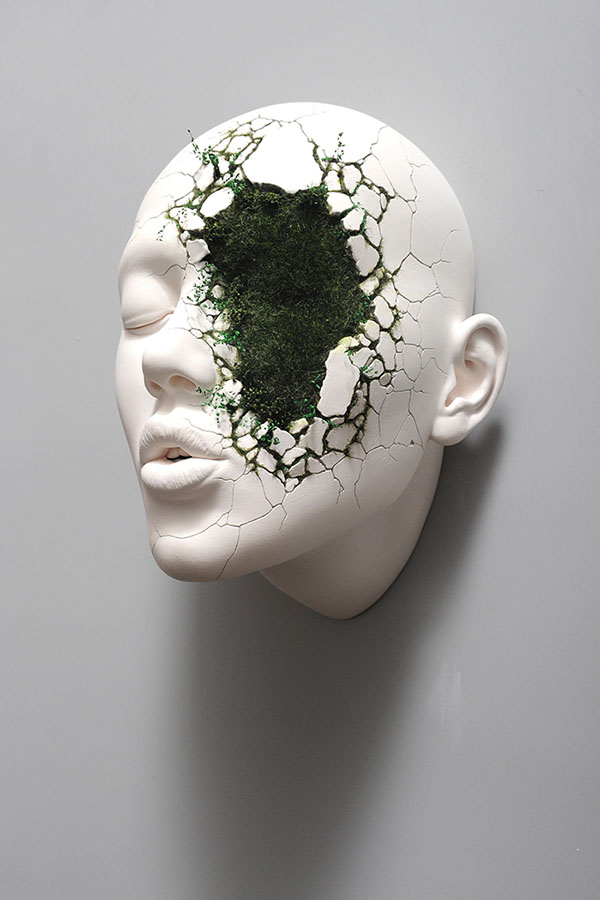 Johnson Tsang
"Healing in Progress", 2019, Porcelain and Artificial grass, 28cm x 21cm x 16cm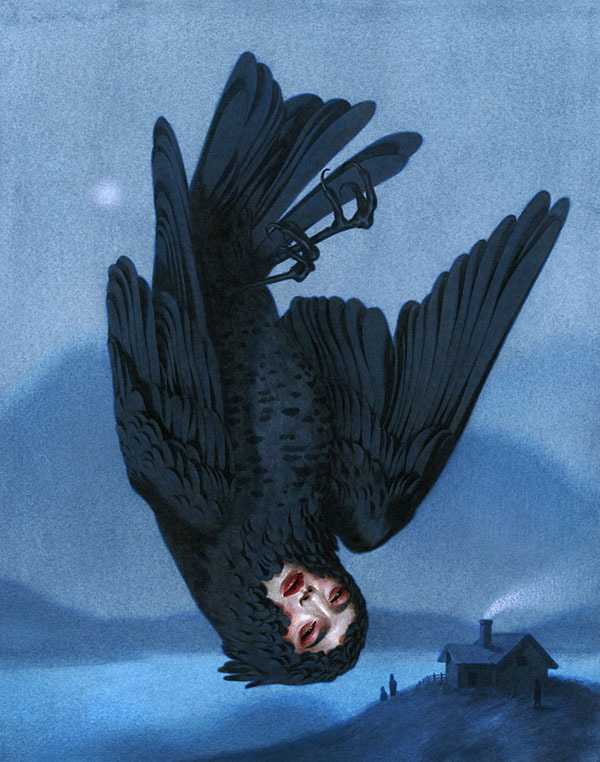 Tran Nguyen
"In the Dead of the Night", 2019. Acrylic and coloured pencil on watercolor paper, 11″ x 14″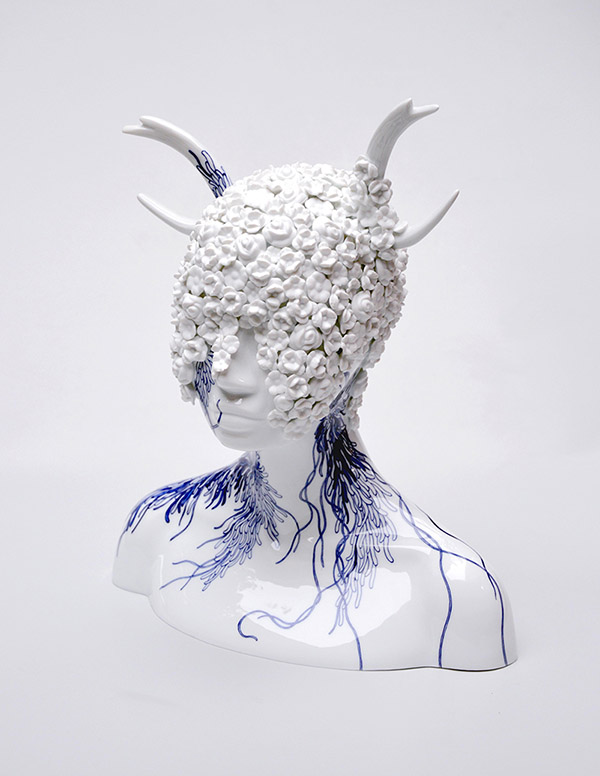 Juliette Clovis
"Platycerium", 2018. Limoges porcelain – Enamel and biscuit, Inlaze blue cobalt hand-painted, H16.5″ x L14″ x D10″