2019 has been a year to remember for the Natural Cannabis Company. Having received more entries than ever before from over 100 countries, this year's High Art competition has blown away the Natural Cannabis Company team. "This year was a nerve-wracking, but incredible experience." Explains Noa Commendador, Art Director at the Natural Cannabis Company. "We are always trying to reach more artists in more countries around the world, and it was daunting to imagine getting more than the 84 countries [their current record] represented last year. Our team really dug in with some good old-fashioned personal outreach, and it really seemed to pay off! We received over 4,000 entries from 129 countries this year, and on top of that, the artists really stepped it up! Needless to say, it's been a stressful journey to narrow down the top 5."
It is true that this year marks a significant turn in both quality and quantity of entries, signifying a rise in the popularity of High Art internationally. The contest, now in its fifth year, helps to spread the mesmerising and highly creative art produced as a result of cannabis, as well as the cannabis stories surrounding the pieces. (It is worth noting however that while this is a focus, it is not compulsory for artists submitting to have been affected by this psychotropic drug.)
Celebrating the unique experiences of different artists around the world, each Finalist – and the Winner – can enjoy their artwork adorning many of the Natural Cannabis packages, as well as their artist stories being shared. "One of the top [previous] finalists shared their story about how consuming cannabis actually helps him overcome aspects of his colour blindness. It was one of those moments that really made me appreciate the many benefits of the plant. I was also blown away by another artist's wish to donate the entire grand-prize sum to charity should they win just because they wanted to carry on the positivity he felt that High Art represents. This blew me away. It's nice to know there are so many good people out there!"
With this in mind, we are excited to share the top 5 artists of this year's High Art 2019.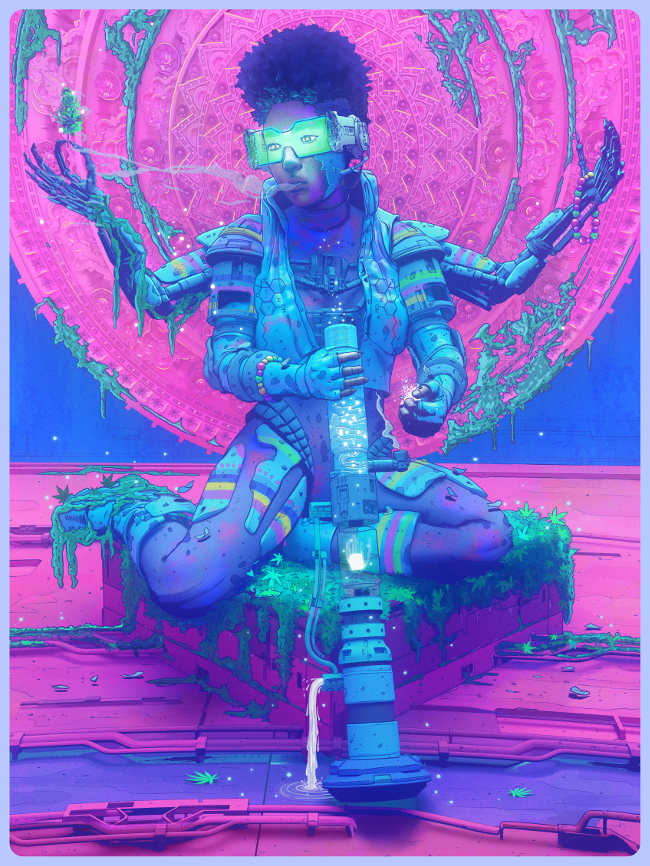 1st place: Winner of US$25,000.

XSULLO: Adjoin
Nick Sullo, also known as xsullo, crafts techno-dystopic works that move between analog and digital approaches. Touches of surrealism and a distinct color palette blend with Sullo's tight linework, reminiscent of Moebius, techno-punk anime, or artists within the Heavy Metal roster. The artist often works abstractions into the pieces that resemble both digital glitches and painterly touches.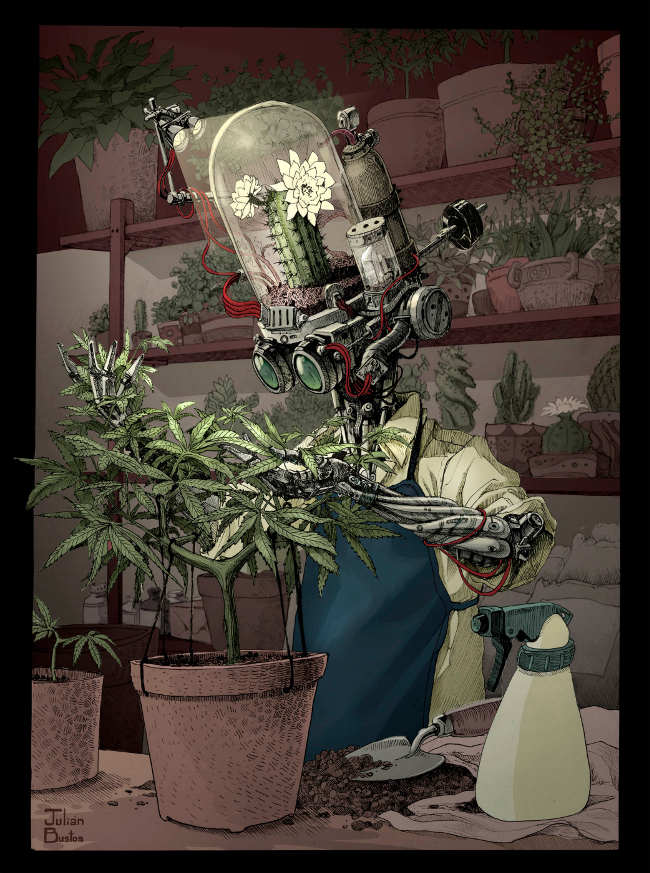 2nd place: Winner of US$5,000.
Julian Bustos: The Spirit That Loved A Plant
Argentinian artist Julian Bustos spends his time teaching art classes, illustrating school manuals, and occasional freelance work. He enjoys working with many mediums including oil, photography, watercolor, digital, and ceramics.
3rd place: Winner of US$2,500.
Locust: The Thinker
My name is Locust, I am an Apache artist from San Francisco. I am a full time artist, I do paintings, murals, and digital art. My art tends to focus on the metaphysical and the absurd.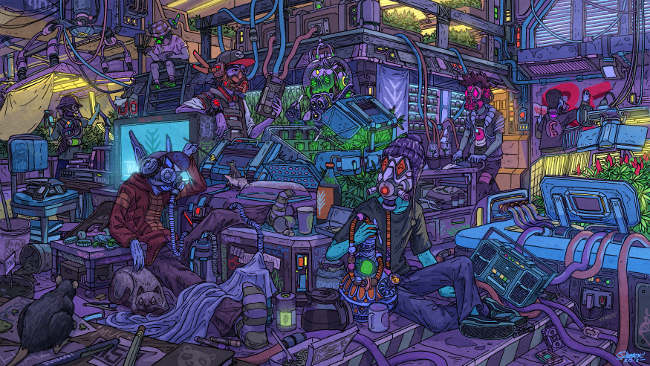 4th place:
QWARK: Old Earth Headquarters
Qwark (artist name) is a self-taught illustrator based in the Philippines specializing in digital painting and mural work. His visual style is made up of vivid lines and detail, sporting a contrasting array of elements derived from subcultures such as cyberpunk, steampunk and even fantasy RPG; his characters are stirred into his own interpretations of infinite parallel universes and make-believe worlds of sci-fi whim and wonder. Qwark's inspirations lie within three fundamental sources: Video Games, Street Art and Cannabis – as it helps with his creative process due to his inherent colorblindness. Today Qwark works as a freelance artist illustrating board games and, together with his crew, giving the city streets some colour every chance he gets the spare time.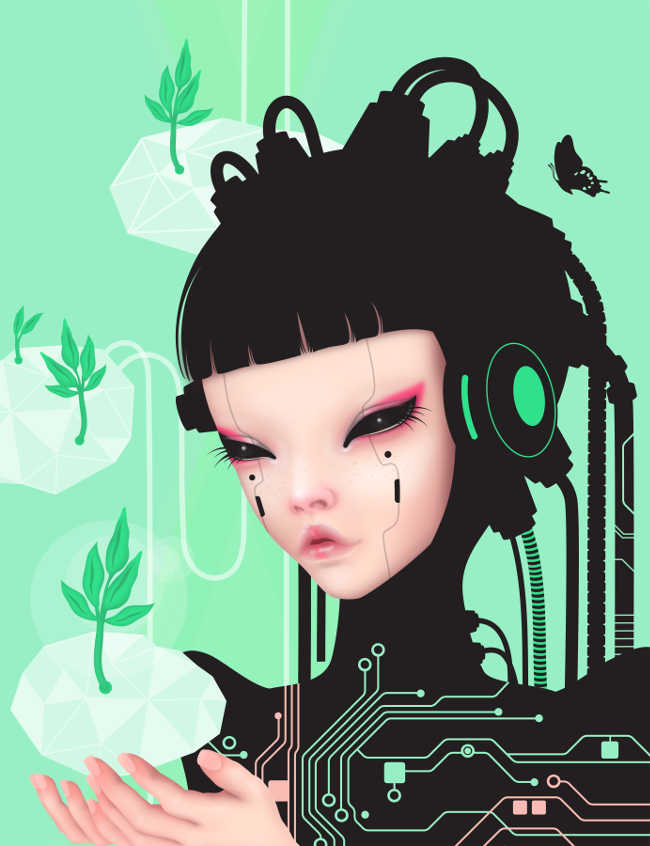 5th place:
Anne Martwijit: AI
I'm a digital artist based in Bangkok, Thailand. Witches, fairies, mythologies and magic are inspirations for me to create my mysterious characters.
So, were there any surprises along the way with High Art 2019? "I think what surprises me the most each year is the High Artist community. We have the incredible honour to follow the growth of artists every year, and to hear their stories evolve along the way." Noa says. "I loved to hear this year that we inspired some artists to have the courage to pursue their art as a career and really follow their passion for the first time. It's incredible to know that our contest can change people's lives!"
The First Prize Winner of 2019 will receive US$25,000 in prize money, US$10,000 of which will be donated to a non-profit organisation from a shortlist created by The Natural Cannabis Company. "Artists have used the prize money to open studios and pay for school tuition. I am proud to be a part of something that promotes creativity and positivity in the world. It's also wonderful to know that $10,000 goes to an international charity! We try to display High Art anywhere we can. Each of our "cannabis galleries" in California; OrganiCann in Santa Rosa, MendoCann in Hopland, and Oakland Organics in Oakland, all have High Art displayed on nearly every wall. We also display High Art at our gallery, Gallery 105, in Santa Rosa, California. Throughout the year, we also attend street fairs and festivals throughout the country to spread artists' stories and works."
With Finalists and the Winner's artwork and stories being read and seen by purchasers of the NC products, as well as being promoted around the world, High Art is a truly special contest. Watch this space for the unveiling of the overall winner… unveiled soon!
For more information on High Art 2019 and The Natural Cannabis Company, you can head over to their website. In the meantime, enjoy some more of this year's entries via a selection of the Top 20 artists below: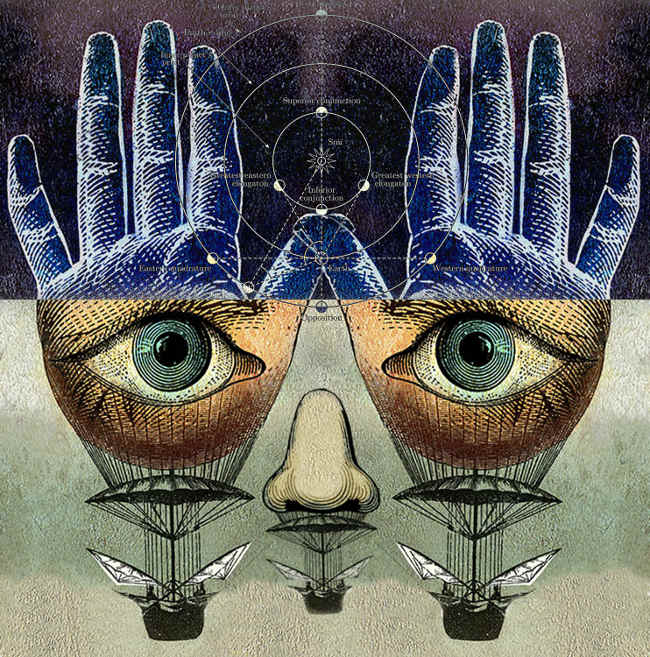 Anthony Freda – Privacy
Chaka Taylor – Inner Workings
Ken Vallario – The Neurotic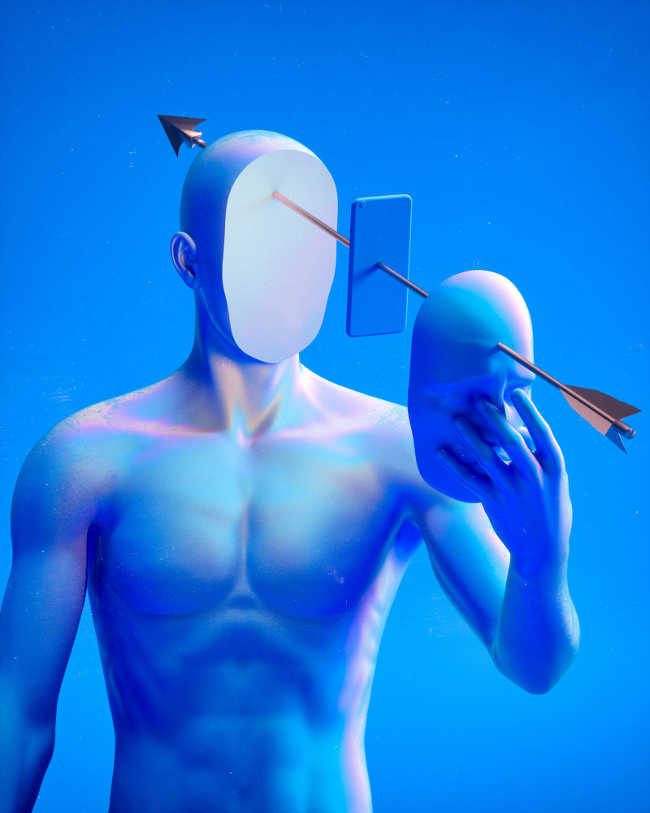 Auguste Lefou – Invisible War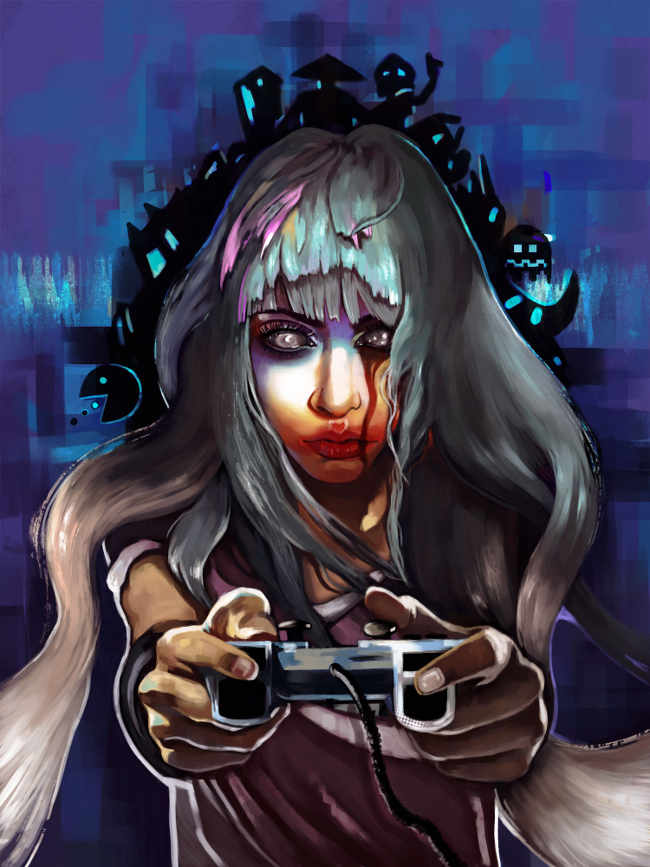 Lauren Altman – Viral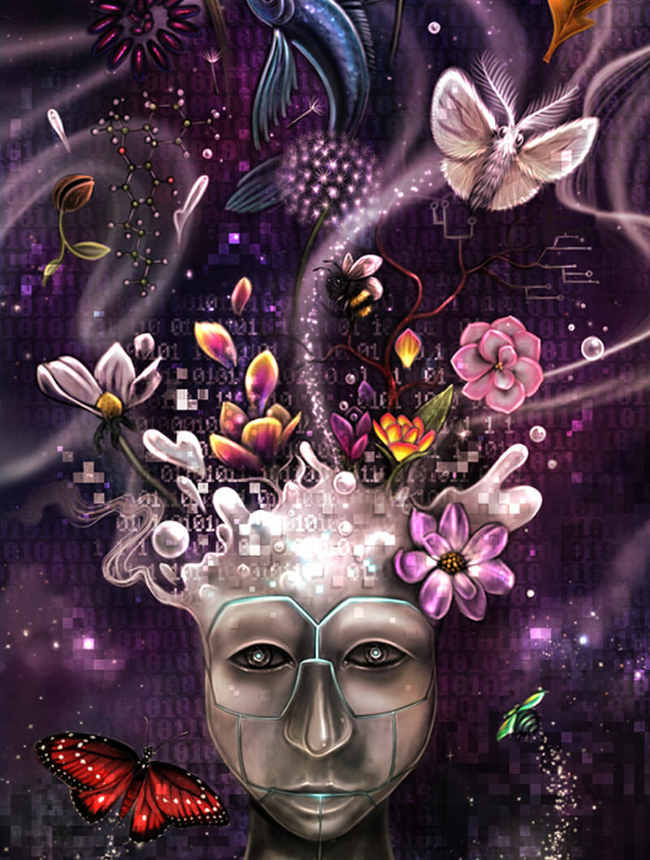 Melissa Renee – Cropped version of Digital Dreams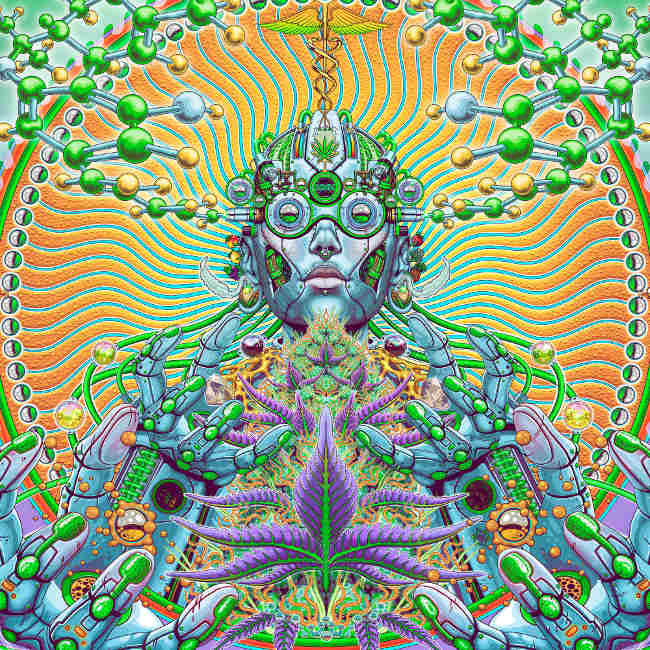 Rosenfeldtown – Trychoscopic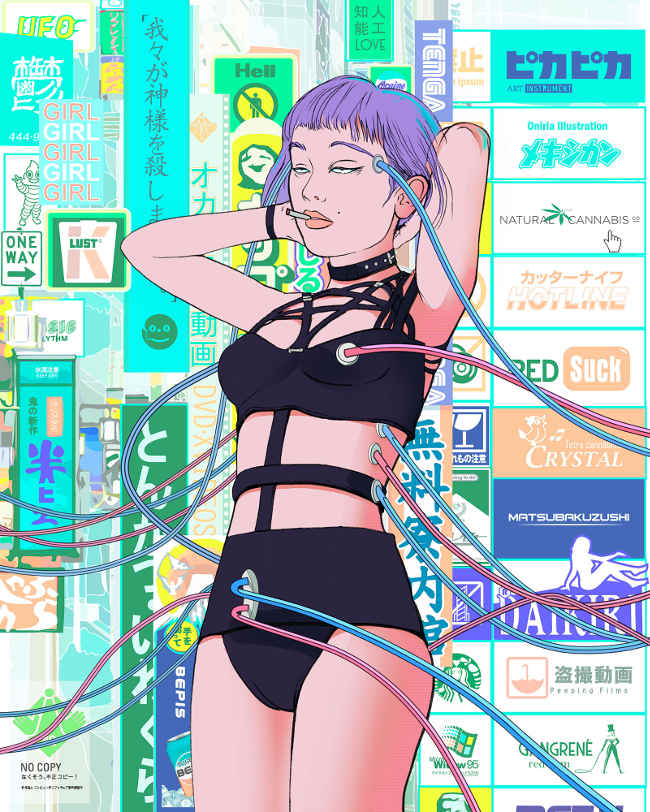 Hernandez Oniria – Cyberdom