Rebecca Hastings' new series of paintings 'The Eternal Youths' (2018) sets you adrift across a placid calm of bright blue that hazes into an unknown distance. Your slumbering eyes affix upon a synthetic child, haloed by a crisp yellow disc. In each of the seven paintings, the child presents forth an object for our gaze and we seem to glitch in the tension of what is being put forth to us. This unease takes over the plush calm, souring the taste as the child's uncanny depiction makes us hesitant to examine what the child seeks to communicate as an overwhelming eeriness builds as each detail of a synthetic android child catches us between real and replicated.
While reading this article listen to | Horizon of the Androids – Alpha waves | on Spotify.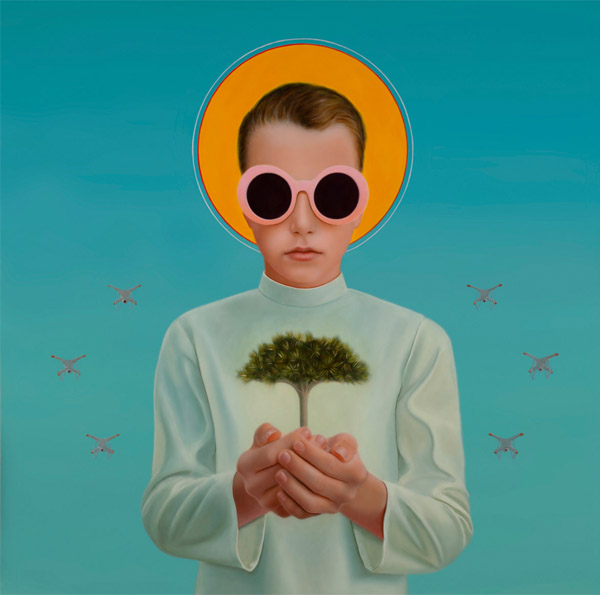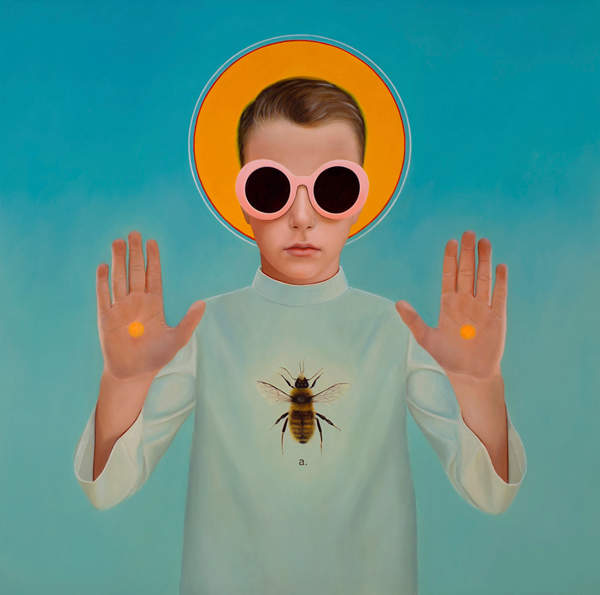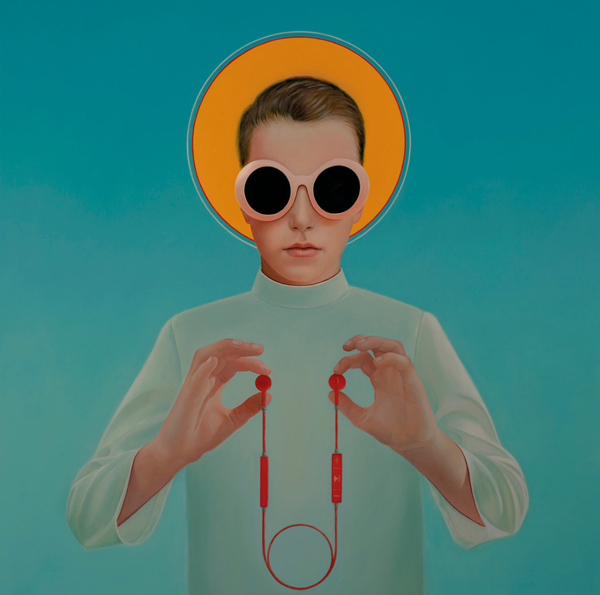 This tension is key to Hastings' series as these works shift our minds into this plush vision of the future driven by the 'synthetic' aesthetic and it is the slight misalignment with the reality that triggers this tension between the subject and the viewer. Hastings uses this tension to make comment on the building high watermark that hangs over our species. Her depiction of a future inhabited solely by synthetic children illuminates a 'potential' future for our species. She uses the imagery of things that will be lost to time if our present trajectory stays true, the synthetic child clasps honey and bees, an extinct dragon tree, the human only remembered by its genome.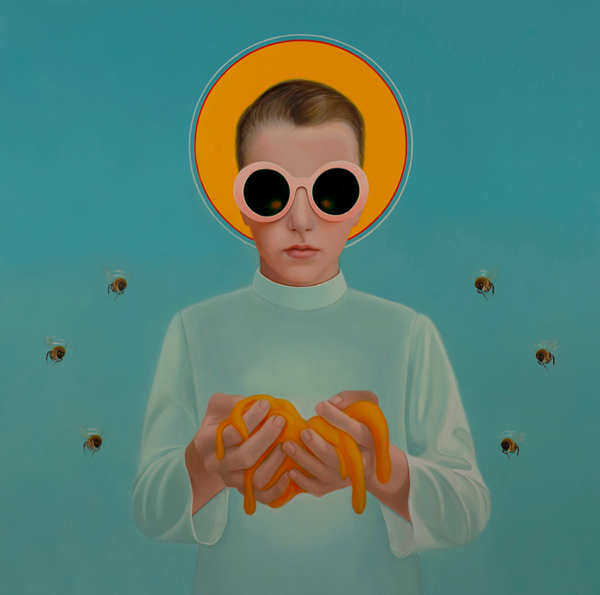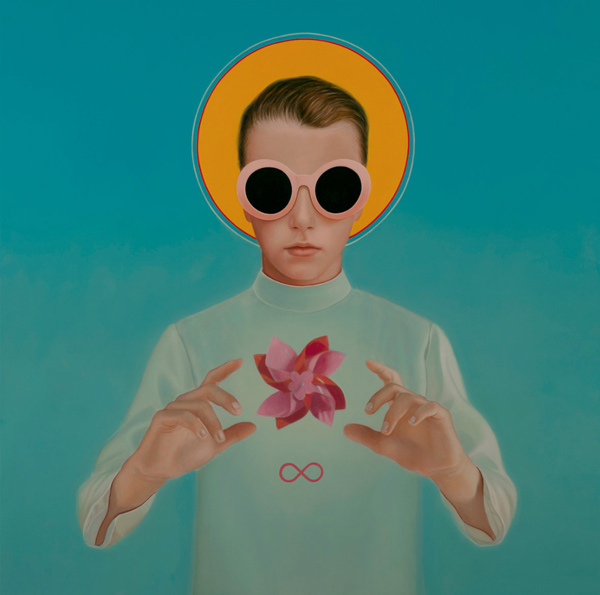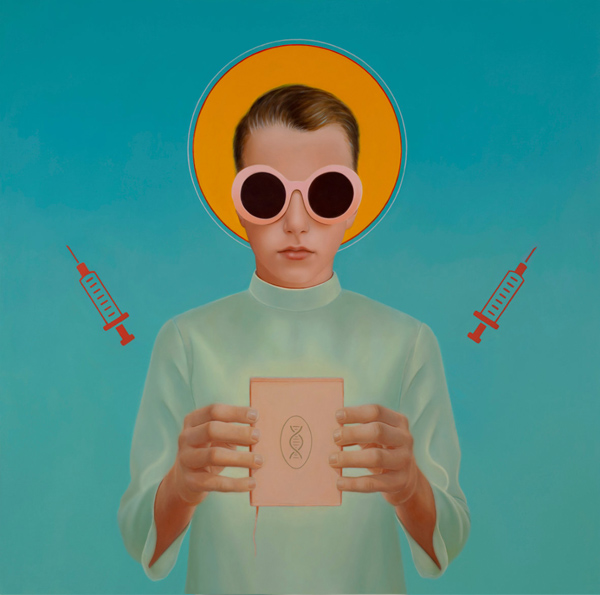 Rebecca Hastings is a painter from Adelaide, Australia, the list of her achievements are long including being a finalist in the Archibald Prize (2014) and two-time finalist in the Sulman Prize (2014, 2015). So keep an eye out for her future works and check out her Instagram. Below are some of her older series and you can see the progression in her work!!