Imbued with personal reflection, Lacey Bryant has created a stunning art project that will pique your senses. The Slow Tarot lets us get swept away into a beautifully designed tarot deck featuring reproductions of seventy-eight of her original oil paintings, which will be available to view and purchase at the gallery throughout the upcoming exhibition.
Each painting captures thought-provoking narratives in exquisite detail. If you haven't yet heard of Lacey's Kickstarter, now is the time to check it out… it ends April 4th!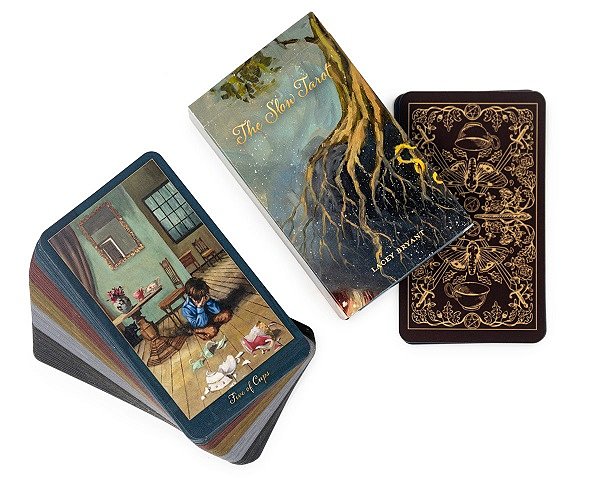 Lacey Bryant: The Slow Tarot
Opening Reception:
Saturday, April 20, 2019, 6 pm–9 pm
Exhibition Dates:
April 20–May 4, 2019
THE DECK
Last year, we began to talk with her about how best to showcase the work, and the idea to put on an exhibition at the gallery and to crowdfund a deck was born. Lacey has been interested in tarot cards and the psychic world ever since her first online psychic reading and her goal of the project has always been to create a deck of tarot cards featuring the artwork, and with the production and design resources provided by the gallery and successful funding by backers, we are hoping to make this dream a reality. Together, we are bringing this to Kickstarter in order to reach the widest possible audience, to engage new fans, and to provide the most exposure for Lacey's beautiful work.
The Slow Tarot deck features 78 full-color tarot cards printed on 310gsm linen paper. The cards have a slight texture which makes them both tactile, durable, and easy to shuffle. Included in each order is a dedicated guidebook produced by the artist specifically for this deck. This limited-run, first-edition of the deck is only available through Kickstarter, and includes a certificate of authenticity signed and numbered by Lacey Bryant. The deck ships in a full-color tuck box, featuring an alternate version of 'The World'. Our goal with this project was to create a high-quality tarot deck that can be enjoyed for years to come. As each card features a unique painting, you will essentially own 78 mini prints of the artwork. The deck is suitable for both beginners, enthusiasts, and the advanced tarot reader, and also makes a great gift for those interested in art.
Each suit in the deck is identified by a color, and the elements of fire, water, air, and earth are reflected in the colors chosen for the borders. The Aces have also received special treatment, and have been designed completely borderless. The back of every card is identical, and features a beautiful line drawing designed by Lacey.
THE EXHIBITION
Lacey Bryant is represented by Modern Eden Gallery in San Francisco, and has partnered with us on this project. We have worked together on numerous shows and projects over her career. This particular series, which began in 2012, shortly after her first solo exhibition at the gallery, has grown in scope and ambition in the ensuing years. During the long time these paintings were being produced, the artist created works for 4 major solo exhibitions and more than 15 group exhibitions at Modern Eden, along residencies in 2016 and 2017 at Chalk Hill. Throughout, she always found time to return to the tarot. There are reflections of her life and her community in every piece, and while the process has been slow, it has been full of intention.
We are incredibly honored and excited to present the entire series at the gallery. All works will be custom framed by the gallery and available for purchase.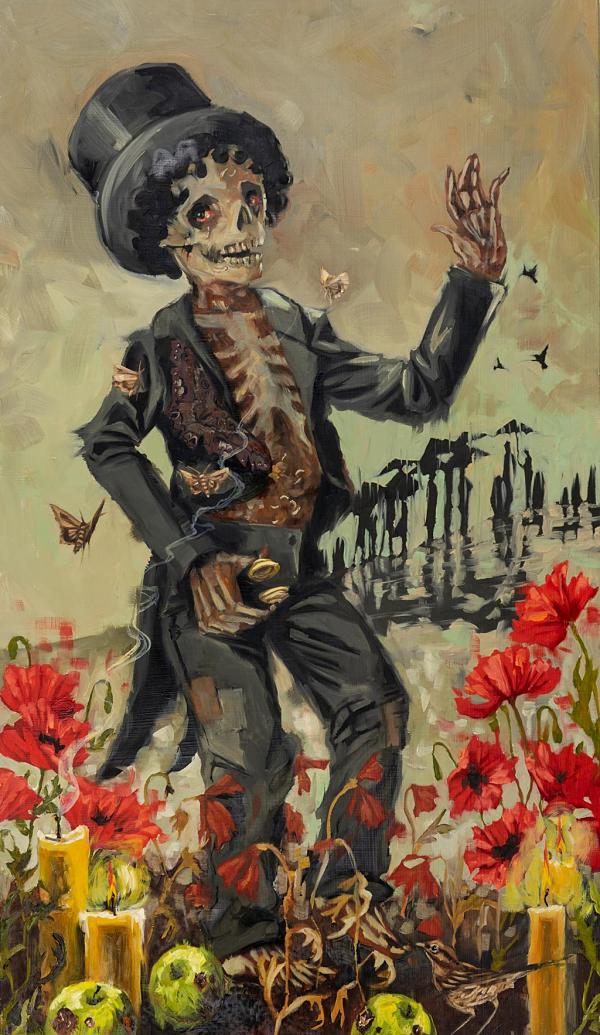 Death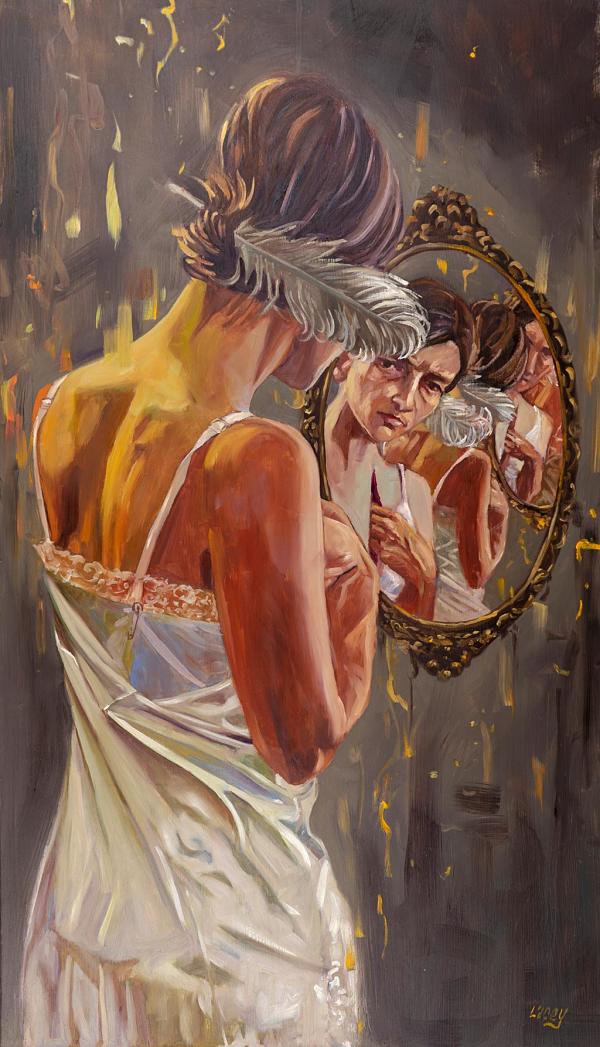 Judgment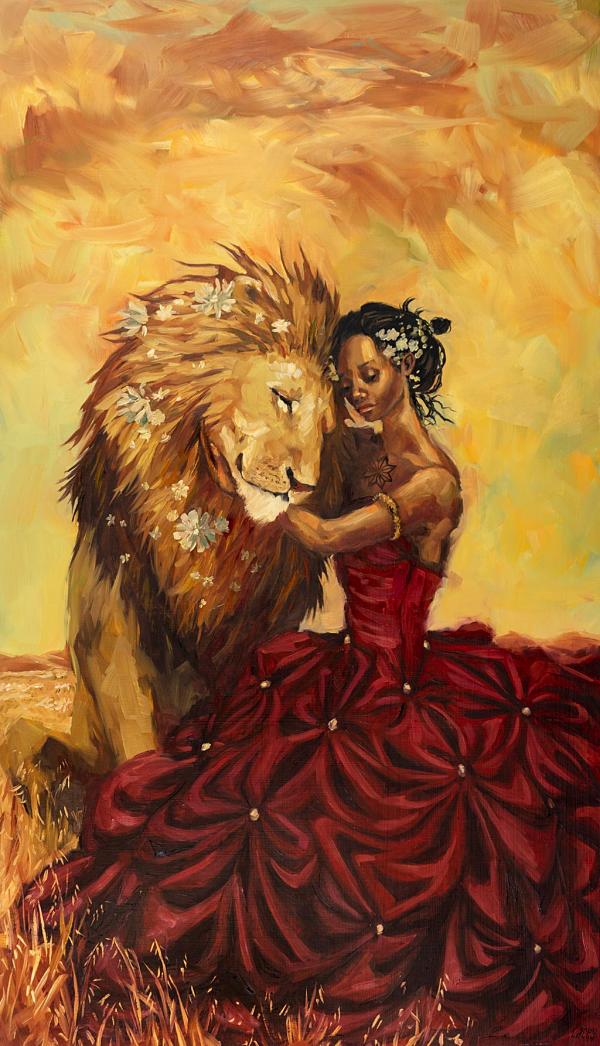 Strength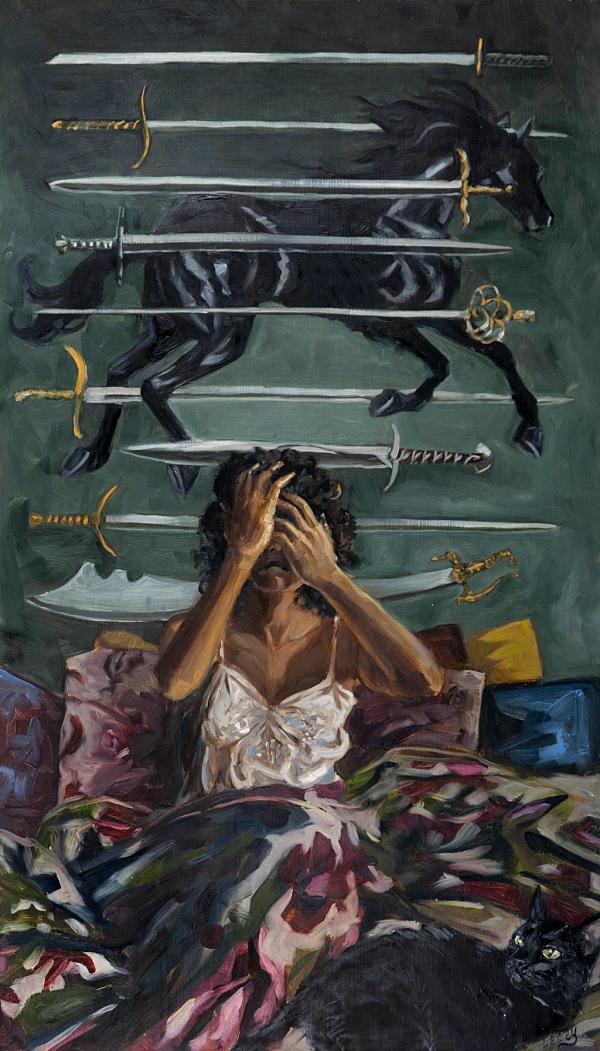 Swords
Temperance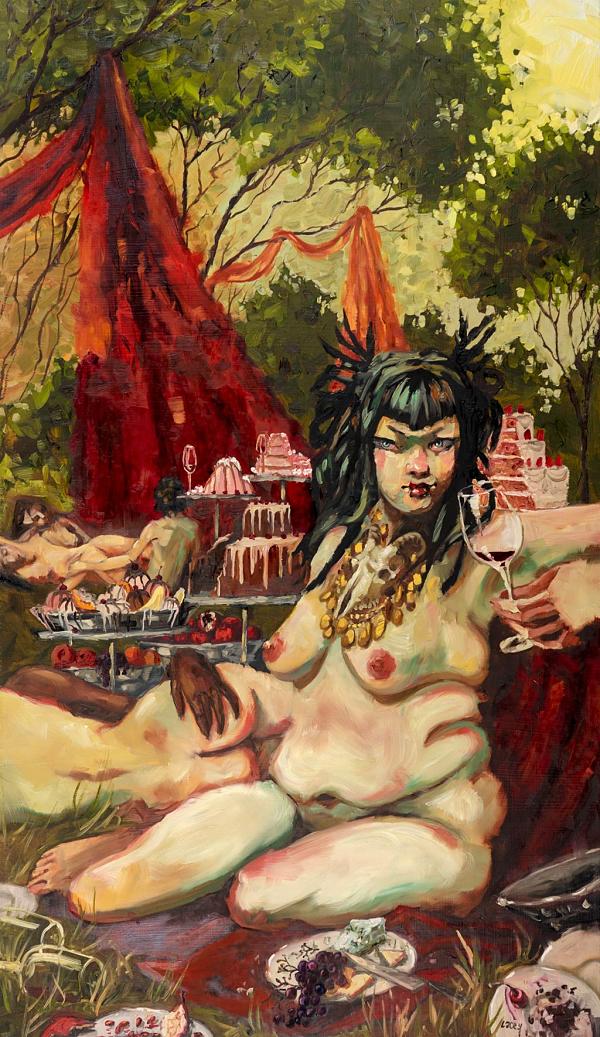 Temptation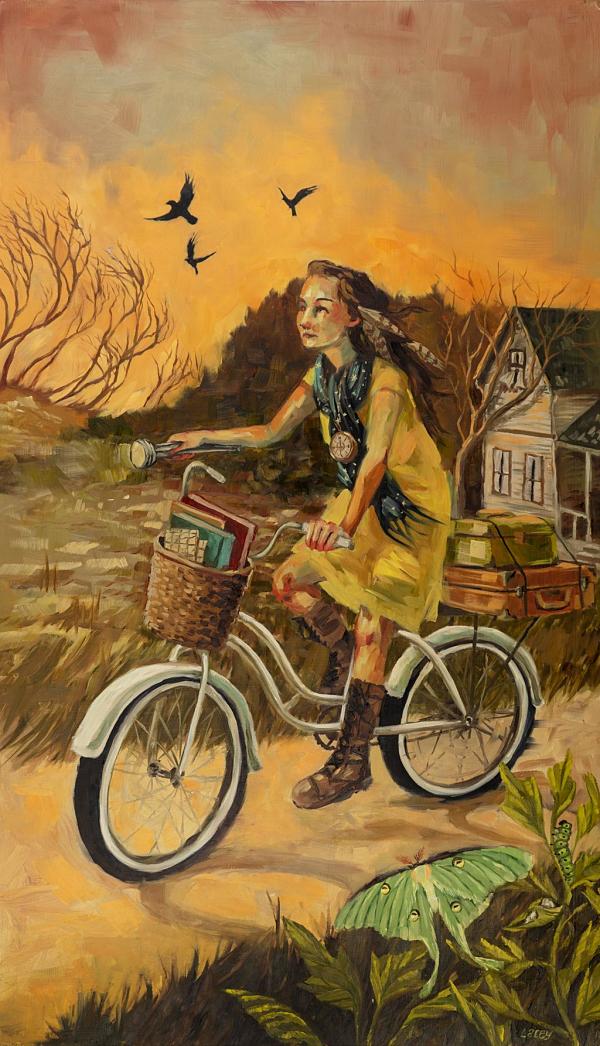 The Chariot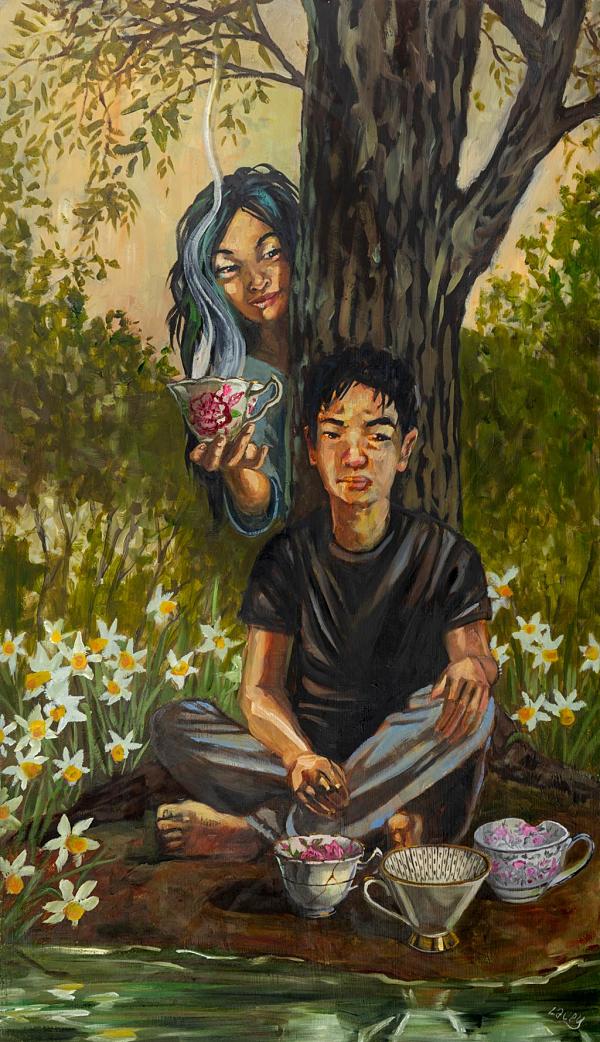 Cups