In true artistic style, Haven Gallery has four outstanding exhibitions currently on view, three solo and one group: Kelsey Beckett's Contrast, Craww's Swords, Amy Minchew's Requite, and group show Little Big IV.
If you missed any of them in the hustle and bustle of the holidays, head over to their website and view each stunning collection… or if you live in the New York area, stop by their gallery and see them in person through January 19th!!
Haven Gallery
155 Main St., | The Carriage House Square
Northport, NY 11768
"Contrast is an attempt to take on or explore the archetypes, stereotypes, or negative associations typically imposed upon women. While most of these themes exist on personal levels, connected deeply within each subject, some are positive ideations, while others are harmful and acutely destructive. Certain judgements are placed on women, and they can heavily contrast with one's own sense of self, sometimes in destructive ways. Color and symbolism are used throughout to aid in telling each subject's story, and the viewers own state of mind is essential in breathing life into the work. " – Kelsey Beckett
ABOUT KELSEY BECKETT
Kelsey Beckett is a 28 year old oil painter living and working in Michigan. She has shown throughout numerous galleries in the country, mostly in California and New York. Her work focuses on portraiture and the female figure, and attempts to depict intimate subject matter through color, composition, and symbolism.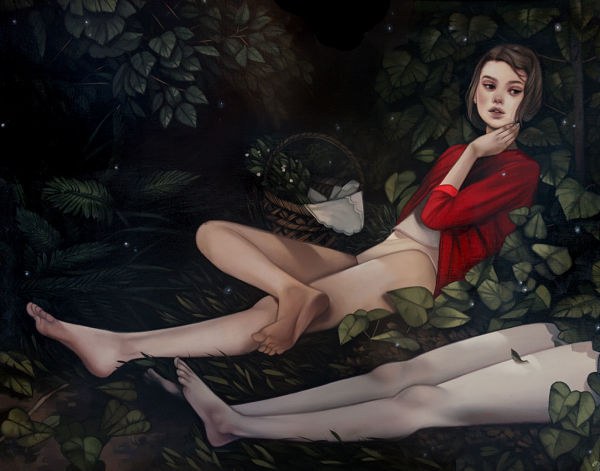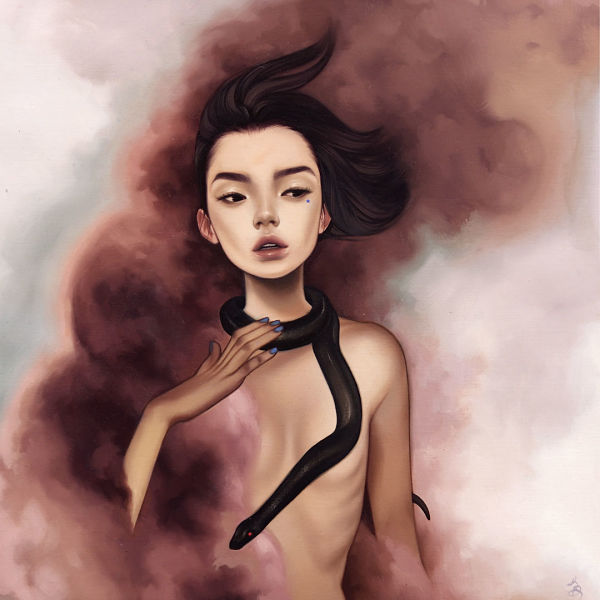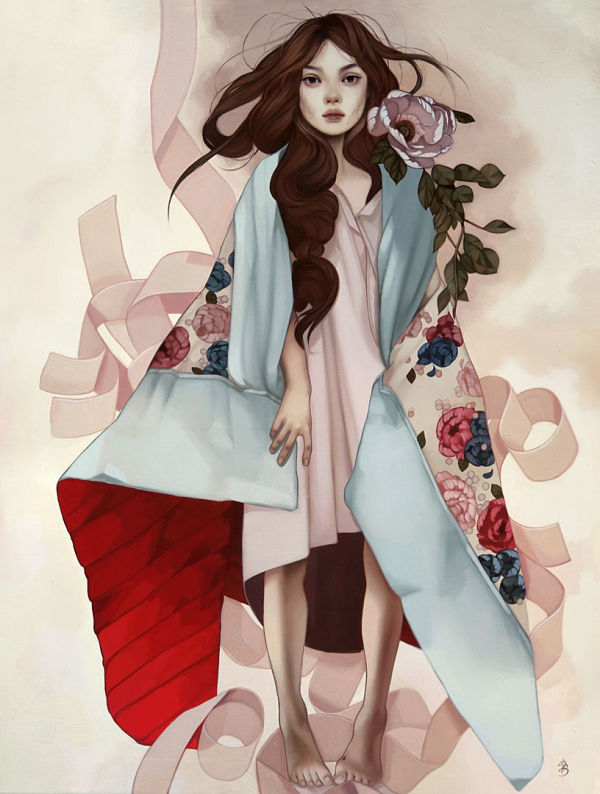 "Swords" is a collection of new oil paintings and drawings exploring ideas of facing conflict and change, and finding strength through the adoption of signs and rituals.
Uniforms feature heavily throughout the work, their formality hinting at an inner strength while at the same time complementing the elegance of the figures. Ornate decorations, flourishes and details reinforce the bond with the natural surroundings and help anchor the subjects in the stage where their narratives take place.
Swords are an extension of that expression. Ceremonial in nature, they symbolise rituals of power and protection, as well as projecting the strength and courage that is at the heart of Craww's muses.
ABOUT CRAWW
Artist and habitual doodler Craww lives and works just outside of Sheffield, on the edge of the Peak District.
His work plays with the beauty to be found in contradictions and ambiguity – life and death, beauty and decay, strength, fragility, the interplay between conflicting and complementing forces of nature. It's an ongoing exploration of a natural world, where his muses are surrounded by flowing lines and natural forms, and where he works to uncover their ambiguous connections and hidden narratives.
Each piece is a story, or an aspect of an unfolding story that writes itself as he works on it. What has happened? Who are these people? What is their story? He aims to create work that is open to interpretation, asks questions and invites involvement rather than providing answers.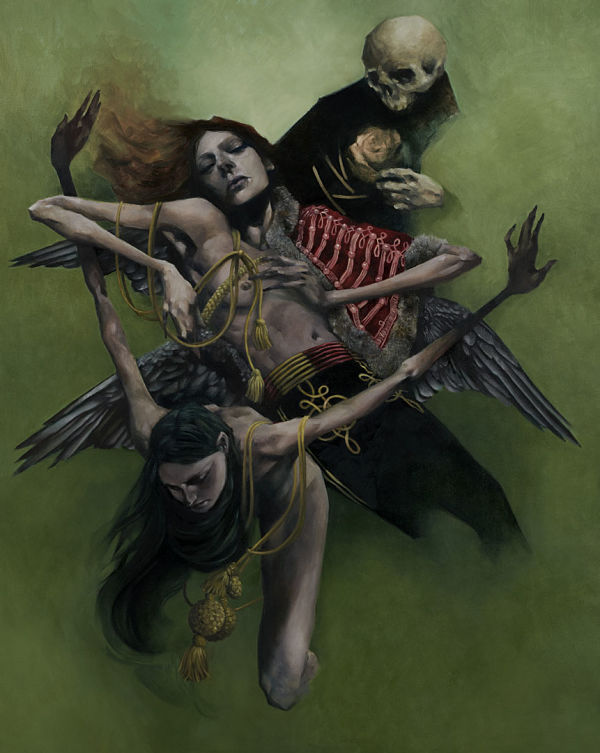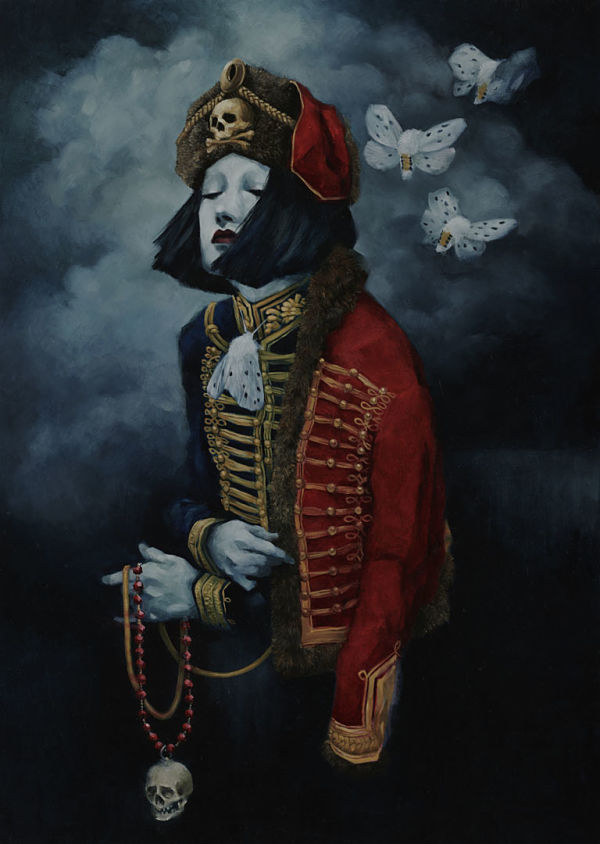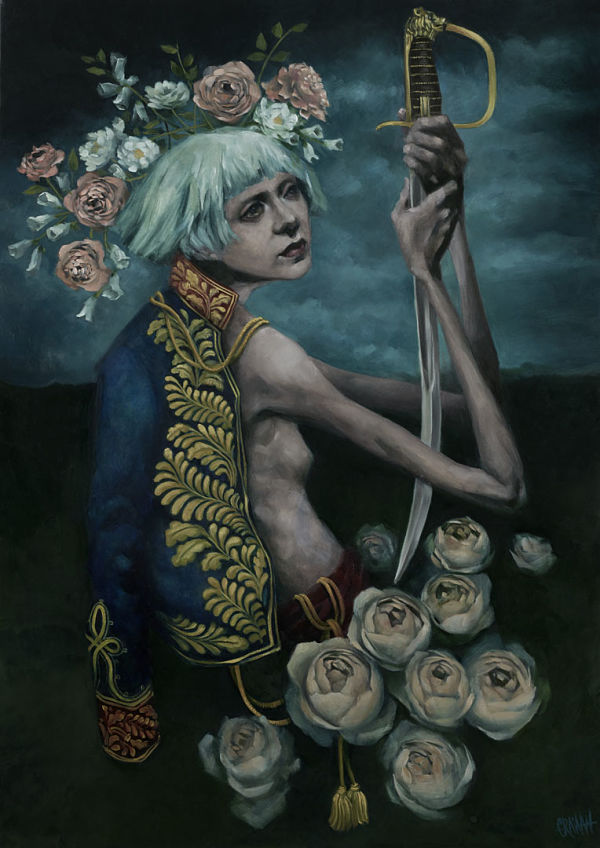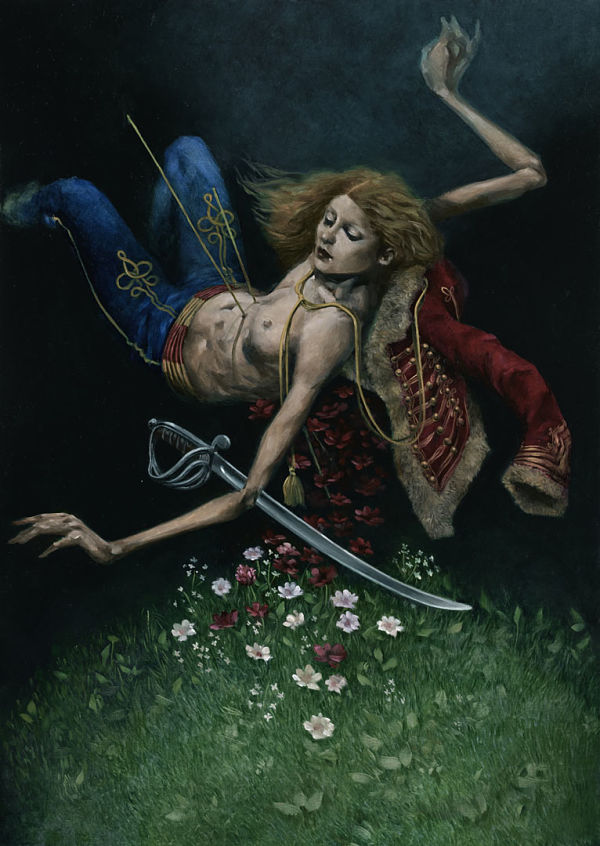 "'Requite' is an exploration of the tumultuous relationship we as human beings have with nature, and the capacity to recover quickly on both parts. I find myself horrified by what we have done to this lavish world we have been fortunate enough to live on, but I am equally as horrified by what nature does in defense of herself. It is this ongoing cycle of destruction, defense, and recovery which captivates me, but also terrifies me. I think it is quite clear who is going to come out the victor in all of this and the subjects of my paintings are surrendering to the inevitable. I am compelled to see the beauty in natures attempts to annihilate a harmful and disruptive presence, and as grim as it might seem, there is a sense of justice in it all." – Amy Minchew
About Amy Minchew
Amy was born just outside of Atlanta, Georgia in 1986, the second of five children. Her early homeschool experience with its flexibility and versatility allowed her the freedom to explore her creativity under no confines or limitations, and her imagination was fueled by 80's fantasy films, J.R.R. Tolkien's writing, and classical music. Her work revolves around the female figure with added elements and influential symbols of her past and present represented by flora, art nouveau ornaments and frames, and mandalas interwoven throughout, demonstrating juxtaposition and balance. Amy's paintings and drawings have been exhibited worldwide.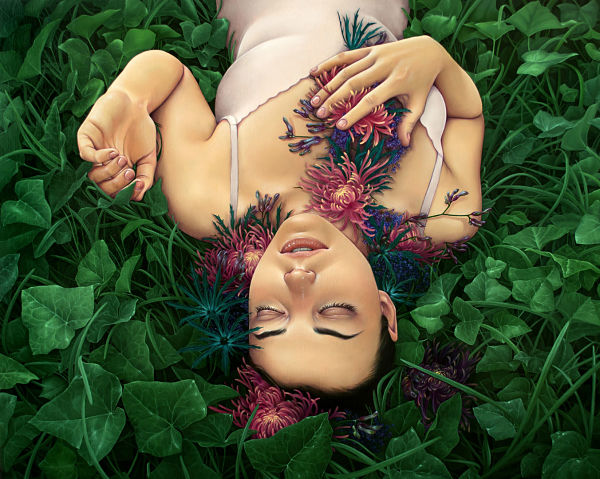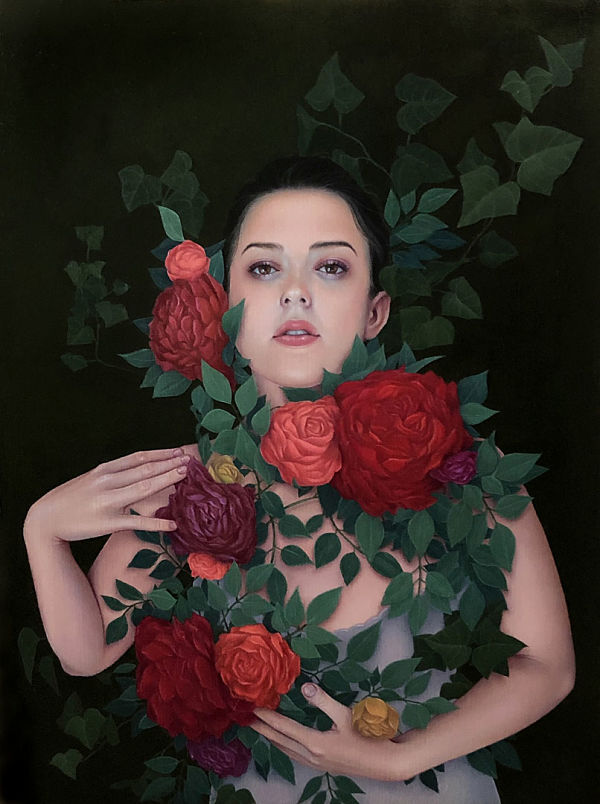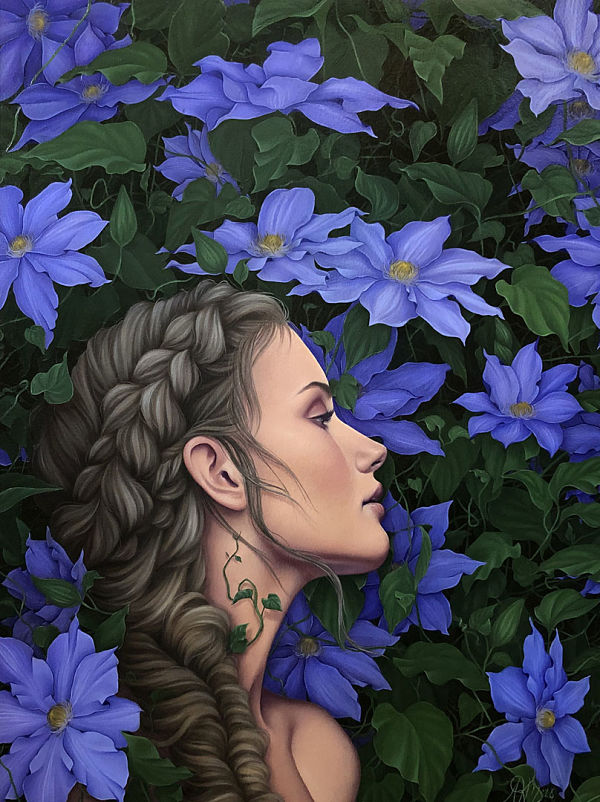 Little Big IV