OPENS TONIGHT | Delve deep into your imagination with AFA Gallery's inaugural exhibition of Primary Contemporary titled WONDERLUST. Featuring a selection of international artists working with nontraditional materials, this compelling new exhibition is steeped in visual originally. Vinyls, woodworking, woven fibers, and organic bioforms, each artist brings something unconventionally distinct to WONDERLUST.
Join AFA Gallery, June 7th, in celebration of this highly anticipated body of work!
Press: This dynamic group show features artwork by Toni Brogan, Alexander Kellum, Taezoo Park, Michael Sanzone, Stickymonger, and Crystal Wagner, amongst others. Primary is a new venture that will focus on emerging and established artists working across diverse artistic disciplines, presenting compelling programming both in the US and internationally. AFA Gallery owner, Heidi Leigh, who just celebrated 35 years in business, appointed Kathryn Miriam Mc Sweeney as Director, bringing twenty plus years of experience in Contemporary Art and a strong academic background in Art & Design to the gallery.
WONDERLUST features contemporary artists working either with nontraditional materials, or with traditional materials in an unconventional and innovative manner. New media artist Taezoo Park explores the idea of an existent 'character' within technology, assembling abandoned computer parts into motion-activated sculptures, while Michael Sanzone studio's Rotating Constructions combine detailed woodworking and collage to create interactive cabinets of curiosities. Toni Brogan and Crystal Wagner use woven fiber and hand-cut paper, respectively, to create contemporary abstract forms, and mural-artist Stickymonger manipulates vinyl and acrylic paint into depictions of surreal, imagined worlds. A video presentation of the featured artists' large-scale commissioned projects will accompany the exhibition, inviting viewers to imagine the architectural potential of the works once they reach a monumental scale.
Each artist in this exhibition inspires wonder through their use of unique processes, inviting viewers to join them in their exploration into the potential of unconventional materials.
Opening Reception:  
June 7, 2018 | 6-8pm
AFA GALLERY
54 GREENE ST, NEW YORK, NY 10013
For additional images and information, please contact Amy Goodman at [email protected]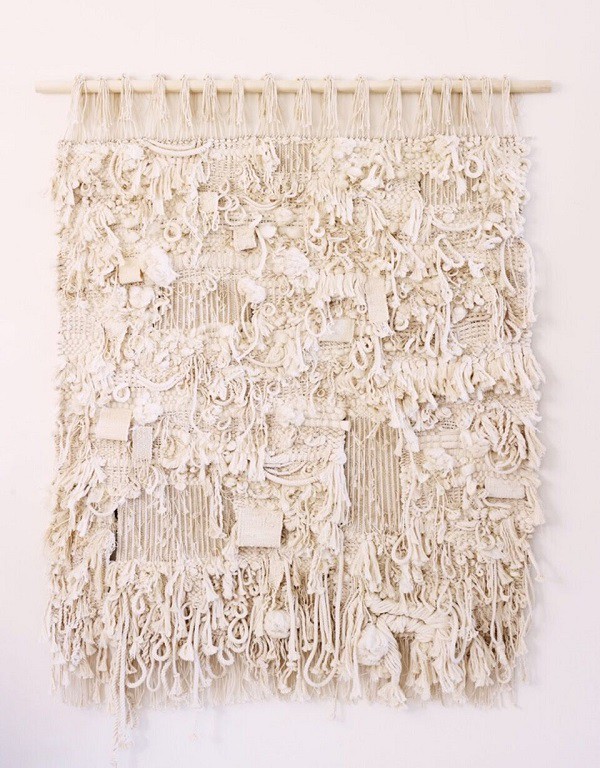 Toni Brogan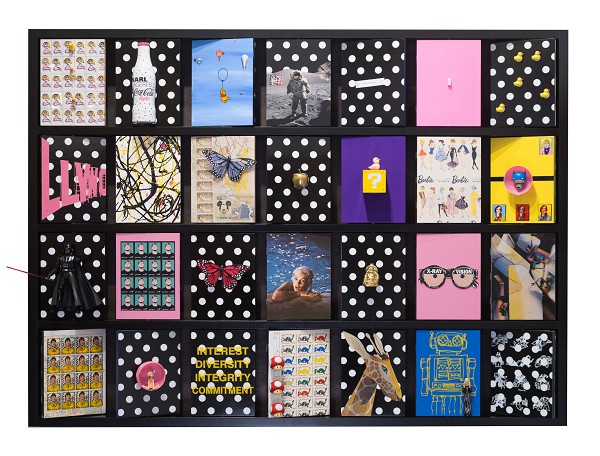 Michael Sanzone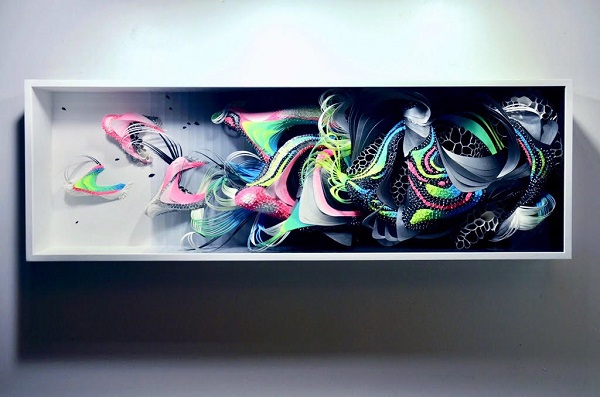 Crystal Wagner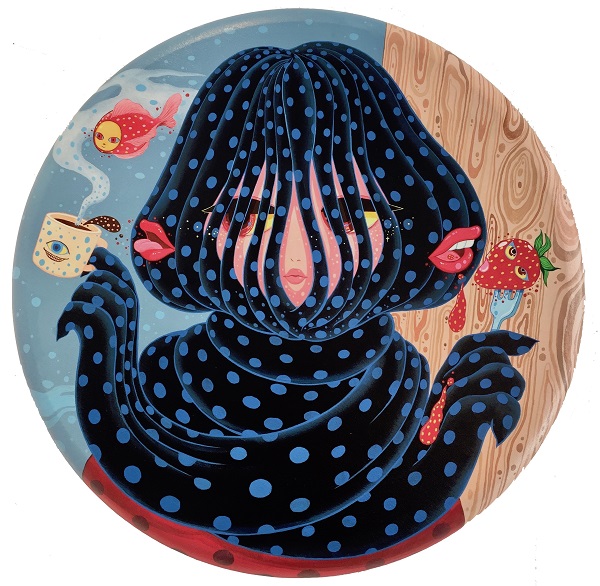 Stickymonger