Issue 20 of Beautiful Bizarre Magazine with one of Australia's most iconic contemporary artists, Del Kathryn Barton on the cover is out now! Contact one of our Stockists or Shop Online, but don't miss this special issue.
Inside this exciting re-launch issue 20 we have a wonderfully insightful in-depth interview with Del Kathryn Barton, and learn about Nadezda's inspiring work as shares her creative process from idea generation to painting completion in this issue's Path to Creation.
I feel that we live in a society that as soon as we see a naked form there is some sort of sexual energy around that. I find that so reductive and disappointing. For me it's about the protagonists that are unto themselves.

Del Kathryn Barton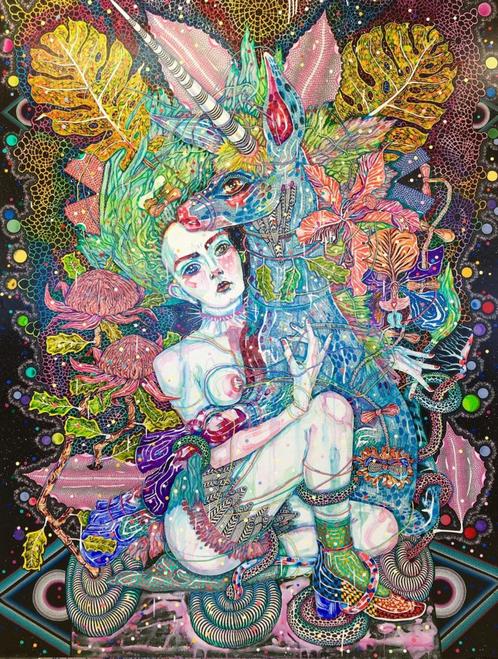 We also share in an intimate conversation between Jana Brike and Redd Walitzki as they discuss being a woman in today's society, rites of passage, the beauty and mystery of the feminine, life and art. Plus take a look at the synergy at play in the work of creative street and fine art duo HERAKUT.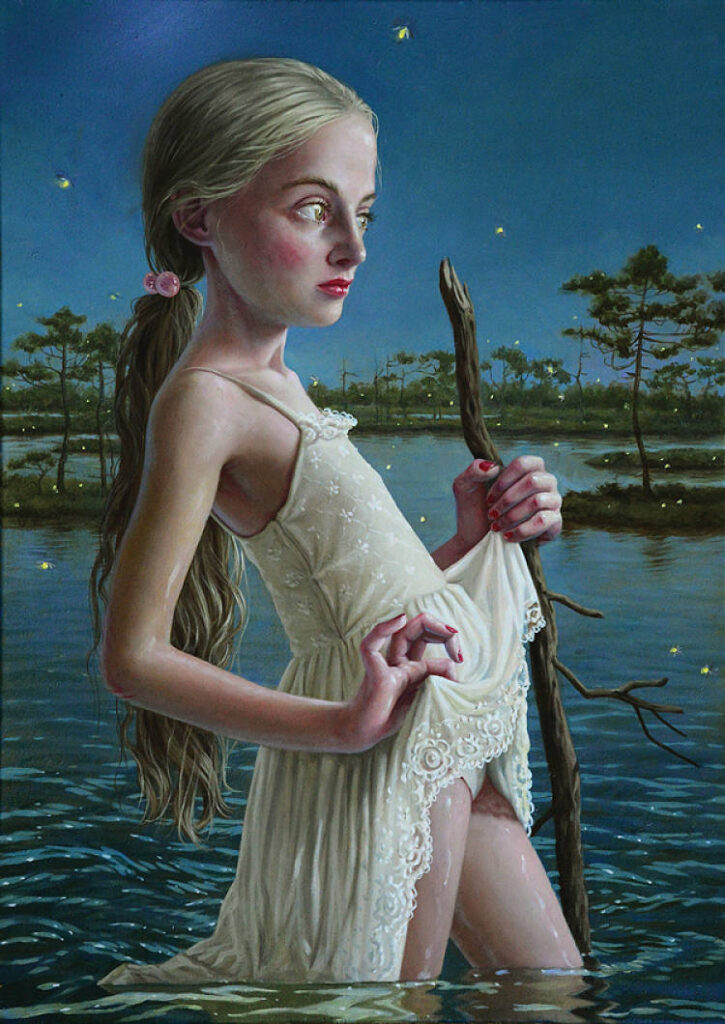 A huge part of my upbringing and young womanhood was quite the opposite of celebrating femininity – it was objectified, my power was suppressed, instincts ridiculed, and sexuality abused.

Jana Brike
Take a journey into the surreal ceramic sculptural work of Sarah Louise Davey and discover how Kim Leutwyler's work is not just figurative painting but a discourse on equality.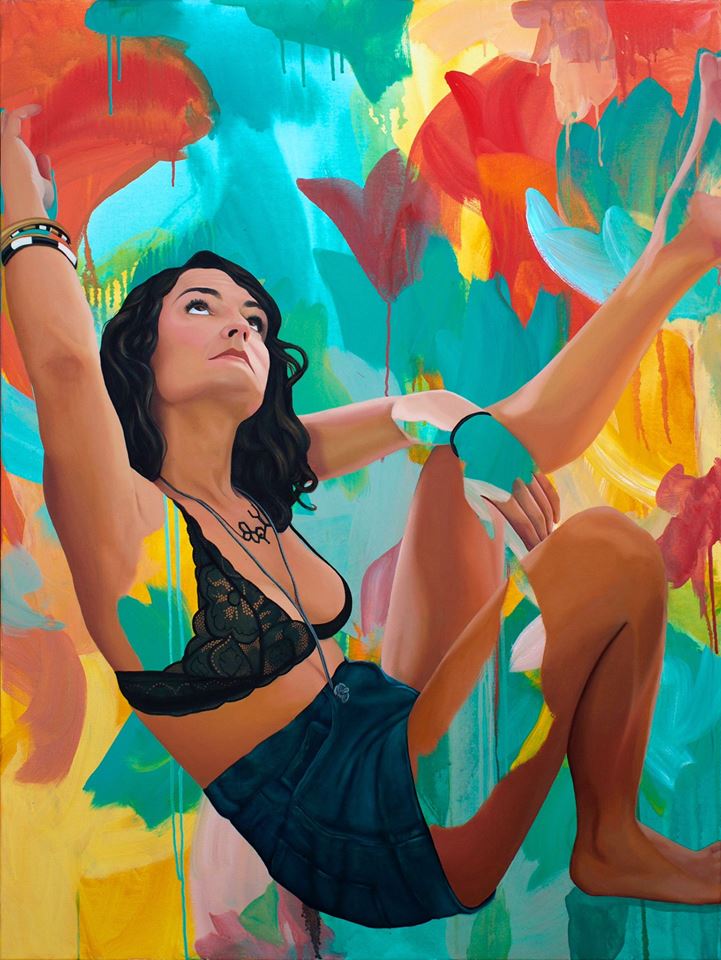 The paintings are always based on something tangible, whether it's a sculpture, diorama, collage or sequence of video footage. In this way, much of the process is undertaken before the painting even begins.

Ben Howe
In our exclusive in-depth interview with pop-surrealism queen Tara McPherson, learn how she is forging a brave new path in a changing art landscape. We take a close look at the complexities of the human condition in the surreal sculptural work of Ronit Baranga.
We feature Ben Howe's stunning hyper-real conceptual visions and delve deep into Yoshimasa Tsuchiya's serene and surreal wooden sculptures of beautifully-mythical creatures from Japanese folklore.
Six artists Anna Tsvell, Jessica Joslin, Jessica So Ren Tang, Zoe Keller, Jason Chen, Jessica Dalva, working across styles and mediums, respond to the same quick questions:
Art is a visual language what are you hoping to communicate to the viewer through your work?
You have a very, what drew you to working with this medium?
Did you do formal study in the arts? Did you find it helpful or hindrance?
Who is your biggest art throb and why?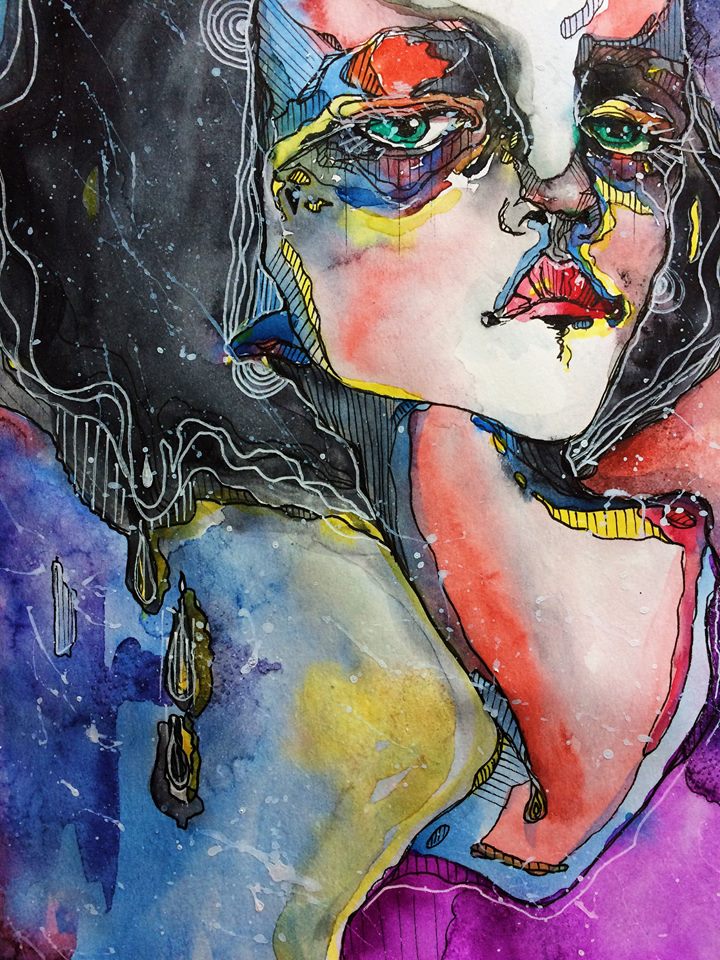 While our editor-in-chief talks about this very special 5th Anniversary issue and the evolution of our brand, the director of Modern Eden Gallery, Kim Larson, provides us with a fascinating insight to the artwork she would like to add to her personal collection.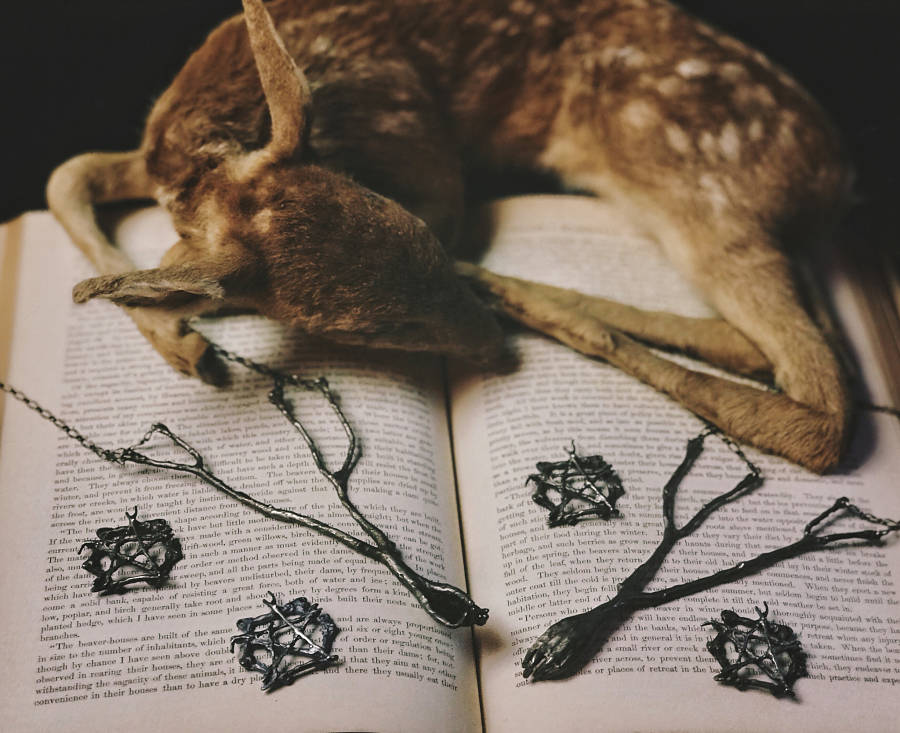 We discover some of our favourite wearable art brands, and share a collection of the amazing hashtagged #beautifulbizarre artwork from our social media community of over 1 Million followers, and and so much more inside Issue 20 // March 2018, which showcases some of the best and most inspiring emerging and mid-career artists of our time.
Visit our online store and enjoy Beautiful Bizarre Magazine Issue 20.