It's as if he was dreaming lucid, strange surreal reveries in color, with neon luminosity and fantastical narratives; flora and fauna interacting with surreal and intentional vibrancy, Casey Weldon is a creator of dreams and imagination.
The Southern California-raised, Seattle-based artist Casey Weldon creates paintings that range a variety of focuses, but all hover over the thin line of absurdity, surreal dreaming and the mundane reality we all know too well. His social commentary is subtle and filled with humor—multi-eyed cats and kittens, fashionista girls glowing with power and neon light, Bill Murray portraits and Wes Anderson movie-themed musings. His playfulness with reality recalls the strange and beautiful work of surrealists Andre Breton and Rene Magritte with a hint of pop culture and contemporary humor.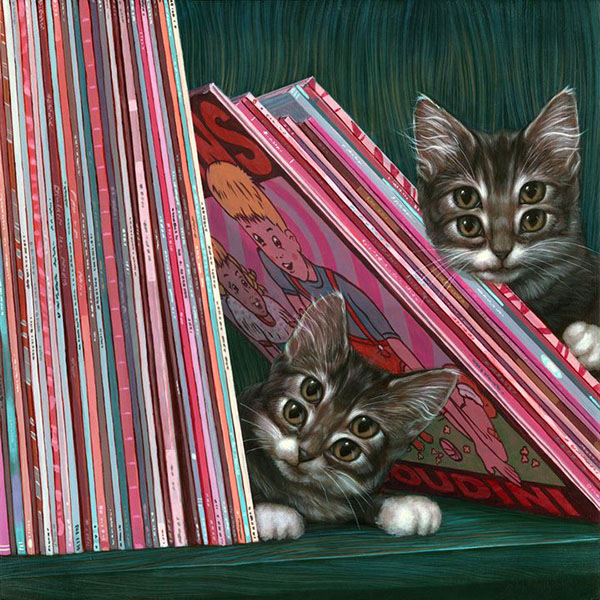 Feelings of nostalgia and longing bubble to the surface when viewing one of Weldon's paintings. Regardless of theme, his use of color and light become magnetic for any viewer, drawing you in, making you question the whats and whys of his specific visual stories. Using the vessels of cats and young women over others, his work can act as a highly successful and popular means to communicate the symbiotic experience of loving and fearing something at once. Cats with four eyes looking scary but also so incredibly cute; attractive young women staring out into space with neon firework spitting out of their eye sockets—these images can represent so much and so little depending on who's viewing them. These images are strikingly beautiful, full of vibrant longing and inquisitive attraction that one feels looking at the Northern Lights or a Pink Floyd laser light show.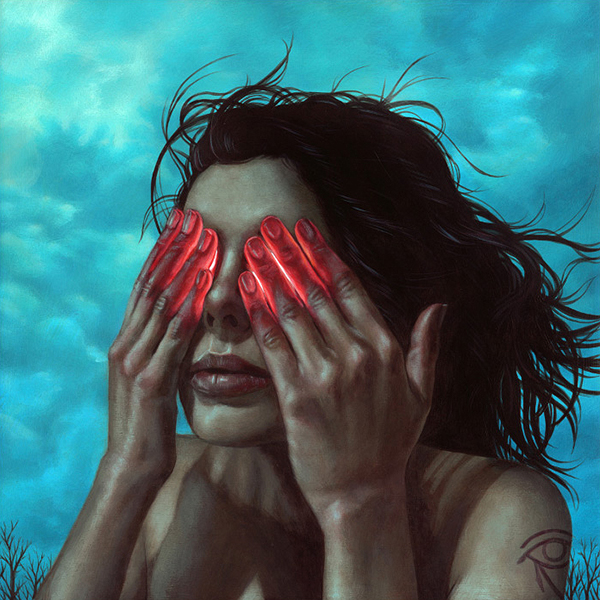 Weldon is represented by Spoke Art in San Francisco, but shows all over the world, and works as an illustrator in New York. Educated at Art Center in California, this hard working and hypnotic artist has made a massive impact on contemporary post-pop surrealism and his artistic fame has stretched the world over, especially for his psychedelic multi-eyed cats.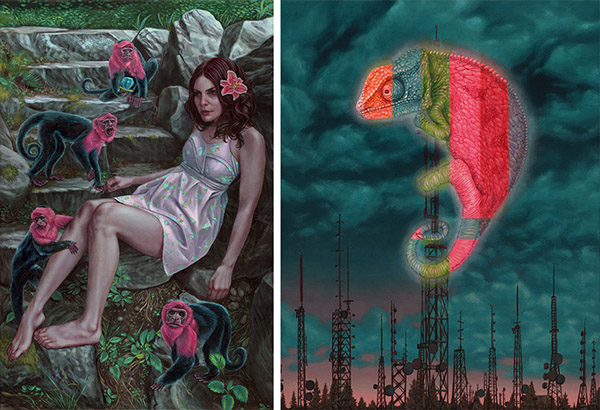 His attention to detail and expression in all his characters, feline or otherwise, is exquisite and evoke a range of emotions and narrative experiences, from alternative histories, quiet alien cat provenance, pop culture infusion into life forms, and even strange Alice-in-Wonderland-themed psychedelic evolutions. His dreamlike situations focus on the human interaction with the natural world, whether the human is the voyeur or the focus in the work, his ability to engage the emotive and evocative human experience is fascinating and inspiring, while his artwork is simply visually enthralling.