Beginning Friday, September 1st, Jasmine Becket-Griffith will be a special guest artist at this year's whirlwind DragonCon event! Debuting at least three new, original paintings and a surprise DragonCon project, Jasmine is sure to enchant your eyes and tug at your heartstrings with her incomparable imagination. She will attend all four 'art show' days, and in true fashion brings along prints, canvases, collectible enamel pins, oracle decks, coloring books and other Strangeling merchandise. Jasmine will also present two panel discussions on Sunday as part of the DragonCon Programming.
The FIRST TWENTY PEOPLE to come to Jasmine's booth will receive a free (signed!) 2018 Strangeling calendar or weekly planner. The FIRST HUNDRED CUSTOMERS on Friday, Saturday & Sunday will each receive a different DragonCon Exclusive Strangeling pin… a different pin each day; free with purchase (even a $3 postcard will get you a free pin)!
Friday "Fire Ninja Dragonling" pin
Saturday "20 Sided Dice Fairy" pin
Sunday "Bumblebee Dragonling" pin
All customers purchasing orders of $10+ receive a Strangeling reusable plastic carrying bag!
Please note that Jasmine is in the art show, which is located on the lowest level of the Hyatt Regency Atlanta in the Grand Hall West.  The art show is separate from dealers/exhibitors and not part of the comic/pop artist alley.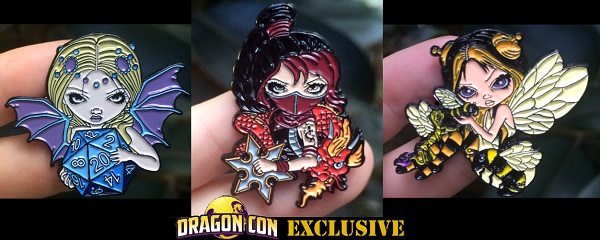 Event Dates & Times:
September 1 – September 4, 2017
Friday, September 1 | 1:00PM-8:00PM
Saturday, September 2 | 10:00AM-8:00PM
Sunday, September 3 | 10:00AM-8:00PM
Monday, September 4 | 10:00AM-4:00PM
Hyatt Regency Atlanta, Grand Hall WEST
265 Peachtree St NW, Atlanta, GA 30303

Website | Instagram | Twitter | Pinterest | Facebook
Upcoming Events:
Kansas City Renaissance Festival 
September 2 – 10 | 10am – 6pm
Saturday, September 9 | 4– 7pm EDT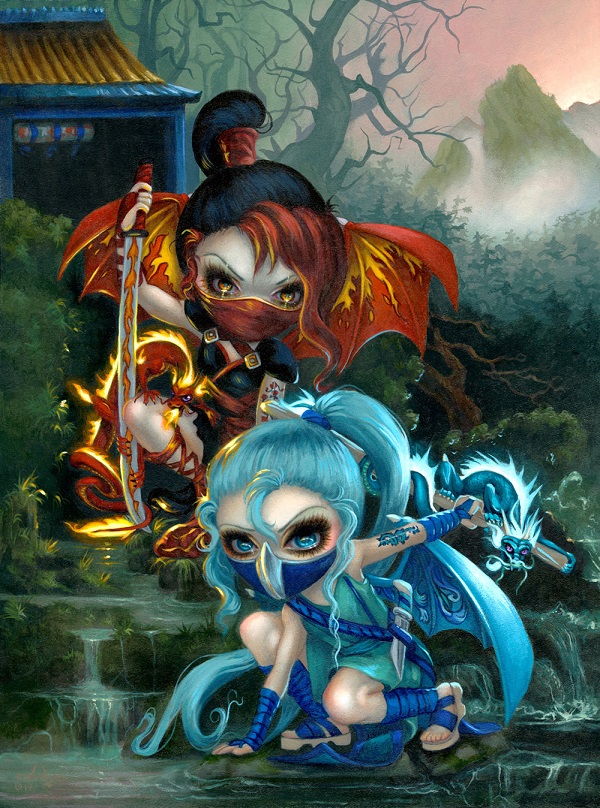 Ninja Dragonlings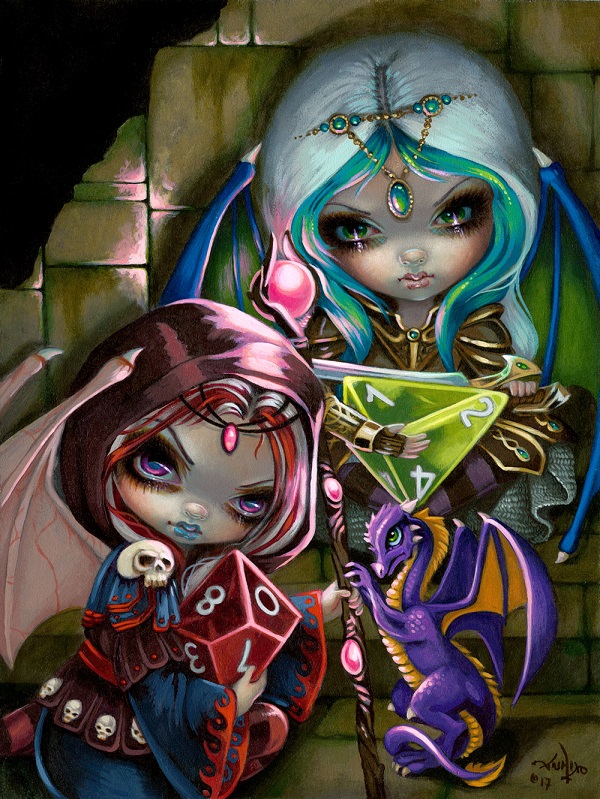 Dice Dragonlings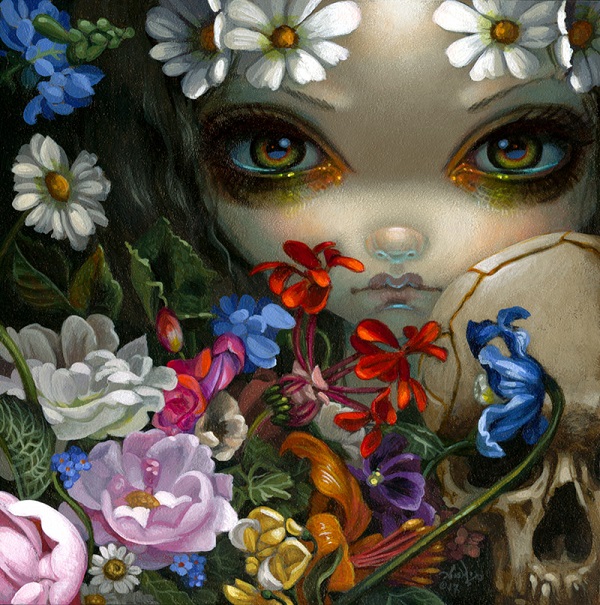 Faces of Faery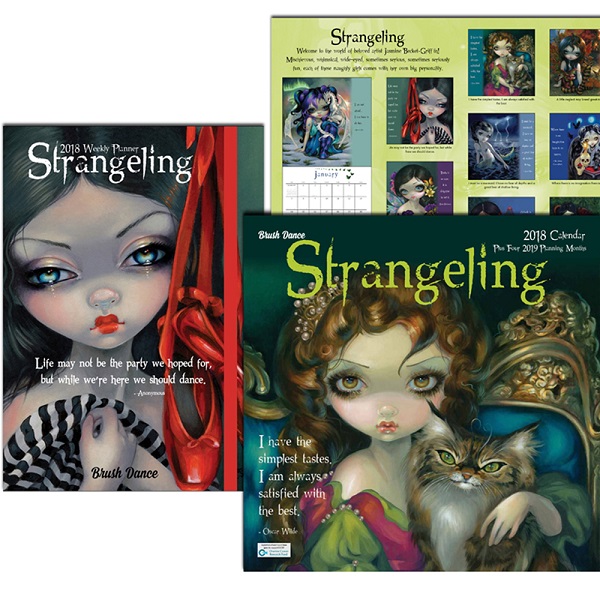 2018 Calendar

Luna Eclipse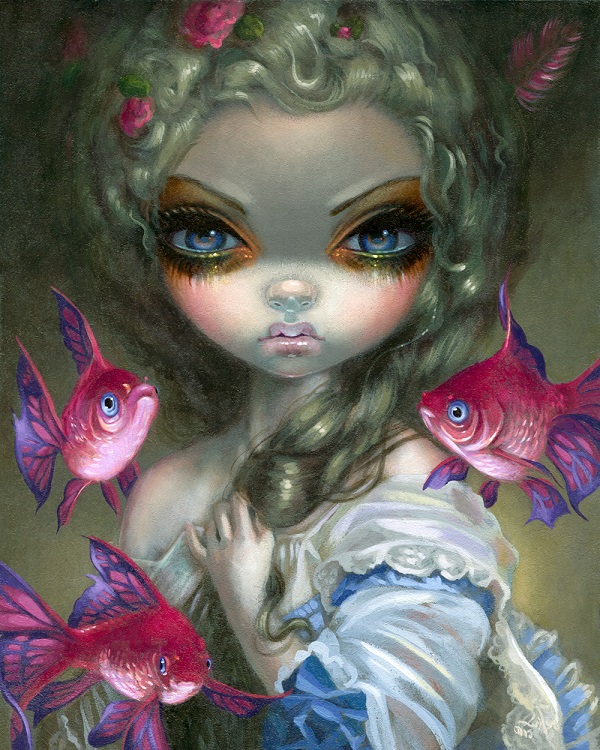 Poissons Volants Les Poissons Roses