Mark your calendars now and prepare to feast your eyes upon "Melancholia", a new group exhibition opening this weekend at The Dark Art Emporium… and what better day to start the celebration than on Friday the 13th! Delve deep into the emotion of each artist; entrance your senses with their distinct creative visions, styles and surreal interpretations. Feed your artistic appetite and join them as they honor this beautifully haunting collection that touts an intriguing spectrum of emotional narratives.  
The holidays are just around the corner, so if you're looking to add to your budding art collection be sure to view all available artworks by visiting the The Dark Art Emporium online store! If you haven't discovered The Art Pit DAE Podcast, now's the time. The Jeremys (as in Jeremy Schott – Owner and Jeremy Cross – Assistant Director) discuss all things art, music, movies, and so much more. You can also stream episodes using Soundcloud via The Dark Art Emporium website or subscribe to their YouTube channel to stay updated.
To schedule a private visit to DAE, contact them directly or view their appointment's page. If you're not in the area, don't miss their wonderful virtual tours!
"Melancholia"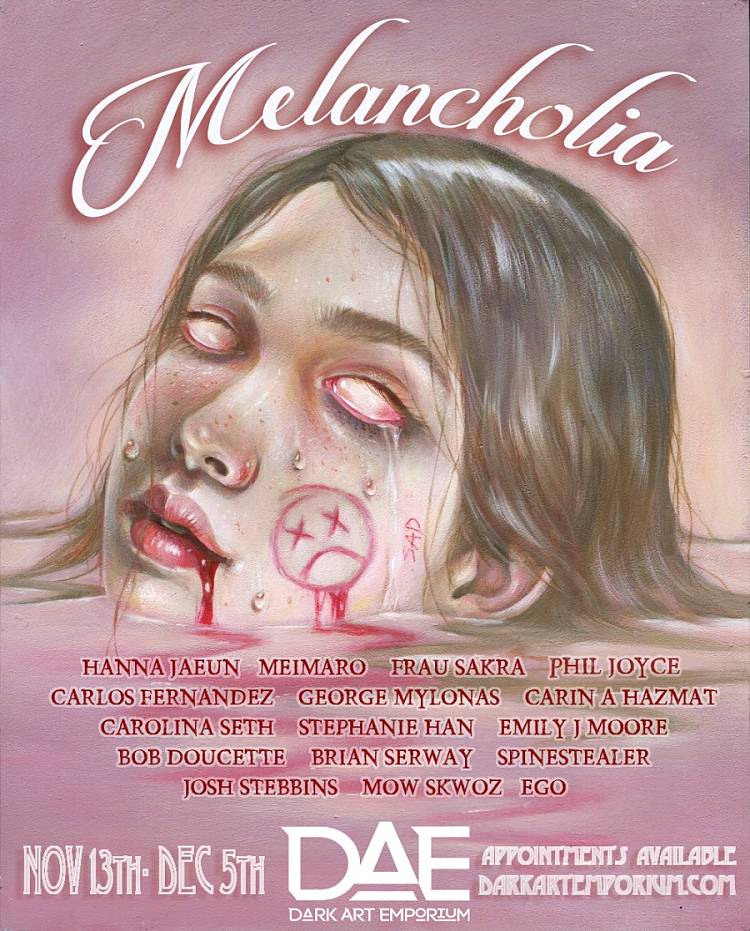 The reception will be conducted live via the DAE Facebook page at 7pm (pst)
Starting Nov 13th you will be able to view the gallery in VR HERE
You will also be able to visit in person by making an appointment HERE
Exhibition Dates: November 13 – December 5, 2020
The Dark Art Emporium
121 W. 4th Street, Long Beach, California 90802
Located in Downtown Long Beach within The 4th Horseman
For additional information and purchase availability please contact: [email protected]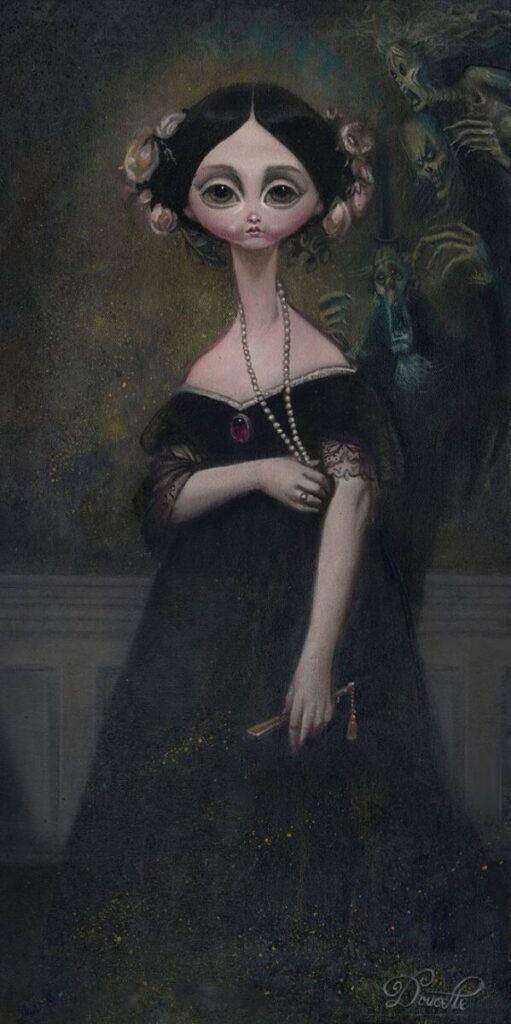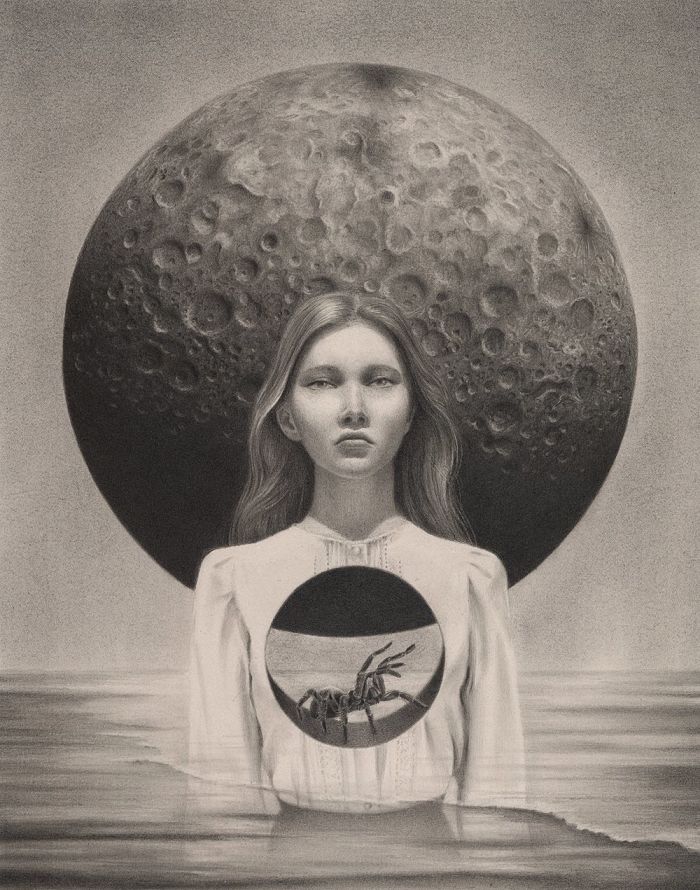 The Dark Art Emporium Social Media Accounts