This summer, Haven Gallery presents three simultaneous not-to-be-missed exhibitions: Alex Garant's "Proprioception", Annie Stegg Gerard's "Halcyon Garden", and "Ornamented" group show. Expect to see an array of mesmerizing surrealistic pieces along with highly ornate and dreamy artworks. The show is going to open this Saturday, June 24, 2017. Both Alex Garant and Annie Stegg Gerard are going to be present. If you happen to be in the Long Island area this weekend, stop by, say hello to the artists, and view the stunning artworks in person.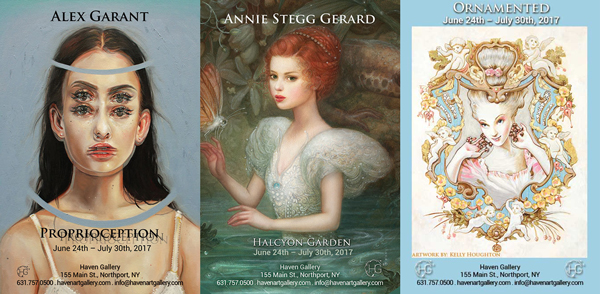 Opening Reception:
Saturday, June 24, 2017 | 6-8pm

Exhibition Dates:
June 24 – July 30, 2017
155 Main St., Suite 4
The Carriage House Square | Northport, NY 11768
Hours of Operation:
Wednesday – Sunday | 12pm– 6pm
For additional information and preview images, please contact Erica at [email protected]
Alex Garant: "Proprioception"
Press Release:
"Proprioception" is Alex Garant's first solo show with the gallery and will include paintings, drawings and handmade, stamped prints featuring her quintessential double eyed portraits. "Proprioception" translates in latin to "one's own" or "individual" and is a term used to describe the sensory information that contributes to the sense of position of self and movement; this involves both complex and regular motor skills and activity both of which may stem from the unconscious and conscious mind. This concept applies to Garant's work through both the execution of such visuals via the artist's hand and mind along with the unique and challenging reactions by her viewers.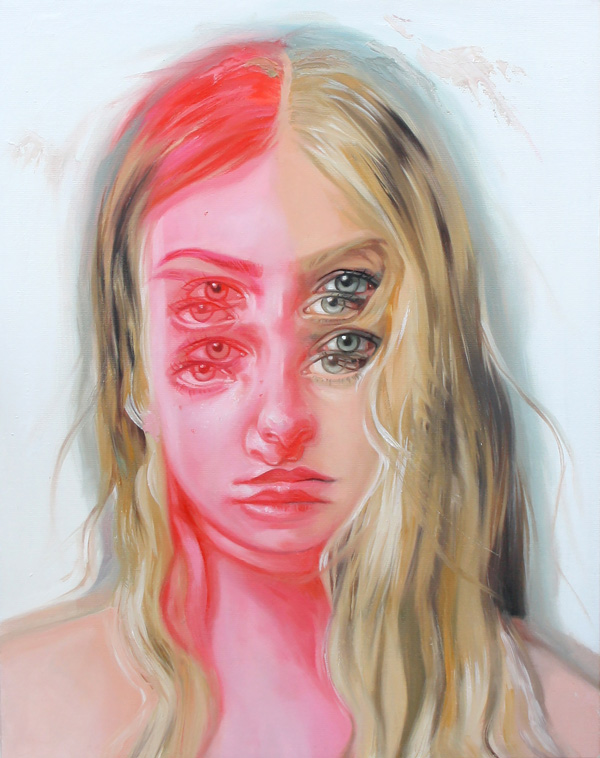 Garants work can be defined not just by her signature double eye portraits of women but by her use of color, design, shape and play on symmetry. Utilizing modern tools of visual aesthetics along with traditional elements of portraiture stimulate, overwhelm and intrigue the viewer.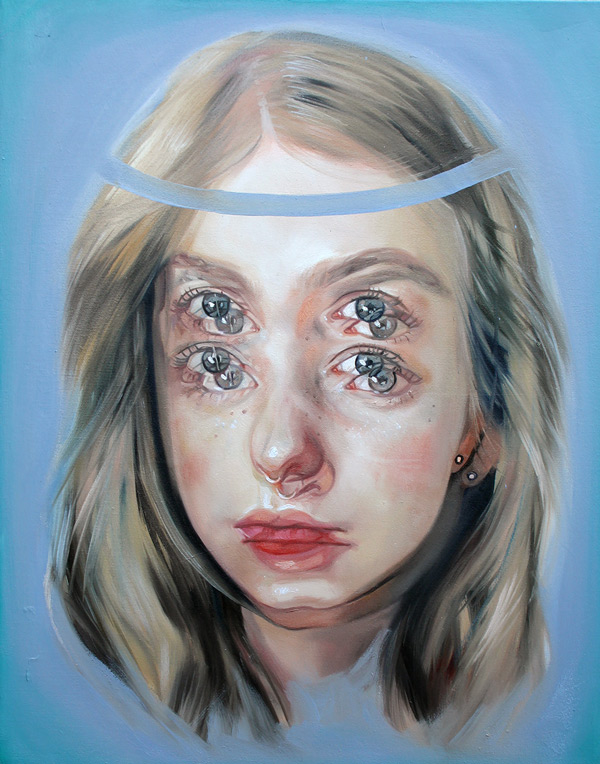 My new work explores the vivid world of traditional portraiture coupled with my signature double-exposed figures. This body of work is finding cohesion via its subjects but offers great variance through colours and contrasts. Each piece is meant to evoke a unique experience in its own context. By overstimulating the audience and saturating canvases in visual stimuli, my new body of work embraces overwhelming overstimulation and flirts with a seducing confusion. ~ Alex Garant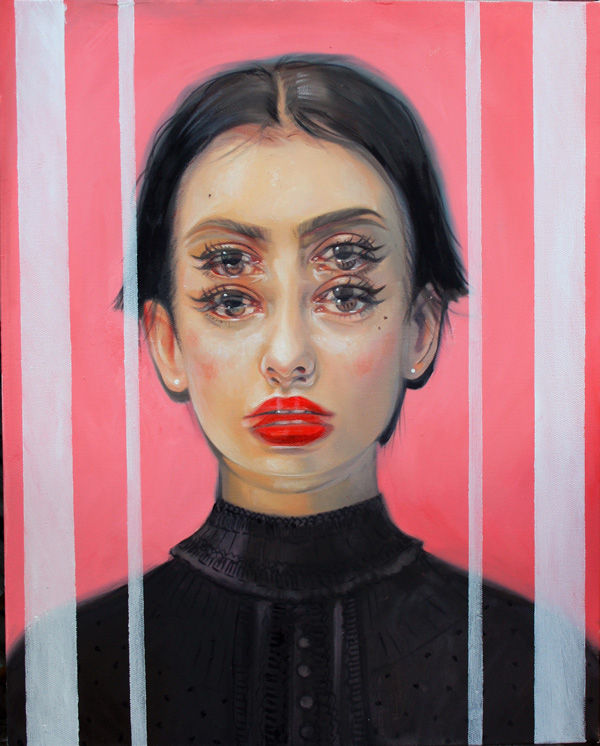 The double exposed nature of each portrait harks to antique and contemporary methods of photography and are also suggestive of the historic movements in art such a futurism and op art. The hallucinogenic qualities of Garant's work create an optical reaction resulting in an individualized experience. Capturing a moment of perpetual motion through perhaps humans most telling body part, the eyes, playfully provokes the viewer's sensory experience. This illusionary effect of motion offers a glimpse of the multifaceted and oftentimes multi-self trait to humanity, both that of one's own volition as well as the latent workings of the subconscious and unconscious mind.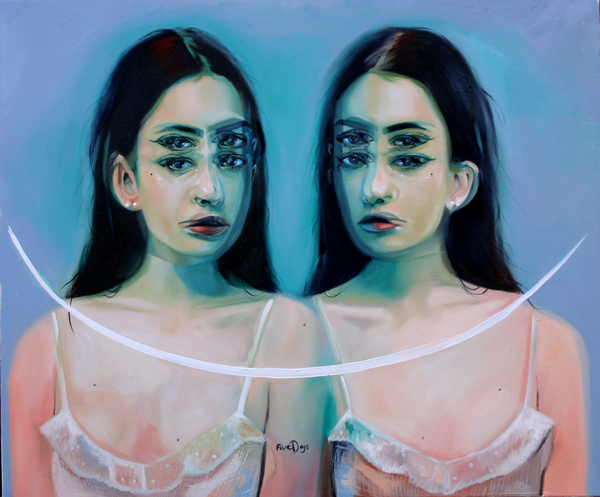 Queen of Double Eyes, Alex Garant studied visual arts at Notre-Dame–De-Foy College just outside Quebec City. After graduating in 2001, she ultimately settled in Toronto, Canada.
She decided to truly commit to her passion for Arts after suffering from a heart attack in 2012, changing forever how she would see the world.
Her alla prima oil paintings offer a graphic quality combined with traditional portrait techniques. Garant uses patterns, duplication of elements, and symmetry and image superposition as key elements of her imagery. Alex Garant's paintings are certainly conversation pieces as they are meant to engage the observers into an image investigation process and hopefully enlist their senses differently while doing so.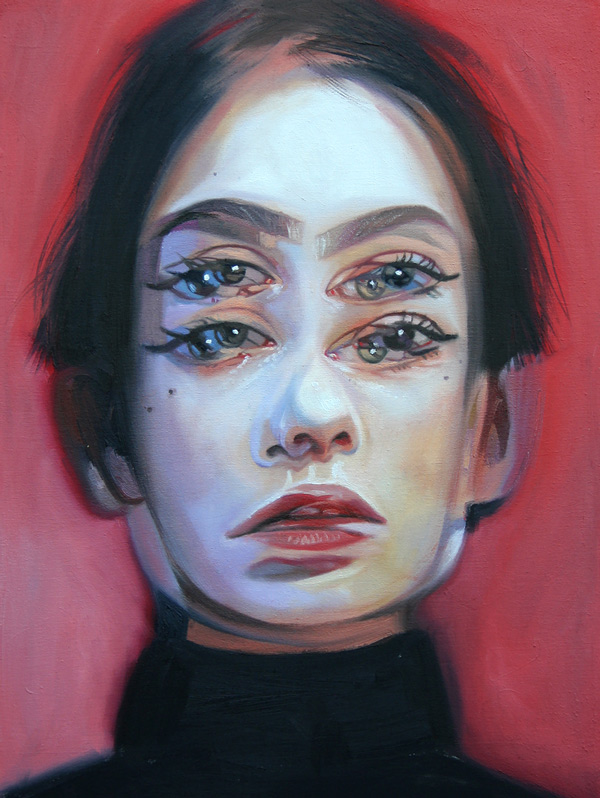 Alex has shown works in Art Galleries all over Canada and the U.S., Los Angeles, San Francisco, New York as well as Australia and Portugal. Her works also been shown at The Fullerton Museum and The Lancaster Museum of Art and History (MOAH) in California. She has been featured on CBC in a mini documentary about Contemporary Canadian Artists and her works have been seen in Magazines including: BAZAAR, Le Petit Voyeur, Tattoo Fest Magazine, The Art Education Journal , Beautiful Bizarre Magazine and on multiple online platforms including: VICE, The Huffington Post, Mashable.com, BUzznet, ViralNova, Tory Burch Trends and many more.
Annie Stegg Gerard: "Halcyon Garden"
Press Release:
"Halcyon Garden" is Annie Stegg Gerard's first solo show with the gallery and will include twelve paintings featuring her airy and ethereal, classically rendered women as they wander through the secret corners of lush gardens and forests. "Halcyon Garden" finds inspiration from the artist's childhood adventures in the furtive woods behind her family home. Each canvas is masterfully painted with influences and traditions stemming from classically trained and revered artists of the past commingled with the artist's own enchanting tales of nostalgia and natural harmony.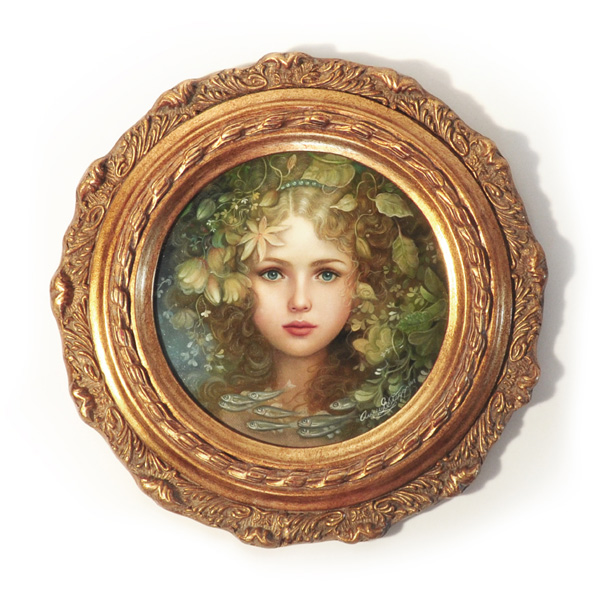 A bygone era of nature-centric compositions and attention to detail is found and further expressed through these echoes of historic old masters, specifically of the Rococo and Pre-Raphaelite period. Classical poses coupled with lush landscapes and dreamy compositions create magical tableaus reminding us of the beauty that still exists all around us and the harmony of the natural world. A welcoming narrative harking to the Golden Age of fantasy illustration can also be found in each story brought to life by Stegg Gerard's hand. Stegg Gerard reveals hidden biospheres as viewed from the perspective of her youth and derived from her own imaginative reminiscences.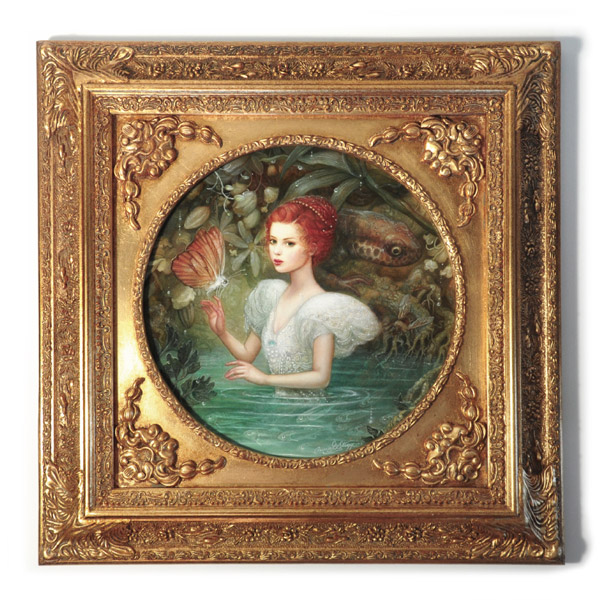 I grew up in Northern Georgia, on a property that backed a beautiful stream and forest.  Many of my formative memories were created in these woods. An entire world could exist under a rock.  Something that was hidden until I came to uncover it.  There were so many questions and so much mystery. ~ Annie Stegg Gerard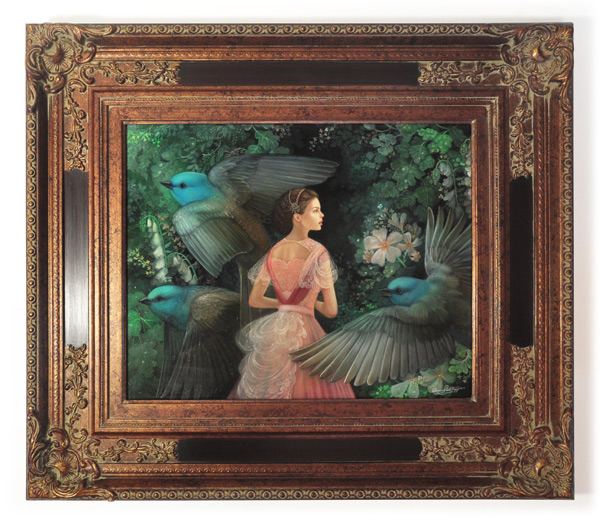 The beauty and wonder found in each painting rekindles a sense of nostalgia and rediscovery for the viewer harking back to their own childhood. Sentiments of curiosity and uncovering the majestic beauty of the smallest leaf, a friendship with a frog and the larger than life natural world that befalls a child during their explorations enchants us and brings us back to our native roots. The romantic and slightly quixotic biospheres are natural homes to the youthful yet sophisticate females who appear all familiar and at home with their surroundings. Gossamer threads of serene emotion and intrigue befall their expressions beckoning you to join them in their adventures in arcadia.
Annie has a special love for the 18th century Rococo painters who have had a large influence on her own method. Inspired by nature, folklore and mythology, her work evokes emotion and imagination in the viewer.  She finds inspiration in their imagination, and the dreamlike palette and lively brushwork that combine to create a wonderful atmosphere of enchantment.  She believes that they sought to transport us to different worlds and fantastic places though their works. In her own work, known for it's beautiful, enigmatic figures and lively creatures, Annie strives to depict this same transportive effect to the viewer.
Annie has been exhibiting her work for seven years and has done notable publishing work for clients such as Disney, Hasbro, Wizards of the Coast, Easton press, Ballistic Publishing and more. Her work is found in private collections all over the world.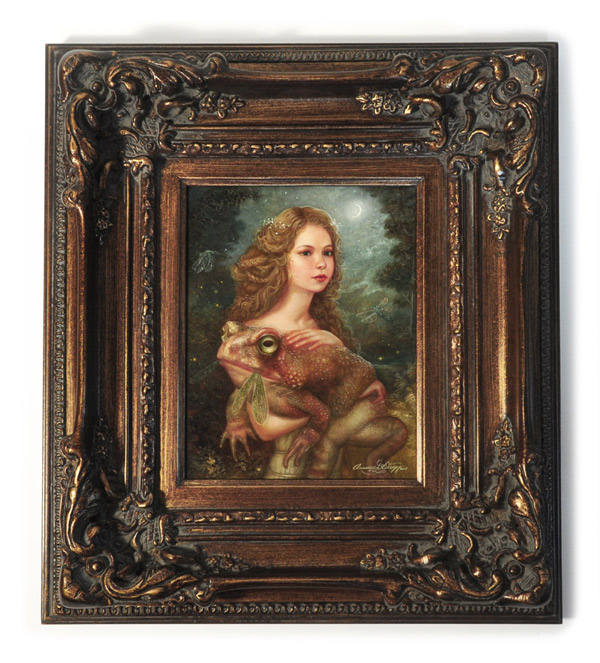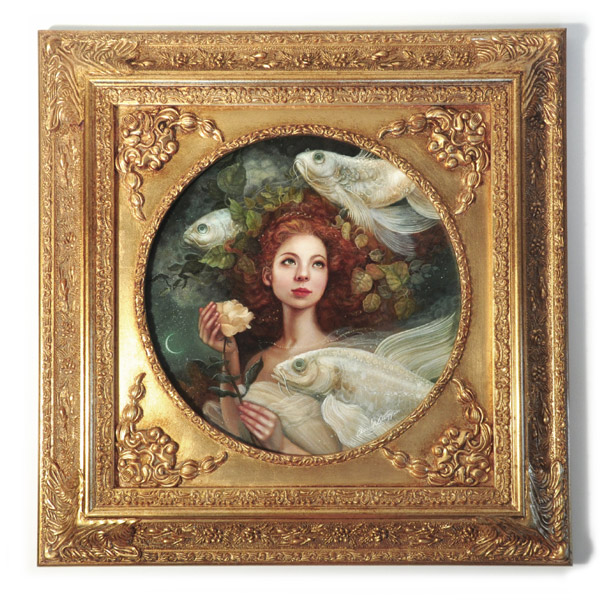 Ornamented Group Show
Press Release:
Haven Gallery is pleased to present "Ornamented", a group exhibition of paintings, drawings and sculpture focusing on the highly ornate and detailed periods of art history. This exhibition specifically focuses on themes and styles present in the visual arts including but not exclusive to paintings, drawings, sculpture, architecture, literature, interior design and fashion. Periods of art such as the Rococo known for its lush details, romantic curves and elegance along with the art of the illuminated manuscript with their stories, colorful illustration, strong narratives and decorated borders have been especially considered for this exhibition. Through their work, artists are revisiting tales of the past, exploring the illuminating effects of their palettes, visiting the French court and surveying the integration of grandiose details found in these periods resulting in a visual blending of the historical with the contemporary.
Exhibiting Artists:
Jel Ena, Redd Walitzki, Sonya Fu, SoMK, Socar Myles, Janet Cook, Sara Scribner, Shane Scribner, Miso, Octoplum, Kelly Houghton, Rebecca Yanovskaya, Christina Ridgeway, and Marc Scheff.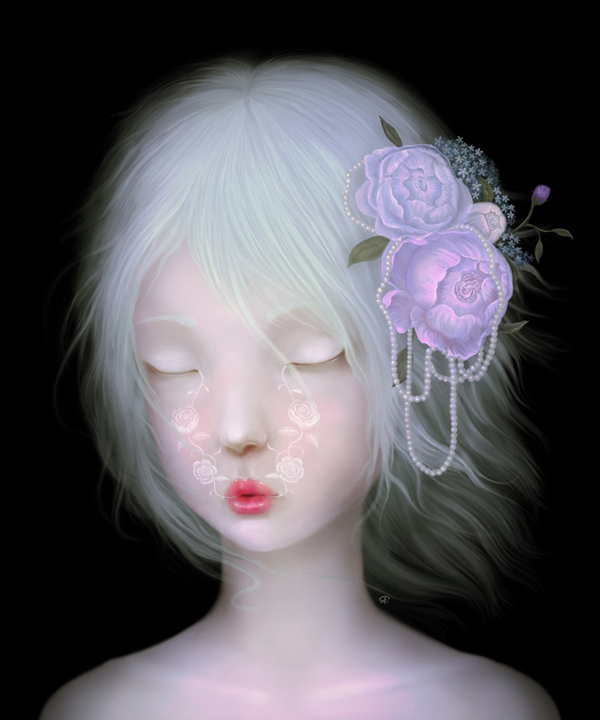 (Above) Sonya Fu
(Above) Jel Ena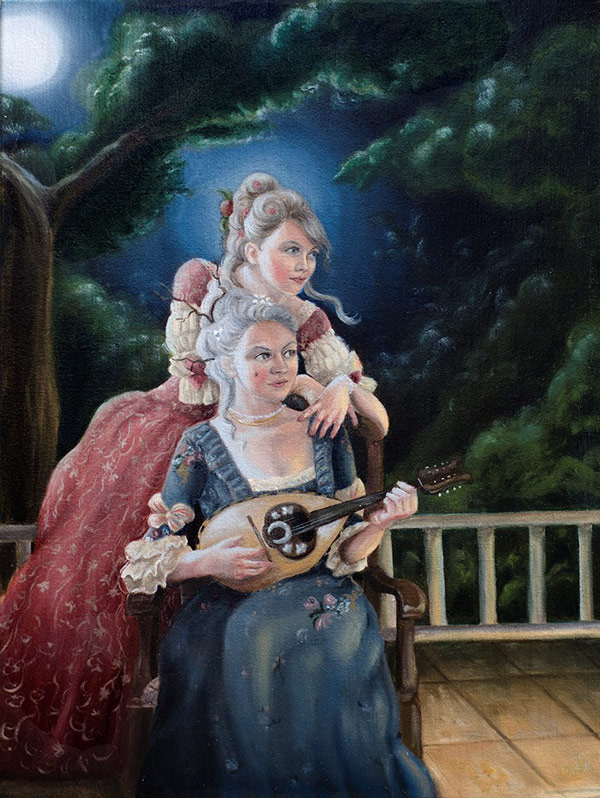 (Above) Christina Ridgeway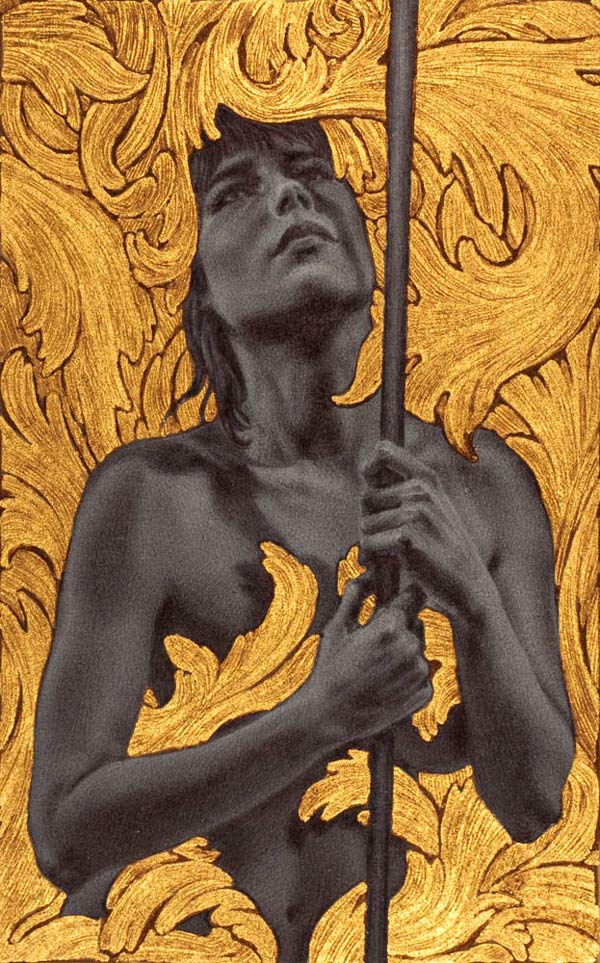 (Above) Rebecca Yanovskaya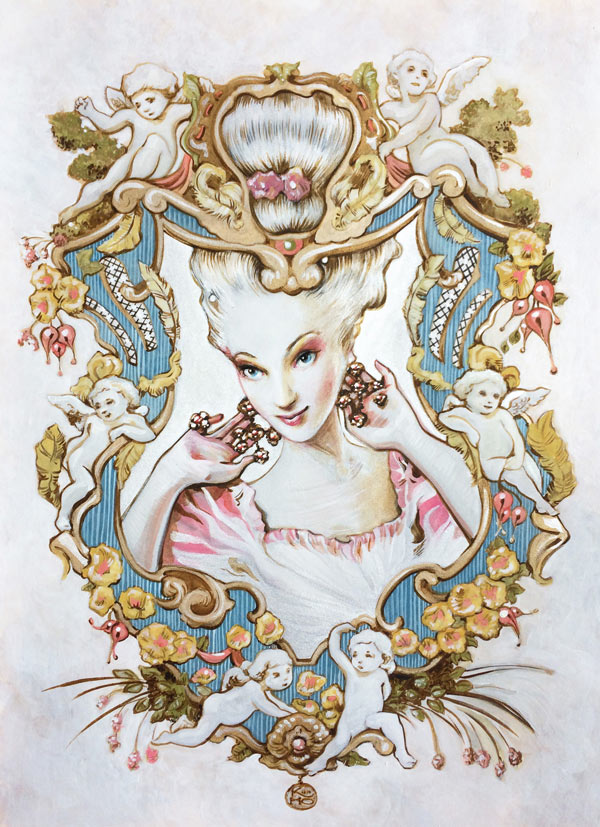 (Above) Kelly Houghton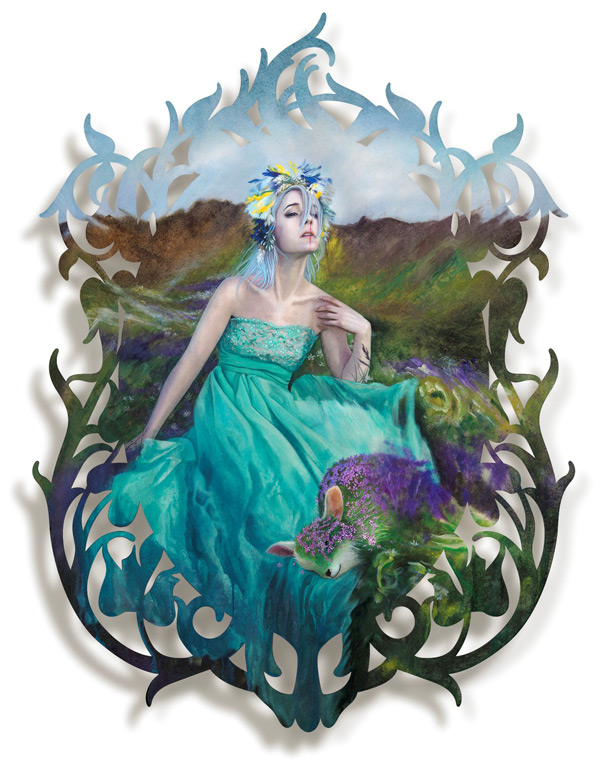 (Above) Redd Walitzki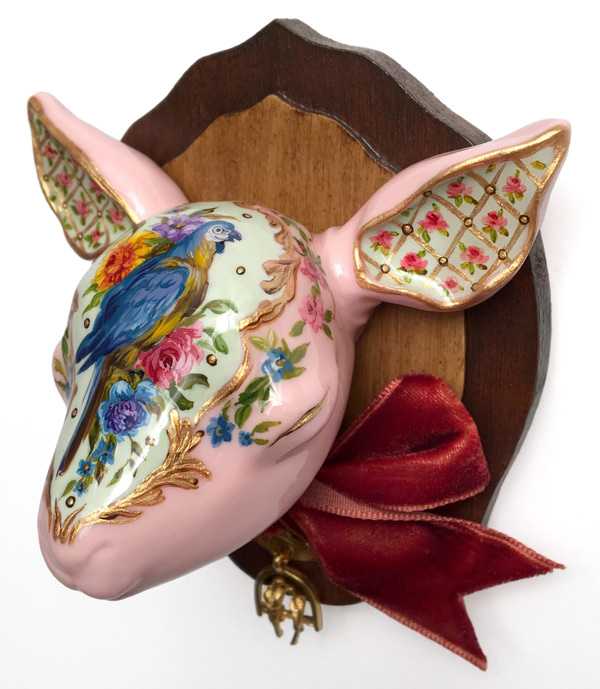 (Above) Miso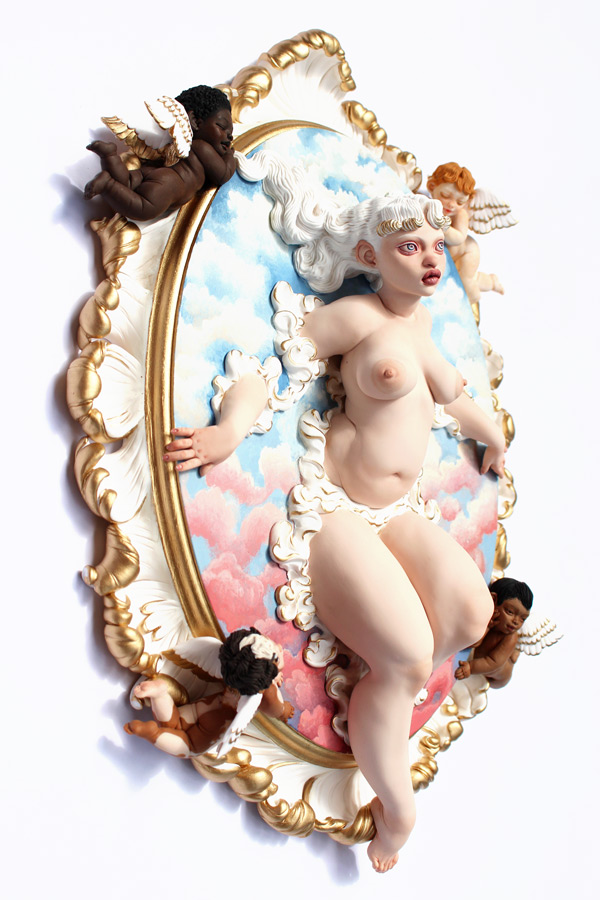 (Above) Octoplum
Save
Save
Save
Save
Save
Save
Save
Save
Save
Save
Save
Save
Save