There's always something magical happening when it comes to the art of Jasmine Becket-Griffith.
On Saturday, March 11, help Pop Gallery celebrate the highly anticipated launch of her new Writing and Creativity Journal! This 220 page deluxe paperback journal with lined and unlined pages for scribbling and sketching is perfect for your own creative expressions! Filled with 44 color art reproductions of Jasmine's imaginative paintings, line art, and quotes, it's just what you need for keeping track of to-do lists, quick notes, love notes, doodles, budding ideas, short stories, and poetry. Keep your thoughts and secrets tucked away within the realms of your own private notebook.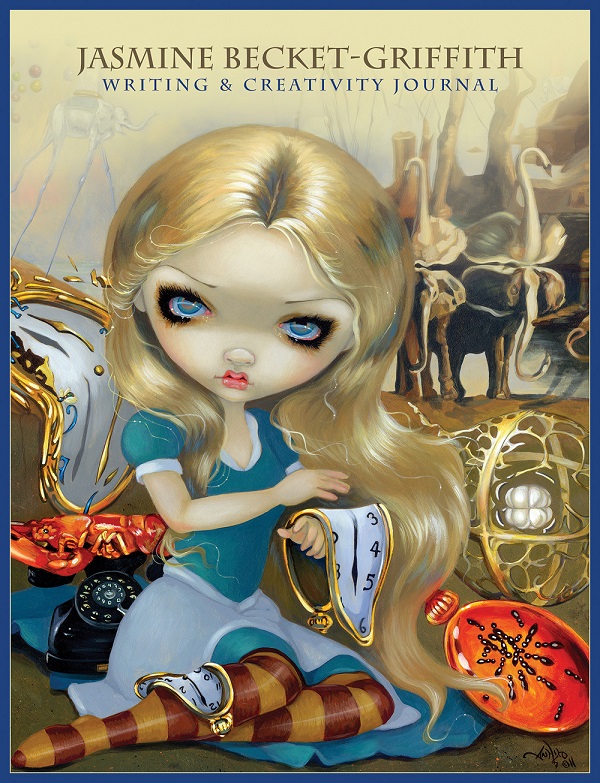 Event Date:
Saturday, March 11, 2017 |6-9pm
1504 East Buena Vista Drive | Lake Buena Vista, Florida  32830
Disney Springs, located at the Walt Disney World Resort in Florida
Hours of Operation:
Sunday – Thursday  – 10:00 am – 11:00 pm
Friday – Saturday  –   10:00 am – 12:00 am
Please contact the gallery directly for further information and purchase availability: popgallery@me.com
Press Release:
Jasmine Becket-Griffith's very first "Writing and Creativity Journal" is debuting at the Pop Gallery! Join us for an evening full of fun and creativity. Jasmine will be in attendance at the gallery for this special release of the new Creativity Journal, to sign autographs and to display some of her own creativity through a LIVE painting performance! We will also have a large display of Jasmine's original paintings, limited editions, prints, other books & merchandise.  The Jasmine Becket-Griffith Writing and Creativity Journal (published by Blue Angel) is a deluxe art-book-journal created by Jasmine herself. It features cream-coloured premium quality wood-free paper, with a combination of lined and unlined pages so you can write, doodle, paint or draw. There are also 30 small Jasmine Becket-Griffith line works for you to colour in, a selection of Jasmine's favourite famous quotes, and 44 full-pages of her full colour artworks to inspire you and get your creative juices flowing!  After the launch party the Journal will also be available through Amazon and book seller worldwide.
Follow Jasmine:
Website | Instagram | Twitter | Pinterest | Facebook
Save
Save
Save
Save