'What remains when all is said and done? 21 Artists translate the phrase "All That Remains" in this bone, fantastical anatomical, "remains" themed exhibition. From ink to thread, from stone to bone, a variety of specimens will be unearthed inside Stranger Factory.'
On October 7 Stranger Factory will host an incredible show curated by Lana Crooks called 'All that Remains'. This group show will feature some amazing pieces from artists around the world, including one of our favourite locals Mahlimae and will run alongside Stranger Factory's Halloween inspired group show 'Bewitching VI'. It will be an incredible evening with some intriguing pieces and you will also have an opportunity to meet Lana Crooks who will be in attendance on opening night along with some of the artists!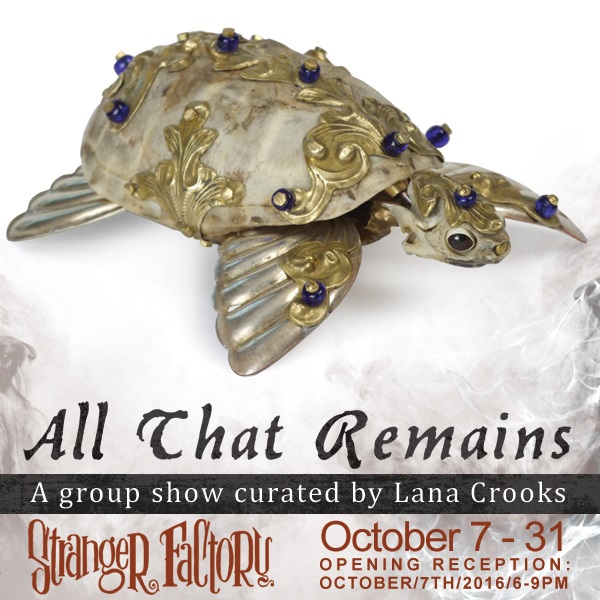 Opening Reception:
Friday, October 7 | 6 – 9PM
Exhibition Dates:
October 7– October 30, 2016
3411 Central Avenue NE | Albuquerque, NM 87106
Participating Artists:
Adipocere, Jeremy Bastian, Lana Crooks, Jessica Dalva, Kristina Drake, Matt Hall, Stephanie Inagaki, Darla Jackson, Jessica Joslin, Jennifer Joslin, Mahlimae, Lauren Marx, Caitlin McCormack, Stephanie Metz, Christina Mrozik, Forest Rogers, Virginie Ropars, Sinan Soykut, Tyler Thrasher, Jake Waldron, Katherine Walsh of Fearsombeast
About the Gallery:
Stranger Factory is well known for its postmodern, pop surrealist and "lowbrow" art and the community and it supports. Stranger factory aspires to give art enthusiasts the opportunity to begin their collections with original works and limited edition releases at affordable prices. The gallery is the official flagship retail outlet for all Circus Posterus goods, including original artwork, limited edition prints, art volumes, sculptural editions, apparel, as well as other gifts, novelties, designer toys, and curious objects of beauty and wonder!
About the Curator: Lana Crooks
Lana Crooks loves the antique, the creepy, the cute and the mysterious. Constructing creatures from fabrics and found objects, she is a purveyor of faux specimens and soft curiosities that are a blend of science and fantasy. Sought after for her pattern-making abilities, she frequently teams up with other artists to breathe three dimensional life into their illustrations, earning her two Designer Toy Awards. She enjoys drawing from real specimens in dusty back rooms of Chicago's natural history museums but, on an average day, you can find her in the studio surrounded by skulls, old books, aging fabrics, and a cat named Tanuki.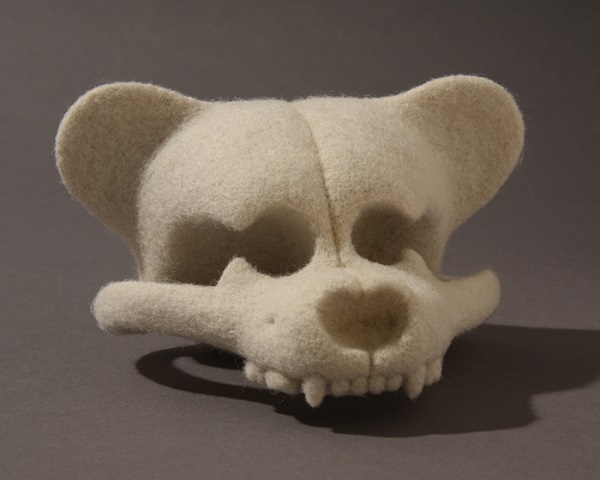 Stephanie Metz – Ursulus Propegena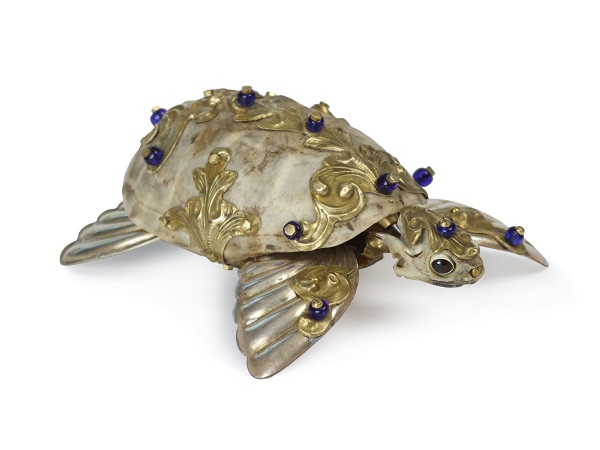 Jessica Joslin – Flash
Lana Crooks – Infinity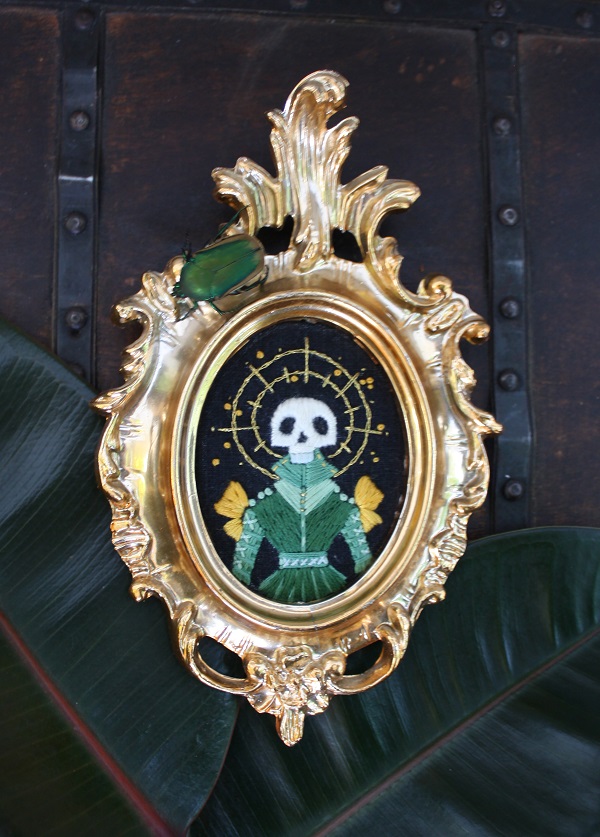 Katherine Walsh – Lady in Green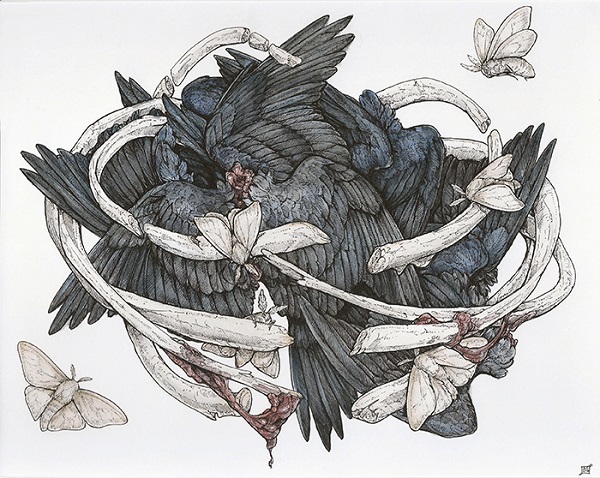 Lauren Marx – My Anxious Lungs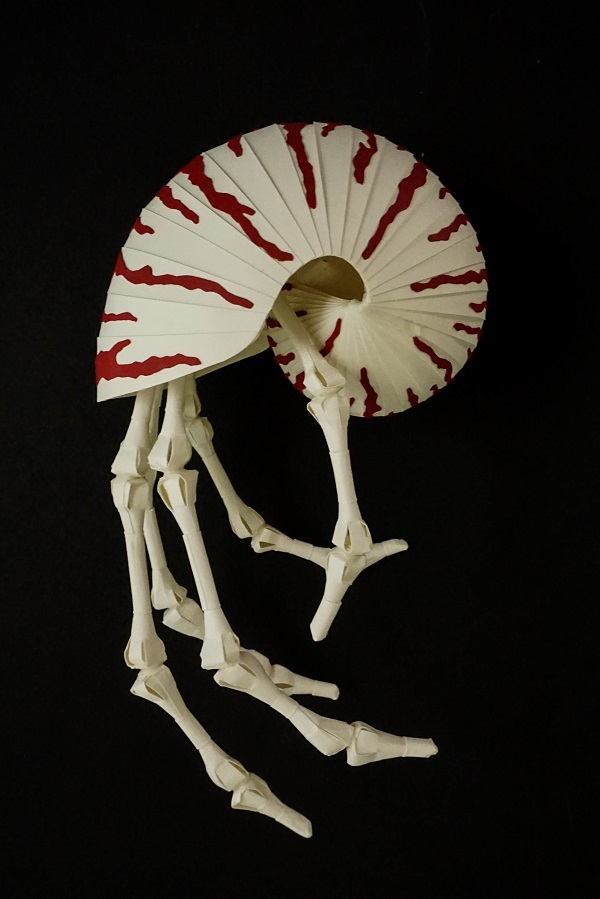 Sinan Soykut – Nautilus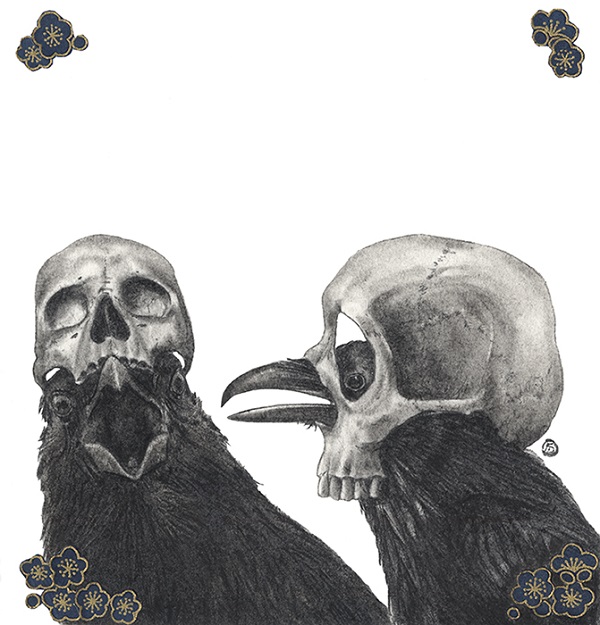 Stephanie Inagaki – Parlor Games
Matt Hall – Pick Until There's Nothing Left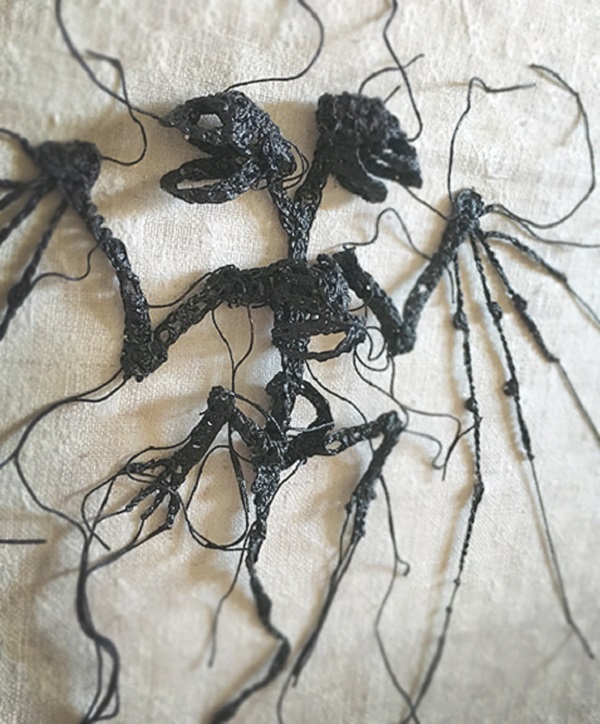 Caitlin McCormack – Portentum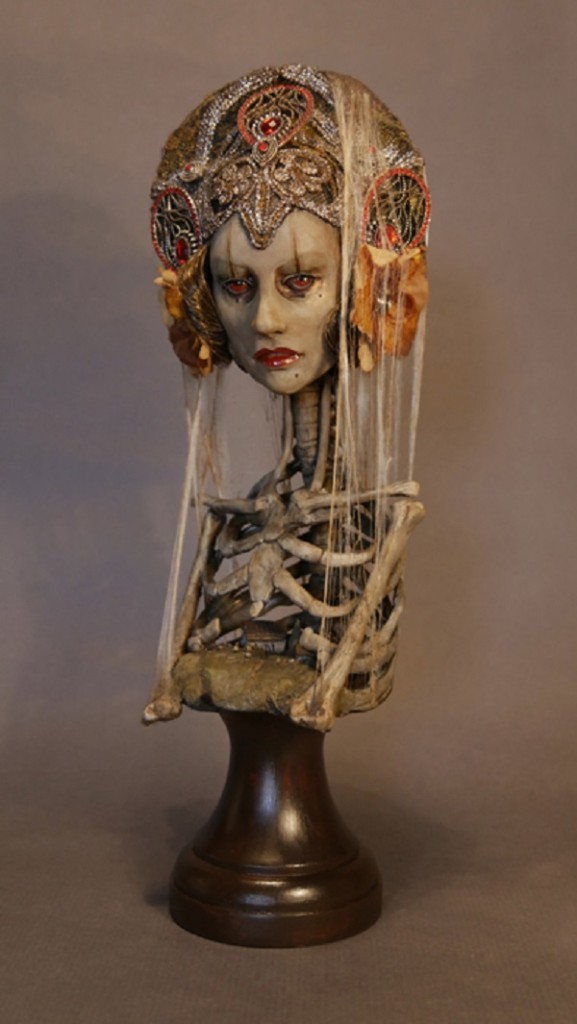 Virginie Ropars – The Bride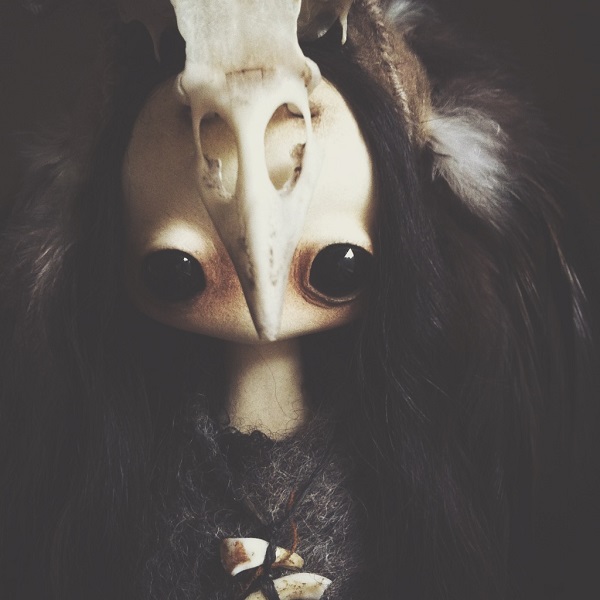 Mahlimae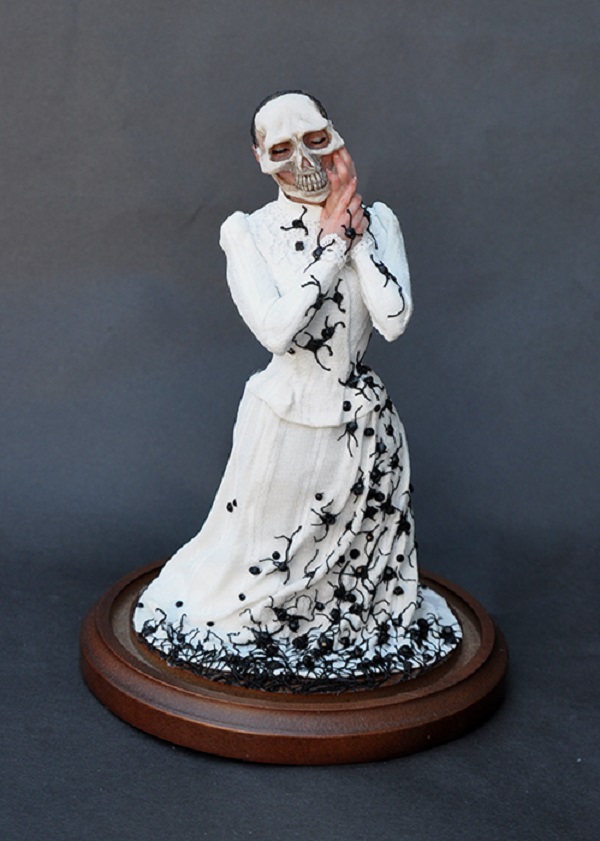 Jessica Dalva – Staying Out of Trouble
Save