Once again, Haven Gallery has curated an engaging and riveting group exhibition. Inspired by the beauty and the tumultuous nature of the tempest – more specifically, the violent and windy storm portrayed in the works the Romanticist landscape painter, J.M.W. Turner and the Italian Renaissance Master, Giorgione – the gallery invited nineteen contemporary artists to interpret the subject matter. The different ways the artists decided to approach the theme – e.g. portraying an emotional turmoil instead of an actual storm, basing the painting on Shakespeare's play of the same name, portraying the storm in a humorous instead of in an ominous manner – can tell us a lot about the artists' psyche. Look beyond the surface, and see the souls and the minds of the people who created of these artworks. Can you see that, in a way, these pieces are the visual manifestations of their condensed autobiographies?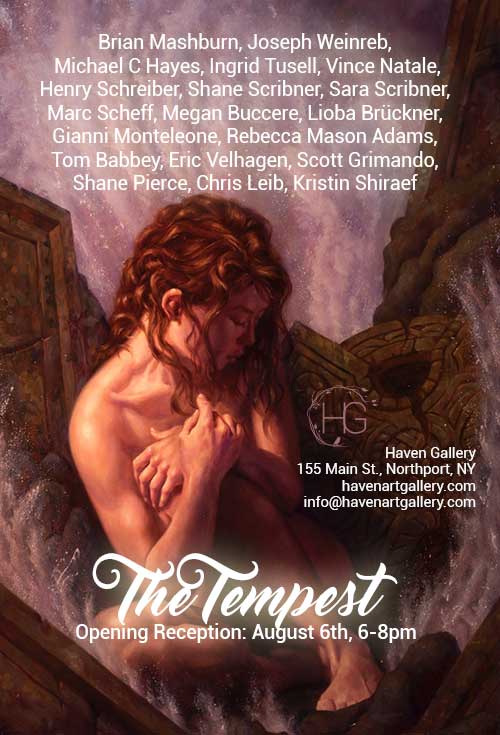 Opening Reception:
Saturday, August 6, 2016 | 6-8PM
Exhibition Dates:
August 6 – September 11, 2016
155 Main St., Suite 4
(The Carriage House Square)
Northport, NY 11768
Hours of Operation:
Wednesday – Sunday | 12PM – 6PM
Participating Artists:
Brian Mashburn, Joseph Weinreb, Michael C. Hayes, Ingrid Tusell, Vince Natale, Henry Schreiber, Sara Scribner, Shane Scribner, Marc Scheff, Megan Buccere, Lioba Brückner. Gianni Monteleone, Rebecca Mason Adams, Tom Babbey, Eric Velhagen, Scott Grimando, Shane Pierce, Chris Leib, Kristin Shiraef
Press Release:
This exhibition concept is inspired by two painters from art history: Romanticist landscape painter, J.M.W. Turner and Italian Renaissance Master, Giorgione. In particular, the palette and tumultuous seascapes of Turner and the famous narrative scene "La Tempesta" from Giorgione. Both artists approach the concept of the tempest whether it be on land, sky or sea. Exhibiting artists are asked to consider the storyline and sense of foreshadowing as seen in Giorgione's "La Tempesta" and the gravity of Turner's seascapes through their own artistic explorations. Artists as always will have creative freedom in concept and execution. The tempest may be perceived as one within the psyche, a meteorological calamity, or something different entirely.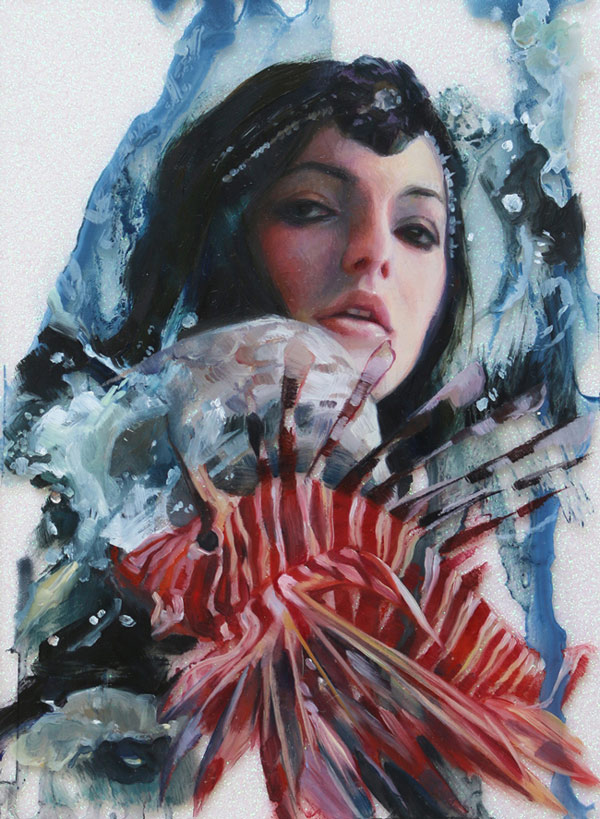 (Above) Lioba Brückner, "Swept away by the seething waters", oil on plexiglass on iridescent paper, 5 x 6.6 inches, 10 x 12 inches framed
(Above) Shane Pierce, "Heavy Soul Darlin'", oil on conservative board, 8 x 10 inches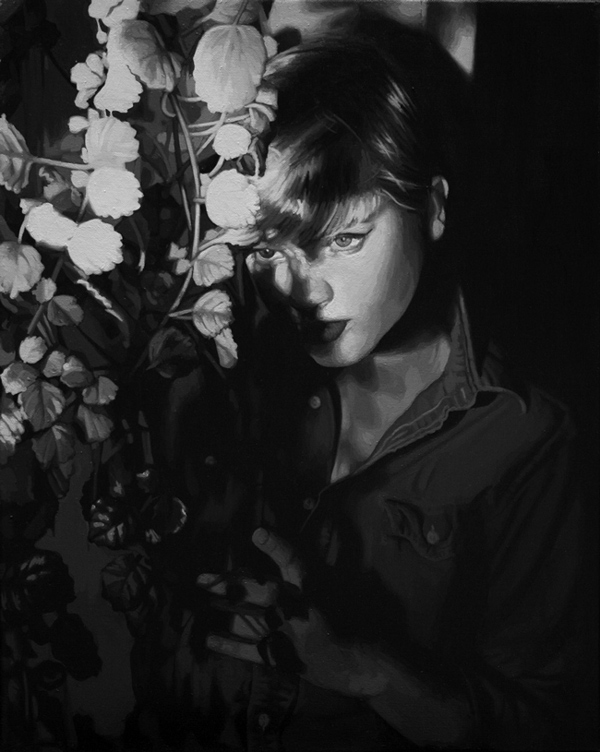 (Above) Rebecca Mason Adams, "Hayley #3", acrylic on canvas, 16 x 20 inches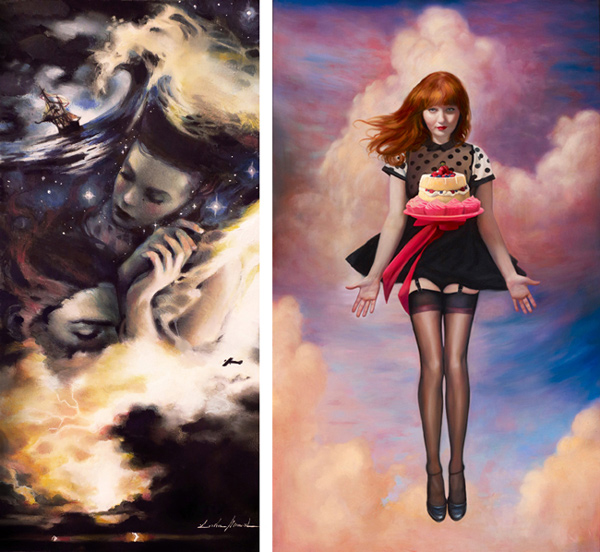 (Above) Left: Kristin Shiraef, "Amidst Lovers Fixation", mixed media (soft pastel, color pencil, ink and acrylic on mixed media tented paper, 8 x 17 inches, 14 x 24 inches framed. Right: Gianni Monteleone, "Kristin's Birthday", oil on panel, 23.5 x 39.5 inches, 32.25 x 48.25 inches framed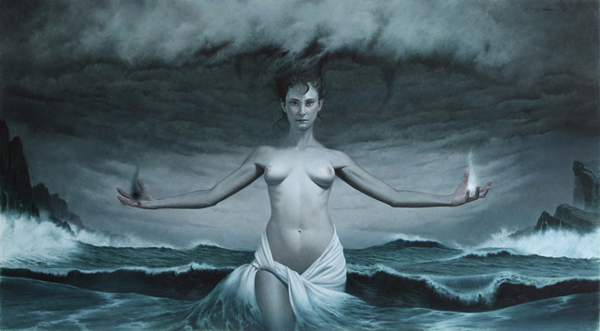 (Above) Vince Natale, "Stormbringer", oil on board, 15 x 27 inches, 18 x 30 inches framed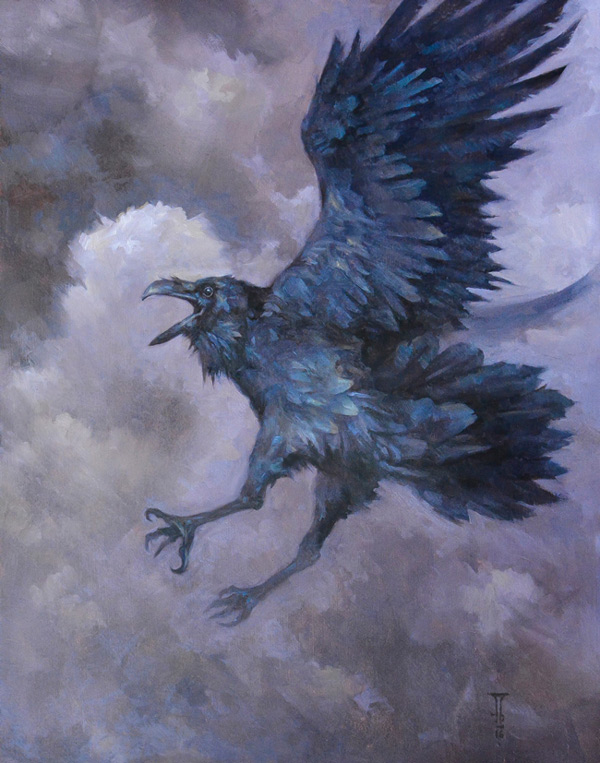 (Above) Tom Babbey, "Stormcrow", oil, 11 x 14 inches
(Above) Ingrid Tusell, "La Tormentosa", oil on board, 17.75 x 22 inches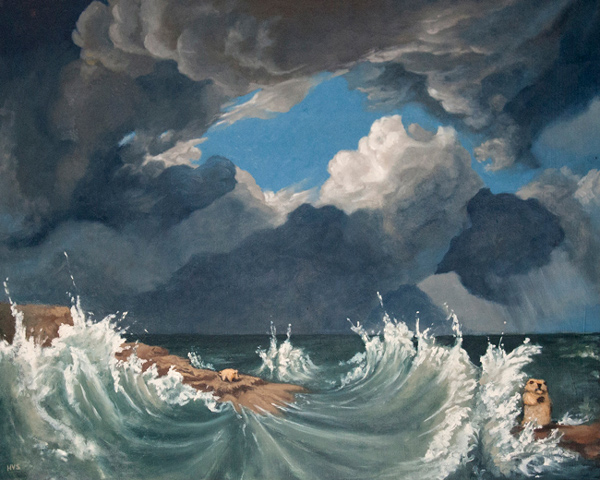 (Above) Henry Schreiber, "A Foul Tempest", oil on panel, 20 x16 inches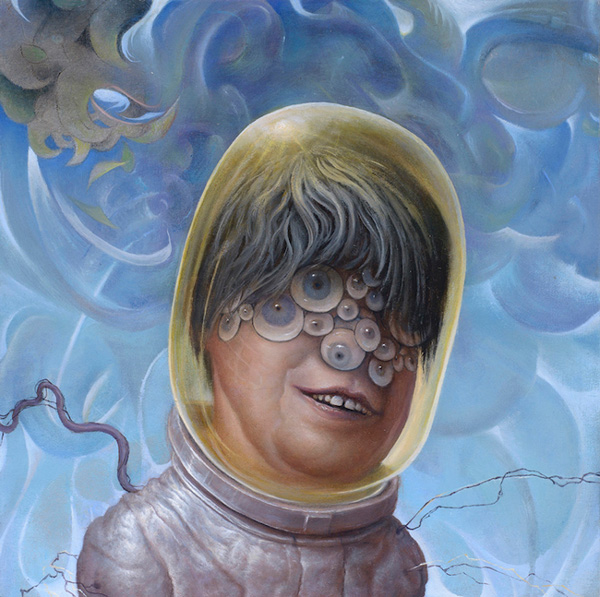 (Above) Chris Leib, "Eye of The Storm", oil on panel, 8 x 8 inches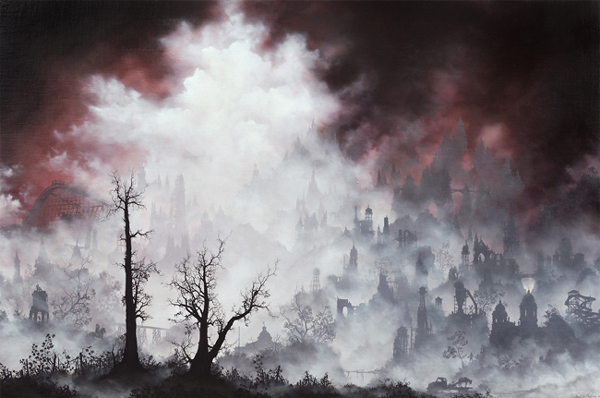 (Above) Brian Mashburn, "Domaine", oil on linen, 36 x 24 inches, 38 x 26 inches framed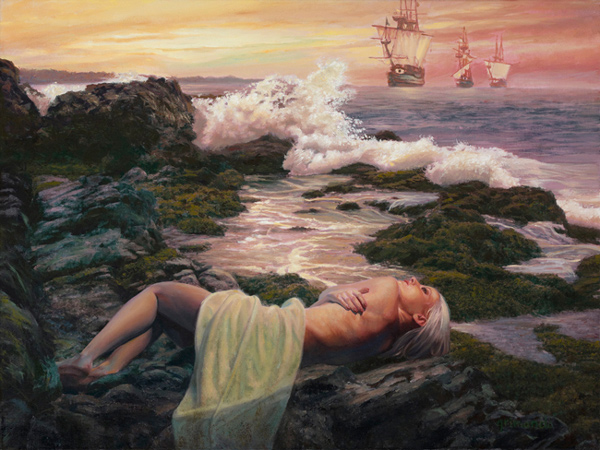 (Above) Scott Grimando, "The Breakers", oil, 18 x 24 inches
Save
Save
Save
Save
Save
Save
Save
Save
Save
Save
Save
Save