On Friday, April 1, 2016, Modern Eden Gallery presents 'The Next Day', the highly anticipated solo exhibition of Emilio Villalba. Exploring fundamental components that encompass the human condition, each painting conveys emotionality layered between his abstract composition. Utilizing an alla prima technique, the ardent expressions and melancholic undertones create a visually potent collection of portraiture.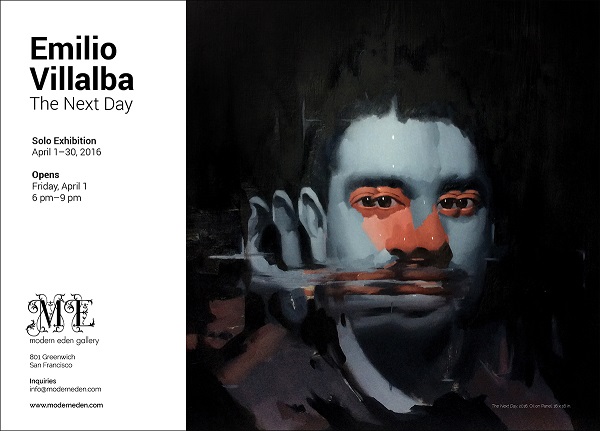 Opening Reception:
Friday, April 1, 2016 | 6–9 pm
Exhibition Dates:
April 1–30, 2016
801 Greenwich Street | San Francisco, CA 94133
For additional information, please contact the gallery directly: [email protected]
Artist Bio:
A Southern California native, Emilio Villalba received his BFA from the Art Institute of California in 2006, and his MFA in Painting from the Academy of Art University in 2011. He currently lives in San Francisco where he teaches at the Art Institute of California and Cogswell College.
Artist Statement:
My portraits are inspired by master works, as well as the contemporary human condition. They explore the dissonance created when the familiar is fractured and distorted by outside influence.
Save