Cezar Brandao sculpts digital 3D portraits of exiles from a lovelier and chillier plane. Some have the faces of renegade sexdroids- all babydoll pouts and anime doe eyes- with looks that could eviscerate. Others look like beached mermaids or alien refugees, exquisitely homesick. They could be characters in an MMORPG for Tumblr-famous recluses set in an academy for webcam witches, or holographic models for fashion's edgelord du jour, or extras in a Grimes feat. FKA Twigs video. If you had worn their skins, you would have thrived in high school.
Upon closer inspection, they unnerve. Brandao has given them such rich facial expressions that they're almost too human. The Brazil-based artist freezes his women (they're definitely not girls) mid-grief, pre-rampage, post-climax. The rare smile is always off-kilter, occasionally with a hint of pyromaniacal or patricidal tendencies. Many of them are sensual, some even subtly erotic, but none of them are sexy. Expecting a glass-shattering, mic-dropping take-down of the male gaze, I ask him if his art is political.
He laughs and says no. "People think too much." He nods and grins and yuh-huh-totally-you're-so-right obligingly during strangers' soliloquies at his art shows, but has absolutely no idea what they're talking about. He is flattered but utterly flummoxed by the intense think pieces bloggers ooze about his art. "There are some questions people ask me that I don't even know the answer to."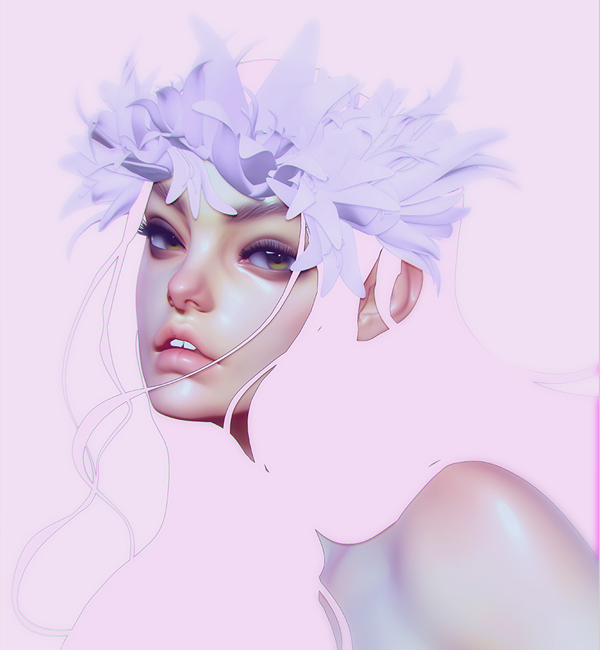 Whisper
Hope
Despite the digital expertise and technicality required for Brandao to make one of his portraits in Zbrush and Photoshop, he's a surprisingly primal sort of man. I ask him about the inspiration for his art, he answers, "Whenever I'm feeling something and listening to music."
His computer is full of pieces he cannot show because his emotions, at the time, were not visceral enough. His career-launching piece, "Dreamcatcher," was inspired by the period of despair following a break-up. His painting "My Sunflower" is based on his current girlfriend.
He began his digital art career in video game design, where female characters are expected to look like Secret Service members who moonlight as naked sushi models. "They always show the breasts and the butt, but I wanted to do the opposite, to hide that." He does not work on video games so much anymore because he was essentially reanimating corpses. In the industry, copying-and-pasting character models are de rigeur.
"I hate that, I never do that," he says, indignant that someone had accused him of doing so with his art. "I'm not here to be a computer; I'm here to be an artist. People see 3D characters and say that they don't have soul, they don't have life." he adds. "They say the computer is making it, and that's just not true. I'm the one making it. When people see my art, they feel emotion."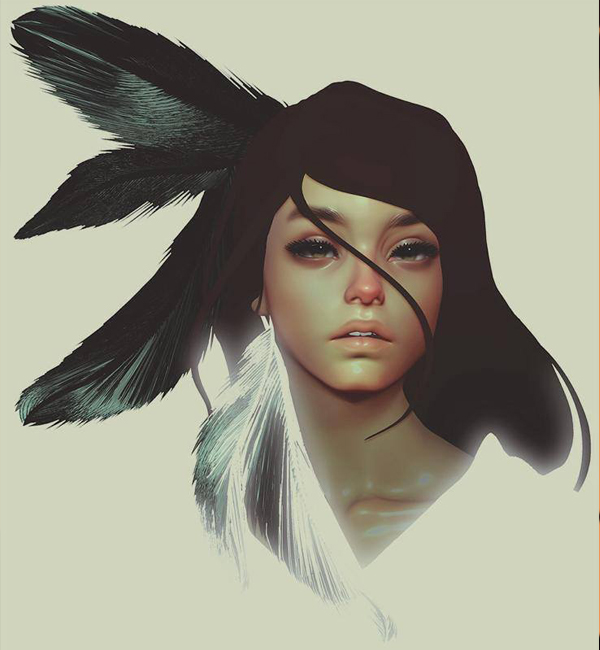 Dreamcatcher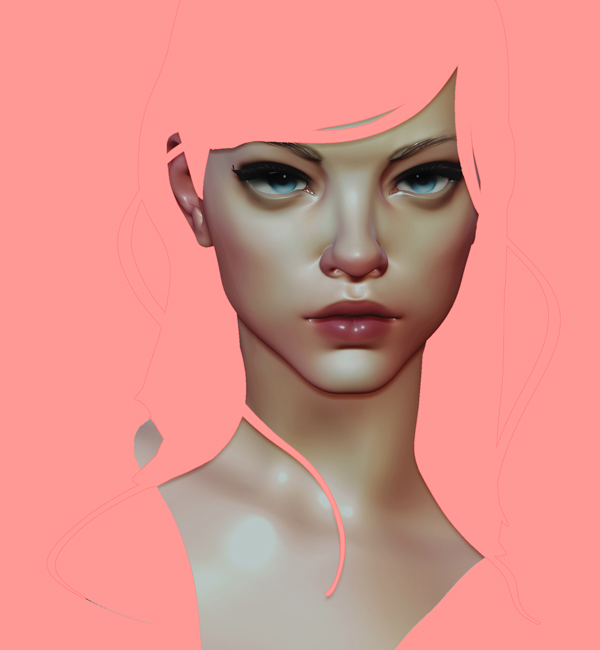 Fading
My Sunflower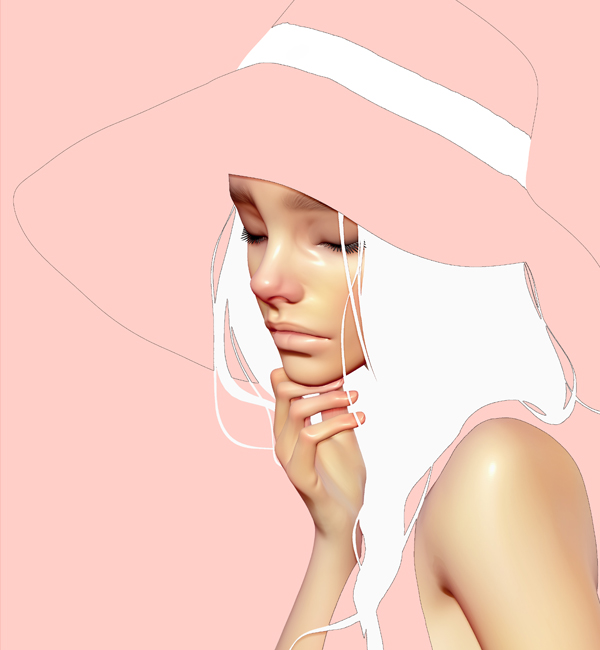 Lost Time
Lonely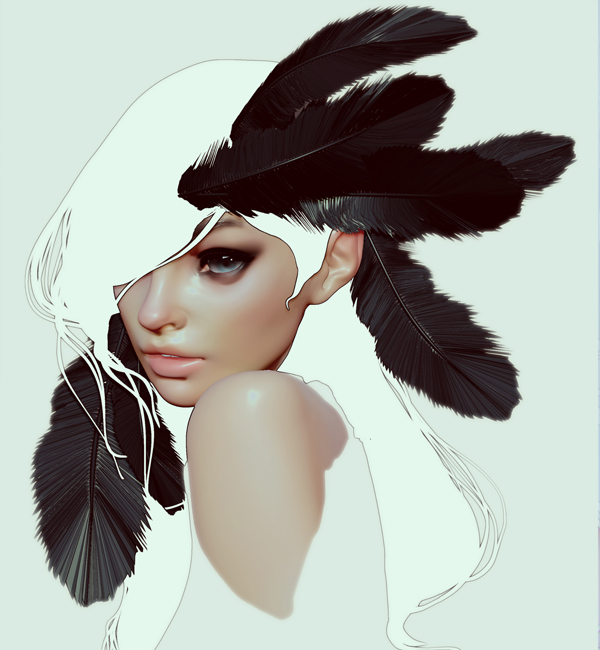 Lightning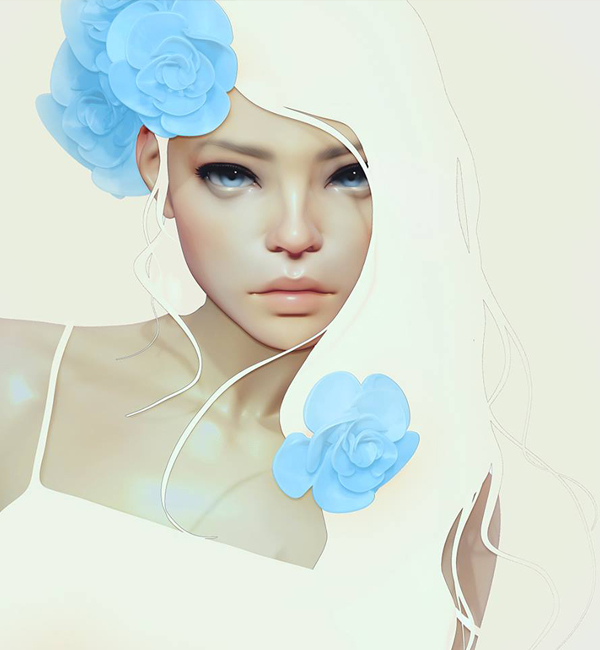 Flor Azul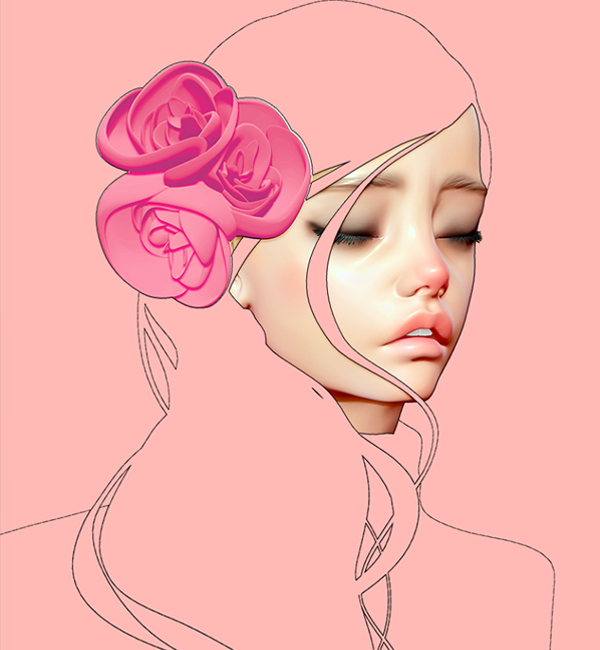 Valleys of My Heart
Twins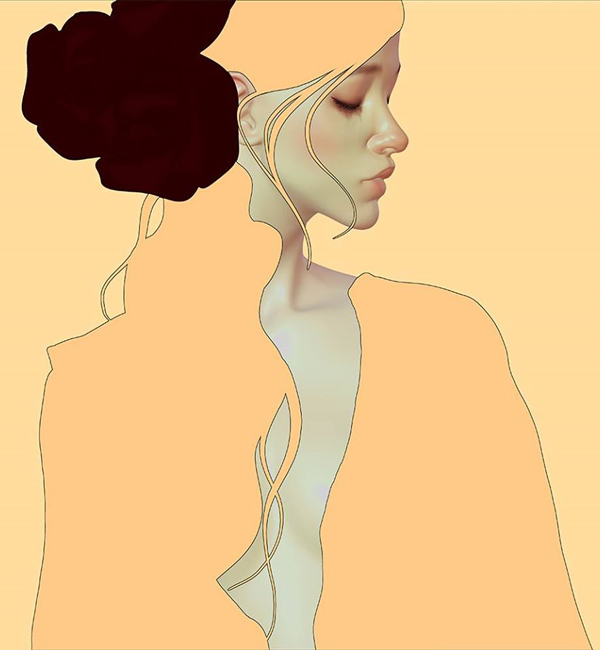 Sleepless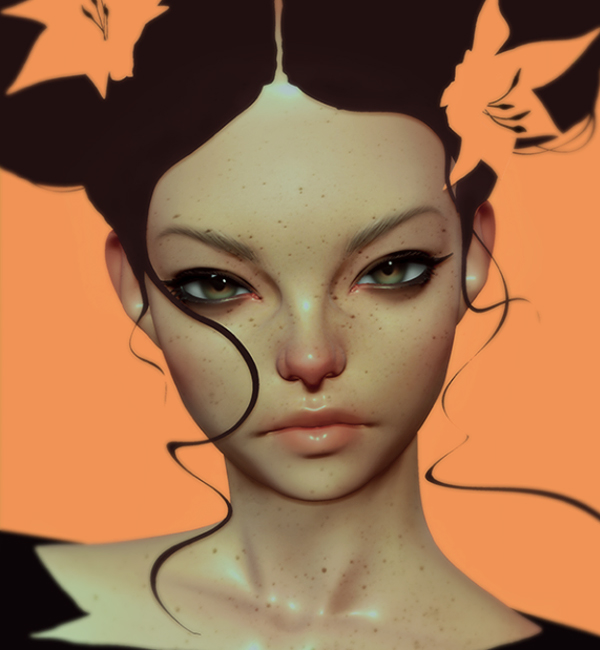 Save Me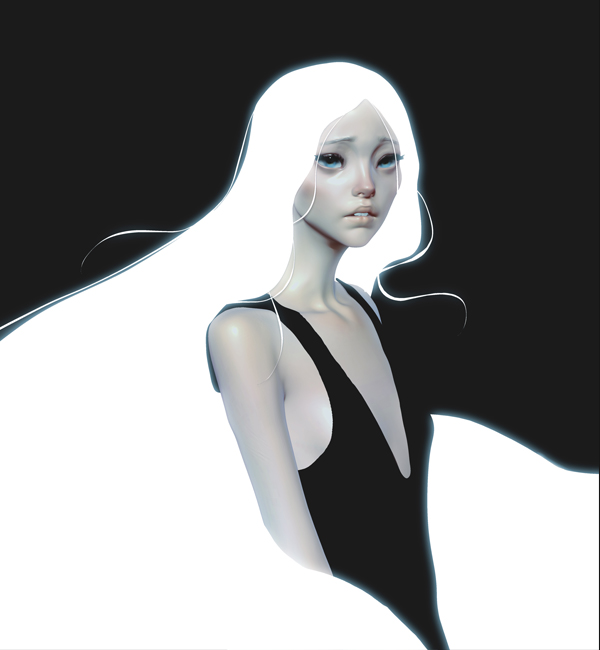 Pure Beauty