Thinkspace Gallery has the pleasure of hosting a delightfully engaging show with works by the talented Australian artist Rodrigo Luff. This exhibit, Nemeta (a Celtic reference), is sure to be a success as Rodrigo's use of form and color are truly stunning and exemplary. He combines feminine form and nature, which makes for fabulously rich work. Viewers will get to see firsthand the vibrancy and luminosity his work radiates and explore his fine attention to detail. Rodrigo used oil on board for a portion of his pieces and mixed media (graphite, colored pencil, ink, pastel, and acrylic) for others, showing he has total control and mastery of a range of media. This body of work encapsulates a balance of imagination and technical skill.
Rodrigo also collaborated with master photographer Moss Von Faustenberg for reference images for this particular show. This collaboration is a successful one, as Moss captures pristine, goddess-like women in nature with his lens and Rodrigo adds his signature flair, toying with light, line, and, color. Seeing these pieces on screen is a delight to the eyes, but seeing the pieces in person is an unreal and breathtaking experience.
Step into the ethereal paradise Rodrigo has conjured (since 2014) for his fourth solo exhibition.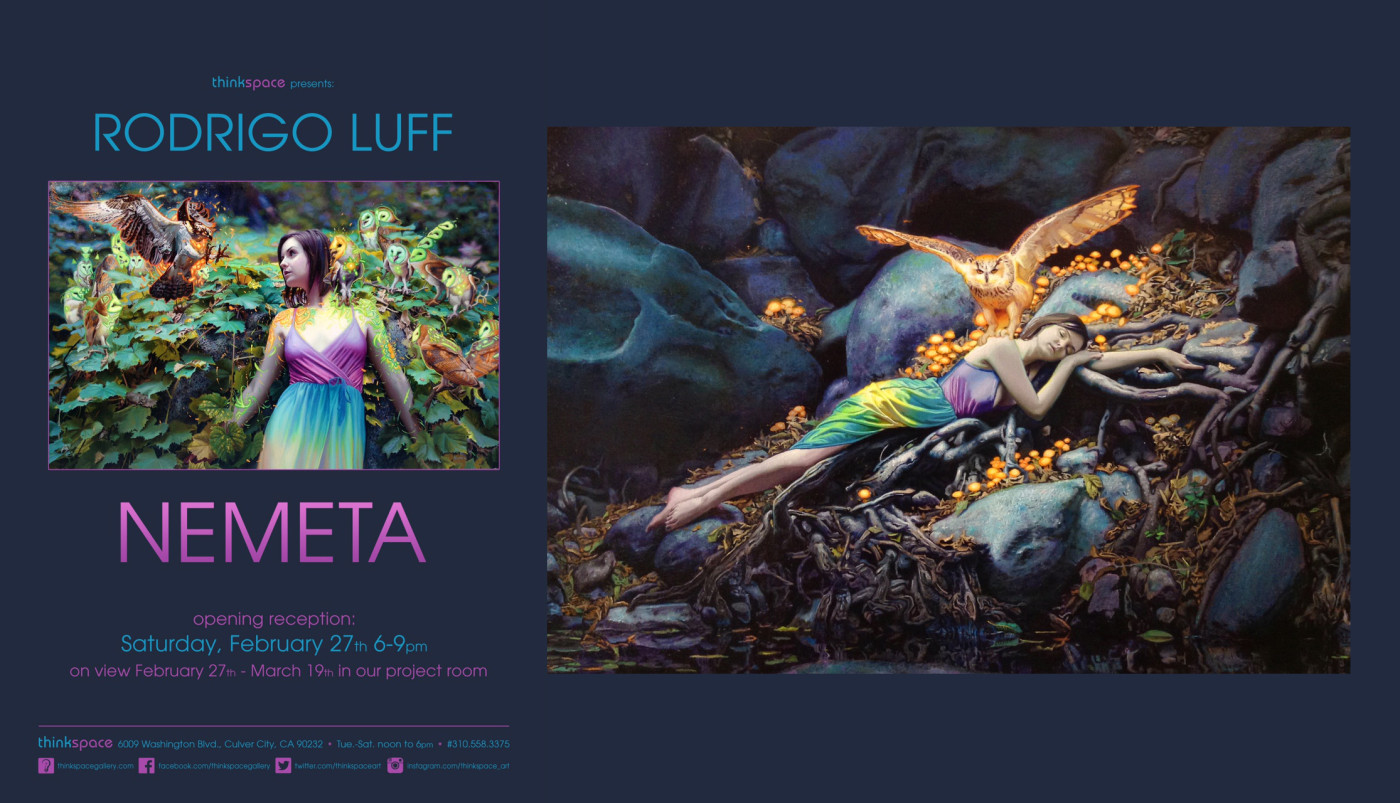 Exhibition Dates:
February 27 – March 15, 2016
Opening Reception:
Saturday, February 27, 2016 | 6- 9:00pm
6009 Washington Blvd. Culver City, California 90232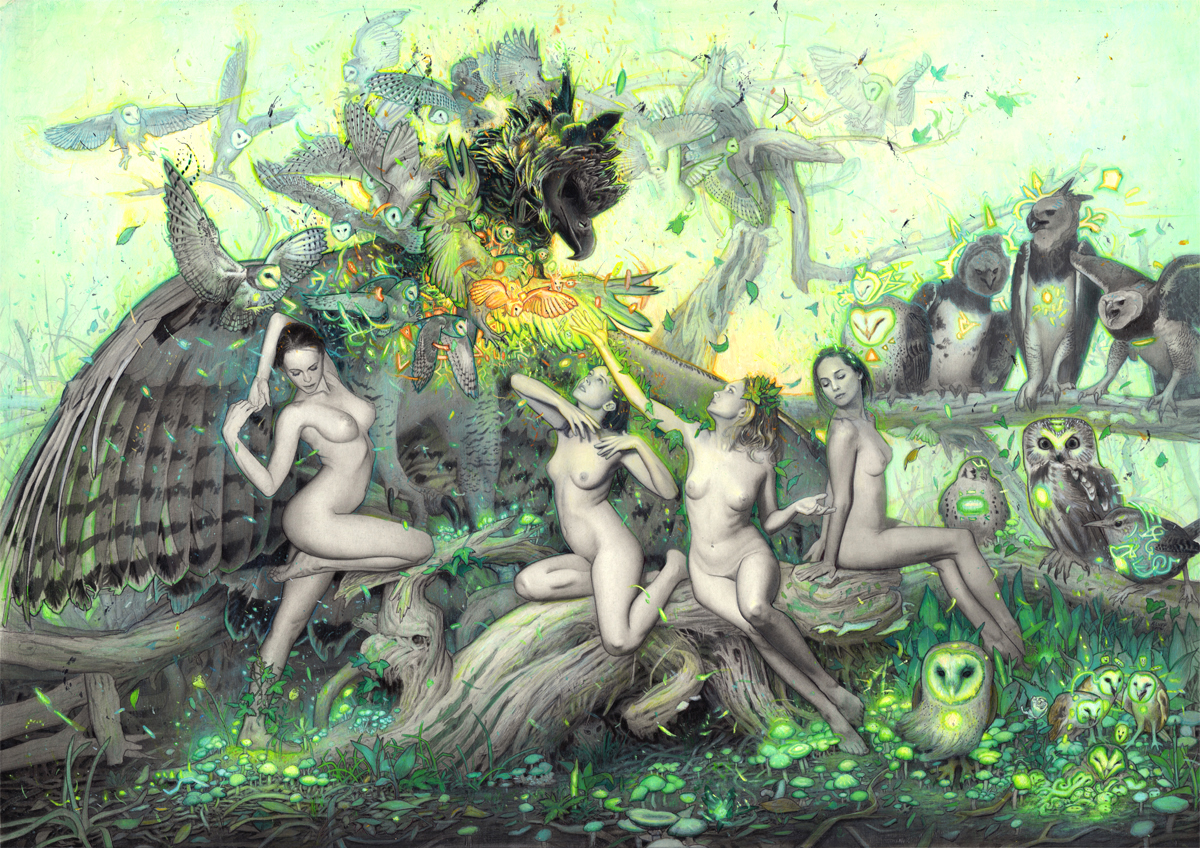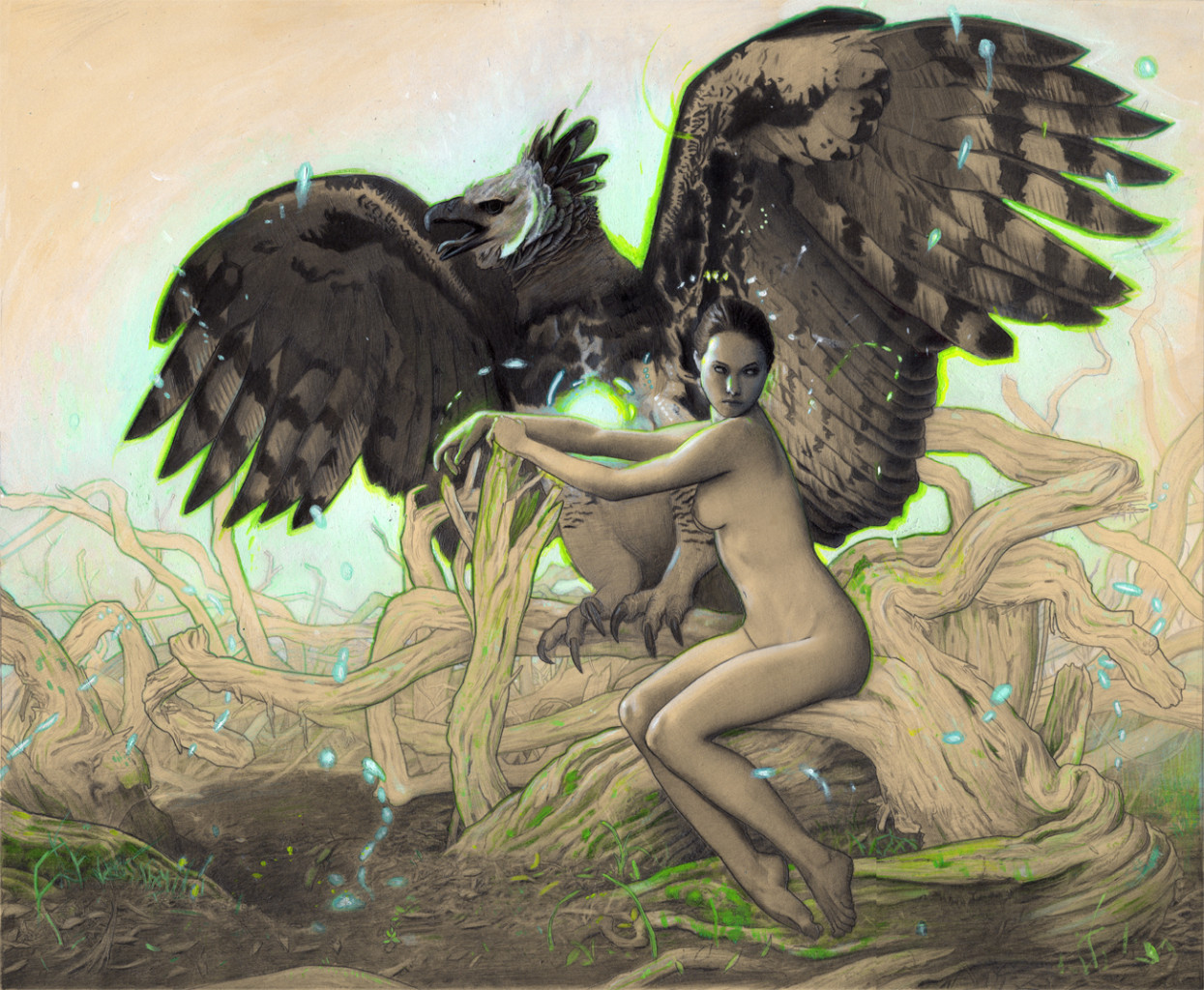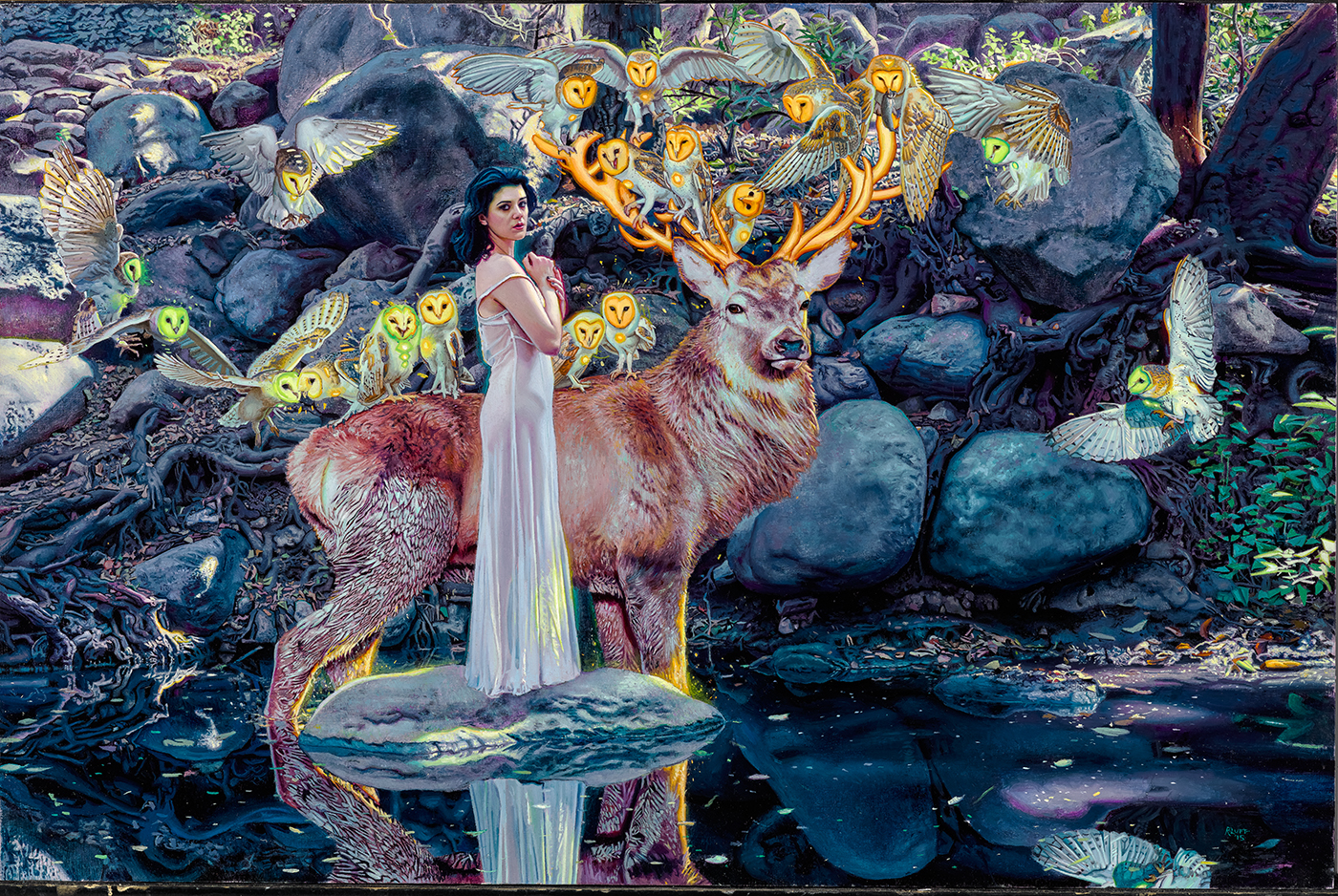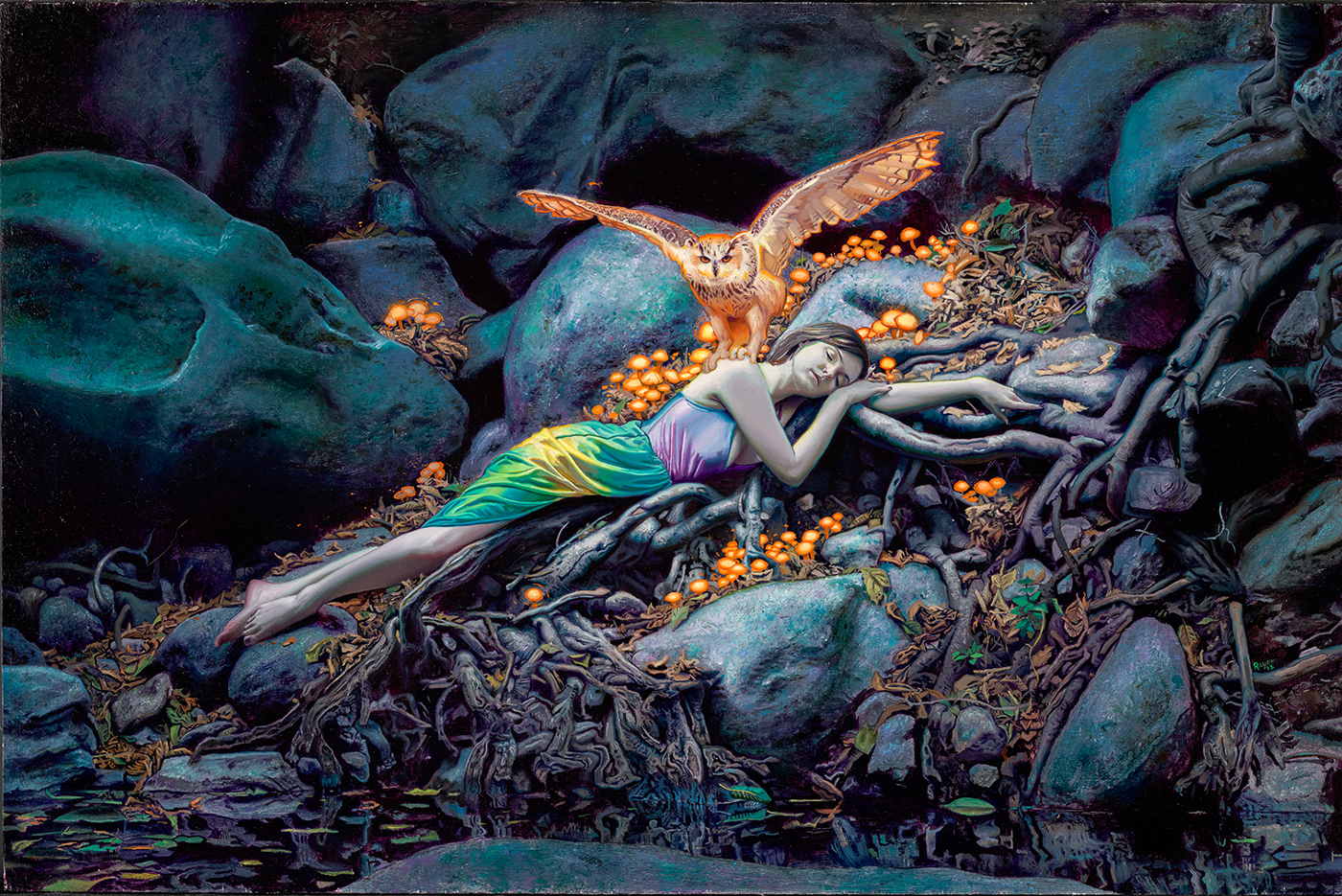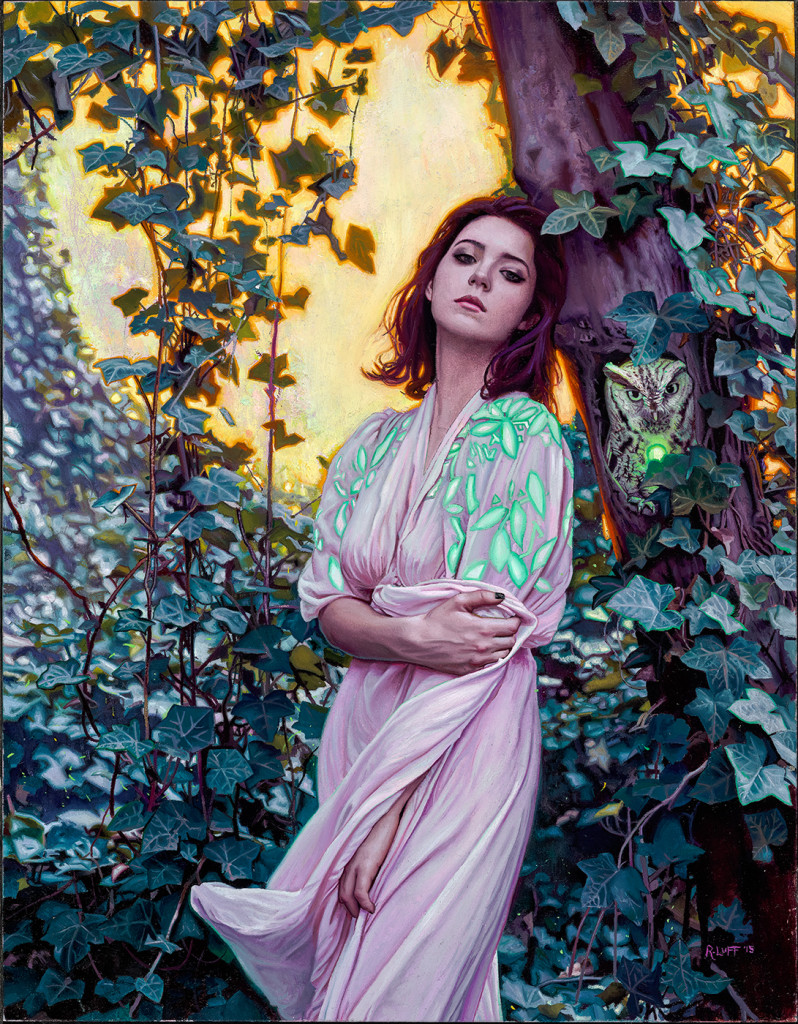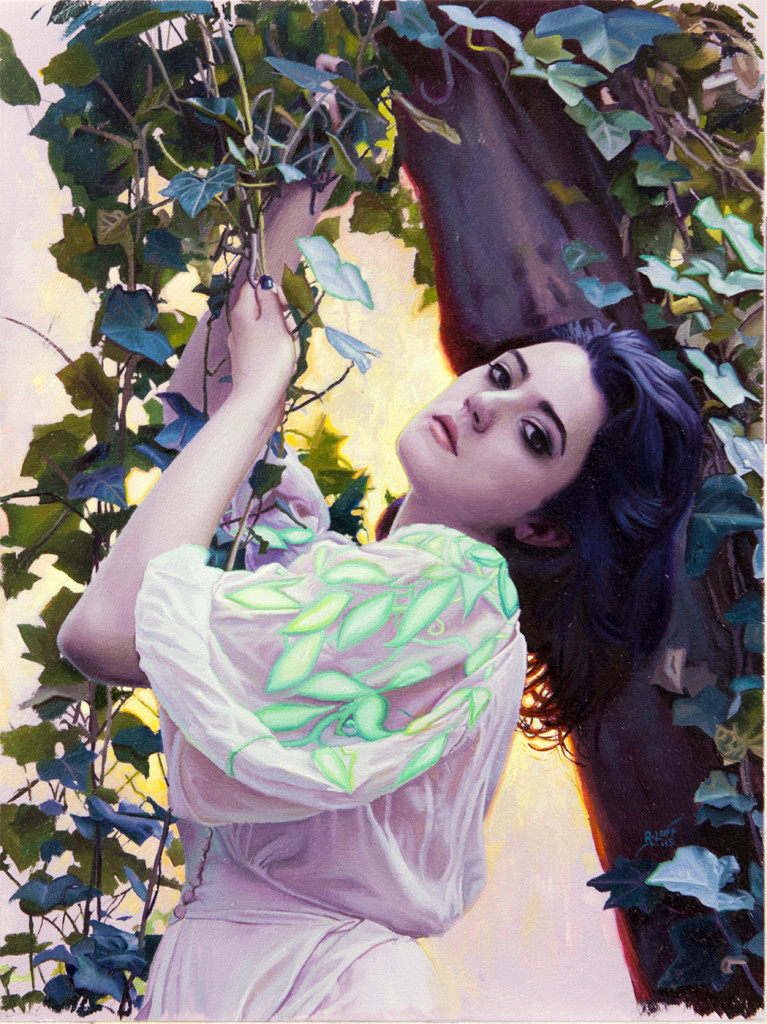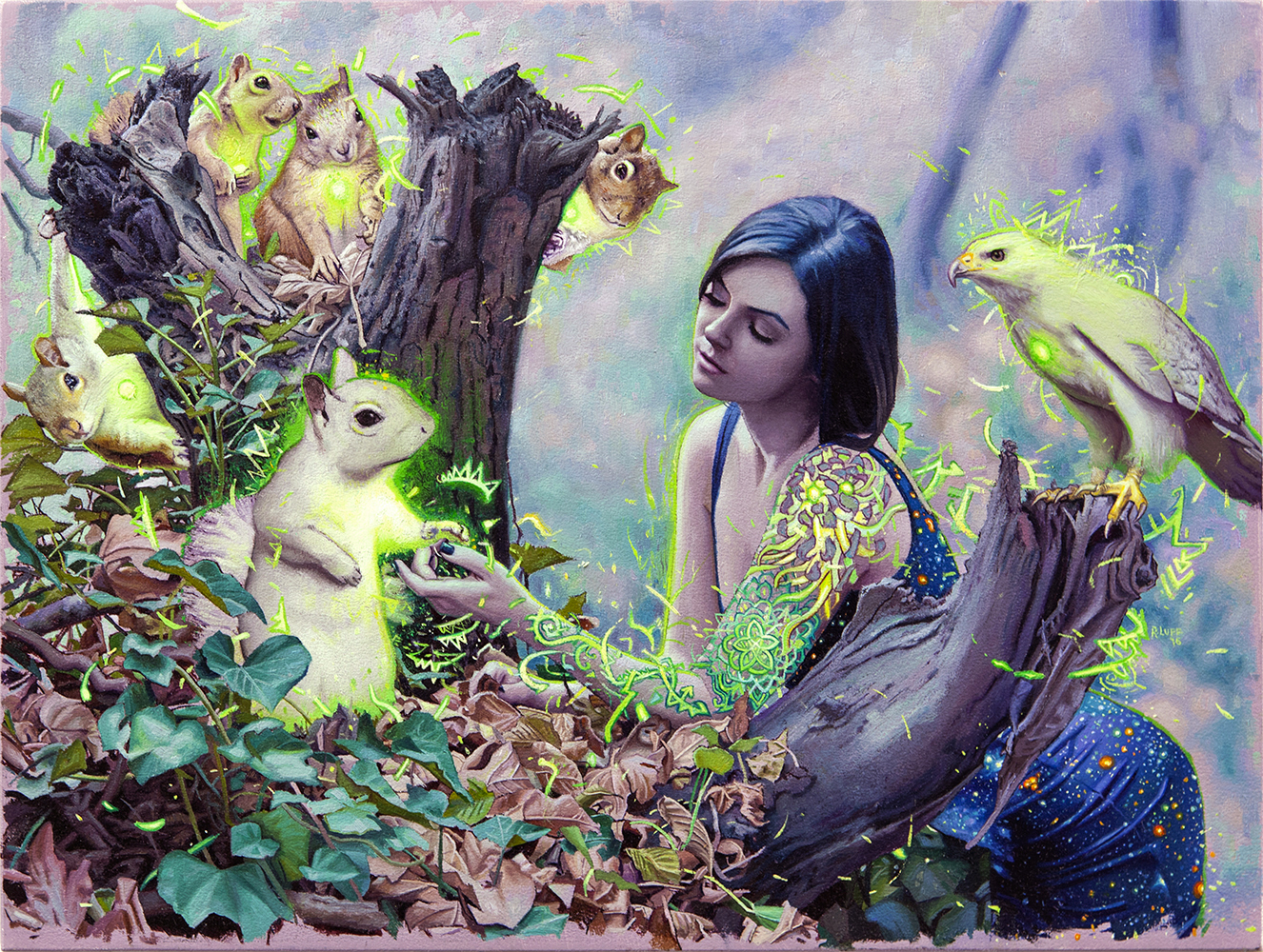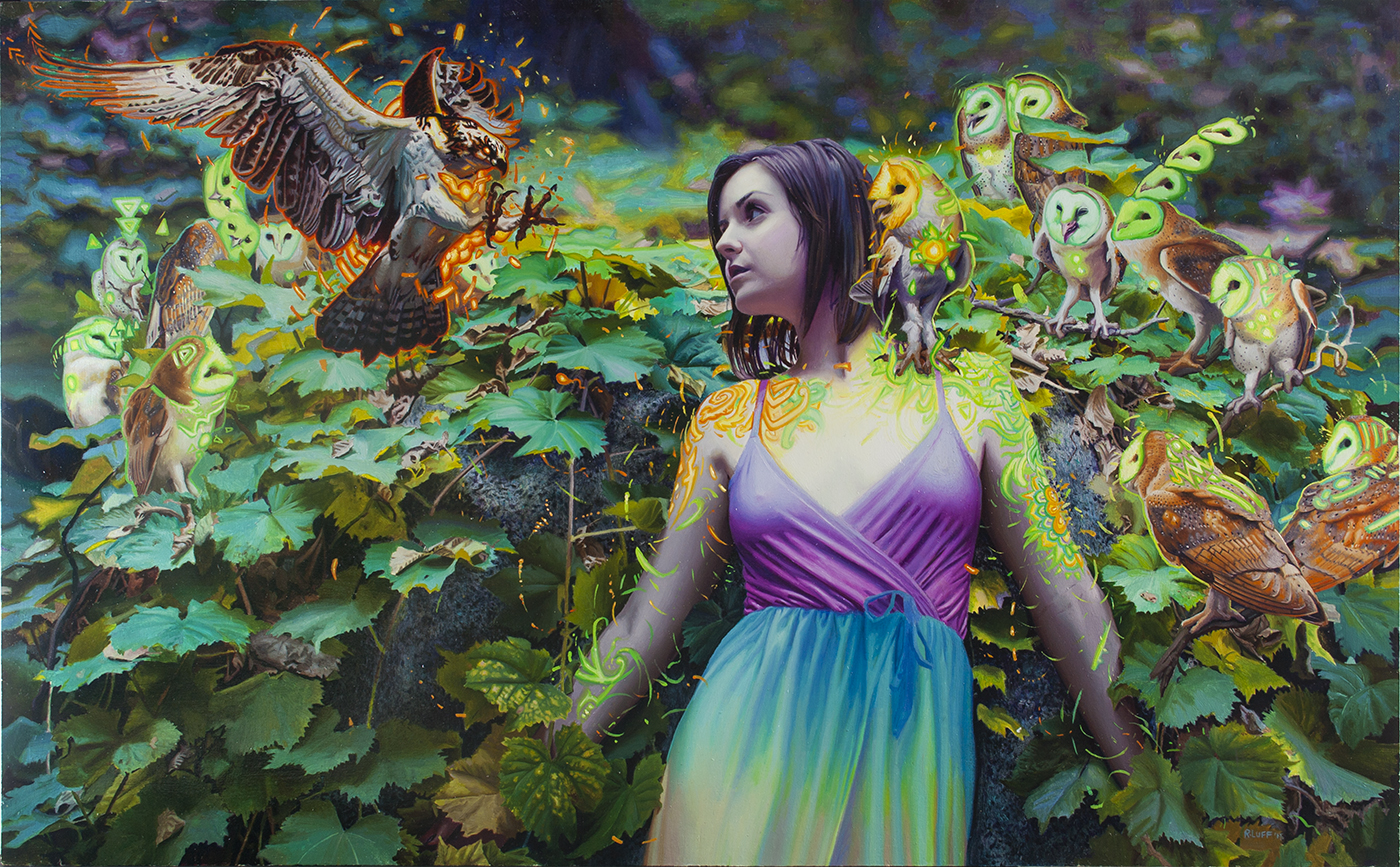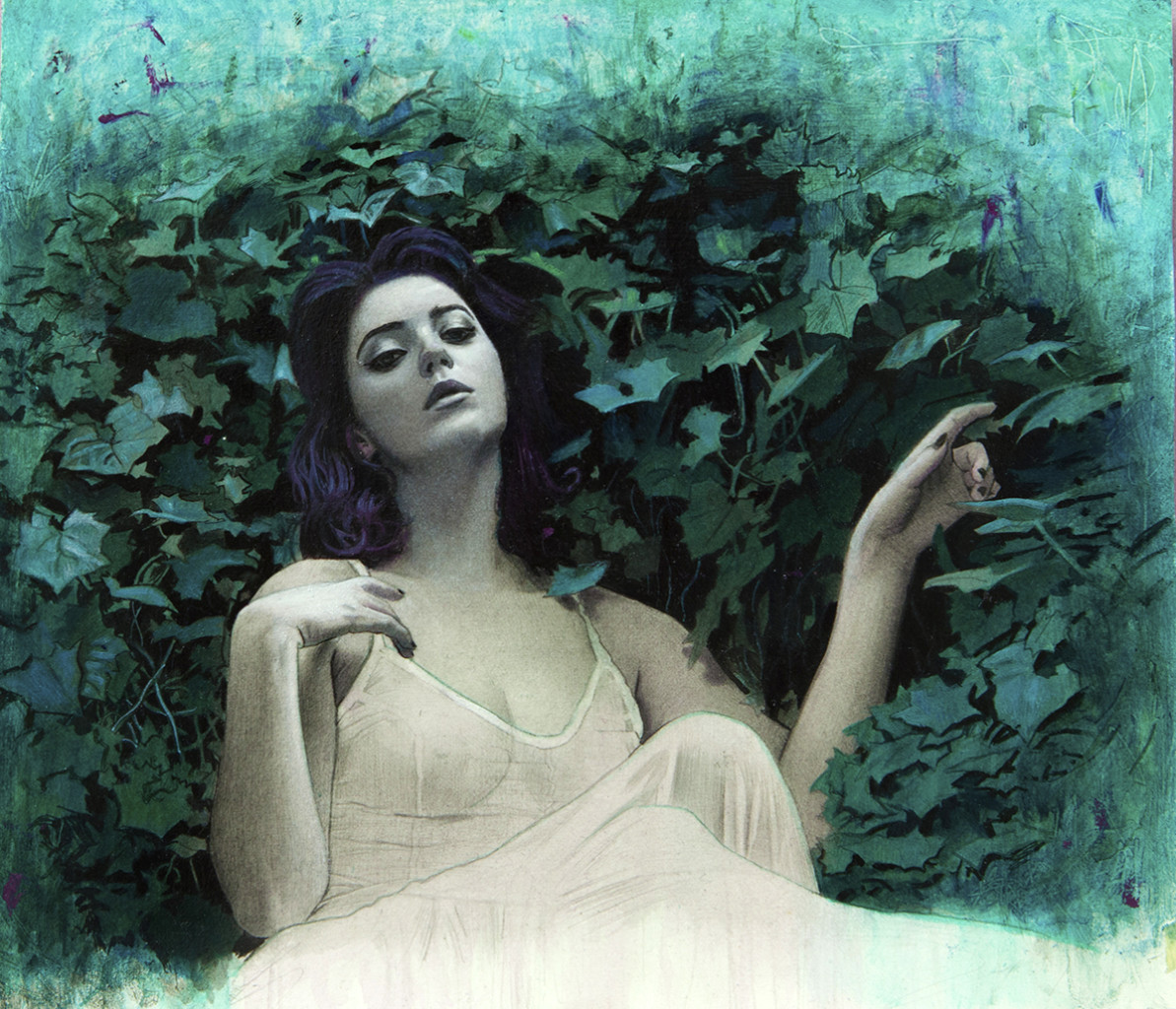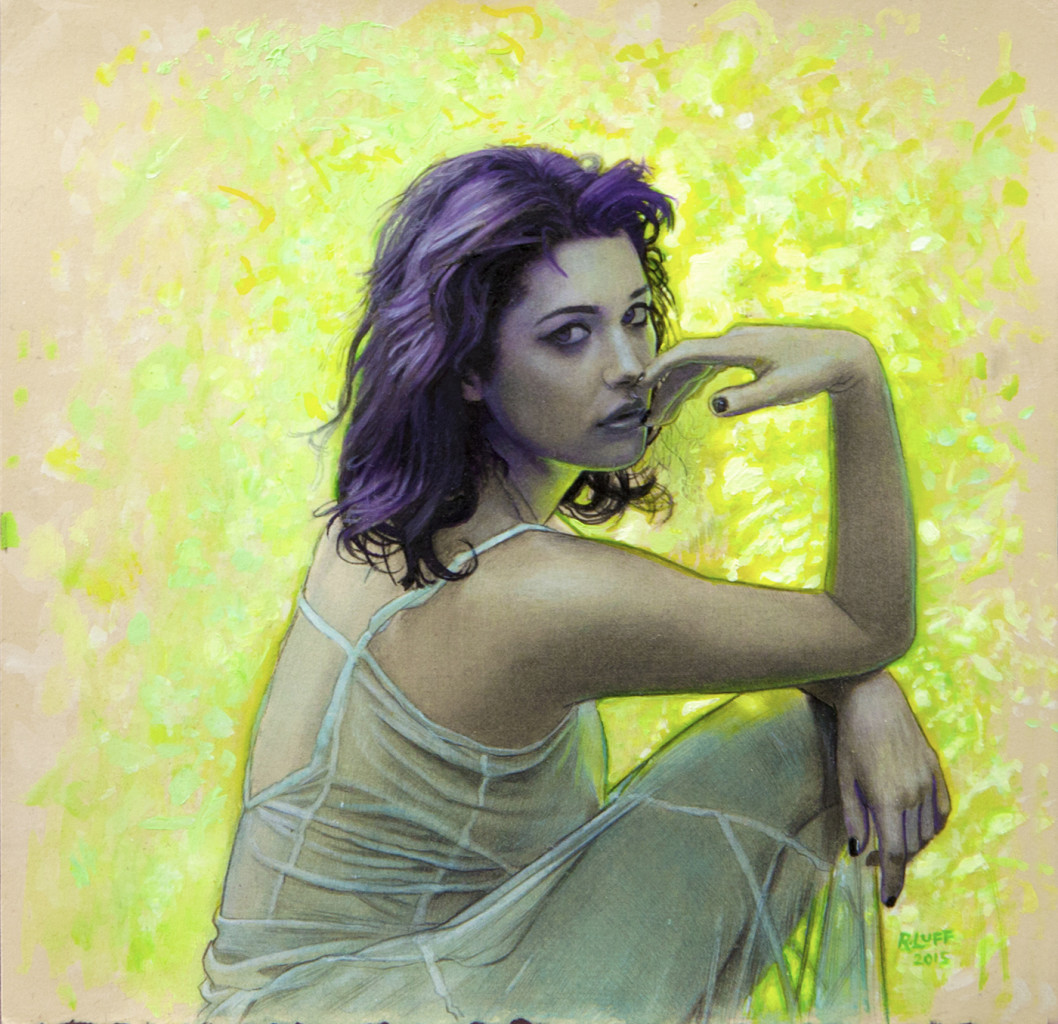 Save