Kirsten Stingle is back once again to share her astounding handmade ceramic sculptures! Taking part in the 19th Art Palm Beach in Florida USA, Kirsten's exhibit 'Contemporary Narratives', represented by Okay Spark Gallery, goes beyond her past displays and features new works that raise the bar in contemporary ceramic art. Surreal, bold, and gracious, Kirsten's porcelain figures depict her devotion to the genre of 'narrative ceramics', and merge with new and exciting textures to create mixed media works with remarkable depth and spirit.
Playful and often bordering on the macabre, she brings elements of storytelling into the limelight with her lifelike – yet still curiously surreal – characters, and it is her patience and talent when creating each unique sculpture that provides ample opportunity for new worlds to arise. These narratives, frozen in a single moment, help to bring forth a multitude of questions wrapped in layers of imagination. Even with their inquisitive titles, it is hard not to wonder where these figures have come from!
Visitors can expect to see Tender Kiss,  which re-imagines the figure of death as a gentle sledgehammer; Held, examining the complexities of human identity within nurture and restraint and Gentle Bindings, which explores the reasons why we constrain ourselves and what finally moves us to escape our bindings.
For more information, visit Kirsten Stingle's website. Full the full lineup of artists and galleries attending this year's Art Palm Beach, be sure to check out their website.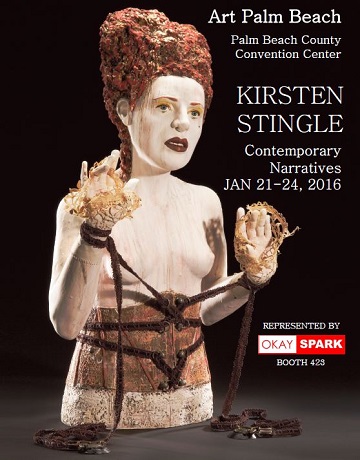 Exhibition Dates:
January 20 – 24, 2016
Exhibition Location:
Booth 423, Palm Beach County Convention Center | 650 Okeechobee Boulevard, West Palm Beach | Florida 33401
Tempo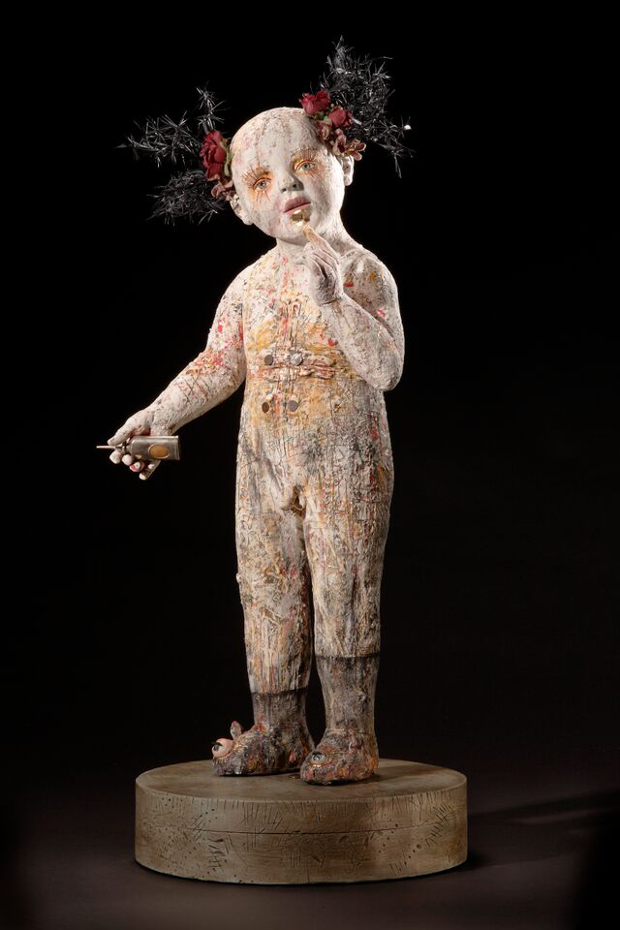 Tender Kiss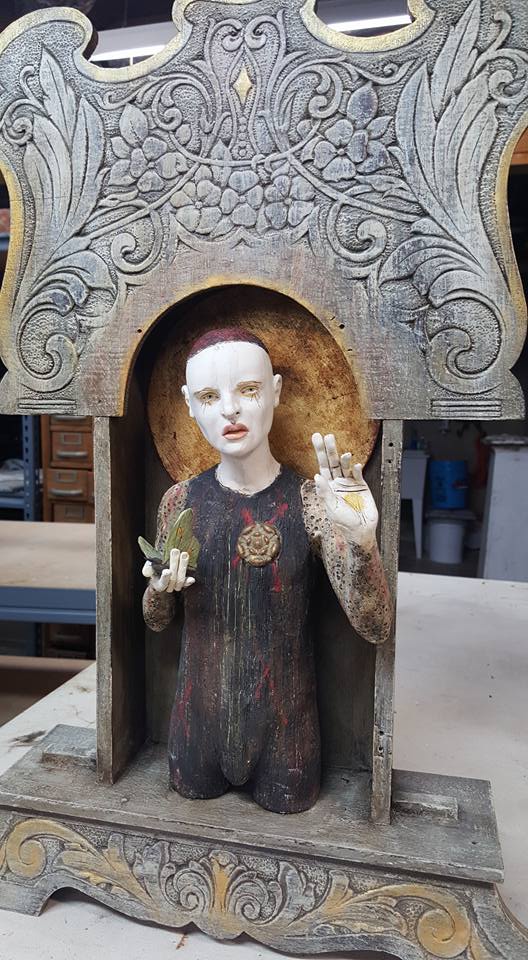 Metamorphic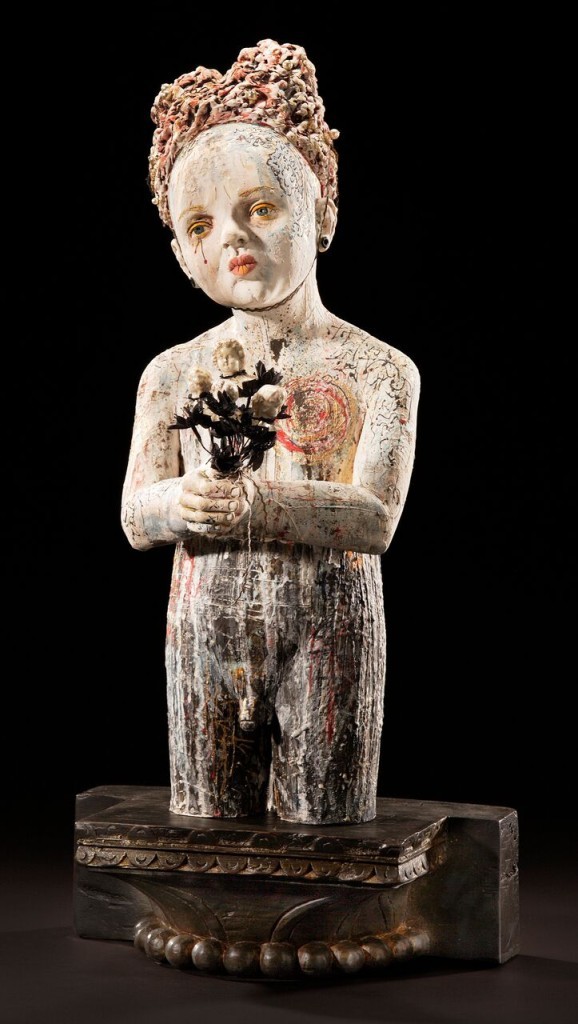 Fistfulls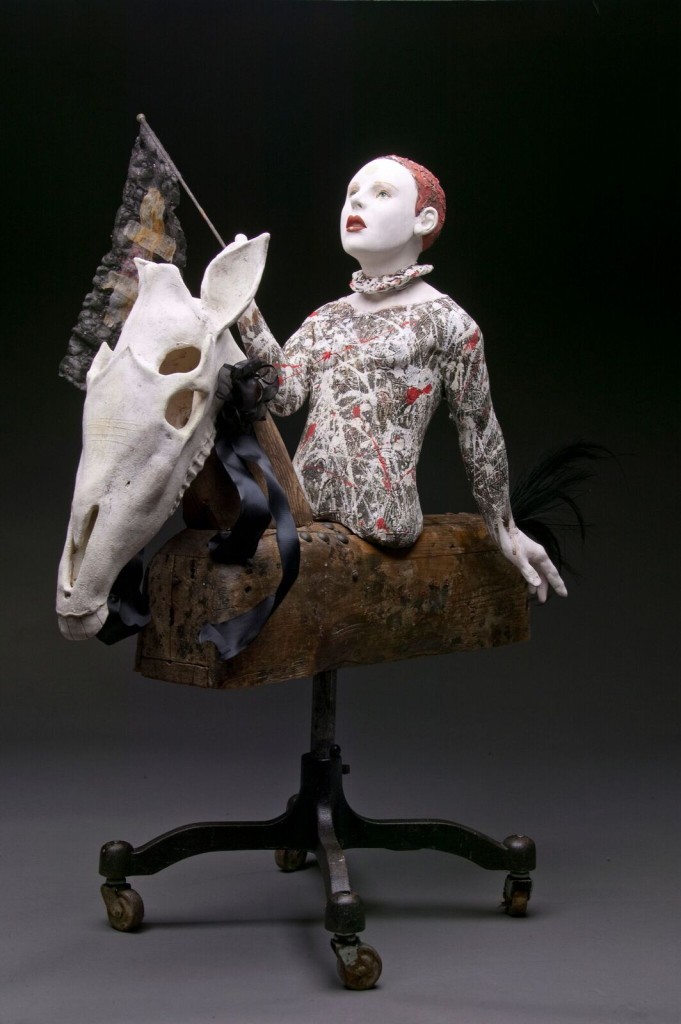 Standard Bearer
Baptism
Shellshocked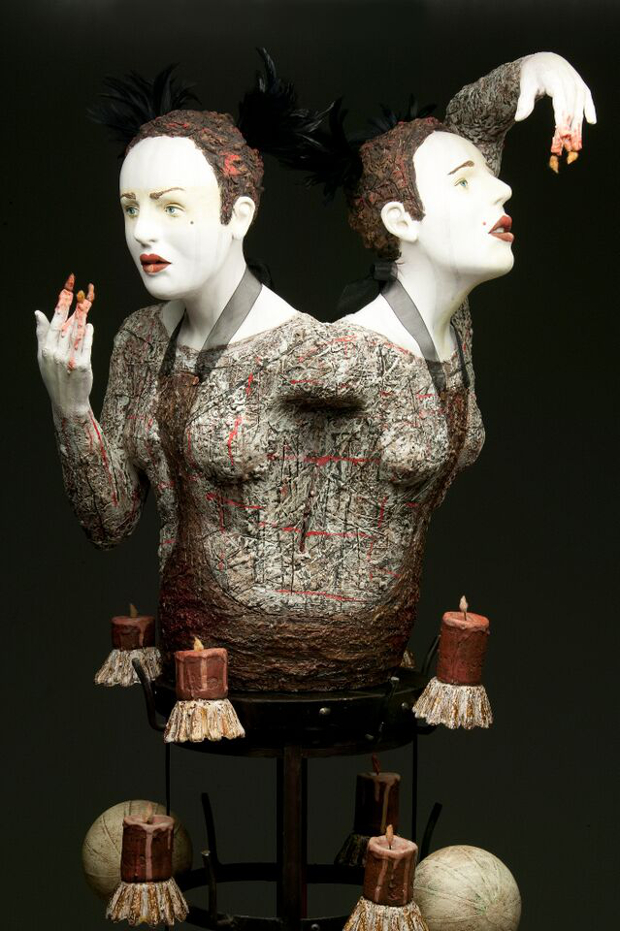 Life's Potential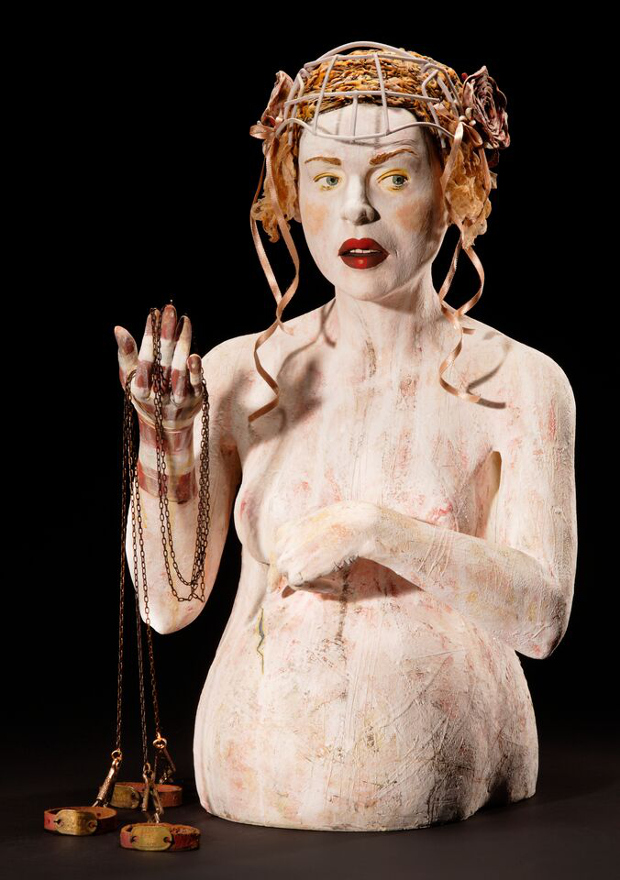 Held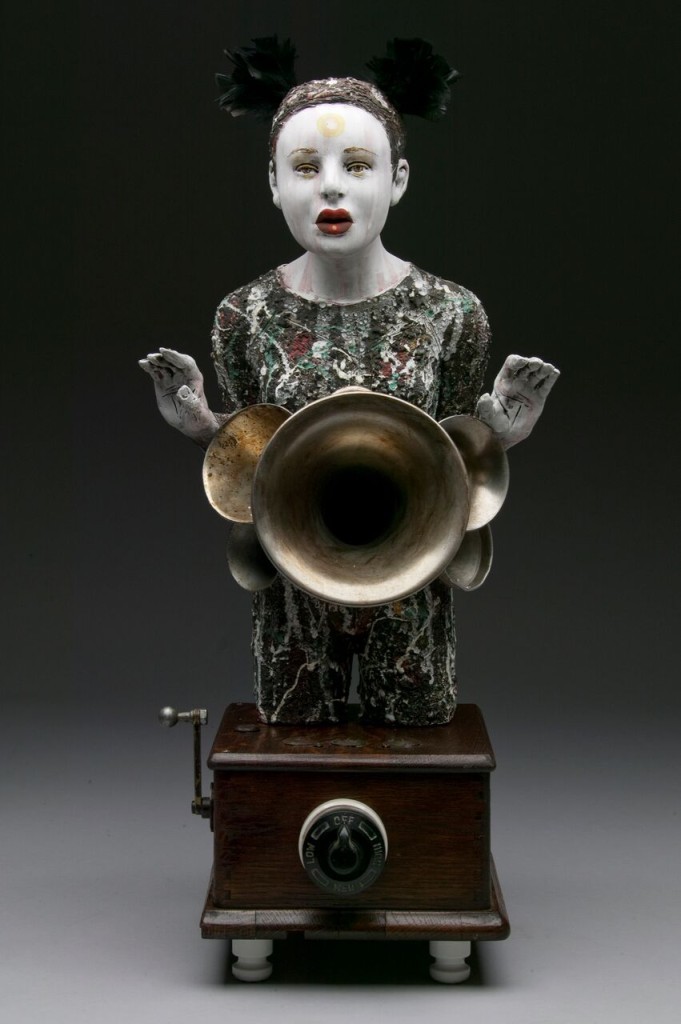 Amplification
Save