Paradigm Gallery + Studio presents two concurrent solo exhibitions: Paul Romano's 'Interim' and Robert Kraiza's 'Covendom'. Displayed in the proximity of each other, Paul Romano's vibrant oil paintings and Robert Kraiza's monochromatic ink-and-watercolor works complement one another.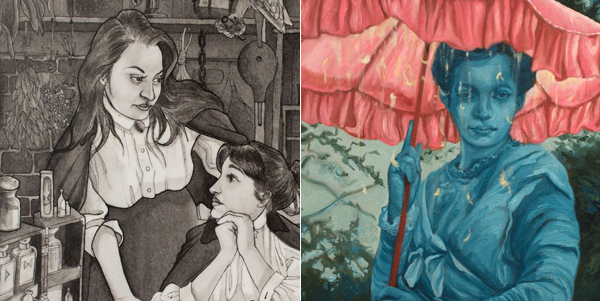 Exhibition Dates:
December 18, 2015 – January 16, 2016
Exhibition Hours:
Tuesdays, Thursdays, and Saturdays | 12:00 – 6:00 PM
And 7 days a week by appointment: info@paradigm-gallery.com | (267)266-0073
746 S. 4th Street, 1st Floor
Philadelphia, PA 19147
Paul Romano is a Philadelphia-based artist whose works have become known to a wider audience through his works in the music industry. They can be seen on the covers of more than 200 albums such as the ones he created for Mastodon, Trivium, and We Came As Romans. His evocative paintings stem from his personal experience as well as symbolism and archetypes people encounter throughout their lives. His current exhibition, 'Interim', grew from his rumination about the state of flux that precedes growth and maturation: The thresholds that connect the known with the unknown and unreal.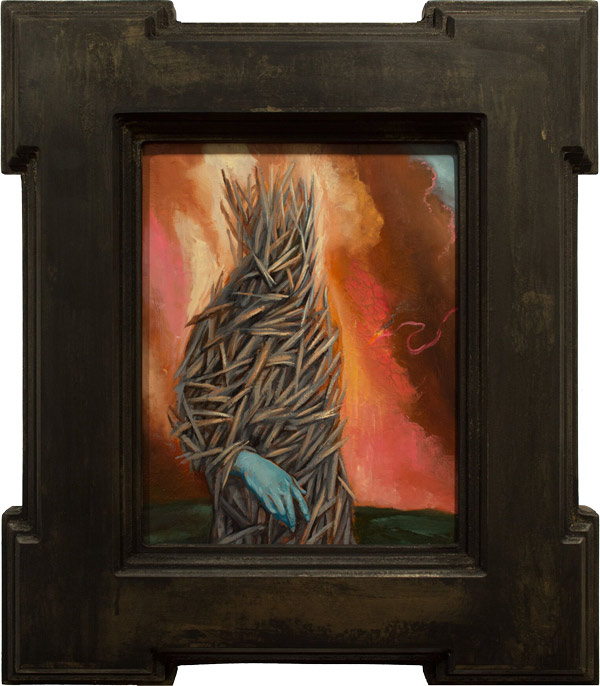 (Above) 'Coccoon (Intern)' – Oil on panel, 16″ x 14″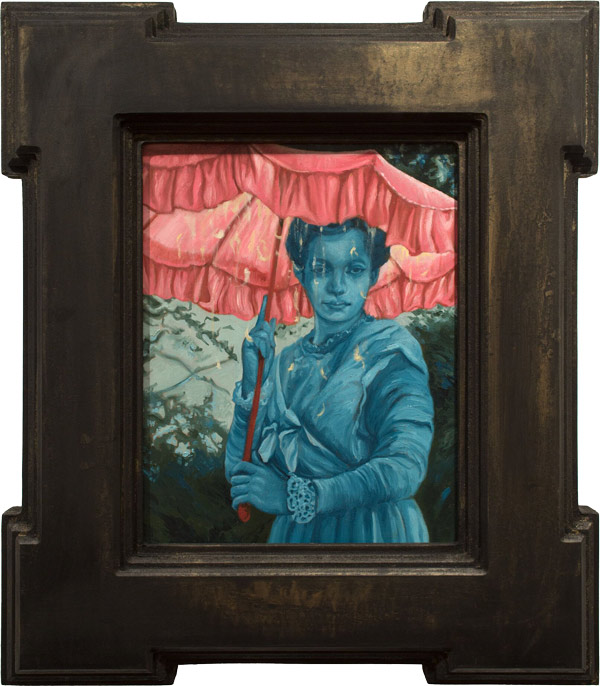 (Above) 'Parasol' – Oil on panel, 16″ x 14″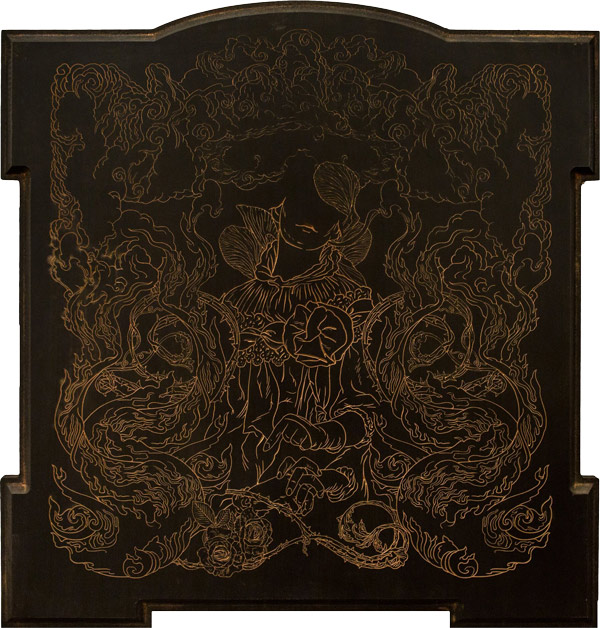 (Above) 'Emergence (Interwoven)'- Ink and gold dust on carved panel, 42″ x 40″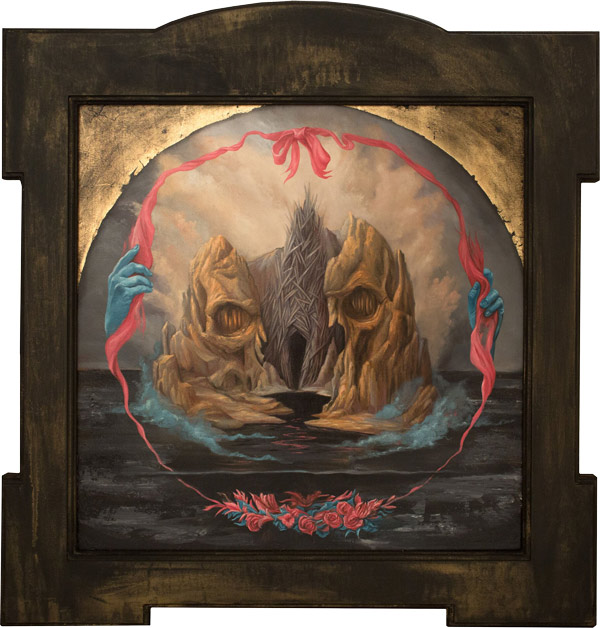 (Above) 'Enter/Inter (Isle of the Dead)' – Oil and gold leave on panel, 34″ x 32″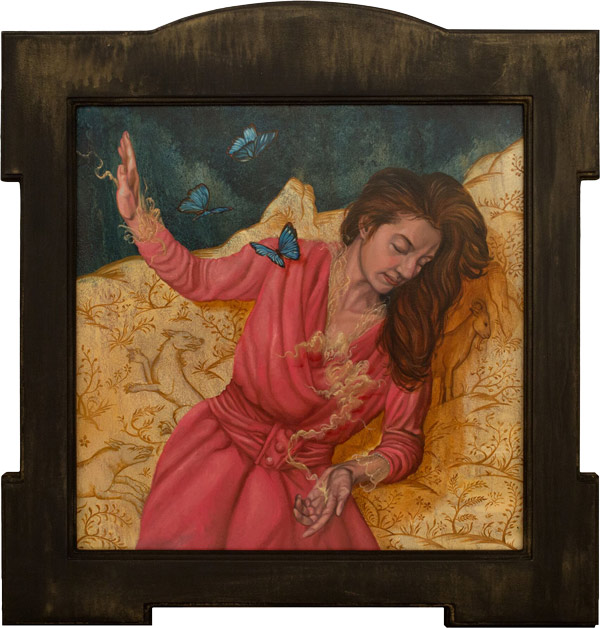 (Above) 'Heroine (Intercessor)' – Oil on panel, 34″ x 32″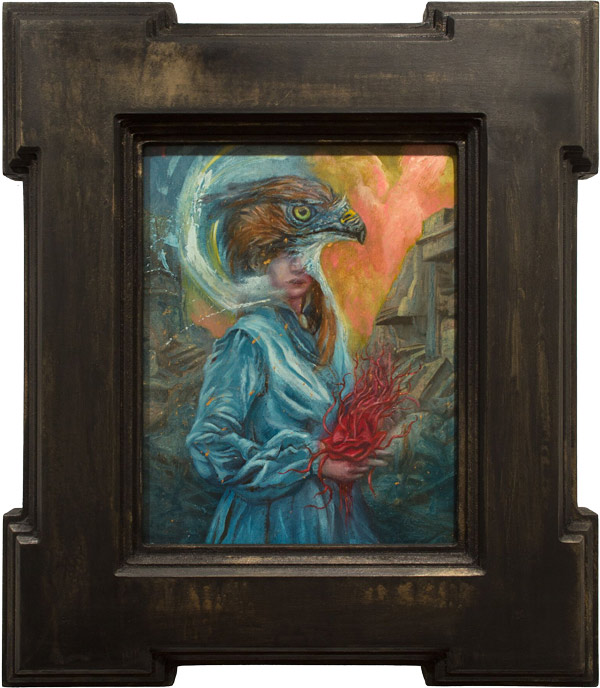 (Above) 'Intercessor' – Oil on panel, 16″ x 14″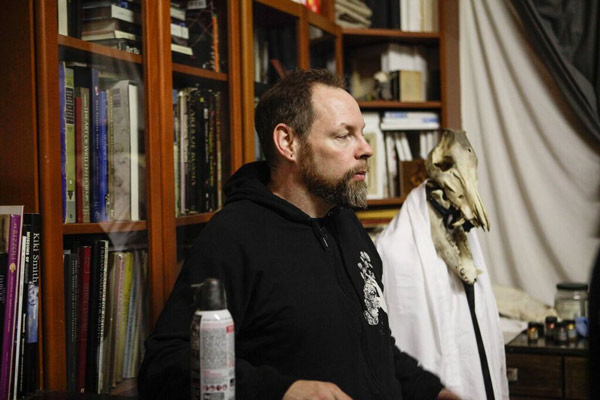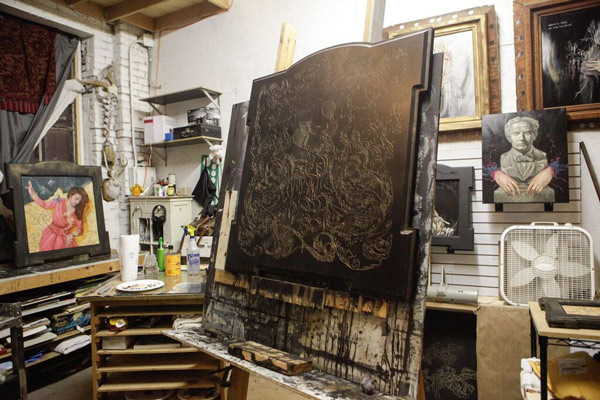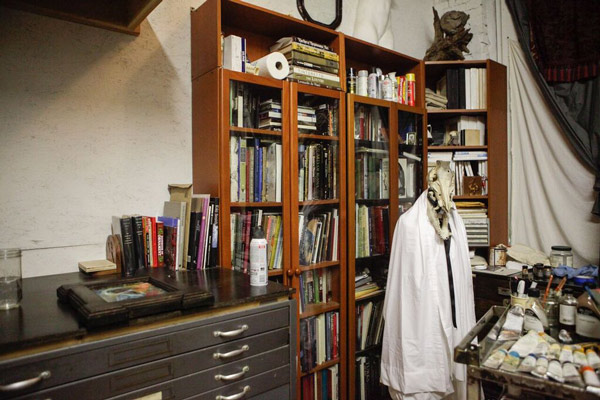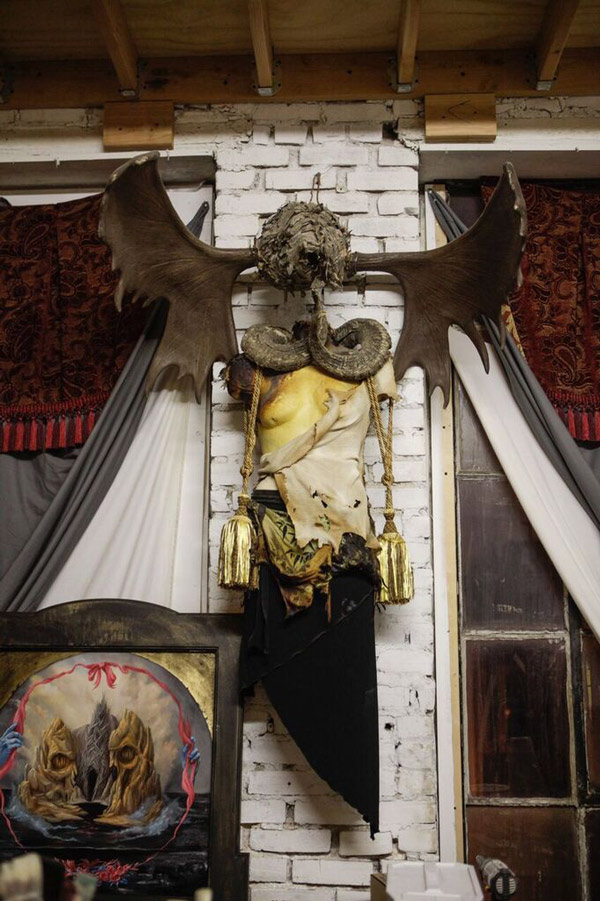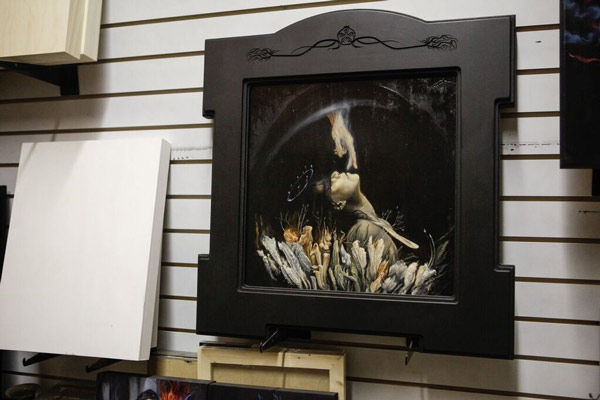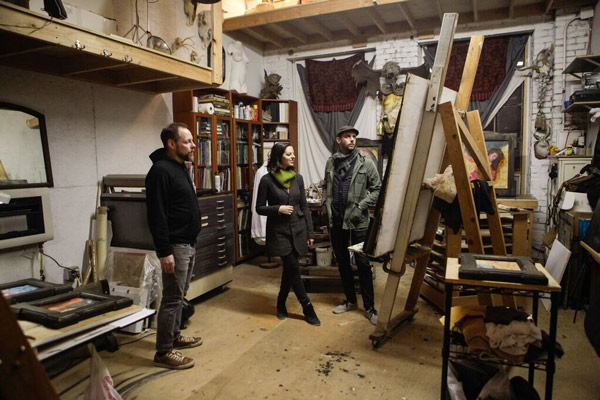 Robert Kraiza (pronounced: cry-zuh) an illustrator and fine artist who lives and works in Philadelphia. He is known for his Victorian and Edwardian inspired monochromatic watercolor paintings. To him, those eras are romantic and fascinating time periods marked with rapid technological and scientific progress. Yet, at the same time, many people who lived in that era were victims to subjugation. The women depicted in this series of whimsical artworks are some of those victims. "Through witchcraft these women find strength in their abilities and each other to leave the oppressive world they inhabit behind and escape to the woods . . . They shed their customs, their corsets, and their concerns at the edge of the forest and gather among the trees to explore their magical potential . . ."
(Above) 'Till the Morrow' – Ink and watercolor, 14″ x 11″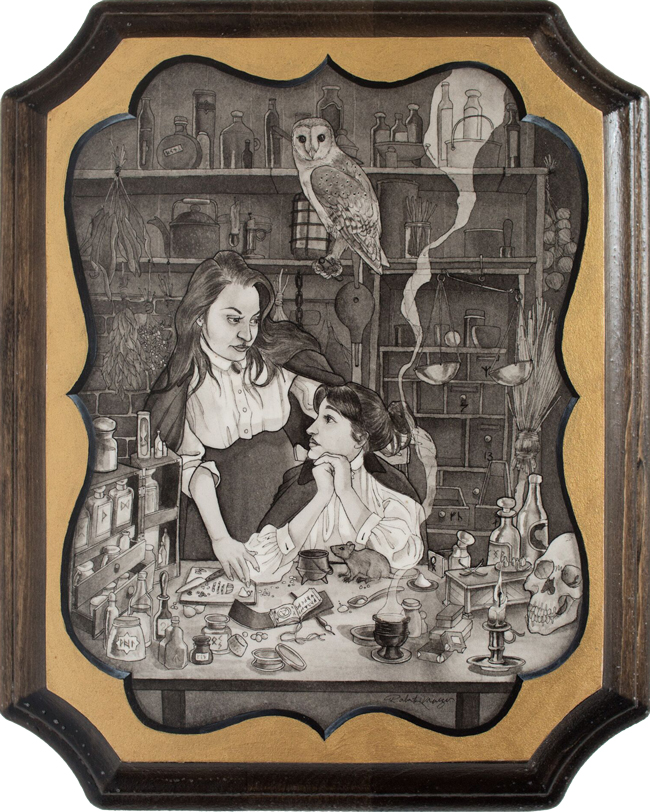 (Above) 'Novitiate' – Ink and watercolor, 10″ x 8″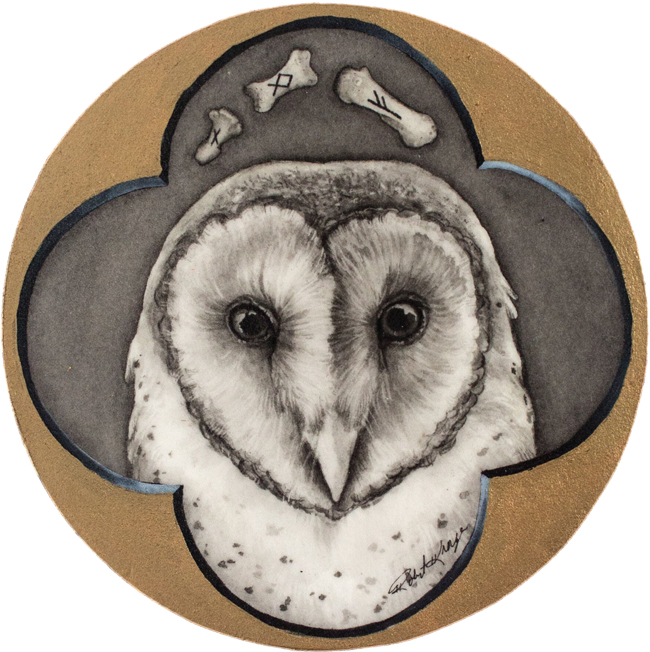 (Above) 'Ān' – Watercolor, 4″ x 4″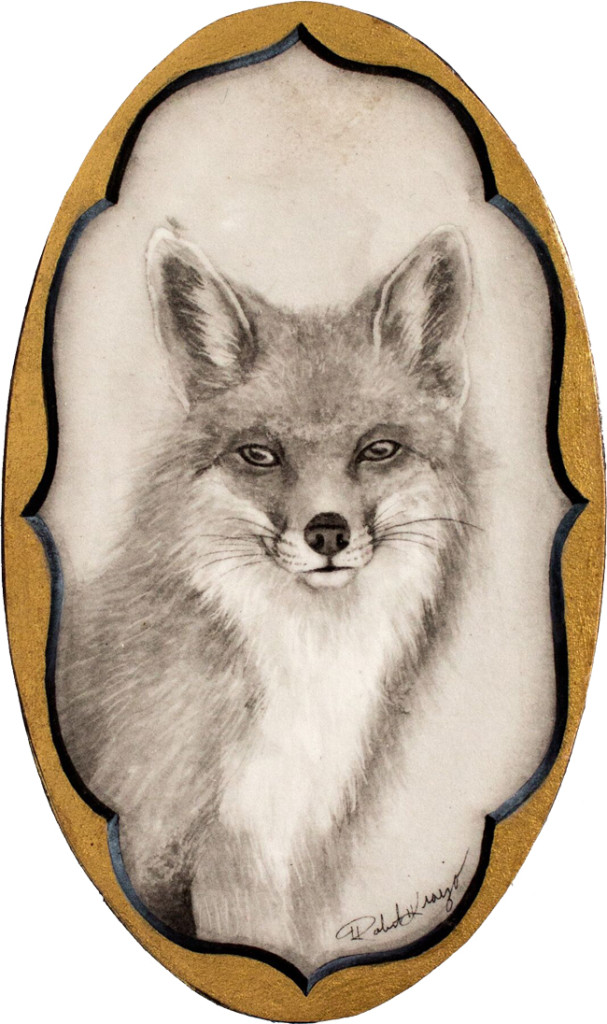 (Above) 'Fēower', Watercolor, 5″ x 3″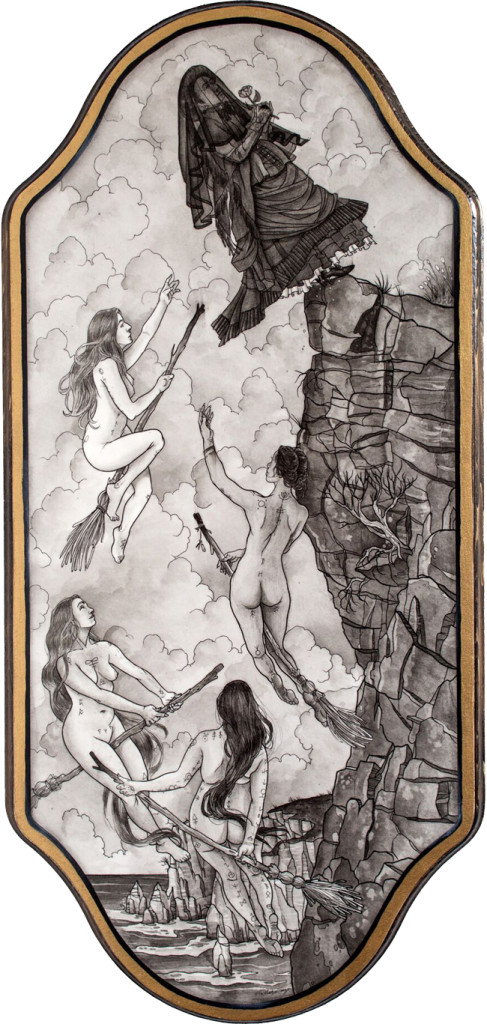 (Above) 'Fall to Grace' – Ink and watercolor, 19″ x 9"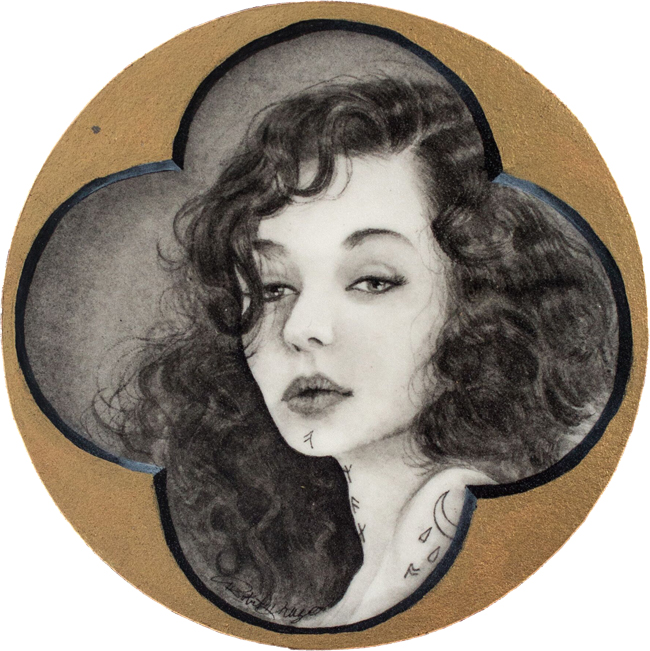 (Above) 'The Departed' – Watercolor, 4″ x 4″