From December 2-6, 2015 the famous international art fair Aqua, Art Miami opens its doors once more! During its 11th edition – its third since joining the Art Miami family – Aqua is preparing to unfold into a delight of some of the most vibrant and exceptional art programmes, bringing together an ever-growing diverse range of exhibitors each year. Aqua Art Miami proudly showcases its interest in supporting artists and galleries within all stages of their development, from the young and up-and-coming right through to the well-established and greatly known. This year, Signature Contemporary Craft is proud to represent the highly talented work of sculptress Kirsten Stingle who will be exhibiting her newest collection of mesmerising sculptures, 'Contemporary Narratives', especially for the Aqua experience.
Exhibition Dates:
December 2 – 6, 2015
Exhibition space: Room 204 Aqua Hotel, 1530 Collins Ave, Miami Beach, Florida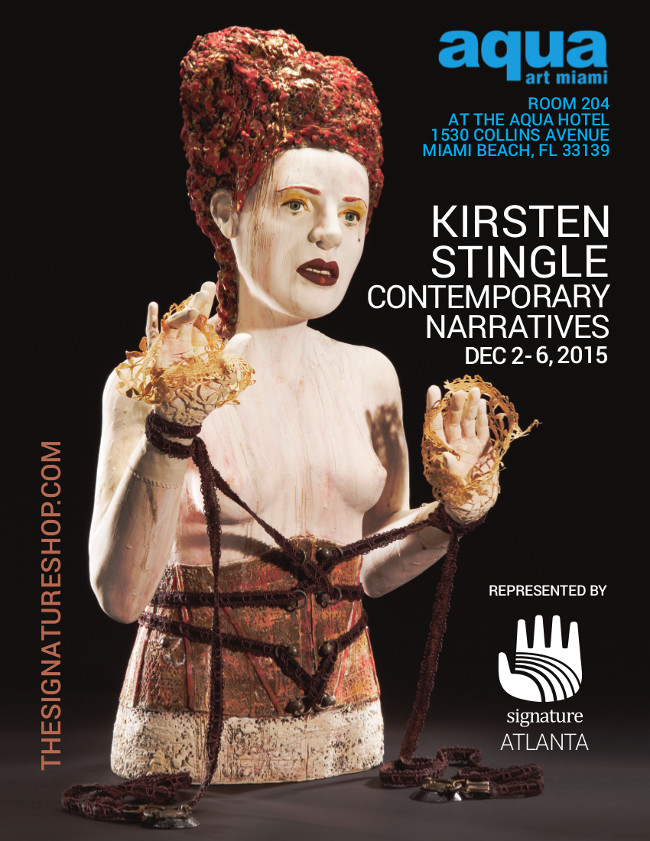 Complimenting the quirky and memorable Art Miami which takes place as part of Art Basel, Aqua maintains the pace with its open and lively energy; Set in the unique surroundings of a South Beach Aqua Hotel on Collins Avenue, Aqua is only a few short blocks from the rest of Art Basel. Transformed into a hive of art, if you are visiting Aqua you can expect an immersive experience as you explore through the winding passageways, spacious exhibition rooms and stunning courtyard – the perfect cultural hub to mingle with like-minded people and discover new artistic pleasures. But the fun doesn't stop there. Prepare for your senses to be tingling as you have the opportunity seek new delights behind each door; Kirsten herself will be exhibiting in room 204, displaying the best in sculptural surrealism:
"Kirsten Stingle's sculptures offer an anecdote to a modern paradox: a wired and globally connected world that creates individual isolation." explains Signature Contemporary Craft, who work to promote the importance of one-off, hand crafted pieces including jewellery, sculpture and home decoration. "Working in the genre of narrative ceramics, Kirsten fuses her richly detailed porcelain figures with mixed-media to further our understanding of ourselves, others, and our place within the contemporary world."

Silence
In beautifully designed hand-built stoneware, each one of Kirsten Stingle's sculptures is made from scratch without the use of a mold. However, it is not only this freehand talent that makes her sculptures to special. As if alive her subjects often pulsate an energy all of their own. Unapologetic, her bold creations meet your gaze with a raw candour that makes each piece instantly approachable, whilst Kirsten's prevalent understanding of the use of gestures helps create very human connections and emboldens curiosity. Kirsten uses her figures to translate her responses to the world around us, an example of which can be found in her piece "Gentle Bindings" which explores the reasons why we constrain ourselves and what finally moves us to escape our bindings.
Part of the enjoyment from art can come from understanding the world of thoughts and reactions behind its creation – something that Kirsten is happy to chat about in person. If you are planning on visiting Aqua Art Miami, Kirsten's exhibit in room 204 is not to be missed. beautiful.bizarre will also be exhibiting in partnership with Derek Gores Gallery at the Aqua Hotel as part of this year's events, so be sure to pop in and say hi as well!
For more information on all of the events at Aqua Art Miami 2015, you can visit the official website to keep up to date on all of the preparation in the run up to December 2. For further information on Kirsten or the captivating work of Signature Contemporary Craft, contact Carr McCuiston on 404.237.4426 or email at [email protected].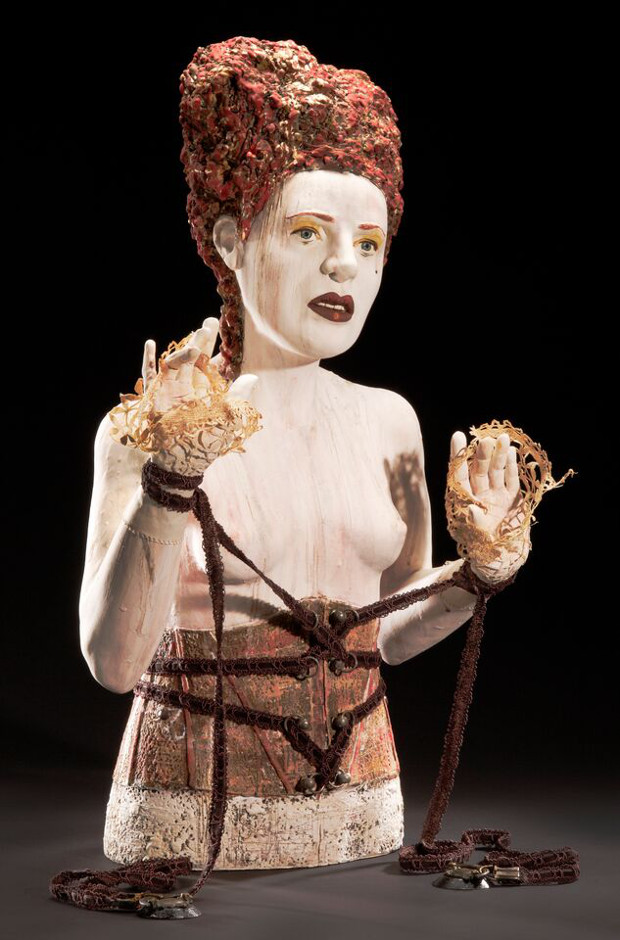 Gentle Bindings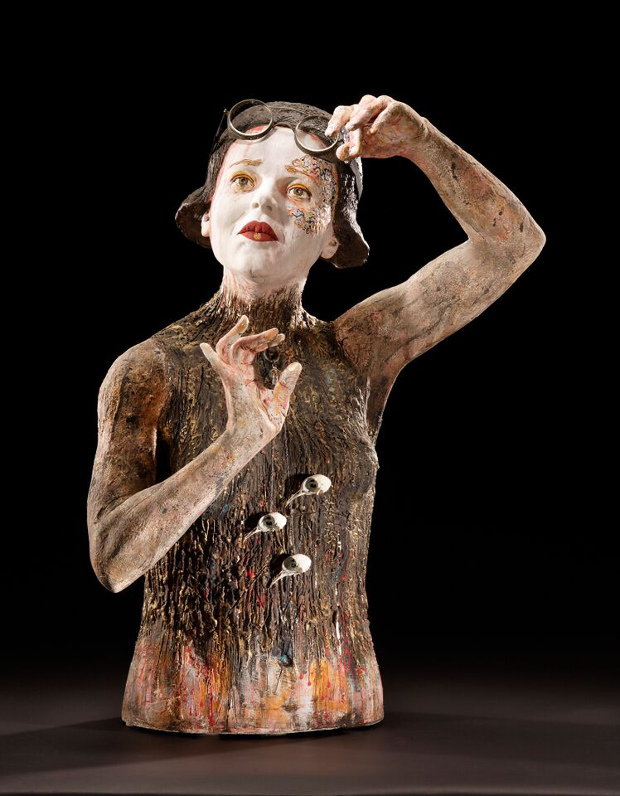 Altitude
Baptism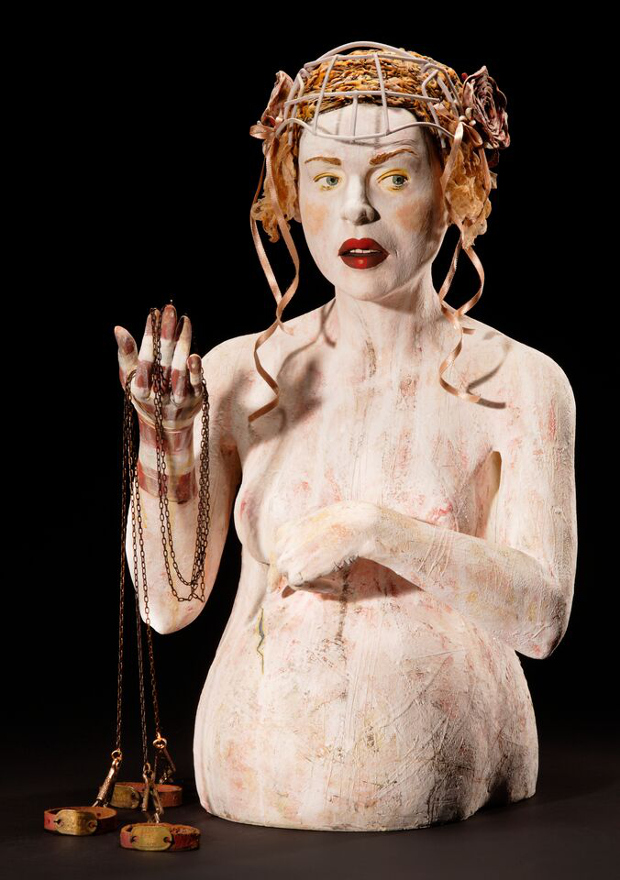 Held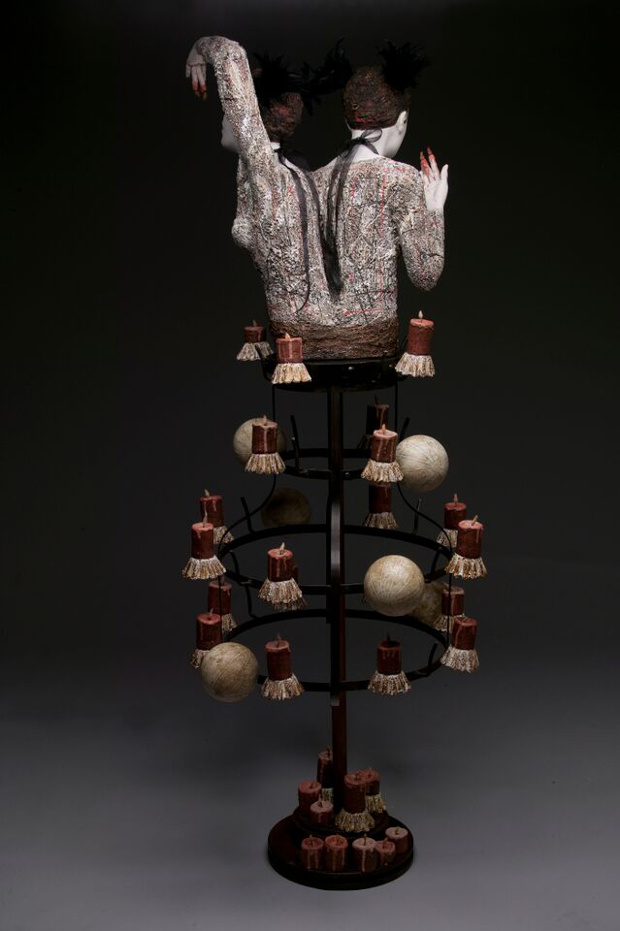 Life's Potential (1)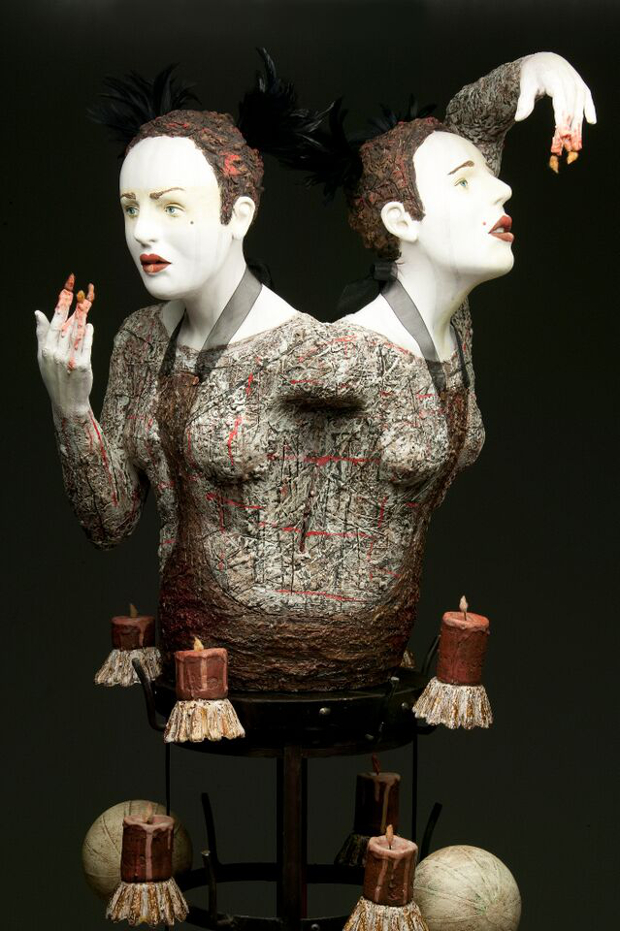 Life's Potential (2)
Tempo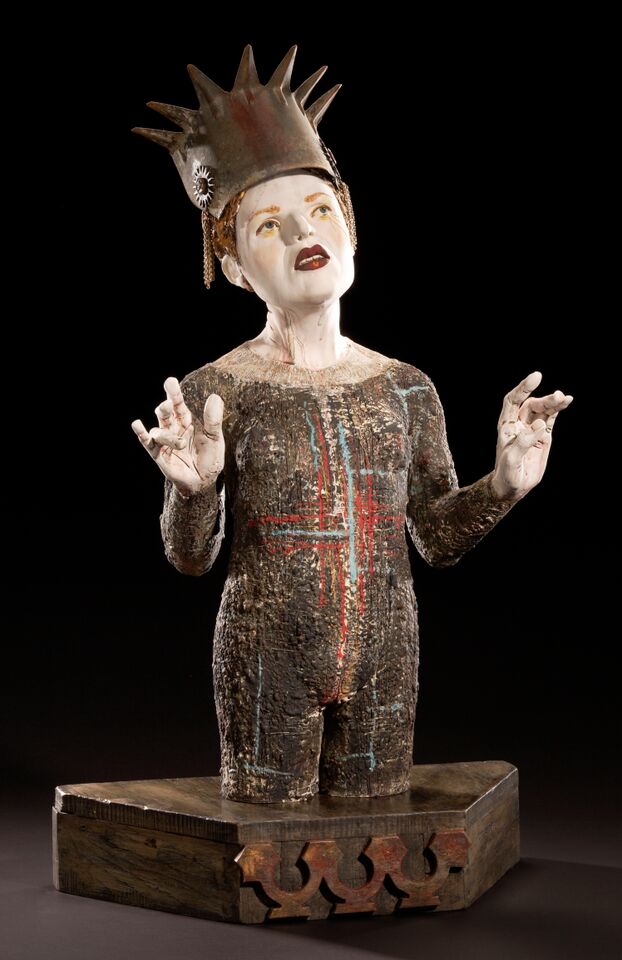 Precipice
Tender Kiss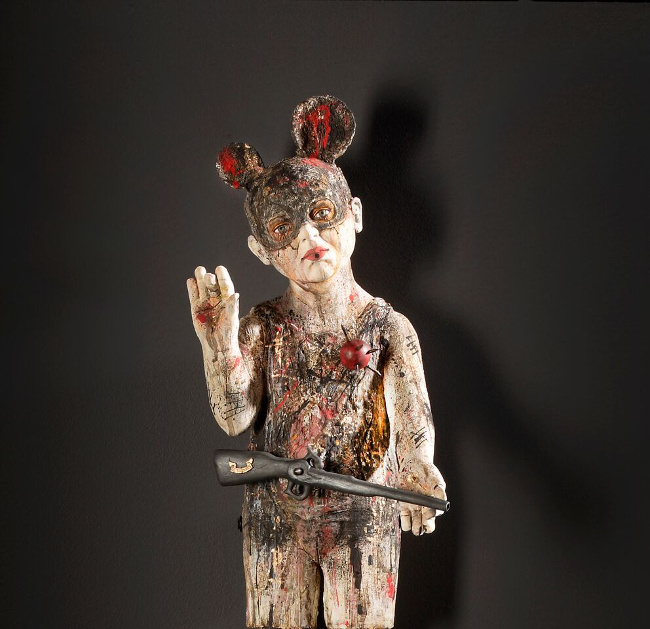 Silence (close up)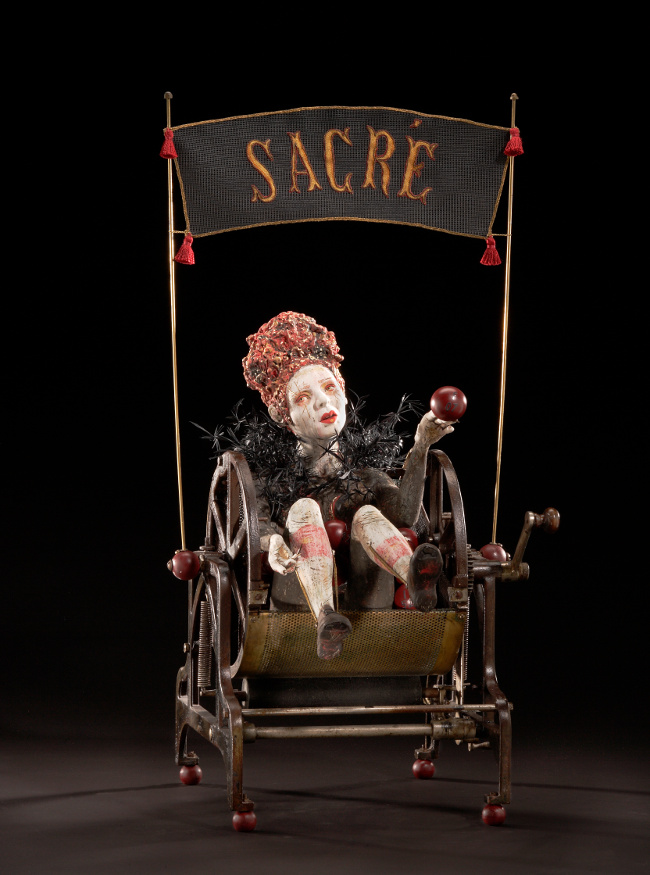 Sacred