I was astonished to learn that German illustrator Jana Heidersdorf is only twenty-one years old. To look at her meticulously crafted illustrations you would think that she had lived a thousand years or more, not merely two and a bit decades. It was society6 that first introduced me to Jana's work, and afterwards I let the internet lead me on a wild adventure to source out where the rest of her art was hiding. I was smitten with her technique and deeply atmospheric, otherworldly subject matter.
Inspired by the feral and fantastical, much of Jana's work takes me back to my childhood in the late 80's, early 90's. During these eras, most children's books of fairytales, myths, and folklore were a dark world away from where they are now. The books my siblings and I enjoyed featured scary and unsettling illustrations, alongside stories that would chill our little bones to the marrow, stories where feet were cut off, children were eaten and young women were burnt to cinders. Jana herself was brought up on a diet rich with fantastical literature. Her parents guided her on journeys to Middle Earth, Hogwarts and Discworld, and it's evident, when looking at her work, that these journeys left a deep and lasting impression. Nowadays, Jana cites Neil Gaiman and Patrick Ness as two of her favourite writers.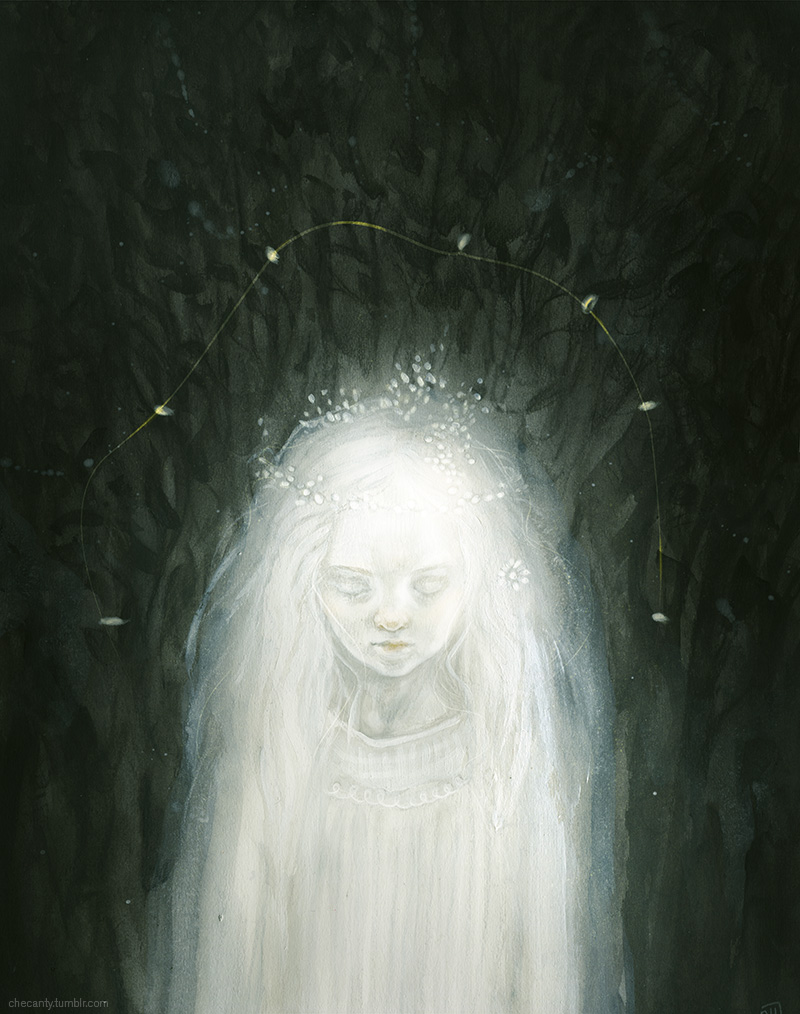 Jana creates her art using both traditional and digital media, stating that she likes the flexibility that this approach provides. For her traditional approach, two of the materials Jana makes use of include graphite pencils and acrylic. And for the digital media side of things, she uses Photoshop.
One of Jana's recent projects includes Inner Workings, an intriguing series where she takes everyday items such as braided hair and teapots, and turns them into pieces of the human anatomy.
I am infatuated with everything that Jana produces, though her ABC Creature Project is one series that has permeated deep. For this task, Jana draws a different mythological creature every week. Once she has completed the alphabet, she intends to put them all together in a book, and I, for one, am eagerly awaiting this publication.
Jana's Tumblr page is one of my favourite places to pass time on the internet. I go there when I need to be lifted and revitalized. I can't even begin to describe quite how delighted I am to have stumbled across Jana's work at this stage in her career. It will be a truly exhilarating experience to follow her journey, and my mind boggles at the possibilities of where she will take us.