On March 14, 2015, ArtHatch and Distinction Gallery proudly presents 'In Vogue', a highly anticipated solo exhibition celebrating the incomparable work of renowned San Diego artist Scott Rohlfs.
Brace yourself for this new collection. Beckoning a playful yet fashion-forward appeal, his unconventional portrayal of the modern woman garners intrigue and admiration. With concentrated vigor, Rohlfs incorporates a sartorial wanderlust alongside the societal idealizations on womanhood, and through his seductive, saturated, and surreal contemporary portraiture, ignites the imagination. His distinctive use of color and compositional artisanship impart an unforgettable creative spark that lures viewers into his visual storytelling.  Don't miss this truly unique opportunity to view and purchase his esteemed work.
"As of February 2015, Scott Rohlfs' art and limited editions will be showcased in 50 different galleries around the world. This will be the world premier of Scott Rohlfs' new work under the representation of the renowned, international art agency, Whitefield Art Management. Scott will be in attendance at the Opening Reception to meet, greet, and answer questions."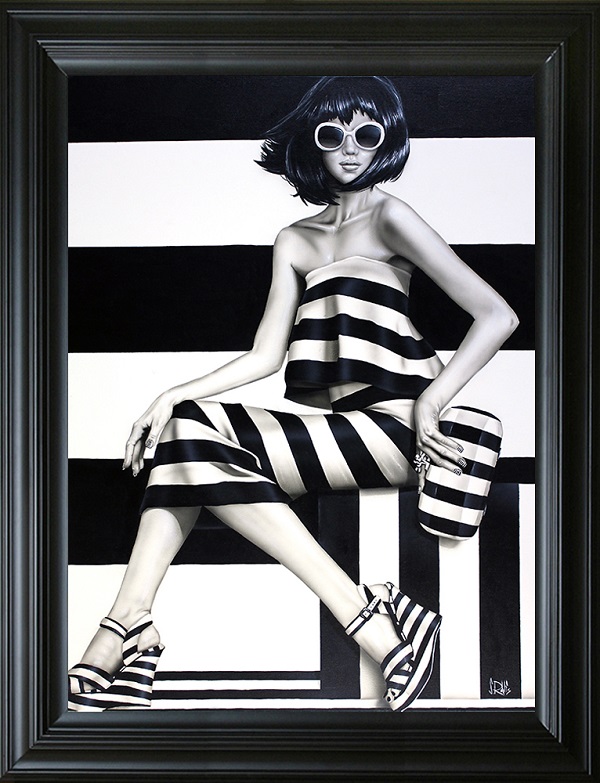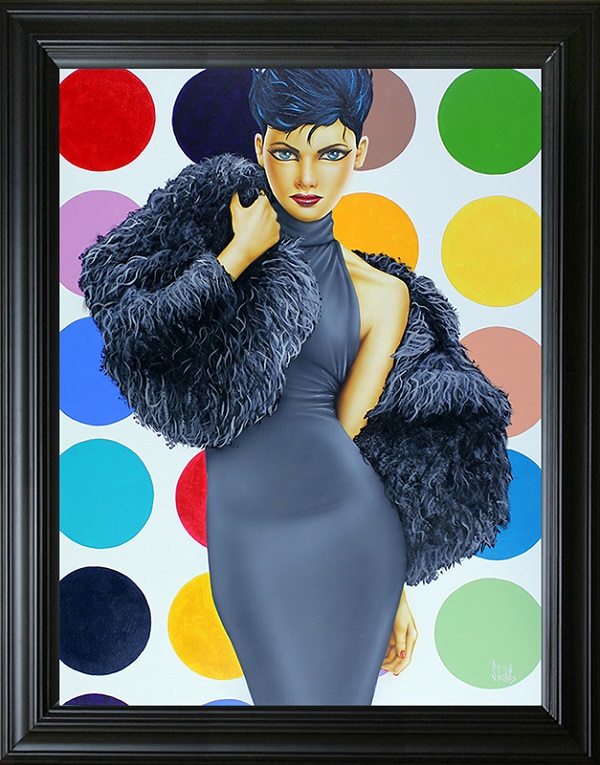 Opening Reception:
March 14, 2015 | 6-10PM
Exhibition Dates:
March 14, 2015 – April 4, 2015
For purchasing information and availability, please contact the gallery directly.
317 East Grand Avenue
Escondido, CA 92025
"A childhood compulsion to draw led Scott Rohlfs into the world of art, where his unique take on 21st century womanhood has given art collectors some of the most cutting-edge depictions of females on canvas in recent years.  Born in Alaska but raised in the very contrasting landscapes of California, Scott sketched throughout his teens, feeling the natural pull of contemporary portraiture, which included supermodels Naomi Campbell and Kate Moss.  The latest fashion trends, as well as the human body and a sense of dynamic movement, were important in Scott's output even then.
Today, Scott's work celebrates both the voluptuousness and the vulnerability of the human form, as well as its continuing odyssey across modes of representation, from our real-world existence right through to the virtual life, where the portrayal of femininity has evolved dramatically, taking in the idealized womanhood and a more global visual parlance (drawn from sources as diverse as news reportage, film noir and the graphic novel) as well as postmodern influences from multiple modes of being.  A major thrill across Scott's work is that it immediately invites personal narrative dawn from public, or shared, consciousness and visual language.  Scott's distinctively assured brush stroke and his innate understanding of contemporary notions of beauty and style have seen him tipped to become one of the great artists of our time.  Scott produces a great amount of work and has sold hundreds of paintings throughout the US and abroad."