Let your imagination take flight as The Dark Art Emporium celebrates The Creep's retrospective exhibition Creep Show: Past, Present & Suture! A chipped Dracula fang, candy wrappers trailing down the street, and inflatable ghosts shriveled in the front lawn… the remnants of Halloween are all around us. But that doesn't mean you can't enjoy the spooky season all year. Join The Dark Art Emporium where all the wildly weird and wonderful is possible.
View each collection in their entirety by visiting The Dark Art Emporium website! Time travel and see previous exhibitions – view available artworks by visiting their website! If you haven't discovered The Art Pit DAE Podcast, now's the time. The Jeremys (as in Jeremy Schott – Owner and Jeremy Cross – Assistant Director) discuss all things art, music, movies, and more. Episodes are available to stream using Soundcloud via The Dark Art Emporium website or their YouTube channel.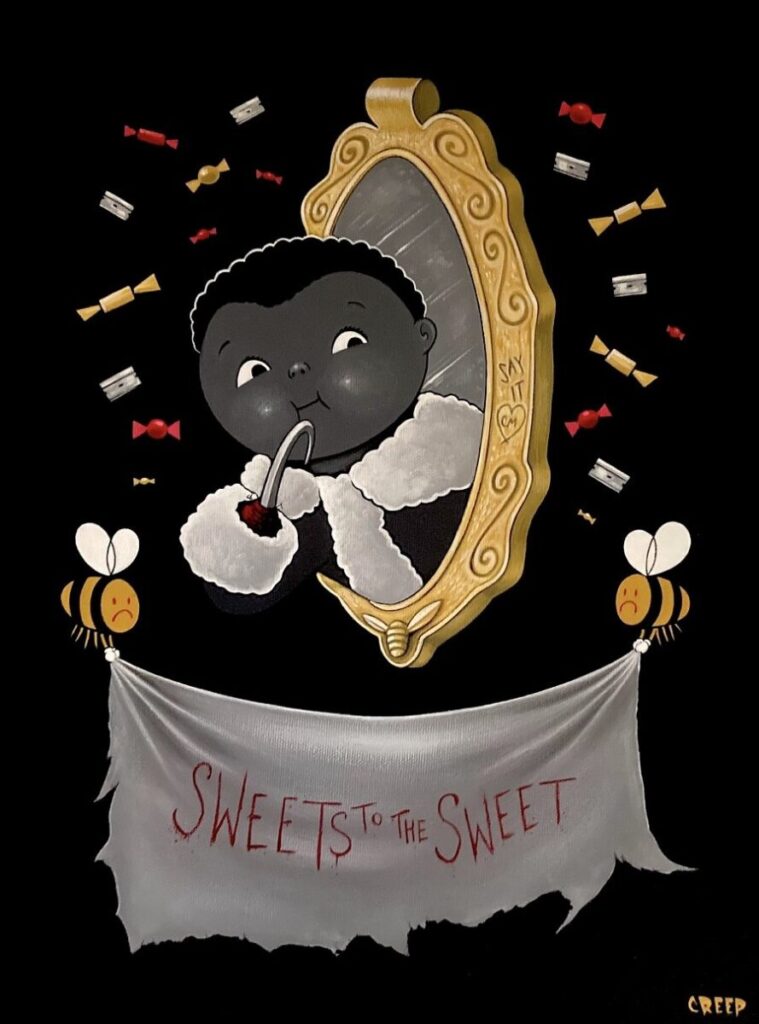 The Creep's
The Dark Art Emporium
121 W. 4th Street, Long Beach, California 90802
Friday & Saturday 12 – 7pm | Sunday 12 – 5pm
Located in Downtown Long Beach within The 4th Horseman
For additional information and purchase availability please contact [email protected]
---
Press Release //
"What is there to say about the Artist known simply as THE CREEP? Prolific? Stylistically Singular? Sure, but he is also a detail beast with stunningly beautiful (And Clean!) brush work. And a sense of humor that might only be described as whimsically brutal.
Around here, we refer to him as one of our all time best selling artists and more importantly, a dear friend. We couldn't be more excited to let him take over the gallery this season. And boy did he fill it! There are so many pieces to pour through and each of them is rad as hell.
Look, I've been making art as far back as I can remember and "professionally" for a good time now… so DAE and I thought, let's do a show to see how I've progressed (or even regressed) artistically through the years. Usually having a retrospective means you're coming to the end of your art career, but I see this as more of a "stop and smell the Creep's roses for a moment" type of deal before we put our heads down again and power through this insane world, paint brushes drawn, and scabbards thrown away! Dramatic? Yes. Enjoy." – The Creep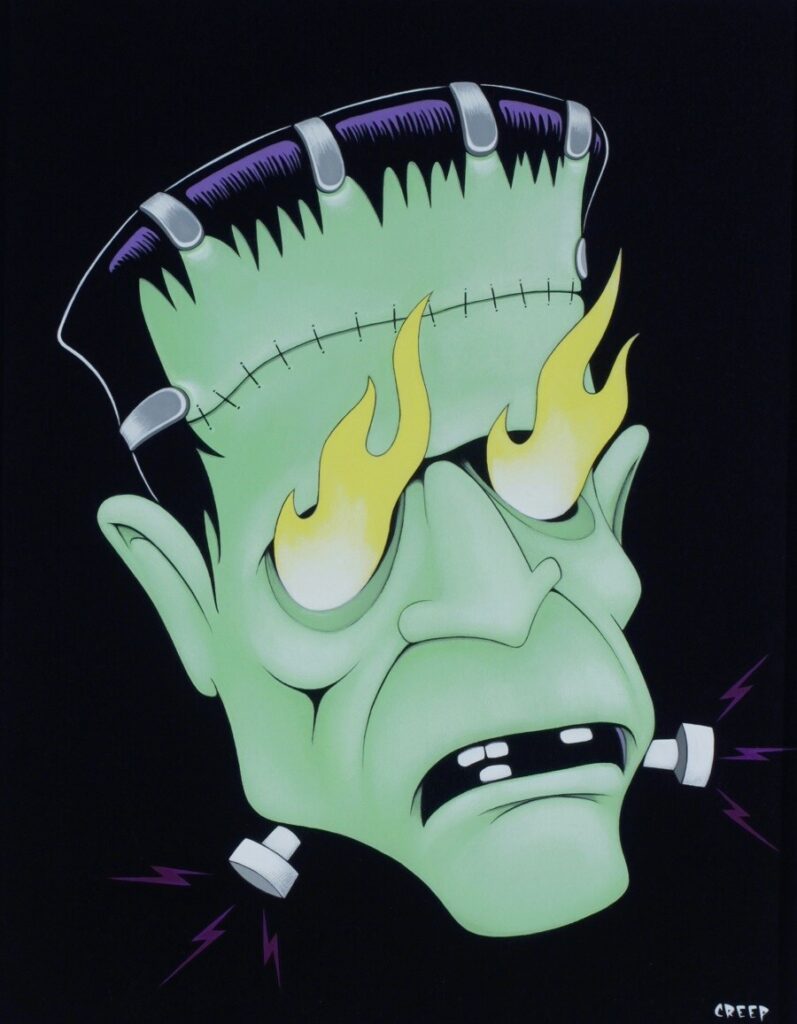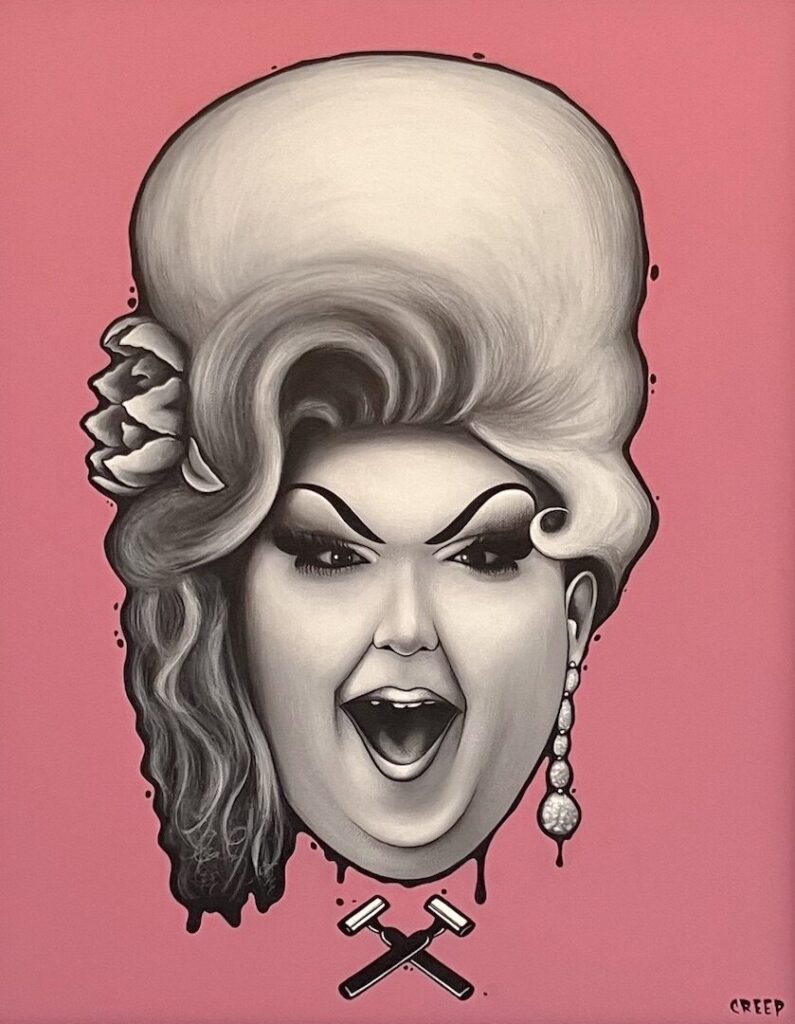 The Dark Art Emporium Social Media Accounts
Website | Facebook | Twitter | Instagram
The Creep Social Media Accounts