"Fire Walk With Me" by Quarantine Events is a challenging programme that ignites your inner flame. Instead of teaching lessons, we aim to transform your artistic vision. Get ready for an intense, transformative journey.
Have you ever felt that learning techniques and practicing your art just isn't enough? You can wrack up the hours honing your skills, find inspiration in the unlikeliest of places, and push yourself in new and imaginative ways – but still, something is missing. Perhaps that something is internal, as if your creative spark or your artistic soul needs an all-important boost…
If this resonates, then you are just where you should be, reading this article right here, right now. There is a new kind of mentoring programme taking place this October, and you could be the perfect candidate to join and have your artistic vision transformed. Welcome to "Fire Walk With Me".
"Fire Walk With Me" mentoring programme
A 7-day, out-of-the-box art development programme covering three private mentoring sessions, access to their Art Lab, art talks and masterclasses with all guest artists every day. No mobile phones allowed!
Quarantine dates: from October 16th to October 22nd, 2023
Quarantine days: 7 days. 12h per day
Private mentoring sessions: 3 x 40 min.
Art Lab: 6 hours a day
Location: Lazaretto Island, Maó, Menorca (Spain)
Language: English
Technical requirements: basic painting and drawing skills
Application type: jury selection based on a questionnaire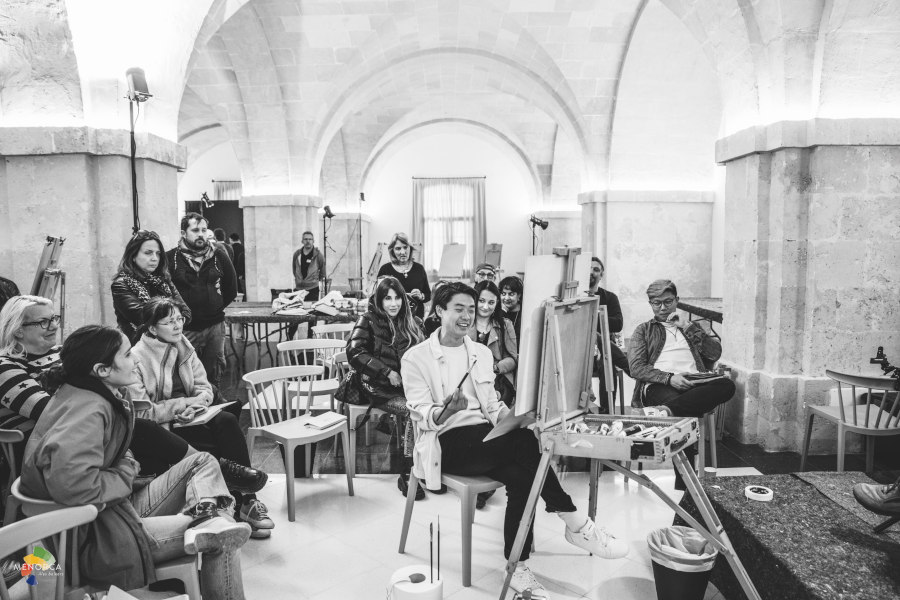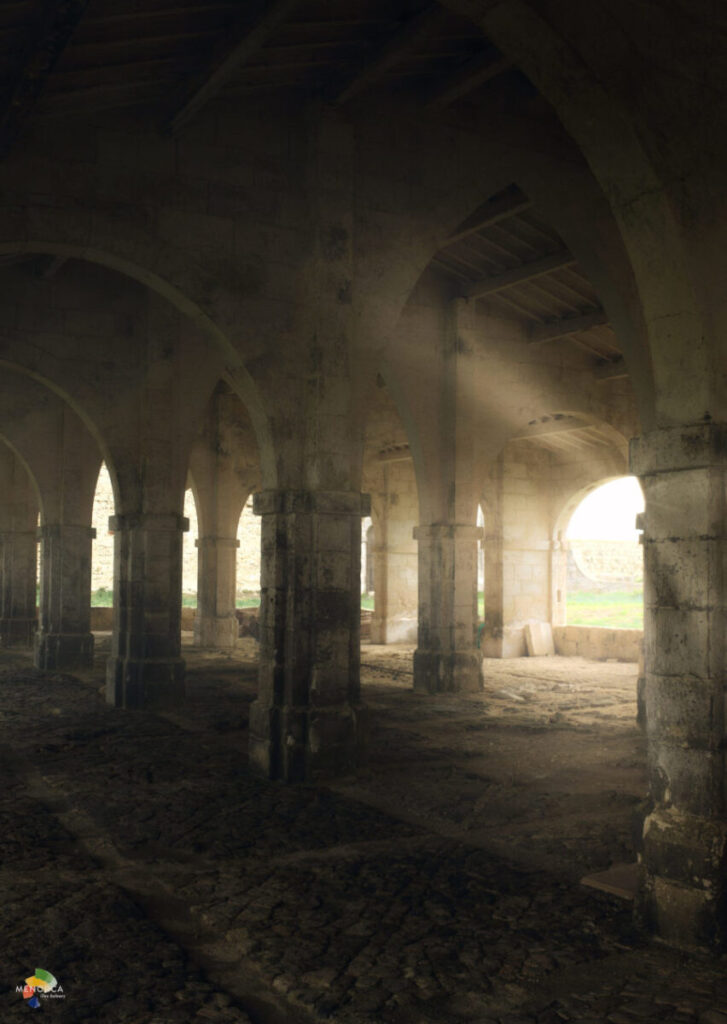 The upcoming "Fire Walk With Me" mentoring programme has been developed after Quarantine Events' highly successful debut programme, their "Muse Hacking" residency, which took place earlier this year. Subsequently, "Fire Walk With Me" is the next step in the evolution of Quarantine's vision. Observation and feedback from the April 2023 "Muse Hacking" event has allowed the team to further hone the practices which aim to shake up how artists can learn, grow, and transform, ensuring an even more effective and avant-garde programme.
The ultimate goal of "Fire Walk With Me" is to transform your decision-making process, while unlearning the ideas that limit you as an artist. As described on Quarantine Events' website: "You will face and make peace with your inner demons, freeing yourself from the fears that hinder your creativity. You'll ignite the desire for inspiration and creative liberation through the flame of creativity. Lastly, you will experience a transformative journey alongside a community of artists who support and challenge each other to grow."
Fire Walk with Me: inspiring the essence that art often springs from vulnerability.
With the motto of 'Vulnus Opem Feret,' a Latin expression meaning 'The wound will help', Quarantine Events aims to bring awareness to the essence that art often springs from vulnerability. "Suffering and adversity can inspire profound creativity." Explains Carles Gomila, founder and organiser of Quarantine Events. "It's not our perfections but our imperfections and our ability to transform them into art that makes us artists."
Consequently, Carles and his team kept in mind the following when choosing this events mentors:
Vulnerability: "Beyond their excellence, we value their vulnerability – their ability to transmute wounds into art, emerging not just renewed but strengthened. At our previous event, the no-mobile-phone policy created a safe space. It allowed mentors to openly share heart-touching experiences and insights they might never have shared otherwise. This environment fosters powerful moments in our masterclasses."
Empathy: "While many artists we bring on board don't usually teach workshops, we prioritize their communication skills and teaching potential. We seek firsthand accounts to ensure they can genuinely connect with participants, recognizing that art is more than just a set of technical steps."
Financial Considerations: "We're mindful of budget constraints. Some artists, as much as we'd love to have them, are beyond our financial reach, as we aim to keep our event affordable. Those who join us understand the financial limitations. They choose to be here, not for the pay check, but to genuinely help and support other artists, resonating with Quarantine's philosophy."
So, who are the Fire Walk with Me mentors?
Kirsten Anderson
Lita Cabellut
Vincent Desiderio
Ryan Heshka
Miles Johnston
Guillermo Lorca
Martin Wittfooth
Each artist mentor will be hosting their own unique experience (more on that below). Therefore, artists applying must choose their preferred mentors as part of the entry process. Applicants will be reviewed by the relevant mentors, and the most committed artists, not the most polished artists, will be selected to take part. To learn more about how Quarantine select the participants, check out the FAQ.
We select the most committed artists, not the most polished. We don't care how good you are, how much success you've had, or even how many followers you have. What matters is what lights you up from the inside, and that you're eager to learn and meet other lovers of Art.

Carles Gomila, founder and organiser of Quarantine Events
Who is Quarantine Events mentoring programme for?
If you are interested and willing to put in the work, Quarantine Events and its seven highly skilled mentors can give you experiences and practices which can become integral tools in your creative kit. However, be warned: the road to true transformation is not an easy one.
"Fire Walk With Me" is for you if:
You're committed to refining your creative process and conveying emotions more freely and honestly.
You want to break free from fears and toxic influences and develop your unique, authentic, and distinctive inner flame.
You're ready to challenge conventions, question your artistic upbringing, and explore new creative approaches.
"Fire Walk With Me" is NOT for you if:
You're simply looking for a chill art retreat to enjoy some painting during your vacation.
You're not willing to examine your creative process or exchange ideas with artists from different perspectives.
You prefer a conventional workshop with step-by-step techniques, focused on imitating the style of an artist you admire.
Don't miss out – places are going fast!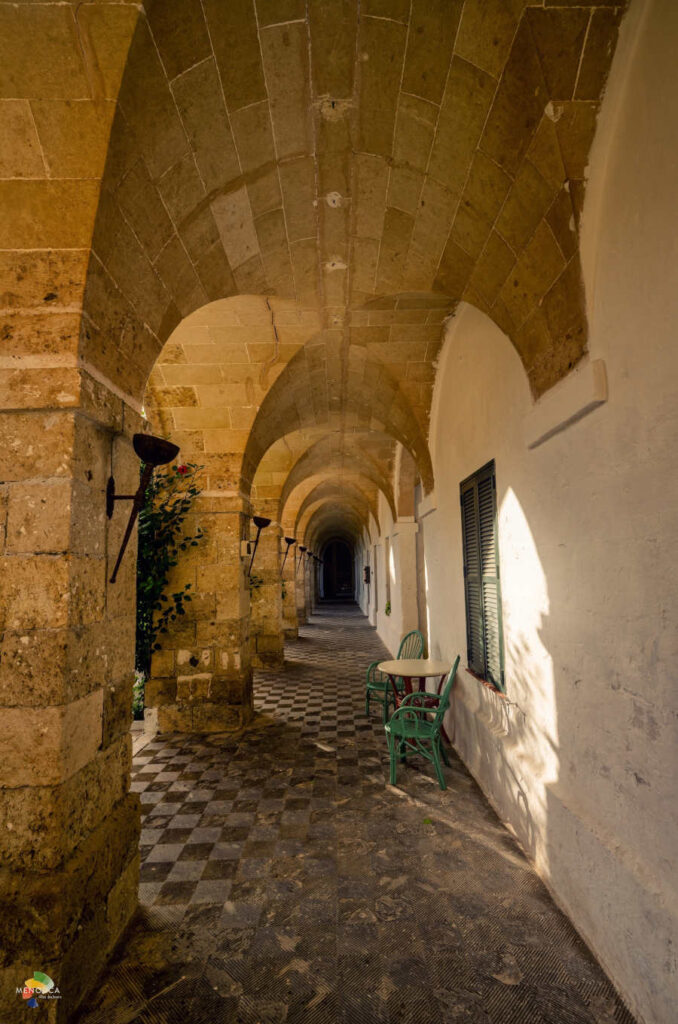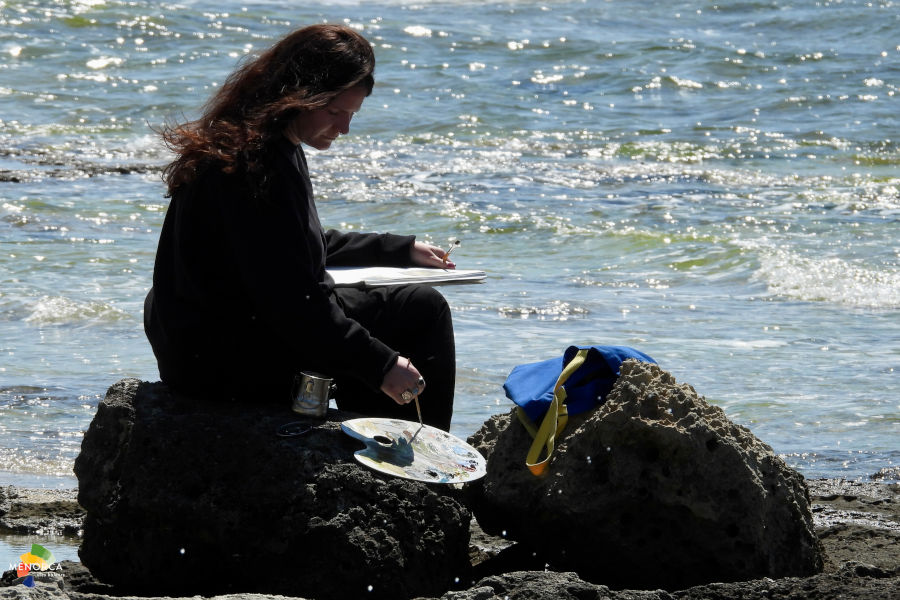 A shift towards more private mentorships
To ensure the most beneficial programme possible, Quarantine Events have included more private mentorships within the October event. The upcoming programme will ensure artists can expand their knowledge through bespoke 1-2-1 sessions. Through a series of three intense 40-minute sessions, private mentorships will offer an intimate space where mentors focus on helping artists overcome obstacles and transform their work. Significantly, each mentorship will take place with a different mentor, ensuring access to a broad range of learning and advice.
Private mentoring can help you face your inner demons and turn them into powerful artistic expressions. Often, you might fear confronting dark emotions or a lack of originality and recognition. Mentors show you how to embrace and explore these fears, liberating and amplifying your creative potential.

Mentoring isn't for you if you're not ready to delve into your emotions, confront your creative fears or even your darker side, preferring a more pragmatic approach to artistic development.
"Venturing into emotionally challenging territory can be tough, but it leads to authentic art that reflects the artist's soul." Explains Carles. "Mentoring guides you through this journey of potent self-exploration and artistic growth. Ultimately, you'll gain a deeper understanding of yourself, becoming a more authentic artist connected with your own inner truth."
The upcoming October programme is a "leap of faith" for Carles, and he is looking forward to the results. "I genuinely believe it's one of the finest we've curated," he shares. Fire Walk with Me reflects seven years of experience working with numerous "top-tier artists", and he is confident that the creative challenges set in the Art Lab are some of the best work that they have done to date.
"I'm confident the [Art Labs and entire experience] will deeply impact attendees. However, it's disheartening when many applicants just want to be close to their favourite artist, hoping for a magic recipe to mimic their style. That's not what Quarantine is about. So, I'm caught between the pride of curating an event with transformative potential and the sobering realization that many artists, perhaps out of fear or comfort, are not truly ready to embrace their own voice and create with full freedom."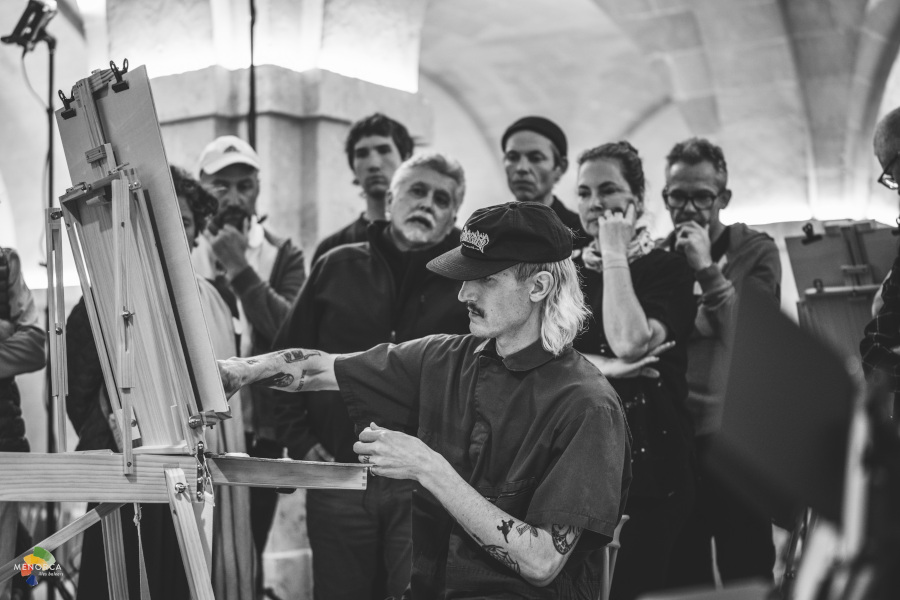 About Quarantine
Quarantine, formerly known as Menorca Pulsar, will make sure that you'll only breathe good vibes during your stay at Lazaretto. Starting in 2016, the creators (then Menorca Pulsar) organized art retreats. Artists from all over the world came to work and live together in camaraderie. Then, as they so often do, plans changed… Art retreats no longer felt "right". Now they aim for a more intense experience.
The new retreats are now called "Quarantine", and these events aren't for everyone. Quarantine is not just another formula for filling seats and milking money. They are here to enjoy the experience WITH you, not AT you. They believe in core principles and ethical values like peace, love, respect, freedom, harmony and diversity, but also hedonism.
Interested in learning more? We highly suggest that you download the full programme here to learn more about the event and its mentors. Alternatively, head the Quarantine Events' website in the link below.
Quarantine Social Media Account