Something extraordinary is happening at The Dark Art Emporium and we're here for it as it turns the wheels in our minds with devout curiosity. Gallery Director, Jeremy Cross is exhibiting an impressive career-spanning body of work, ranging from 1992 to 2023, and it is truly a testament to his continued dedication and many creative achievements over the years.
This larger than life exhibition, titled Retrospection, comes with excitement and subtle notes of melancholy as he shares: "It's not that I won't ever create again, likely just drunk sketching in bars and the like, but when it comes to working towards exhibitions, I'm out. And what better place to do it than the DAE."
Join as we honor our friend and colleague for his final exhibition. To see the collection in its entirety, visit The Dark Art Emporium website!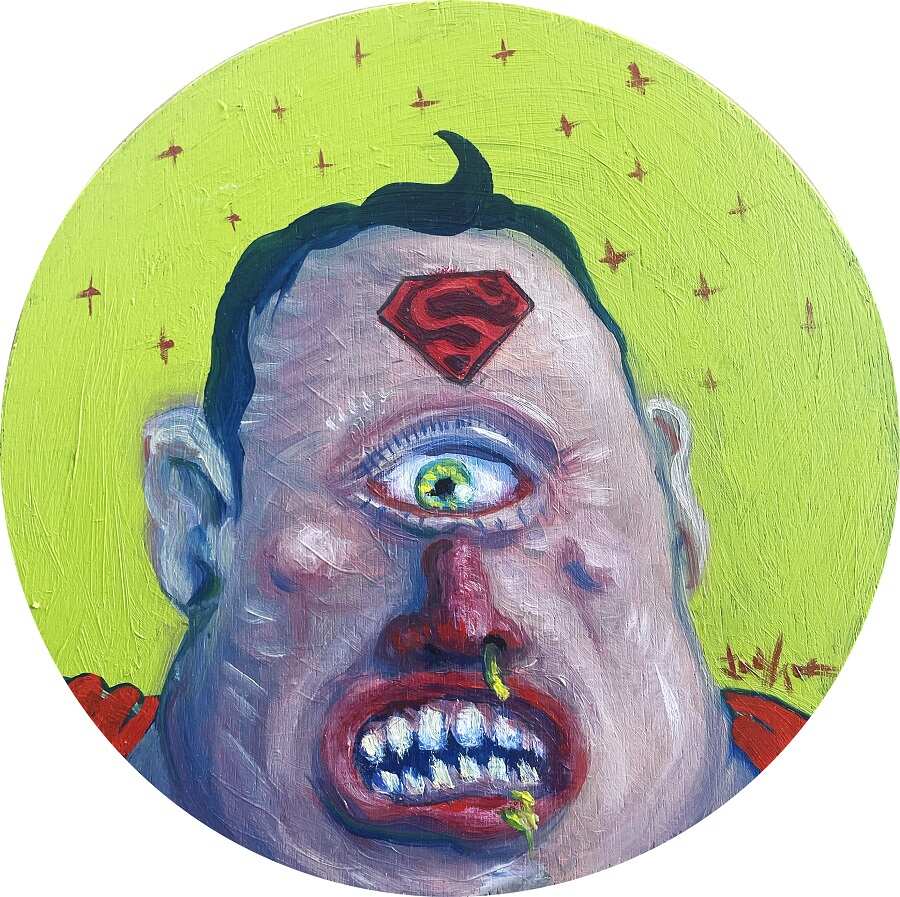 You ever wanted to attend your own funeral?

Well, that's kind of what this is all about. The pandemic effected everyone in their own way, and for me, my priorities drastically shifted and along with that I found it decimated my desire to create the way I had been and at the prolific frenzied pace I had set for myself for years. I'm at the point, now, where I've come to terms with all of these feelings and find myself really excited to do one last show.

When it came down to deciding what to include, I basically just said "fuck it! Lets include it all!" Everything I have in the studio from my first painting – as a young teen to my last. I did complete one last, new, painting for this show and it feels like a very fitting bookend.
Time travel and see previous exhibitions – view available artworks by visiting their website! If you haven't discovered The Art Pit DAE Podcast, now's the time. The Jeremys (as in Jeremy Schott – Owner and Jeremy Cross – Assistant Director) discuss all things art, music, movies, and more. Episodes are available to stream using Soundcloud via The Dark Art Emporium website or their YouTube channel.
Opening Reception: Saturday, May 6, 2023
The Dark Art Emporium
121 W. 4th Street, Long Beach, California 90802
Friday & Saturday 12 – 7pm | Sunday 12 – 5pm
Located in Downtown Long Beach within The 4th Horseman
For additional information and purchase availability please contact Jeremy@darkartemporium.com
---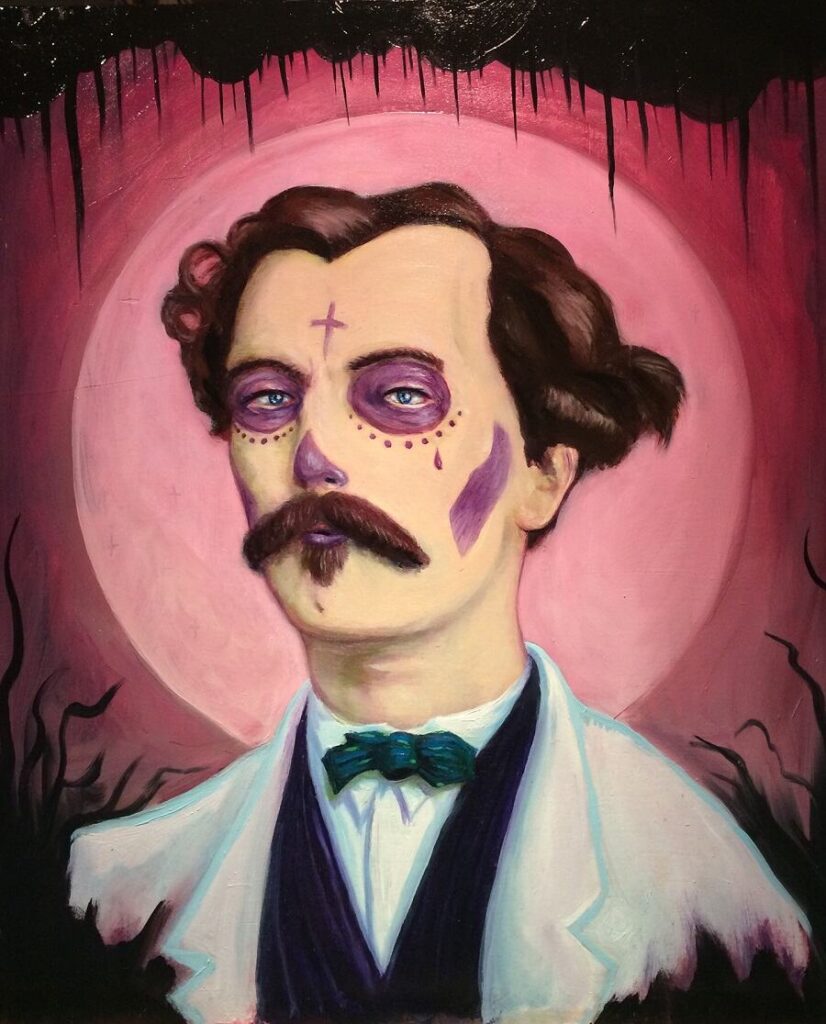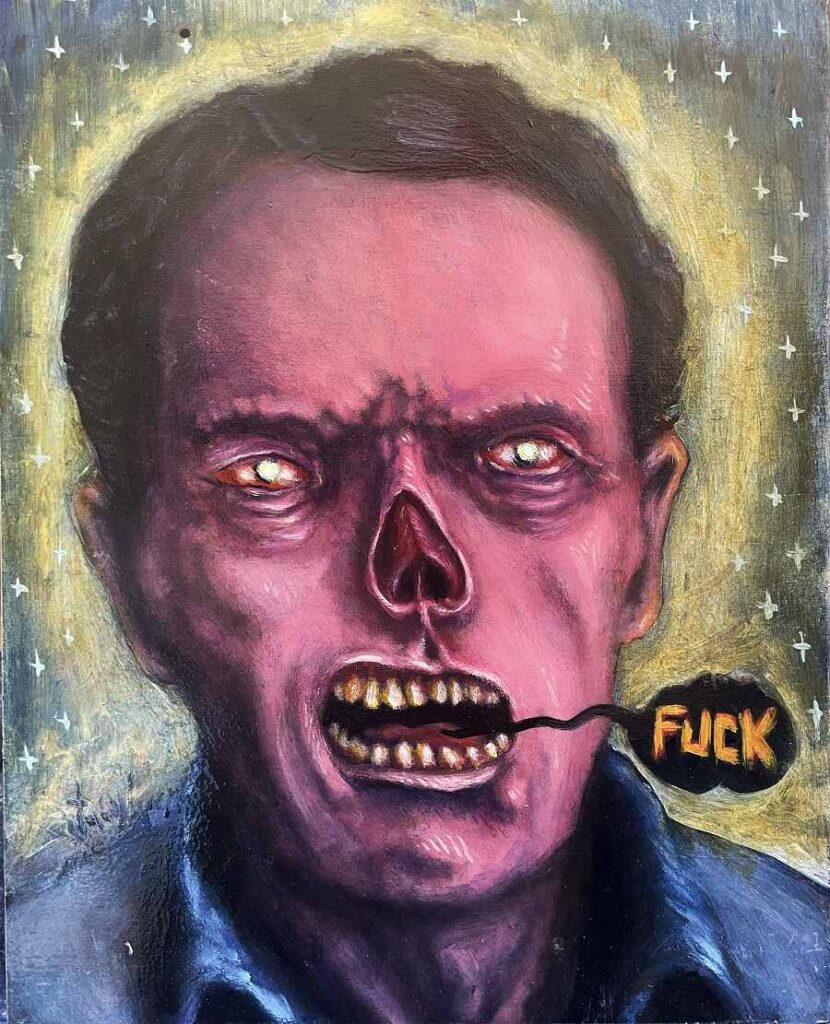 The Dark Art Emporium Social Media Accounts
Website | Facebook | Twitter | Instagram
Jeremy Cross Social Media Accounts