Emmy Award Winning Costume Designer and Visual Artist Diego Montoya's designs are heavily inspired by New York's vibrant queer community. Peruvian-born, Miami-raised, and Brooklyn-based, Montoya is a key artistic voice in the world of drag fashion where he's been working for the past twenty years. With ebullient colours, staggering textures, and architectural designs that push the bounds of wearable art, his craft explores ideas of camp, identity and transformation.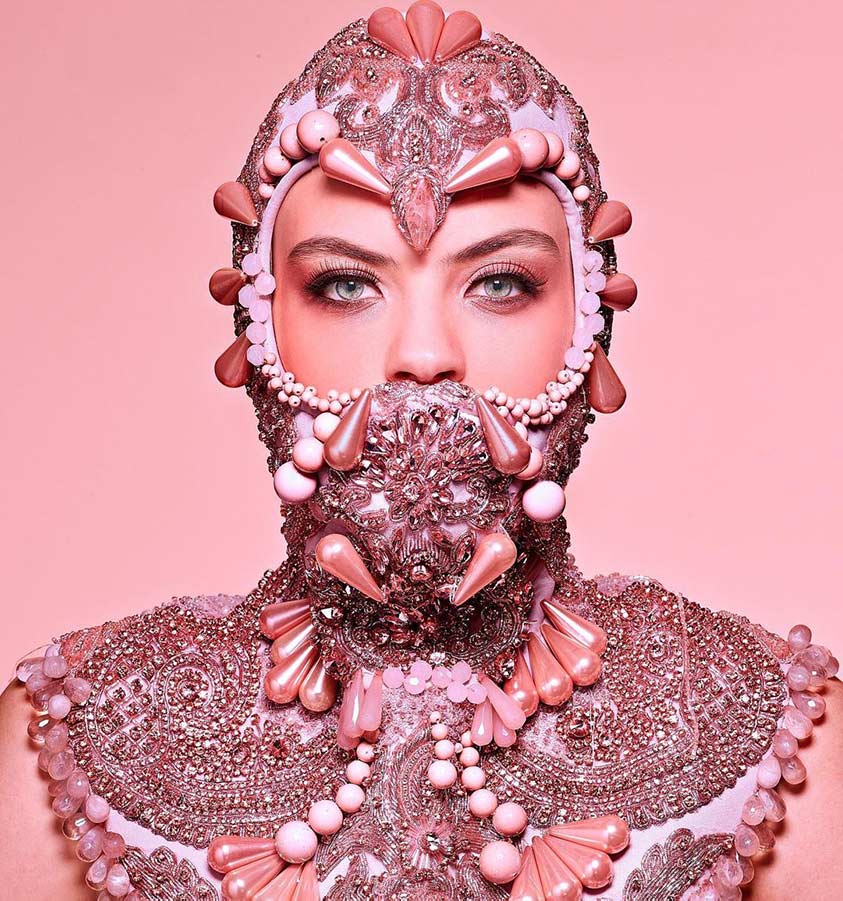 In 2016, Diego Montoya's career exploded after a collaboration with high art drag queen Sasha Velour. Velour wore looks designed by Diego Montoya for her performances on season 9 of RuPaul's Drag Race, going on to win the competition in an ornate dress and intricate 'egg' mask crafted by Montoya. Inspired by Velour's nickname, "The Fabergé Egg Queen," a moniker referring to Velour's signature drag look of a bald head with bold eye makeup, the famous mask used a system of magnets which cracked open at various points during the performance to reveal more of Velour's face.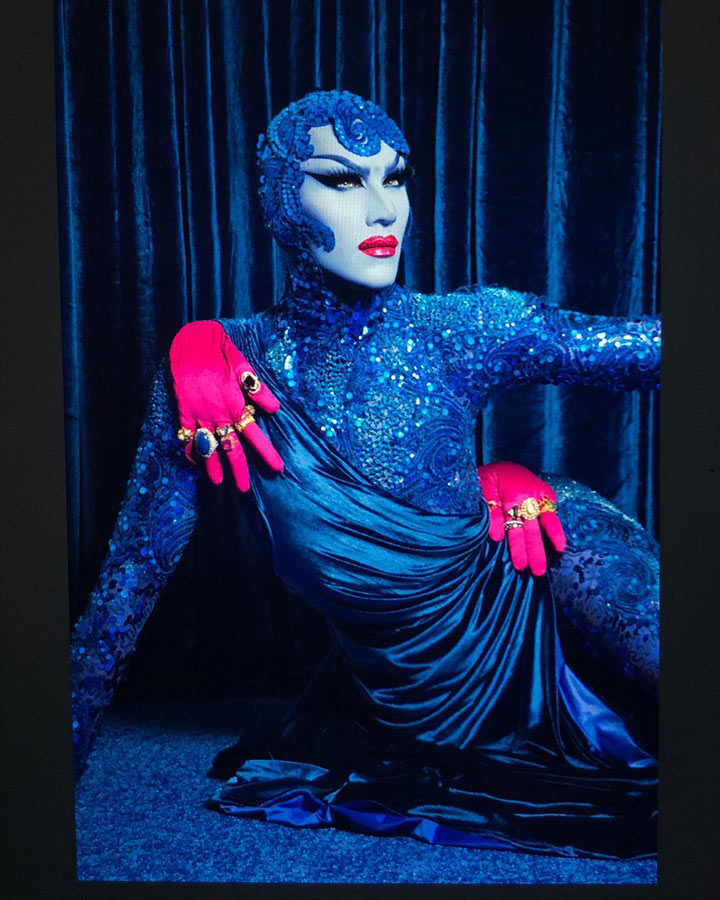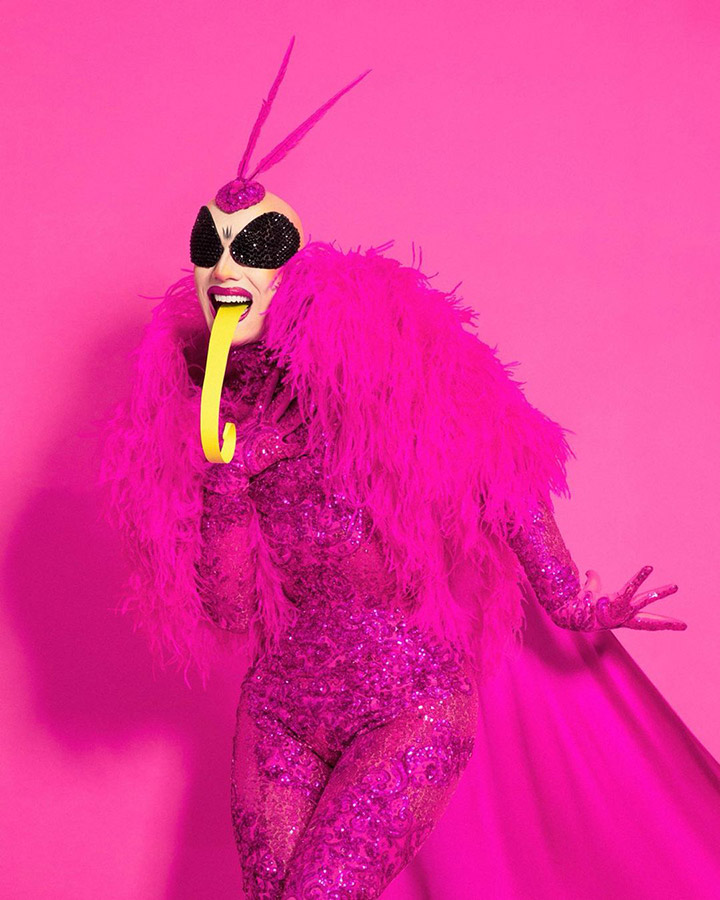 Diego Montoya's intricate designs give a modern life to the baroque ideals of ornamentation and theatricality. Often made from recycled materials, the looks reflect the boldness of the performers and venues that inspire them.
"I'm obsessed with things that are beautiful but in an aggressive way," cited Montoya, discussing his work. Among his inspirations, he cites the kitsch, excess, and colour of Miami and the drag queens and club kids he encountered growing up there along with iconic fashion moments in pop culture like Princess Diana's over-the-top 1981 wedding gown. All of his inspirations come together in spectacularly exuberant works of art which create a spellbinding tableau.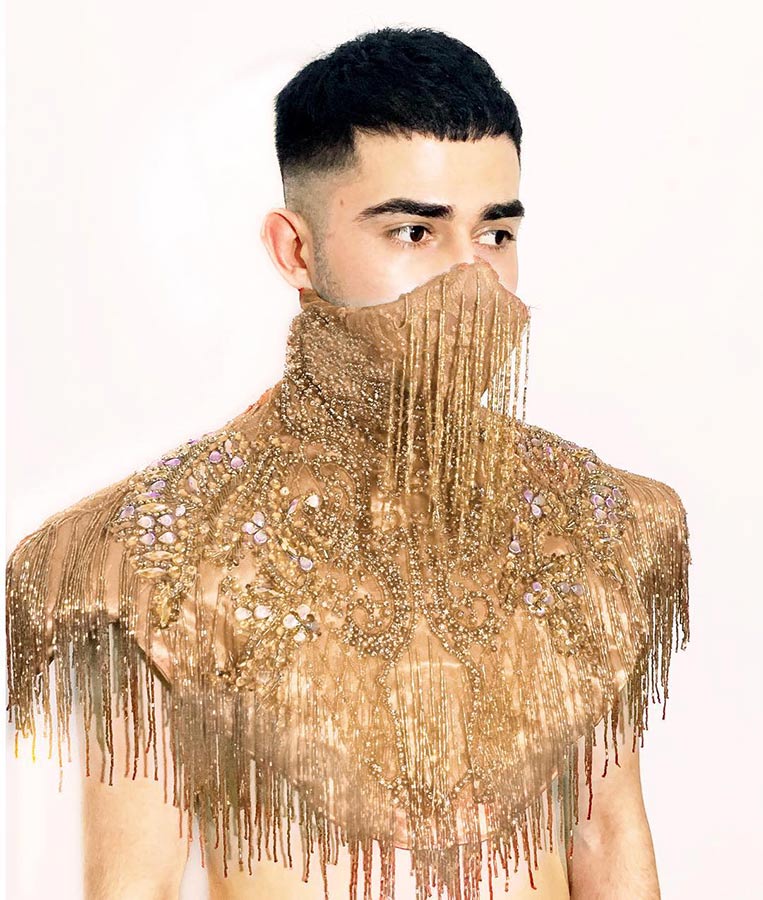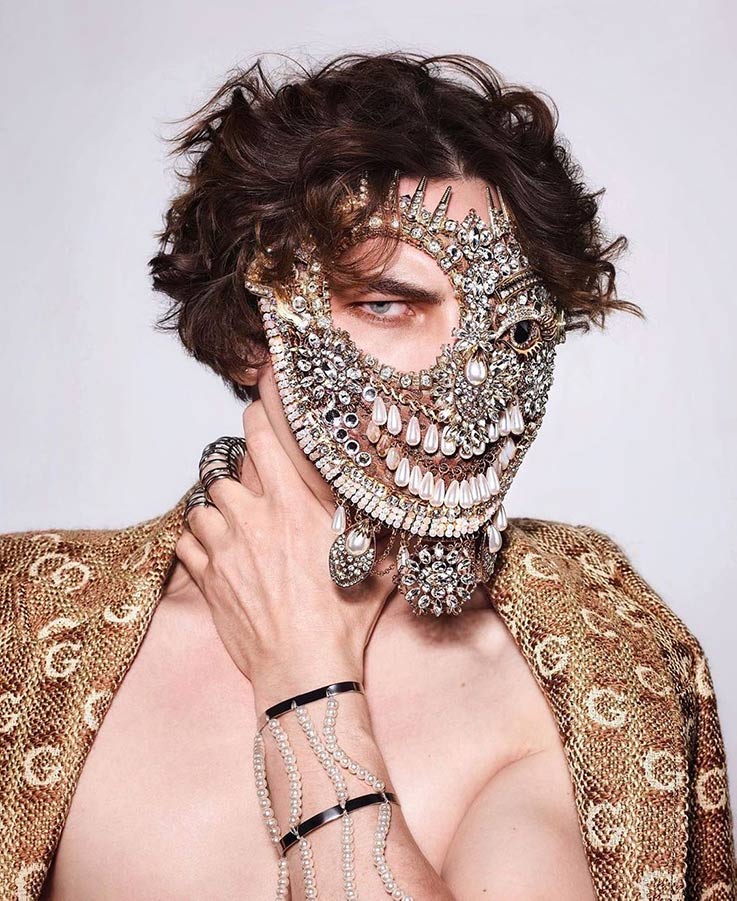 I'm obsessed with things that are beautiful but in an aggressive way.
Since his initial work with Sasha Velour, Montoya has gone on to design for a number of Drag Race queens including Asia O'Hara, Jinkx Monsoon, and Honey Davenport. Making a historic leap from RuPaul's runway to the red carpet in 2019, Montoya designed Shangela's look when she became the first drag queen to walk the Oscars red carpet. The frilled architectural confection crafted by Montoya for the occasion represented decades of drag performance finding a home on the main stage.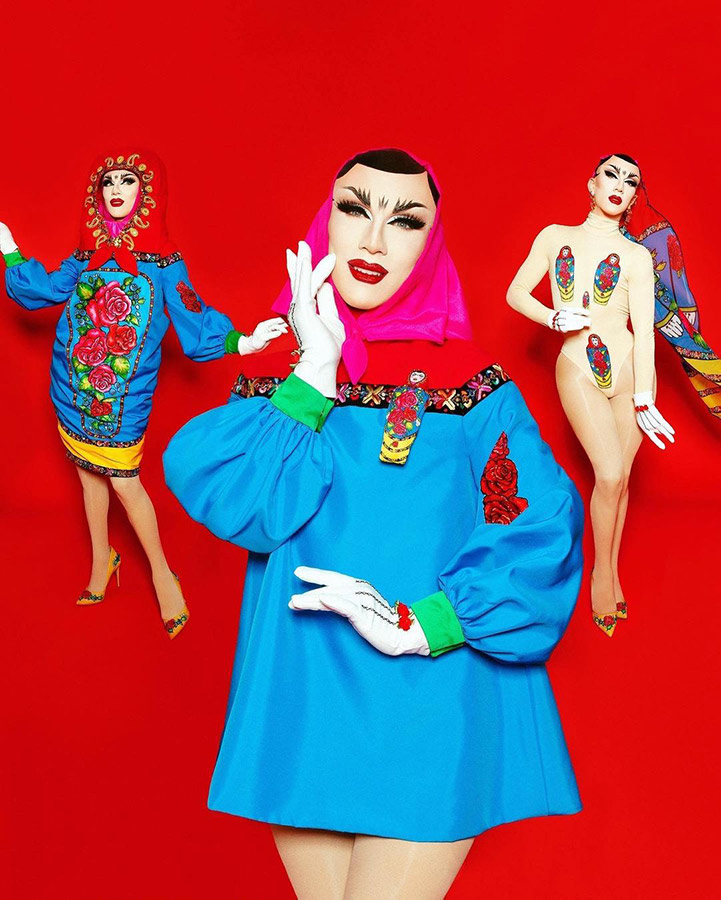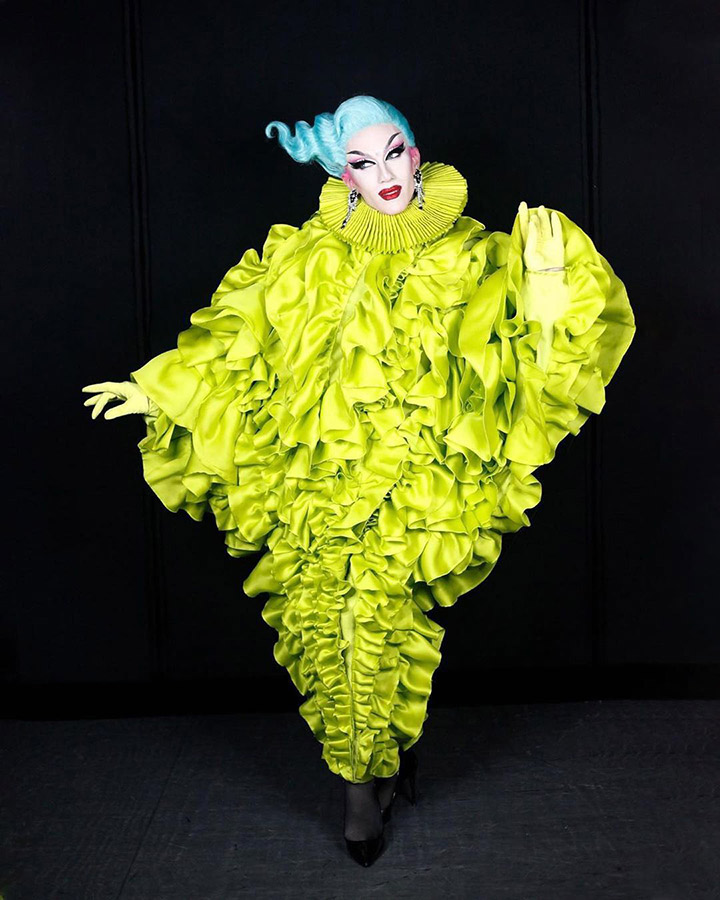 And Montoya's artistic credits don't end at costume design; in addition to his kaleidoscopic portfolio of drag looks, he's also an accomplished installation artist and set designer. In the late 2000's, Montoya worked full-time designing window displays. His interest in spatial and environmental design led to building highly ornate site-specific art installations for galleries, stores, and queer performers.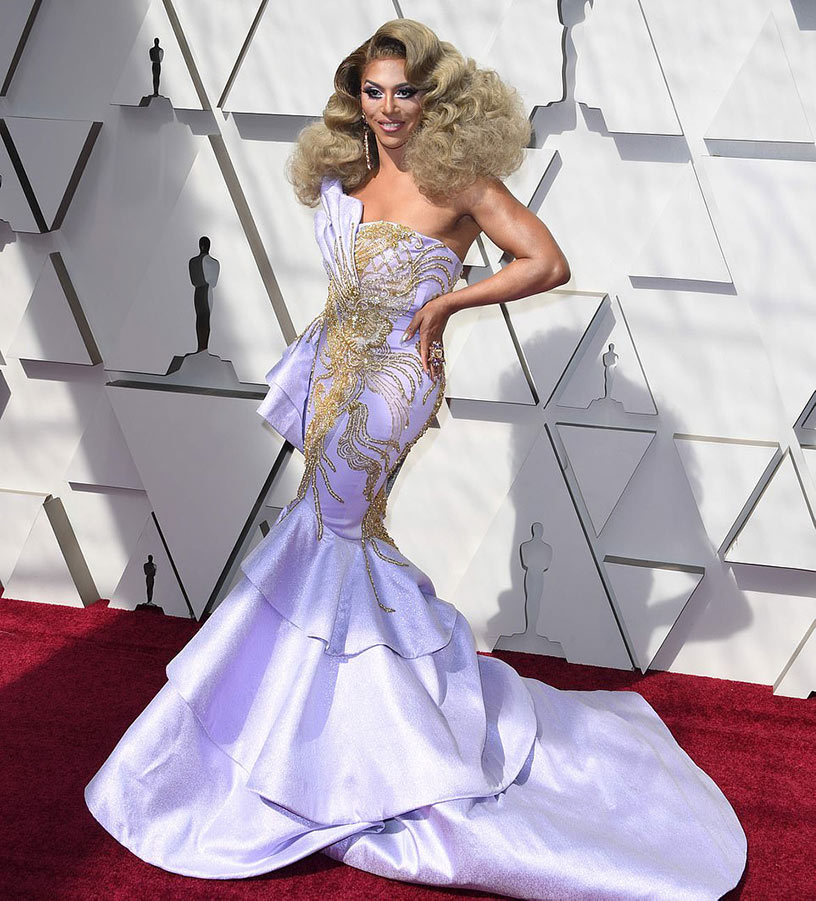 In sensibility, in approach, in its imagination: this is queer art.
When it comes to the world of drag and queer fashion, Montoya's influence can hardly be overstated. Since RuPaul's Drag Race first aired in 2009, social views toward this out-of-bounds art form have become much more welcoming. As the scene moved from underground to mainstream, the glamourous excesses and creativity of queer designers like Montoya have allowed untold performers and drag fans to expand their visions for creative expression and reach for new heights in the world of performance art. "In sensibility, in approach, in its imagination," states Montoya, "This is queer art."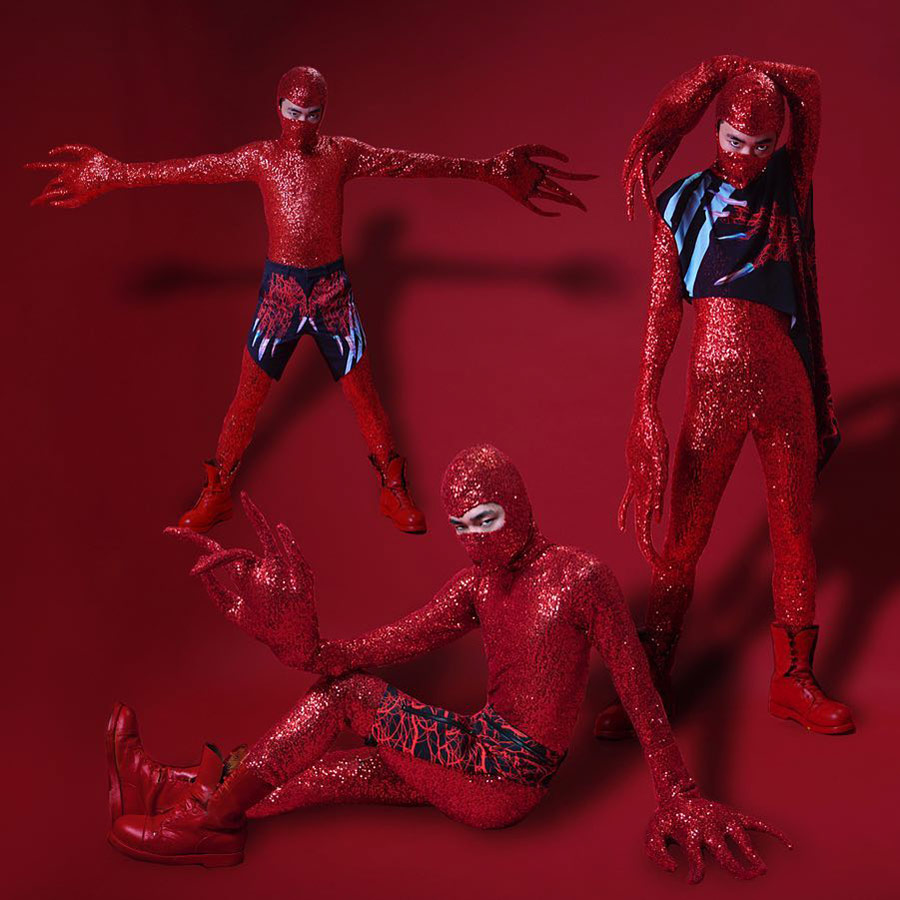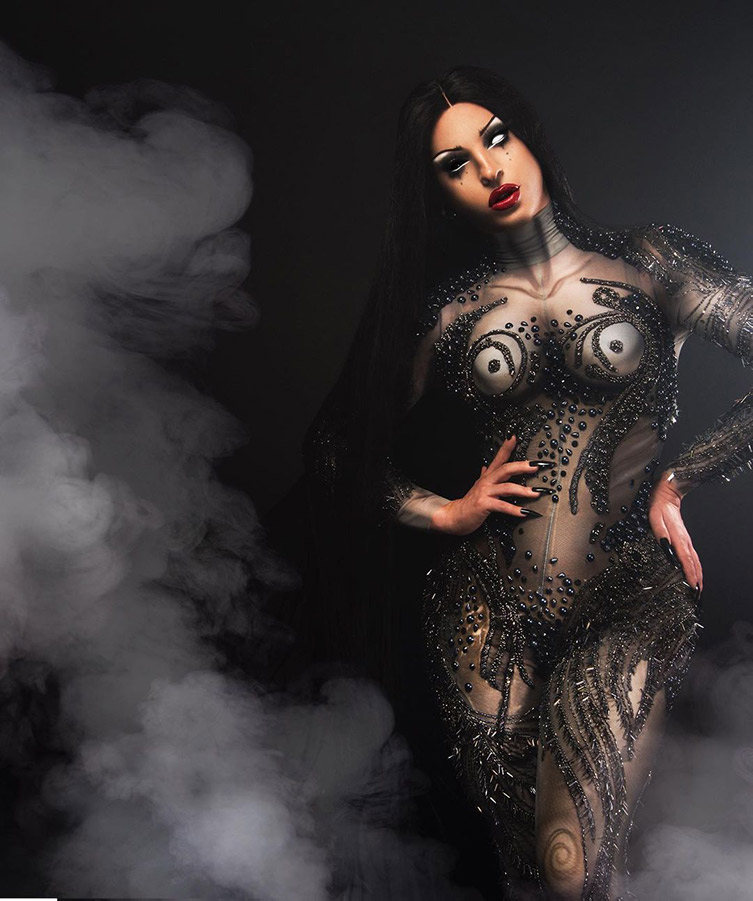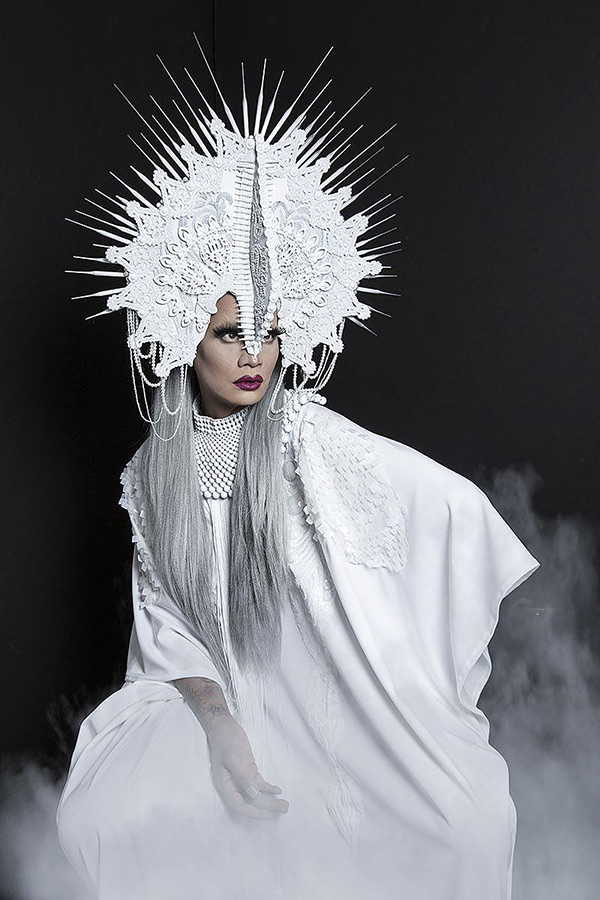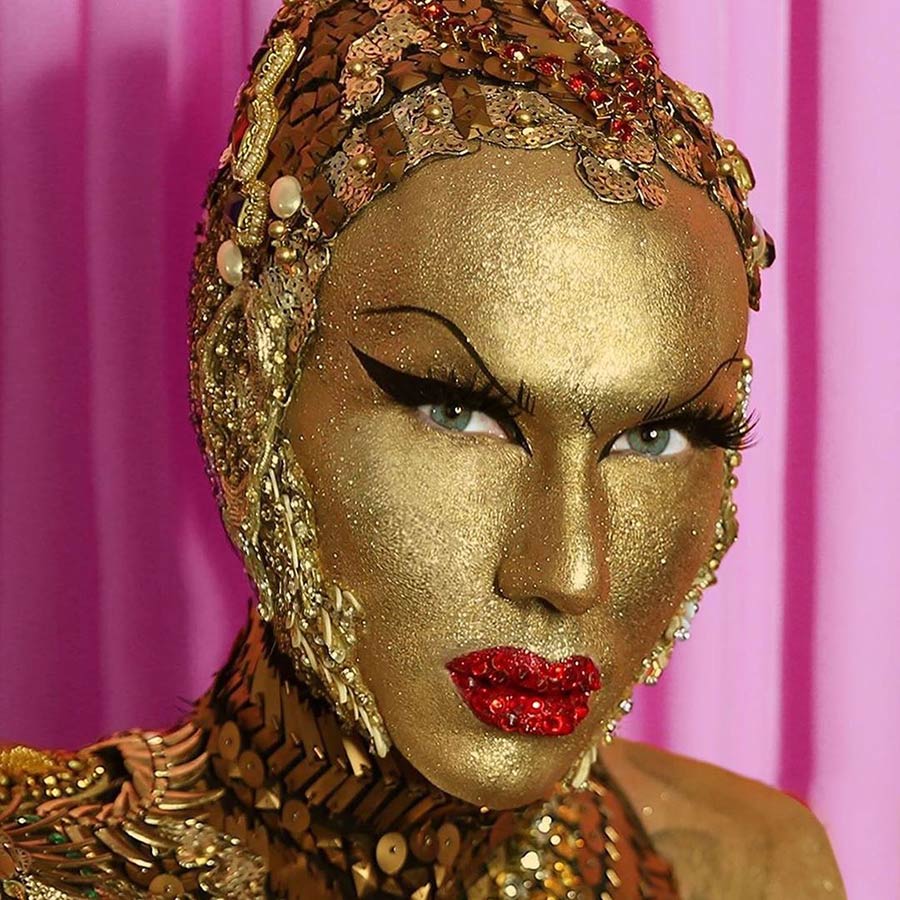 Credits: @bobthedragqueen, @jacob.ritts, @blackandwhitestriped, @tannerabelofficial, @nancy_the_girl, @wingweftgloves, @rify_royalty, @bushwig, @taylormillerphoto, @Marcos, @sashavelour, @micheleden_, @nicholas1980, @codyfern, @richardburbridge, @vman, @nicolaformichetti, @marta.del.rio, @chrishabana, @makiryoke, @koji_ichikawa, @mettieostrowski, @ginagaran, @islynyc, @thedragdandy, @sorrelloriginals, @gettyimages, @elkel.nyc, @lord_horatio, @davrengao, @dillonabeysinghe, @agvstin, @miz_cracker, @adamouhmane, @davidayllon, @monetxchange, @sutanamrull, @thomasevansphotography, @jaimiehutton, @lane_worrall, @rickyrey, @yessy.78.
Diego Montoya Social Media Accounts