Opening this Saturday November 12, Luke Hillestad and Richard Ahnert take over Copro Gallery! The two artists bring very different styles, unveiling beauty, myths and humour with technical skill which will only leave you wanting more. Welcome to Luke Hillestad's solo exhibition 'Herb Lore', and Richard Ahnert's solo 'Better Days'.
Opening Reception: Saturday, November 12, 2022 | 6:00 – 10:00 p.m.
Exhibition Dates: November 12 – December 3, 2022
Copro Gallery
Bergamot Station, 2525 Michigan Ave, #T5, Santa Monica, CA 90404, United States
For more information, email Gallery Director, Gary Pressman at coprogallery@live.com or call 310-829-2156.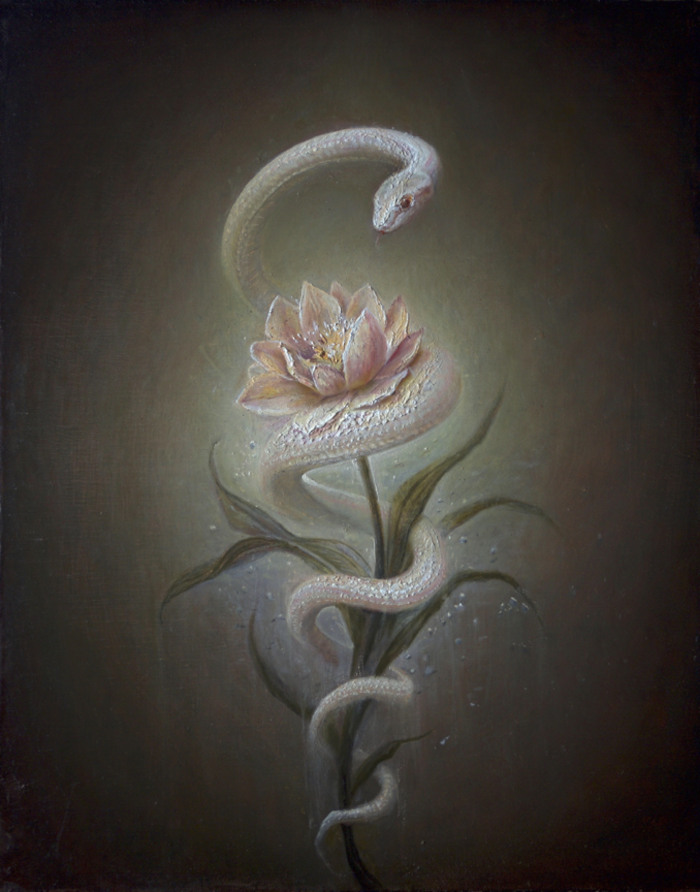 From press release:
Luke Hillestad: 'Herb Lore'
Copro Gallery presents, for his third solo exhibition at the gallery, Luke Hillestad's 'Herb Lore'. Luke will be present at the exhibition. Herb Lore is a selection of painted tales and allegories of ritual flowers, mushrooms, and vision-bending poisons. Story is the ark of memory, and through illustrated lore, we recall the ways in which our ancestors used these common herbs and weeds; from healing rituals to magical rites, for spiritual protection and vision quests.
Together with his herbalist wife, surrounded by the prairies where these herbs grow, Luke Hillestad took oil to hemp and flax to craft this series over long pandemic months.
Luke Hillestad paints mythological dreamscapes interweaving poetic darkness and glow, from his home studio in rural Minnesota. His works have featured in the collections of galleries, patrons, and museums world-wide, including France, Belgium, Germany, Denmark, Norway, the Philippines, Mexico, Brazil, the United Arab Emirates, and in the US in New York and Los Angeles. Luke studied classical guitar and painting at University, and apprenticed master painter Odd Nerdrum at his studios for nine months in Norway and Paris.
To learn more about Luke, you can also enjoy our article sharing when Copro interviewed Luke!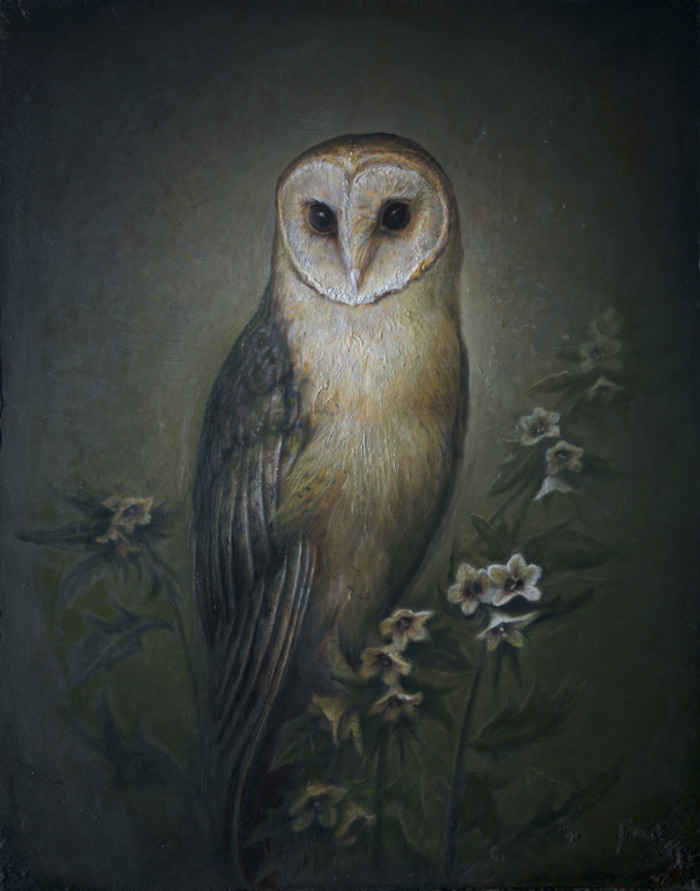 Richard Ahnert: 'Better Days'
Toronto-based artist Richard Ahnert takes anthropomorphic painting to a new level, lacing it with a quiet, yet unmistakable animism – an abiding kinship between human and animal.
Richard eloquently uses the relationship between animals and humans to explore themes of emotion, metaphor, and narrative with a satirical twist. Storytelling, understated humour, and deep reflection are at the heart of his practice.
Richard graduated with honors from the Arts York Program at Unionville HS with a Major in Visual Arts. He went on to study Technical Illustration and Graphic Design at York University and Seneca College, graduating with the Presidents Honor Roll for Highest Academic Achievement. With a drive to explore and evolve as an artist, Richard Ahnert continues studies and workshops ongoing to help define his style and practice.
Richard began exhibiting his work in 2010 and has shown in exhibitions and galleries in both Canada and the States. Impressively, his work has won awards and can be found in private collections and businesses around the world.
About the Gallery //
Located at Bergamot Arts, Copro Gallery is divided into two exhibition spaces. They sometimes featuring a single artist, but often two or three. Large group exhibitions are also featured, often in conjunction with outside curators. In following with its original mission, Copro participates in International Art Fairs and curates outside exhibits to help promote their artists.
Focusing on museum quality installations showcasing emerging artists, Copro Gallery also exhibits many established and master painters. Placing works in private collections throughout the world, Copro strives to assist collectors new and experienced in building the most exciting collections possible.
Luke Hillestad Social Media Accounts
Website | Facebook | Instagram
Richard Ahnert Social Media Accounts
Website | Facebook | Instagram
Copro Gallery Social Media Accounts