When the Russian military occupied the city of Kherson in early March 2022, many residents left their homes – photographer Mikhail Ray decided to stay. Since the beginning of the war, the artist has been keeping a creative diary, where he publishes his own photo collages and describes life under occupation, telling his story about the Russian invasion of Ukraine. Mikhail's collected works become an archive, representing the reality of civilians, a perspective that is often invisible otherwise.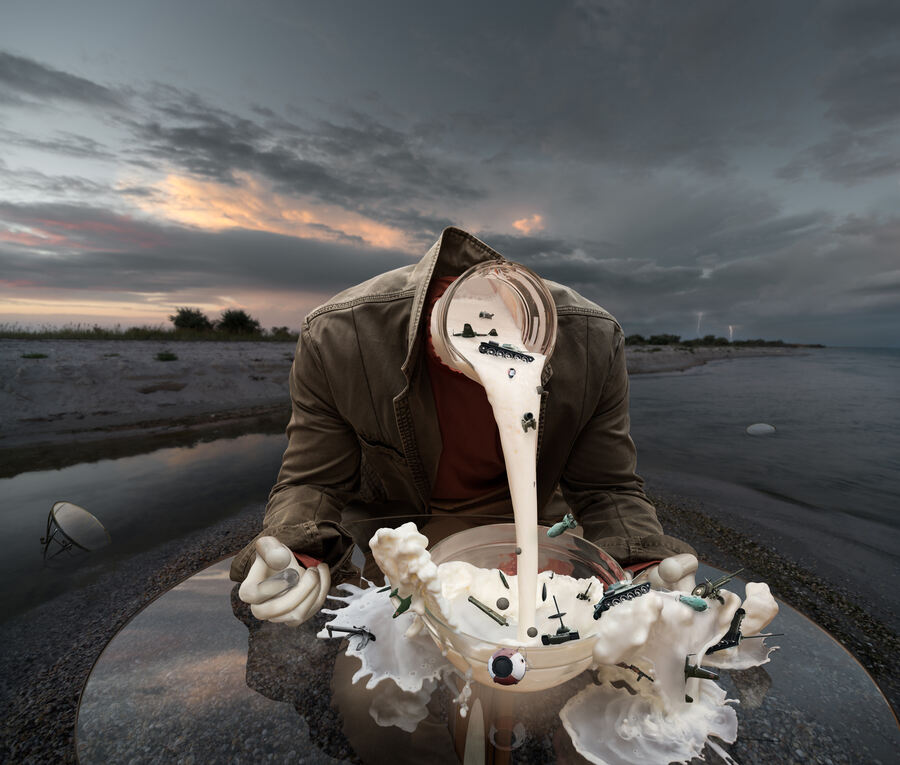 Realising that the war would not end quickly, the artist began posting his diary highlighting his experiences and thoughts on social media. Each piece becomes a witness featuring accessible texts and collages to allow viewers to understand what is happening in Mikhail's hometown.
Some pick up a weapon, some volunteer. I am best at creating photo collages and writing.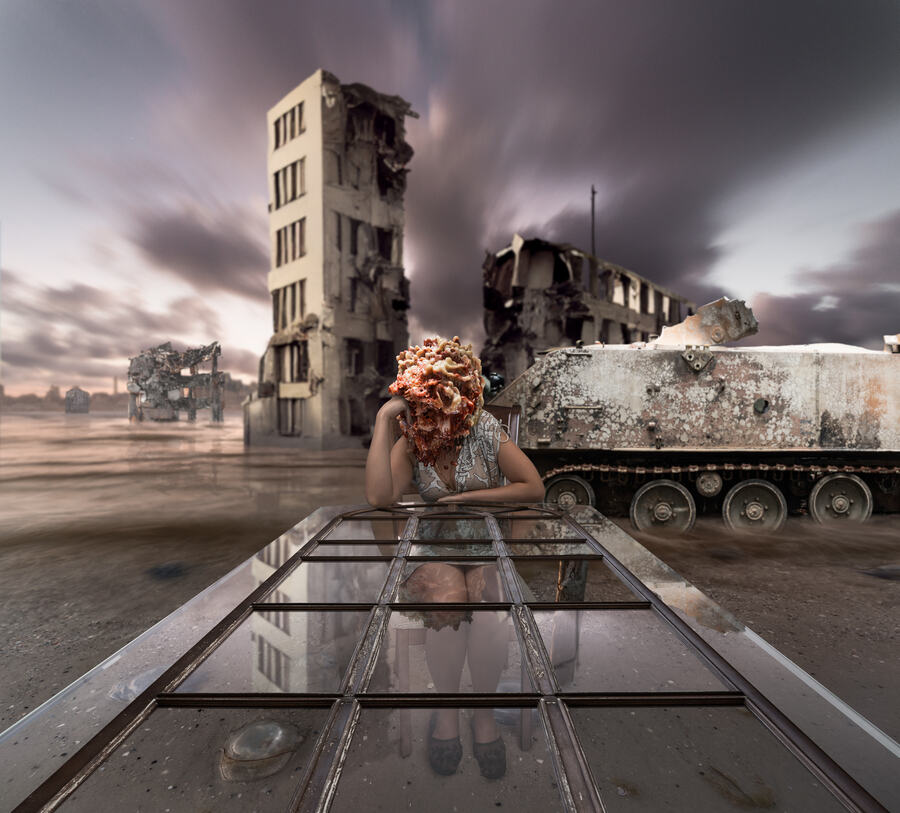 Born in 1984 in Kherson as a son of ship's cooks, Mikhail's childhood and youth were moulded within the ruins of the communist era. The artist explains, "Completely unaware of me, and what I really wanted, I followed in the footsteps of my parents to a career as a naval officer. In search of meaning, I began experimenting with digital photography purely as a hobby. Everything changed in 2009 when I first saw realistic digital collages."
Since this very moment, Mikhail has created art focusing on spiritual and philosophical content, exploring the rational and sensual sides of his world. His works have become a tool to explore and transform himself. He hopes "that the discoveries expressed in my art will inspire others to explore and understand the inner self and find their own path on this map."
The exhibition, "Kherson Diary" at the Cinema House in Kyiv is the first public display of Mikhail Ray's archive that focuses on the Russian occupation.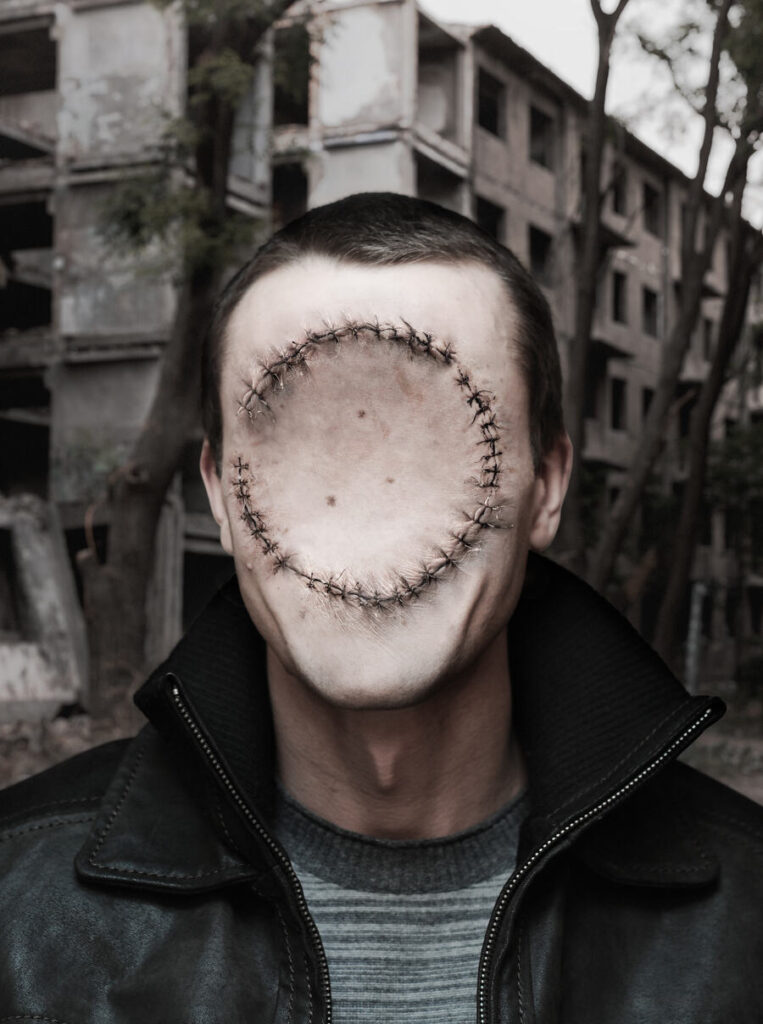 Mikhail Ray, "Kherson Diary"
Exhibition Dates: October 20 – November 20, 2022
Cinema House
str. Saksaganskoho 6 | Kyiv, Ukraine
Tel.: +380 4 4287 4513
Curation and Support //
The exhibition was organised with the assistance of the National Union of Photographic Artists of Ukraine and the National Union of Cinematographers of Ukraine in the context of a series of showcases highlighting cinematographers and photo artists in the Cinema House. The curator is Valery Leshchynsky, creative lead and art director at Kyivphotos-Hall 2012.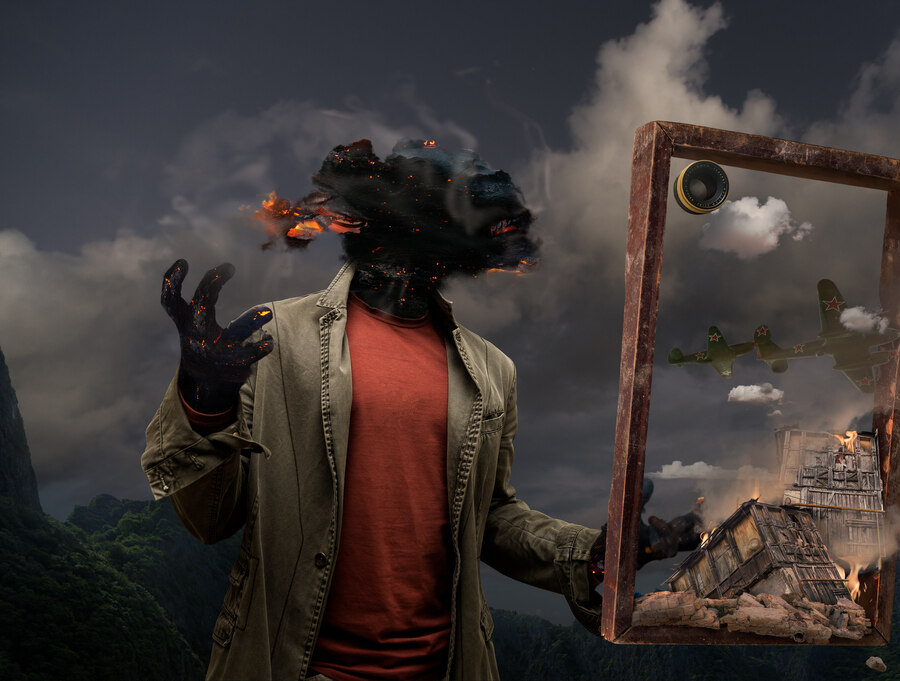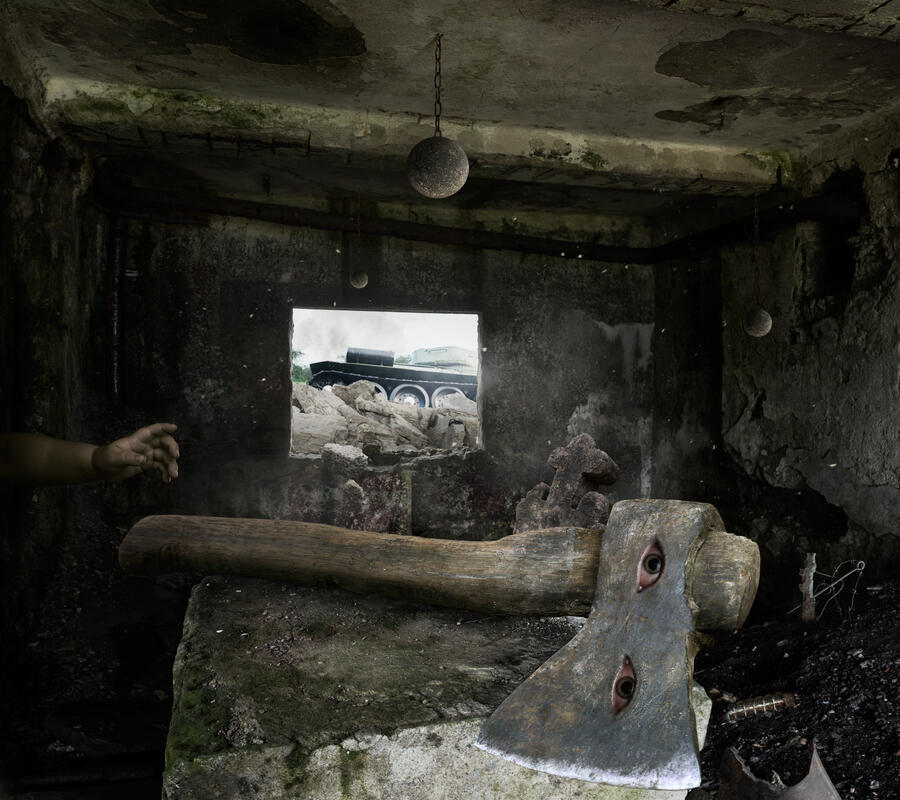 Mikhail Ray Social Media Accounts