Layers upon layers appear to be the most prominent feature of the Brazilian artist João Ruas (aka feral_kid), for everywhere one looks, another secreted detail can be found. An extra leg where there should be none, bodies figures blended together with animals, and floral petals painted discretely as smudges on a wall. His art shows influence from more than a few art styles from around the world including traditional Japanese woodblock prints and Ukiyo-e styles, along with Classic Greek art. His use of bright colors contrast perfectly with the muted wraith-like figures either in background or in foreground.
João's characters are teeming with stories as they both pose and parade in gallant uniforms or drapes of intricately patterned textiles. Typically appearing female, the figures in his paintings show anything but traditional beauty. There appears to be a darkness to these figures. Sullen eyes, haunted but alert with milky white skin fading against the backdrop; these characters are mythical in their own way, the things of legends and folklore.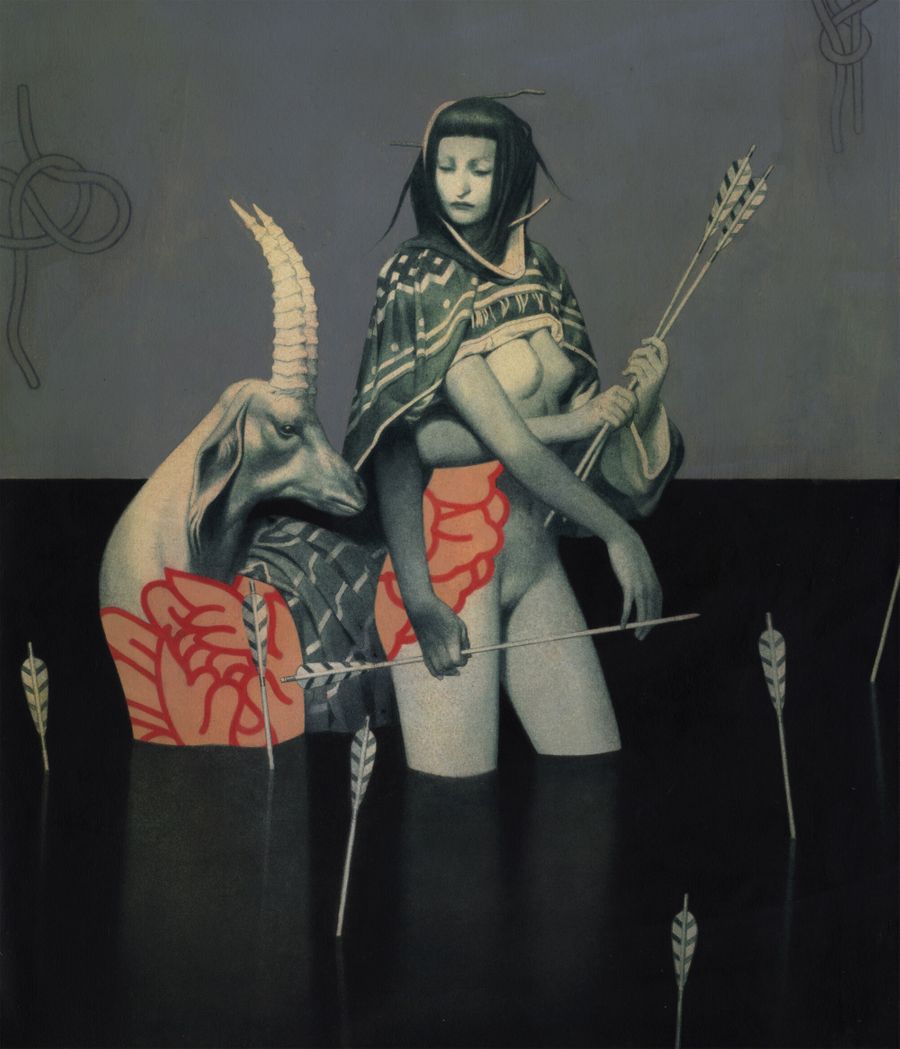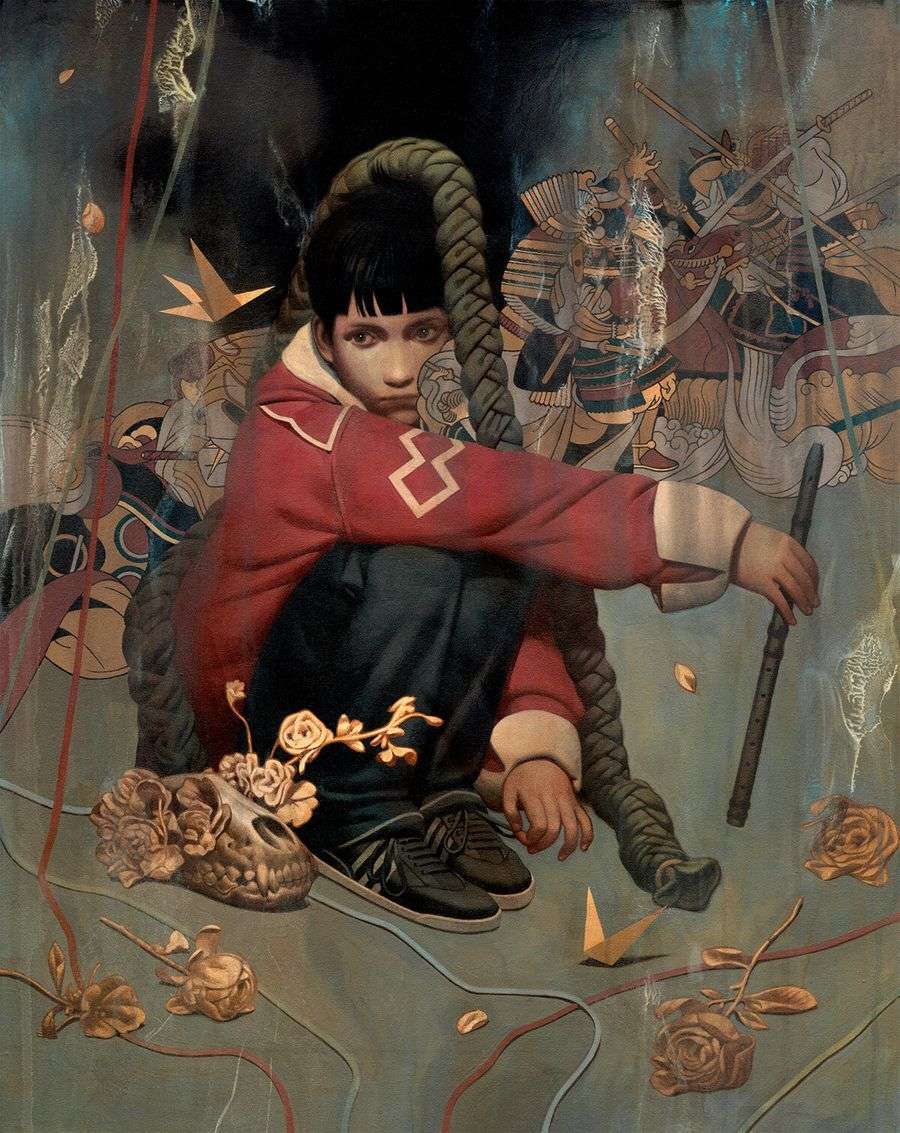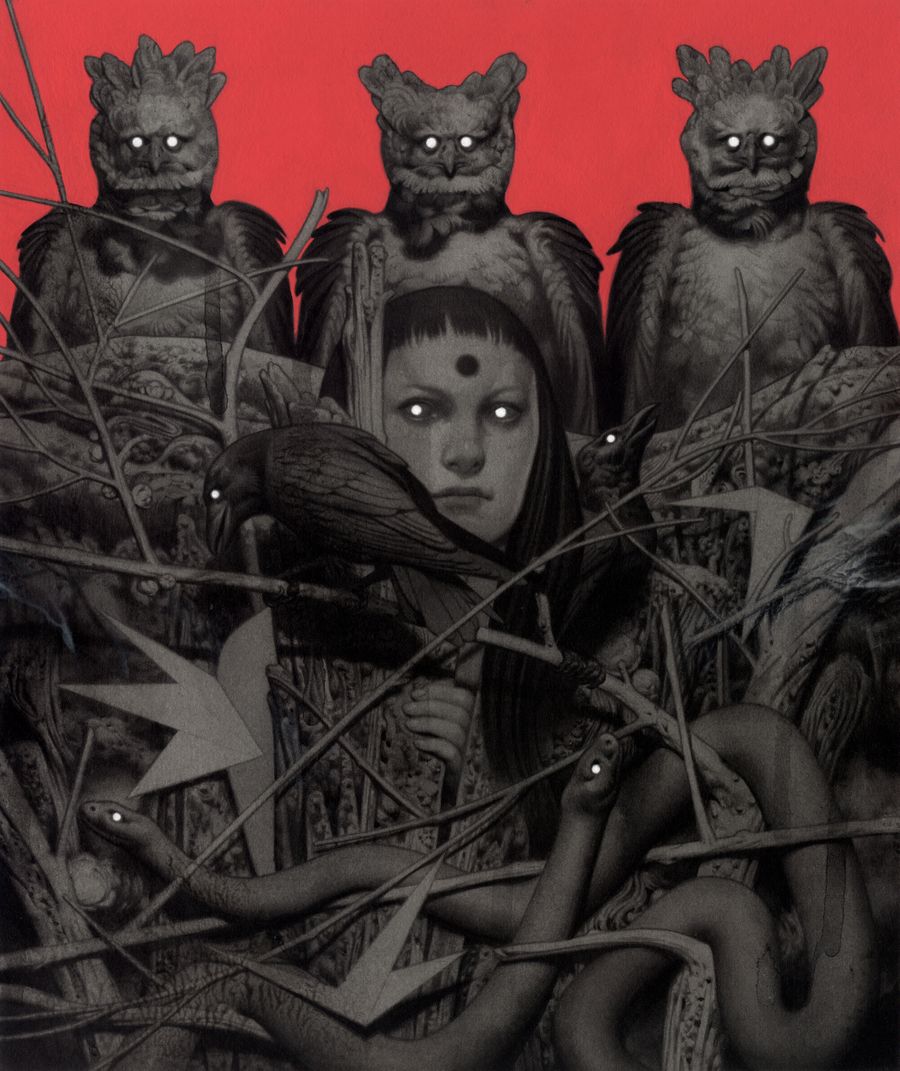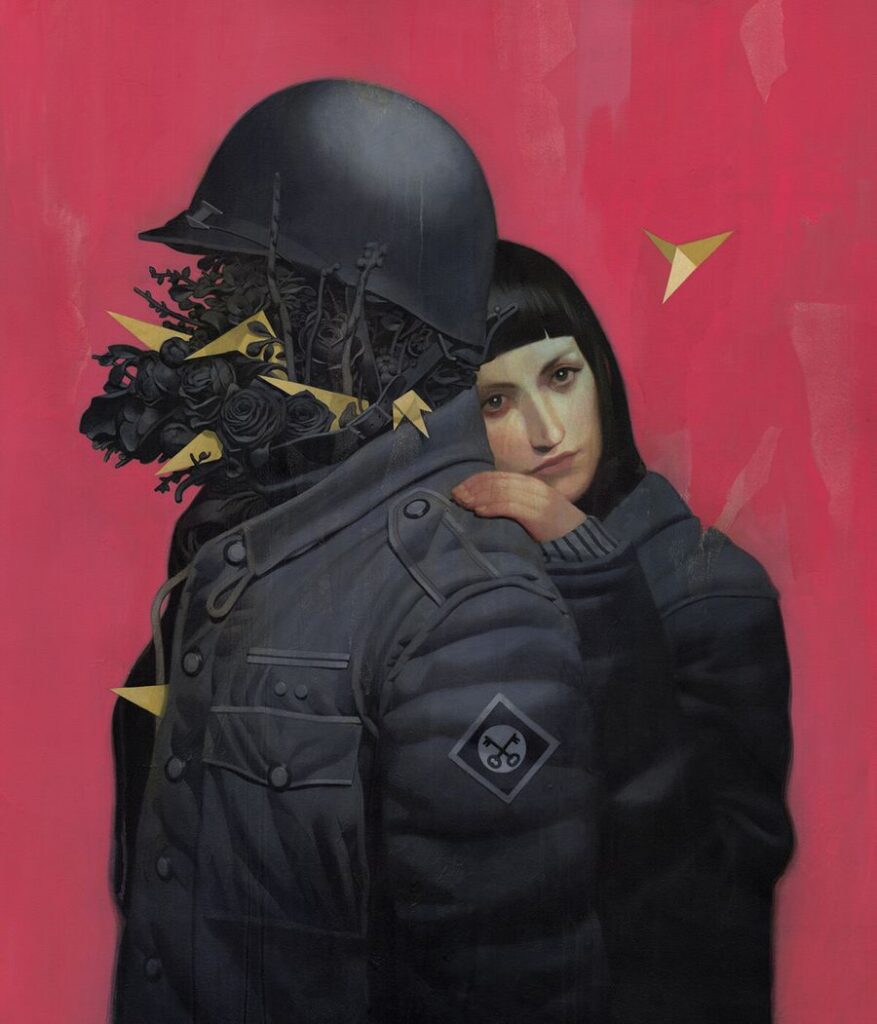 Gazing at João's work one can see a formidable color palette form, especially in his older works. Saturated hues run rampant across his canvases cast in shades of cooler colors. Highlights play a huge role in his pieces bringing out even more emphasis on the eerie forms. Most of the figures portrayed are static, sullen and lack movement. They haunt their surroundings as if discovered for the first time in a millennia. Animals show up in some of his pieces to offer a wildness. The creatures mirror the humans depicted as they stalk the paintings with a regal dignity. Overall, they bring a sense of mystery to the pieces and pull in their own myths and lore to the scenes.
Looking closer at the Brazilian's pieces shows a great amount of texture. His skill shows up in different mediums and more than a few of his artworks consist of mixed media. His pieces can appear as rough as charcoal and chalk or as smooth as acrylic. João is both an avid illustrator and graphic designer and sketches out beautiful pieces in a sketchbook. Some of his sketches appear to be rough drafts for painted pieces while others are spectacular handheld showcase pieces. In addition to his original artwork, he has crafted a portfolio of art pieces based on other media. He has done several commissions for big named companies including Amazon Studios, Tor Books, Playboy, and DC Vertigo comics. All around, João is a big deal, and a well earned one at that.
João Ruas has previously been featured on Beautiful Bizarre and more of his work can be seen here.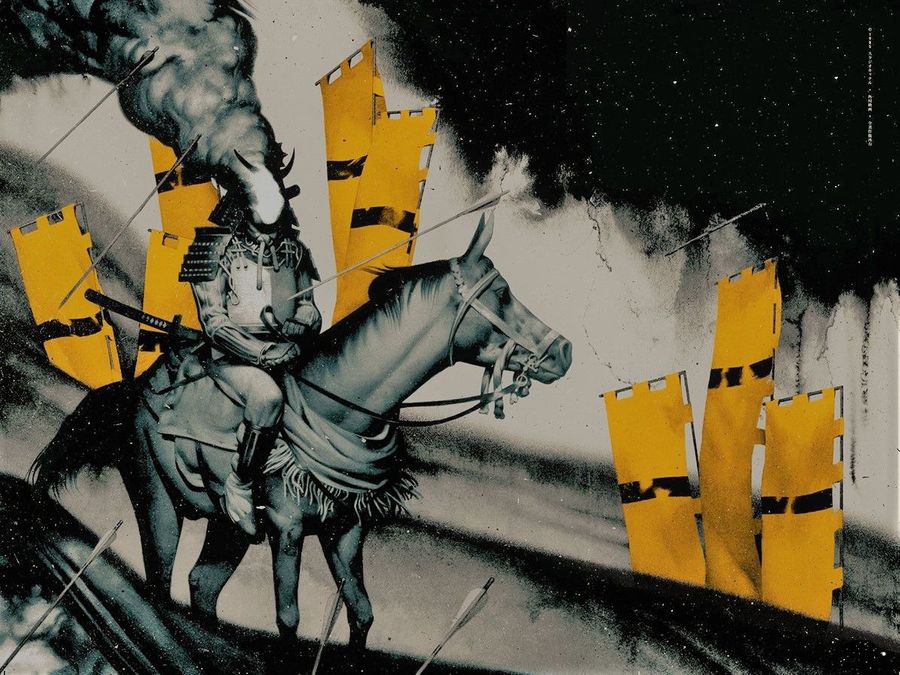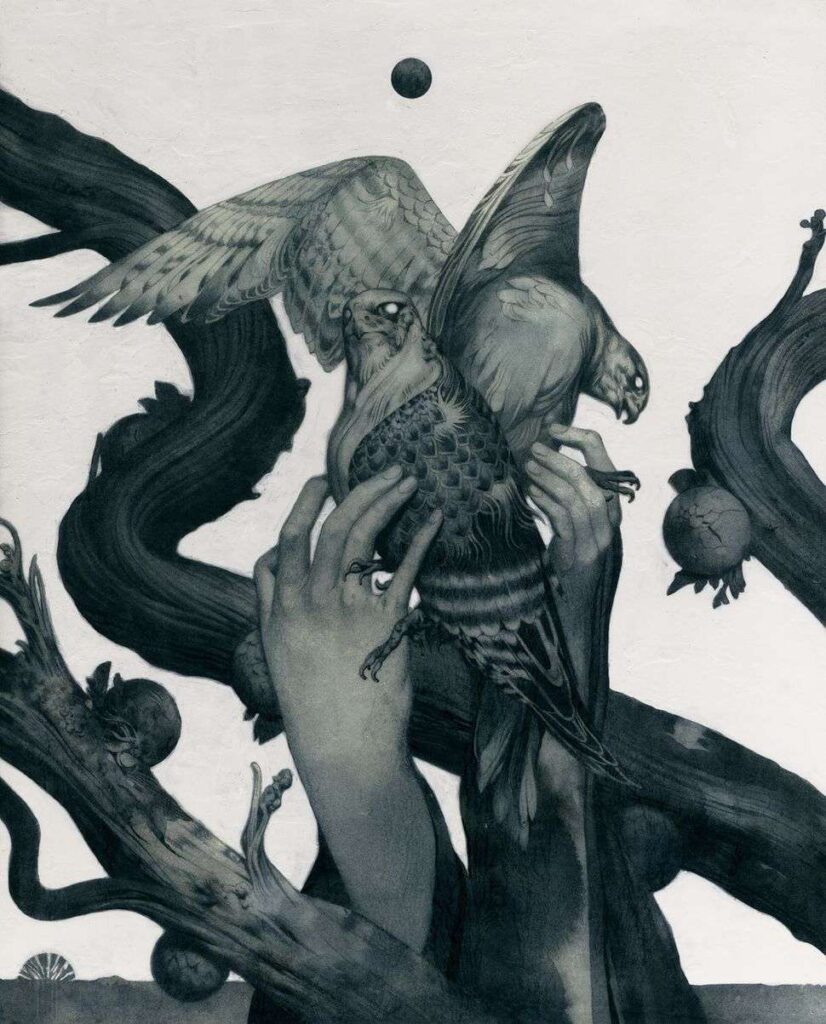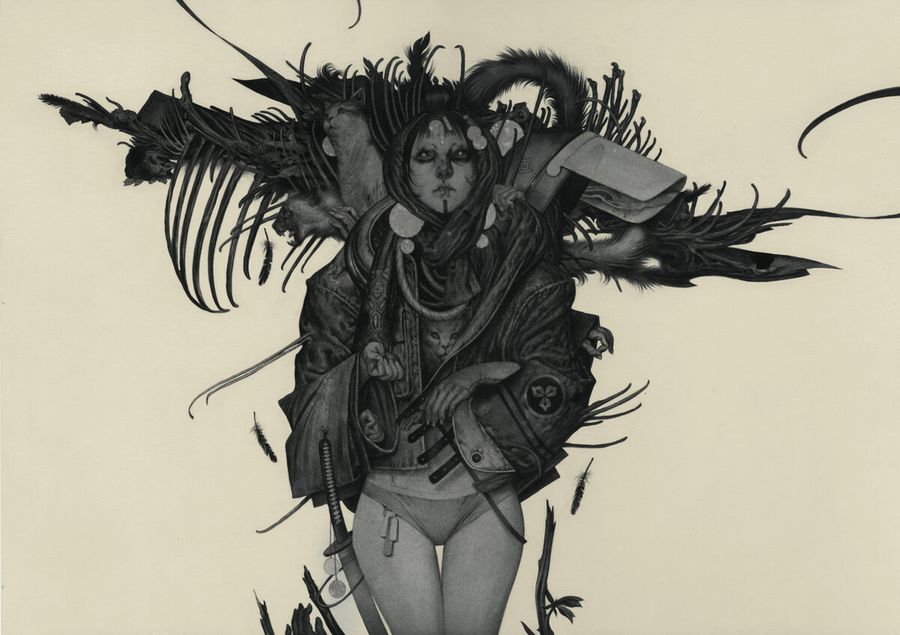 João Ruas Social Media Accounts